Ethnicity

American




Role

Actress · cocosworld.com




Years active

1998–present




Height

1.57 m





Children

1




Siblings

Kristy Williams




Name

Coco Austin







Full Name

Nicole Natalie Austin




Born

March 17, 1979 (age 44) (

1979-03-17

)

Tarzana, California, U.S.




Other names

Coco, Coco Marie Austin, Coco Marie, Coco-T




Occupation

Actress, model, dancer, web personality




Relatives

Steve Austin (father)Tina Austin (mother)




Spouse

Ice-T (m. 2001), Mike Williams (m. 1999–2001)


Movies and TV shows

Ice Loves Coco, Think Like a Man Too, Santorini Blue, Ice & Coco


Similar People

Ice‑T, Kristy Williams, Vida Guerra, Buffie Carruth, Nicki Minaj




Profiles




Instagram

Facebook

Twitter




Parents

Steve Austin, Tina Austin



Coco Austin on Loving Her Body
Nicole Natalie Marrow Austin; (born March 17, 1979), commonly known as Coco Austin, Coco, Coco Marie Austin, Coco Marie, Coco-T, is an American actress, dancer, glamour model and web personality. She has been married to rapper-actor Ice-T (né Tracy Marrow) since January 2002.
Contents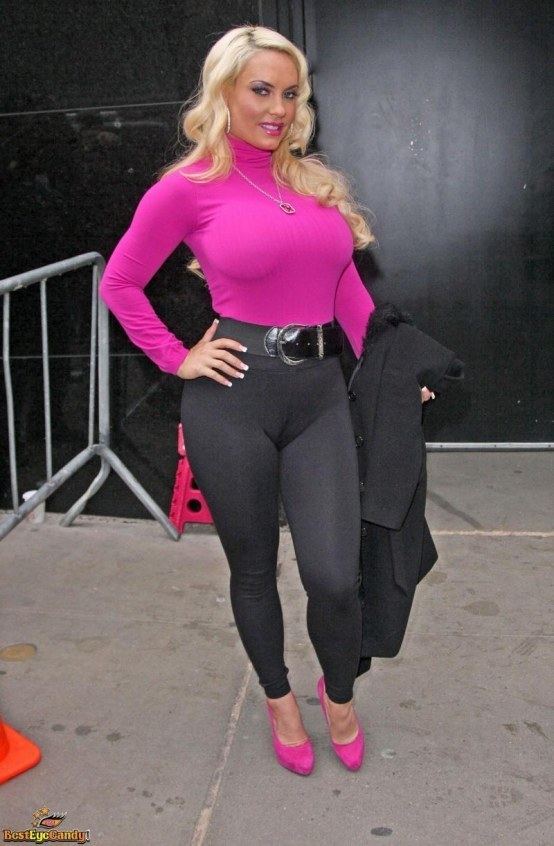 Ice and Coco on How They Chose Baby's Full Name
Early life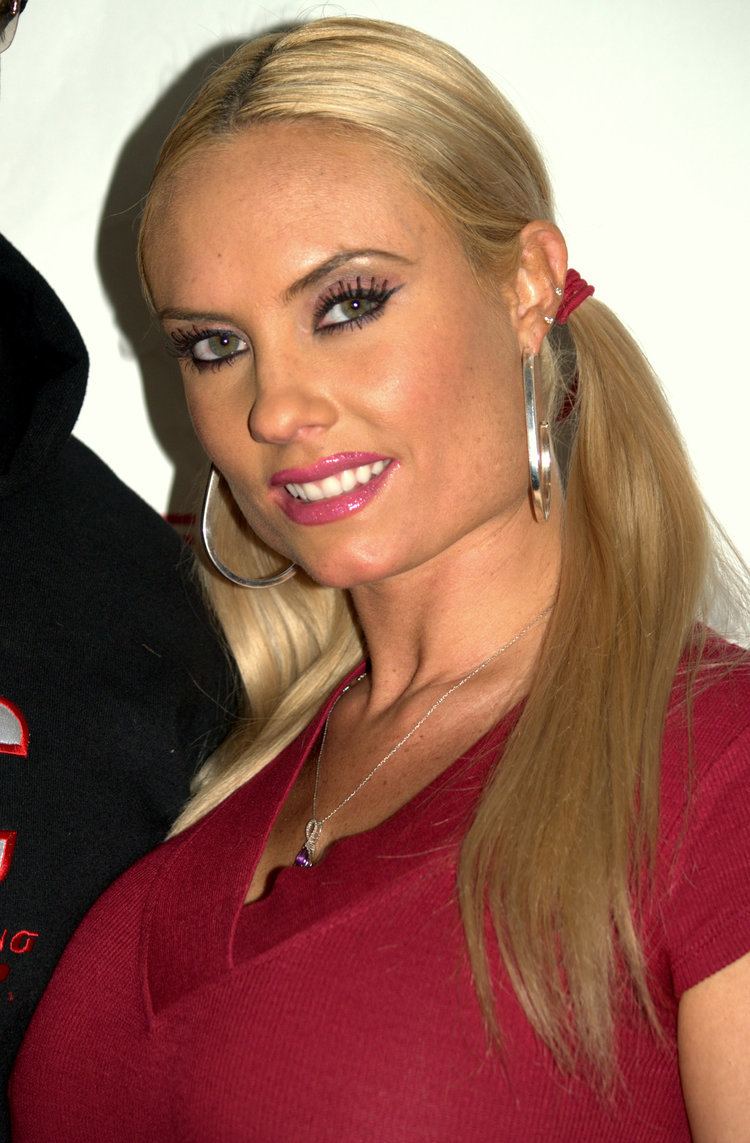 Austin was born in Tarzana, California, and raised in nearby Palos Verdes. She has Serbian ancestry through maternal grandparents born in Serbia. Austin also has a younger sister Kristy Williams and three younger brothers. As a small child, her brother would mispronounce her name, saying "Cole Cole" or "Co-co" in place of "Nicole". Eventually her family began addressing her as Coco. The family moved to Albuquerque, New Mexico when she was 10. She grew up as a tomboy, riding all-terrain vehicles and playing football. Austin began dancing (jazz, tap and ballet).
Career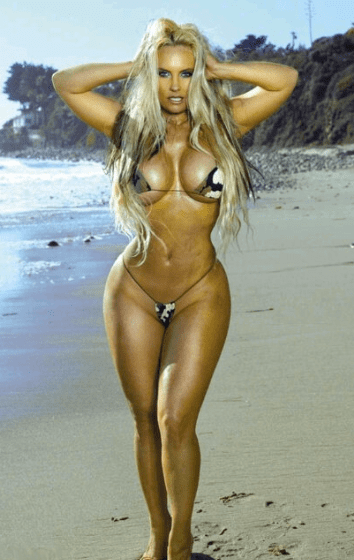 At 18, Austin began specializing in swimsuit, lingerie and body modeling, for calendars, catalogs and videos. She won the 1998 Miss Ujena contest in Mexico. In 2001, Austin began working events and parties at the Playboy Mansion. She appeared in low-budget R-rated films, including Southwest Babes (2001), Desert Rose (2002), and The Dirty Monks (2004).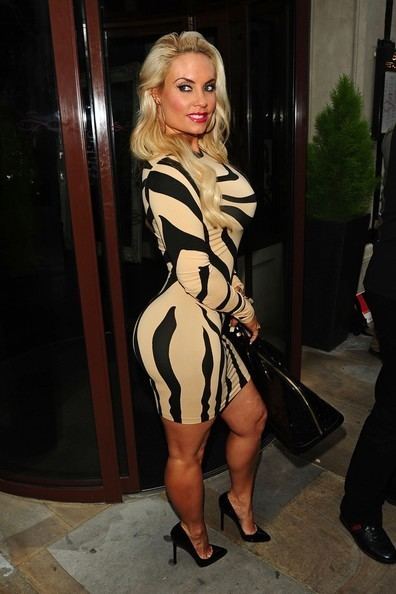 Austin has made guest appearances on TV shows and specials including Hip-Hop Wives, the Comedy Central Roast of Flavor Flav, RuPaul's Drag Race 5, The Late Late Show with Craig Ferguson, The Dr. Oz Show, and Law & Order: Special Victims Unit.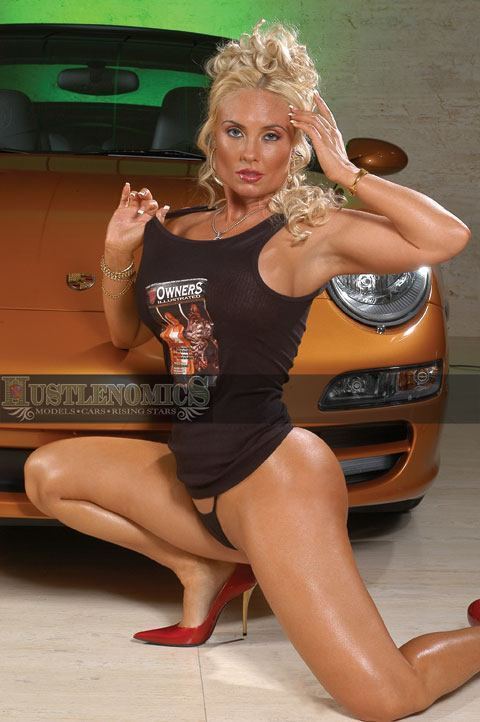 She was featured in a layout in the March 2008 issue of Playboy magazine and had a role in the film Thira (a.k.a. Santorini Blue, which co-starred her husband). Austin appeared on NBC's game show Celebrity Family Feud on June 24, 2008 (with winnings donated to charity). She and her husband, rapper-actor Ice-T, competed against Joan and Melissa Rivers.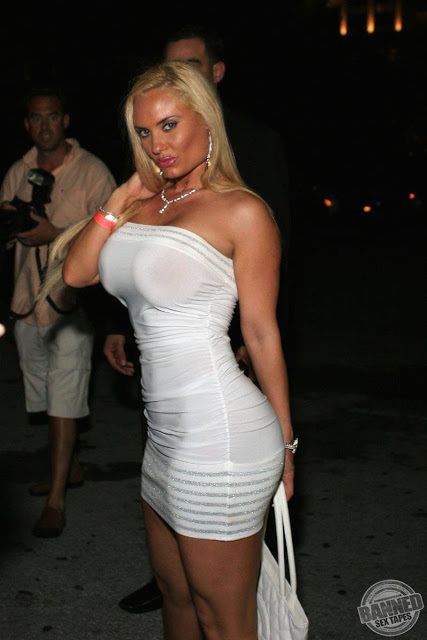 Austin played the lead role of Bo Peep in the Las Vegas revue Peepshow from December 2012 to September 1, 2013, replacing Holly Madison in the role.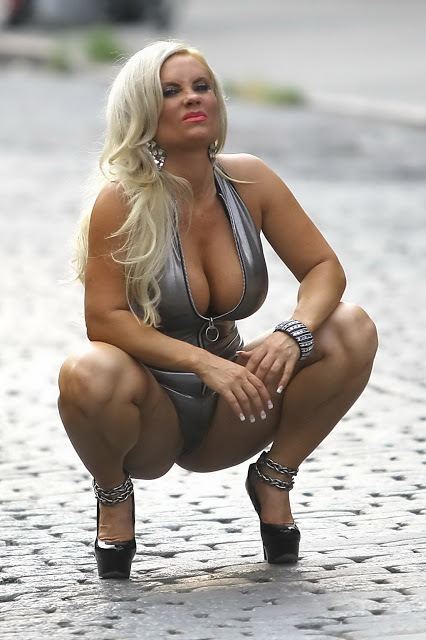 Austin and Ice-T star in the reality television series Ice Loves Coco, which premiered on June 12, 2011, on E!. The show ran for three seasons, and ended in February 2014. After the show's cancellation, tabloids reported that Austin and her husband were preparing to launch another reality series under Ryan Seacrest's production company.
Personal life
Austin and rapper-actor Tracy "Ice-T" Marrow were married in January 2002. Austin and Marrow renewed their wedding vows for their 10th anniversary at a well-publicized event in Hollywood on June 4, 2011. As of 2006 they owned a penthouse apartment in North Bergen, New Jersey, In 2012 they were building a five-bedroom house in Edgewater, New Jersey, that was expected to be completed by the end of the year. On November 28, 2015, the couple announced their child Chanel Nicole Marrow had been born, without specifying the exact date.
Filmography
Actress
-
Death for Hire: The Origin of Tehk City (pre-production)(voice)
2017
Difficult People (TV Series)
as
Doctor
- Cindarestylox (2017) - Doctor
2014
Think Like a Man Too
as
Coco
2013
Santorini Blue
as
Susan - Dr. Lewis' Secretary (as Nicole Austin)
2004
Law & Order: Special Victims Unit (TV Series)
as
Venus / Traci Bell / Porn Queen
- Theatre Tricks (2012) - Venus (as Coco Nicole Austin)
- Fight (2007) - Traci Bell (as Coco Nicole Austin)
- Head (2004) - Porn Queen (as CoCo)
2007
BelzerVizion (Short)
as
CoCo (as Nicole Austin)
2006
Copy That (Short)
as
Coco (as Nicole Austin)
2004
The Dirty Monks (Video)
as
Pete's Assistant (as Nicole Austin)
2003
Dj Tomekk Feat. Ice-T, Sandra Nasic & Trigga Tha Gambla: Beat of Life (Music Video)
2002
Desert Rose
as
Angela Rose (as Nicole Austin)
2002
Angel Blade
as
Darla (as Nicole Austin)
Writer
2007
Coco's 2007 Exotics Calendar DVD (Video short) (as Nicole Austin)
Producer
2011
Ice Loves Coco (TV Series) (executive producer - as Coco)
Self
2023
Dish Nation (TV Series)
as
Self
- Episode #11.158 (2023) - Self
- Episode #11.130 (2023) - Self
2023
Celebrity Game Face (TV Series)
as
Self - Contestant
- Music Icons Edition (2023) - Self - Contestant (as CoCo)
2022
Tamron Hall (TV Series)
as
Self
- Catching Up with Coco (2022) - Self
2021
FanRoom LIVE (TV Series)
as
Self
2021
The Simonetta Lein Show (TV Series)
as
Self - Guest
- Coco Austin (2021) - Self - Guest (as Coco)
2020
Martha Knows Best (TV Series)
as
Self
- Martha Claus is Coming to Town (2020) - Self
2019
Ok! TV (TV Series)
as
Self
- Episode #5.4 (2019) - Self
- Episode #4.258 (2019) - Self
2008
Celebrity Family Feud (TV Series)
as
Self
- Team Vanilla Ice vs Kim Fields and Team Ice-T & Coco vs Vivica A. Fox (2018) - Self
- Ice-T vs. The Rivers, Raven-Symone vs. Wayne Newton (2008) - Self (as Nicole Austin)
2018
David Tutera's Celebrations (TV Series)
as
Self
- Ice-T and Coco Throw A Baby Shower (2018) - Self
2017
Unsung Hollywood (TV Series documentary)
as
Self
- Ice-T (2017) - Self (as CoCo)
2017
Hollywood Medium (TV Series)
as
Self
- Nico Tortorella/Ice-t & Coco Austin/Alan Thicke (2017) - Self
2016
Full Frontal with Samantha Bee (TV Series)
as
Self
- United Nations (2016) - Self
2016
The Tonight Show Starring Jimmy Fallon (TV Series)
as
Self
- Ice T/Allison Williams/Gabriel Iglesias (2016) - Self (as Coco)
2016
Love and Hip Hop: New York (TV Series)
as
Self
- Where Is the Pastor? (2016) - Self
2016
The Dr. Oz Show (TV Series)
as
Self - Guest
- Dr. Oz Investigation: Inside America's Food Courts: What You Need to Know Now (2016) - Self - Guest
2015
Bikini Body Conscious Living (TV Series)
as
Self - Guest
2015
Ice & Coco (TV Series)
as
Self - Co-Hostess
- About Last Night/Colin Quinn/Selenis Leyva/Penn & Teller (2015) - Self - Co-Hostess (as Coco)
- Sherri Shepherd/Jerry Springer (2015) - Self - Co-Hostess (as Coco)
- Tyson Beckford/Steve Schirripa/Coco's T&A: Why Am I Still Single?/About Last Night (2015) - Self - Co-Hostess (as Coco)
- Stephanie March/Tess Holliday/Flex & Shanice Alexander/About Last Night (2015) - Self - Co-Hostess (as Coco)
- Judge Greg Mathis (2015) - Self - Co-Hostess (as Coco)
- Lea DeLaria/Bevy Smith with Curvy Girl Fashion Show/Crazy Cuts Barber/About Last Night (2015) - Self - Co-Hostess (as Coco)
- Ice Cube & O'Shea Jackson Jr. (2015) - Self - Co-Hostess (as Coco)
- Marco Andretti/Janell Snowden/Human Ken Doll/Ice & Coco's Favorite Blings/About Last Night (2015) - Self - Co-Hostess (as Coco)
- Rick Springfield/Candace Cameron Bure/Doug E. Fresh/Hot Coco with Kristy/About Last Night (2015) - Self - Co-Hostess (as Coco)
- Craig Robinson/Naturi Naughton/Bump Up Your Belly/About Last Night (2015) - Self - Co-Hostess (as Coco)
- Mariska Hargitay, Peter Scanavino & Kelli Giddish/Jarod Miller/SVU University/About Last Night (2015) - Self - Co-Hostess (as Coco)
- About Last Night/Adrienne Bailon/Crib Notes/Booty Beat (2015) - Self - Co-Hostess (as Coco)
- Adrienne Bailon/Cast of "Million Dollar Listing San Francisco" (2015) - Self - Co-Hostess (as Coco)
- Colin Quinn/Selenis Leyva/Penn & Teller (2015) - Self - Co-Hostess (as Coco)
- About Last Night/Jay Pharoah/Tiny & Zonnique/Sex Up Your Bedroom/Meet the Streets (2015) - Self - Co-Hostess (as Coco)
- Baby Talk/About Last Night/Tamar Braxton & Vince Herbert/Snooki/Doggy Style (2015) - Self - Co-Hostess (as Coco)
2015
Extra (TV Series)
as
Self
- Episode #21.242 (2015) - Self (as Coco)
2014
Late Night with Seth Meyers (TV Series)
as
Self
- Ice-T & Coco/Lucy Hale/Andy Daly/Brad Wilk (2015) - Self (as Coco)
- Ice-T & Coco Austin/Nick Kroll/Rick Ross (2014) - Self (as Coco)
2012
Conan (TV Series)
as
Self - Guest
- Ice-T and Coco/Jimmy Pardo (2015) - Self - Guest
- Don't Ask for Whom the Bell Tolls, Because It's Out for Its Annual Servicing (2013) - Self - Guest
- Mr. Peanut's Peanut Allergy (2012) - Self - Guest (as Nicole Austin)
2014
Mario Lopez: One on One (TV Series)
as
Self
- Ice-T & Coco (2014) - Self
2013
Bethenny (TV Series)
as
Self / Self - Guest
- Calling Bethenny's Funniest Girls with Comedian Michelle Buteau (2014) - Self
- The 10 Commandments of Girlfriends with"RHONY" Star Sonja Morgan/"Mob Wives" Star Renee Graziano/"Ice Loves Coco" Star Coco Austin (2014) - Self
- Coco Austin/Sex Is Coming Between Us with Dr. V/Sunny Anderson/The Girl with the InstaFamous Butt Shares Her Secrets (2014) - Self
- Coco Austin/Bethenny in Your Business/Bethenny's Solution Revolution: Nightgown Makeovers/Men's Panel (2013) - Self - Guest
2014
This Is Hot 97 (TV Series)
as
Self
- Training Day (2014) - Self
2014
Insane Clown Posse Theater (TV Series)
as
Self
- Coco (2014) - Self
2013
Criss Angel Believe (TV Series)
as
Self
- Cement Grave (2013) - Self
2013
Celebrity Ghost Stories (TV Series documentary)
as
Self
- Coco/Craig Kilborn/Diana DeGarmo/Tommy Davidson (2013) - Self
2013
RuPaul's Drag Race (TV Series)
as
Self - Guest Judge / Self
- Draggle Rock (2013) - Self - Guest Judge (as Coco Nicole Austin)
- RuPaullywood or Bust (2013) - Self (uncredited)
2011
Ice Loves Coco (TV Series)
as
Self
- Baby Got Stage Presence (2013) - Self
- Baby Got Good Bye (2012) - Self
- Baby Got Hurricane Heels (2012) - Self
- Baby Got a Big Break (2012) - Self
- Baby Got Super Powers (2012) - Self
- Baby Got Balls (2012) - Self
- Baby Got Laughs (2012) - Self
- Baby Got Forecast (2012) - Self
- Baby Got Bridesmaids (2012) - Self
- Baby Got Haters (2012) - Self
- Baby Got Puppies (2012) - Self (as Nicole Austin)
- Baby Got Hawaii (2012) - Self (as Nicole Austin)
- Baby Got Sundance (2012) - Self (as Nicole Austin)
- Baby Got Godparents (2012) - Self (as Nicole Austin)
- Baby Got Guest Star (2012) - Self (as Nicole Austin)
- Baby Got Separation Anxiety (2012) - Self (as Nicole Austin)
- Baby Got Backseat Driver (2012) - Self (as Nicole Austin)
- Baby Got Third Wheel (2012) - Self (as Nicole Austin)
- Baby Got Besties (2012) - Self (as Nicole Austin)
- Baby Got Bad News (2012) - Self (as Nicole Austin)
- Baby Got Birth (2011) - Self (as Nicole Austin)
- Baby Got Vows (2011) - Self (as Nicole Austin)
- Baby Got Ghosts (2011) - Self (as Nicole Austin)
- Baby Got Family (2011) - Self (as Nicole Austin)
- Baby Got Business (2011) - Self (as Nicole Austin)
- Baby's Got Birthday (2011) - Self (as Nicole Austin)
- Baby's Got Baby (2011) - Self (as Nicole Austin)
- Baby's Got Bridal (2011) - Self (as Nicole Austin)
- Baby Got Back Story Preview Special (2011) - (as Nicole Austin)
2012
Watch What Happens Live with Andy Cohen (TV Series)
as
Self - Guest
- Phaedra Parks & Coco T (2012) - Self - Guest (as Nicole Austin)
- Cynthia Bailey and CoCo (2012) - Self - Guest (as Nicole Austin)
2012
The Wendy Williams Show (TV Series)
as
Self - Guest
- Episode dated 4 October 2012 (2012) - Self - Guest (as CoCo)
- Suburgatory (2012) - Self - Guest (as CoCo)
2012
Big Morning Buzz Live (TV Series)
as
Self
- William Shatner/Tami Roman/Coco/Richard Marx (2012) - Self (as Coco)
2012
The Playboy Morning Show (TV Series)
as
Self
- Episode #1.15 (2012) - Self
2006
E! True Hollywood Story (TV Series documentary)
as
Self
- Ice-T & Coco (2012) - Self (as Nicole Austin)
- Hip Hop Wives (2006) - Self (as Nicole Austin)
2011
Late Night with Jimmy Fallon (TV Series)
as
Self
- Episode dated 10 October 2011 (2011) - Self (as Coco)
- Episode dated 28 April 2011 (2011) - Self (as Coco)
2007
Comedy Central Roasts (TV Series)
as
Self (audience) / Self - Audience Member
- Comedy Central Roast of Donald Trump (2011) - Self (audience) (uncredited)
- Comedy Central Roast of Flavor Flav (2007) - Self - Audience Member (as Nicole Austin)
2008
The Jace Hall Show (TV Series)
as
Self
- College Humor, Coco, T-shirts, and Technology (2010) - Self (as Nicole Austin)
- Ice-T, Coco and StarCraft 2 (2010) - Self (as Nicole Austin)
- Blizzard's World of Warcraft Feat. Ice T. & Coco (2008) - Self (as Nicole Austin)
2010
All Star Mr & Mrs (TV Series)
as
Self
- Episode #3.2 (2010) - Self
2009
The Heyman Hustle (TV Series)
as
Self
- Ice-T and Coco Reveal Sex Secrets on a Very Controversial Heyman Hustle - Self
2008
Shaken Not Stirred (TV Series)
as
Self
- Ice-T (2008) - Self (as Coco)
2008
Coco California Girl DVD Nicole Austin (Video short)
as
Self (as Nicole Austin)
2008
CoCo SSX Tribute Issue DVD (Video short)
as
Self (as Nicole Austin)
2007
Coco's 2007 Exotics Calendar DVD (Video short)
as
Self (as Nicole Austin)
2006
The Late Late Show with Craig Ferguson (TV Series)
as
Self (Coco)
- Episode #3.44 (2006) - Self (Coco) (uncredited)
2006
The Wendy Williams Experience (TV Series)
as
Self
- Episode #1.1 (2006) - Self (as Coco)
2006
3rd Annual VH1 Hip-Hop Honors (TV Special)
as
Self (as Coco)
2005
2nd Annual VH1 Hip-Hop Honors (TV Special)
as
Self (uncredited)
2003
Bikini Destinations (TV Series)
as
Self - Model
- On Location in Las Vegas (2003) - Self - Model (as Nichol 'Coco')
2002
Ice-T & SMG: The Repossession Live (Video)
as
Self
Archive Footage
2023
Dish Nation (TV Series)
as
Self
- Episode #11.117 (2023) - Self
2015
Extra (TV Series)
as
Self
- Episode #22.61 (2015) - Self
2013
RuPaul's Drag Race (TV Series)
as
Self - Guest Judge
- Countdown to the Crown (2013) - Self - Guest Judge
2013
RuPaul's Drag Race: Untucked! (TV Series)
as
Self - Guest Judge
- Draggle Rock (2013) - Self - Guest Judge (as Coco Nicole Austin)
References
Coco Austin Wikipedia
(Text) CC BY-SA