Levon Helm (drummer for the rock group The Band) made his screen debut as Loretta's father, Ted Webb. Ernest Tubb, Roy Acuff, and Minnie Pearl all make cameo appearances as themselves.
The film was adapted from Loretta Lynn's 1976 autobiography written with George Vecsey. At the time of the film's release, Loretta was 48 years old.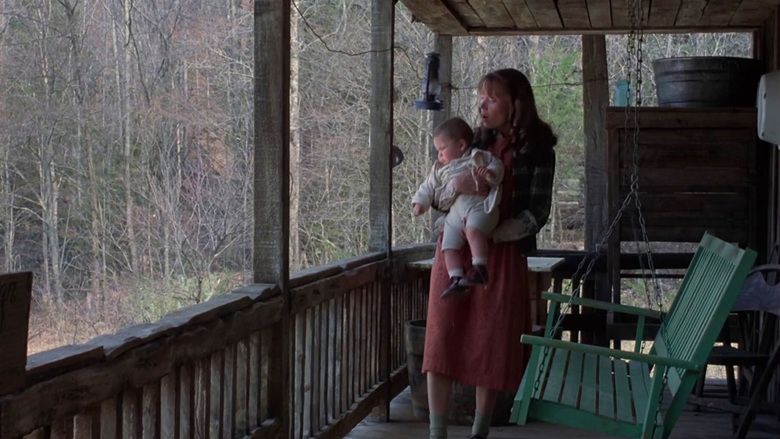 In 1945, 13-year-old Loretta Webb is one of eight children of Ted Webb, a Van Lear coal miner raising a family with his wife in the midst of grinding poverty in Butcher Hollow, Kentucky (pronounced by locals as "Butcher Holler").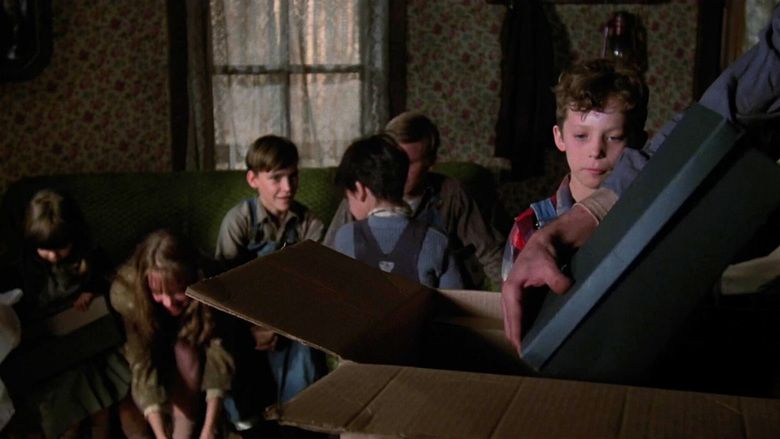 In 1948, at the age of 15, she marries 22-year-old Oliver "Mooney" Lynn (aka "Doo"), becoming a mother of four by the time she is 19. The family moves to northern Washington state, where Doo Lynn works in the forest industry and Loretta Lynn sings the occasional song at local honky-tonks on weekends. After some time, Loretta makes the occasional appearance on local radio.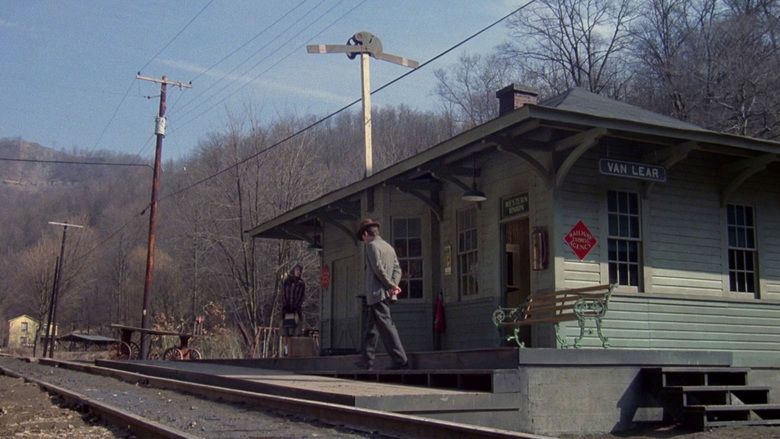 When she is 25, Norm Burley—the owner of Zero Records, a small Canadian record label—hears her sing during one of her early radio appearances. Burley gives the couple the money needed to travel to Los Angeles to cut a demo tape from which her first single, "I'm a Honky Tonk Girl," is made. After returning home from the sessions, Doo suggests that they go on a promotional tour to push the record. He shoots his own publicity photo for her, and spends many late nights writing letters to show promoters and to radio disc jockeys all over the South. After Loretta receives an emergency phone call from her mother telling her that her father had died, she and Doo hit the road with records, photos, and their children. The two embark on an extensive promotional tour of radio stations across the South.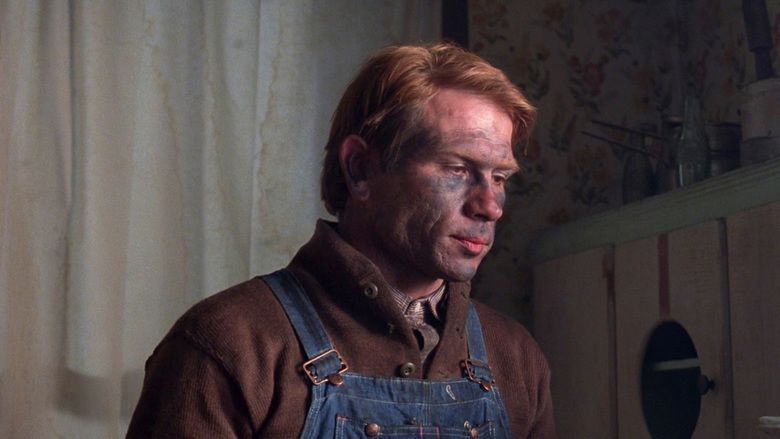 En route, and unbeknownst to the pair, Loretta's first single, "I'm a Honky Tonk Girl," hits the charts based on radio and jukebox plays, and earns her a spot on the Grand Ole Opry. In summer 1961, after seventeen straight weekly performances on the Opry, she is invited to sing at the Ernest Tubb Record Shop Midnite Jamboree after her performance that night. Country superstar Patsy Cline, one of Loretta's idols, who had recently been hospitalized from a near-fatal car wreck, inspires Loretta to dedicate Patsy's newest hit "I Fall to Pieces" to the singer herself as a musical get-well card. Cline listens to the broadcast that night from her hospital room and sends her husband Charlie Dick down to Tubbs' record shop to fetch Loretta so the two can meet. A close friendship with Patsy Cline follows, ended by Cline's death in a plane crash on March 5, 1963.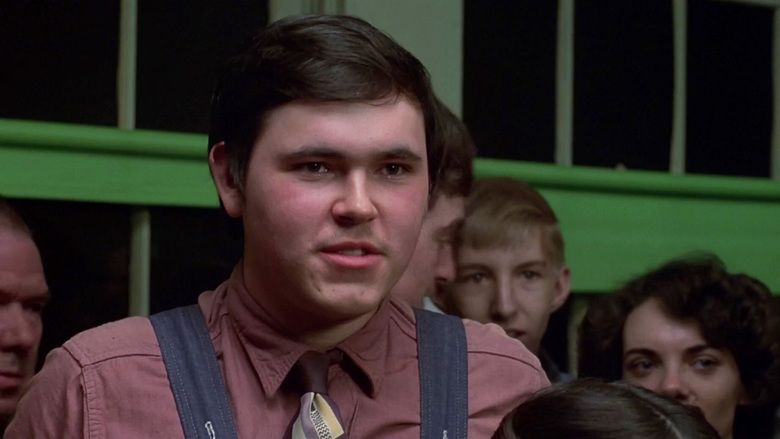 The next few years are a whirlwind. The stress of extensive touring, keeping up her image, overwork, and trying to keep her marriage and family together cause her a nervous breakdown. After a year off at her ranch, in Hurricane Mills, Tennessee, Loretta goes back on the road, returning to form as the "First Lady of Country Music".
The film closes with Loretta recounting the story of her life through her 1970 hit song, "Coal Miner's Daughter", to a sold-out audience.
Sissy Spacek as Loretta Lynn
Tommy Lee Jones as Doolittle Lynn
Beverly D'Angelo as Patsy Cline
Levon Helm as Ted Webb
Phyllis Boyens as Clara Ramey Webb, Loretta's mother
Bob Hannah as Charlie Dick
William Sanderson as Lee Dollarhide
Ernest Tubb as himself
Roy Acuff as himself
Minnie Pearl as herself
Lynn personally chose Spacek to portray her, making the decision based on a photograph of the actress despite being unfamiliar with her films, a story Spacek recounts in an DVD audio commentary for the Collector's Edition of the film. Initially, Spacek was reluctant to participate, and asked to do her own singing in the film in hopes of scaring off the studio from pursuing her for the role. At the time that Lynn prematurely announced on The Tonight Show Starring Johnny Carson that "Sissy Spacek is going to play me," the actress was torn between friends who advised her to do Lynn's film and those who advised her to choose instead a Nicolas Roeg project due to start filming at the same time. Talking it over with her mother-in-law that evening, Spacek was advised to pray for a sign, which she did. She and her husband subsequently went for a drive in his mother's car, where the radio was tuned to a classical music station that changed formats at sunset every evening. As the couple pulled out of the parking garage, the title line of the song "Coal Miner's Daughter" sallied forth from the radio.
In an interview with Merv Griffin broadcast November 7, 1978, Loretta Lynn said that Harrison Ford was originally cast.
It has a 100% approval rating on Rotten Tomatoes based on 14 reviews; the average rating is 7.5/10. Variety called it "a thoughtful, endearing film charting the life of singer Loretta Lynn from the depths of poverty in rural Kentucky to her eventual rise to the title of 'queen of country music'." Roger Ebert stated that the film "has been made with great taste and style; it's more intelligent and observant than movie biographies of singing stars used to be."
The film won the Academy Award for Best Actress (Sissy Spacek), and was nominated for Best Art Direction (Art Direction: John W. Corso; Set Decoration: John M. Dwyer), Best Cinematography, Best Film Editing, Best Picture, Best Sound (Richard Portman, Roger Heman and James R. Alexander) and Best Writing, Screenplay Based on Material from Another Medium.
For her performance, Spacek won an Academy Award, as well as "Best Actress" awards from the Golden Globes, the National Board of Review, the Los Angeles Film Critics Association, the New York Film Critics Circle, and the Kansas City Film Critics Circle. Her co-star Beverly D'Angelo, who played Loretta's mentor, Patsy Cline, also chose to do her own singing rather than lip-synching; she was nominated for a Golden Globe, as was Tommy Lee Jones.
The film is recognized by American Film Institute in these lists:
2004: AFI's 100 Years...100 Songs:
"Coal Miner's Daughter" – Nominated
2006: AFI's 100 Years...100 Cheers – #70
This film was released on LaserDisc on two separate releases. The first release was in May 1980, and the extended play version was released in July 1981. These releases were both made by MCA DiscoVision.
The film was released in the VHS format in the 1980s by MCA Home Video and on March 1, 1992 by MCA/Universal Home Video.
On September 13, 2005, Universal released a 25th Anniversary Edition on DVD, in widescreen (1.85:1) format and featuring the music tracks remixed to 5.1 Dolby Digital stereo, leaving the dialogue and effects tracks as they were on the original mono soundtrack from 1980.
That same DVD was included in a 4-pack DVD set that also included Smokey and the Bandit, The Best Little Whorehouse in Texas, Fried Green Tomatoes.
On January 7, 2014, Universal released the film on Blu-ray.
Coal Miner's Daughter: Original Motion Picture Soundtrack was released on March 7, 1980, under the MCA Nashville label. It included music by Beverly D'Angelo, Levon Helm, and Sissy Spacek except for the "End Credits Medley" and material by other artists which were not under contract to MCA. The album was certified Gold by the RIAA on January 11, 1982 and has been released on vinyl, cassette tape, and CD. Levon Helm's Blue Moon of Kentucky was released as a single on 7" vinyl, both as a double-A-side and also with a non-album track also sung by Helm, Allen Toussaint's Working in the Coal Mine, on the B-side.