James "Clubber" Lang is a fictional character created by Sylvester Stallone for the film Rocky III, which was released in 1982. Lang serves as the main antagonist of the film and was portrayed by Mr. T.
Contents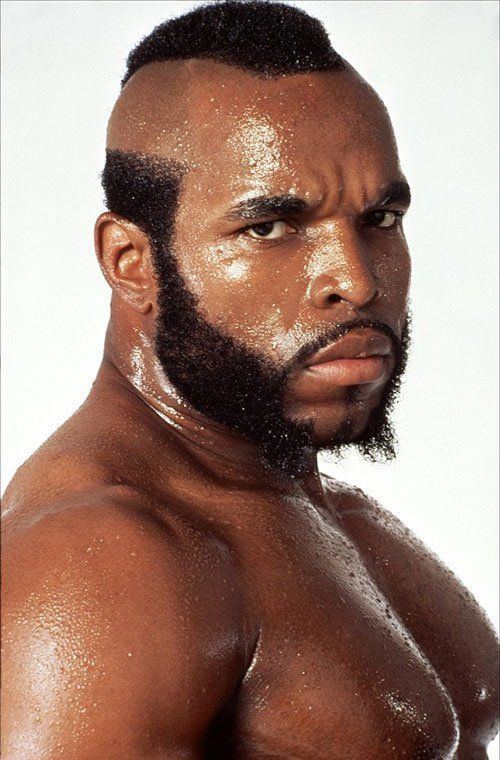 Lang is a professional boxer fighting out of Chicago, Illinois and a one-time world Heavyweight champion, having taken the title from Rocky Balboa only to lose it back to Balboa in his next fight. The character is very loosely based on a combination of Sonny Liston, Larry Holmes and George Foreman.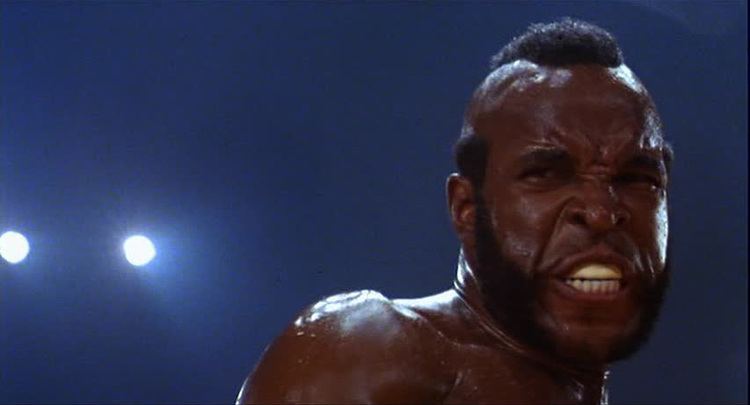 Fictional character biography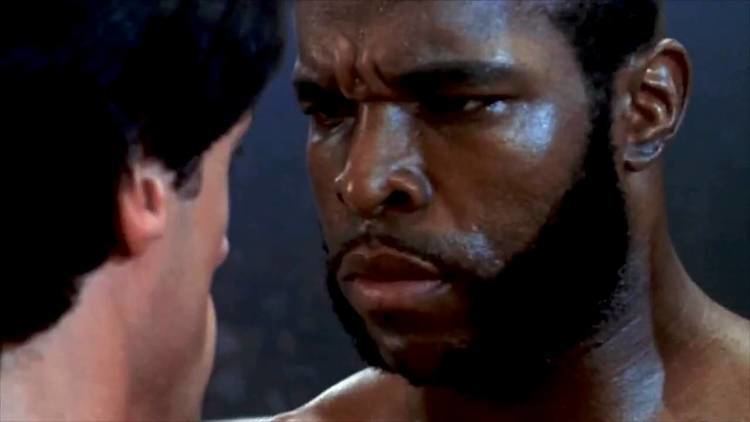 James Lang was orphaned at an early age, and spent most of his childhood on the streets of Chicago's Southside, as well as time in orphanages and juvenile facilities. Later as an adult, Clubber was sent to prison for five years, for one possible count of a felony and/or assault charge. But during his time being served he discovered boxing as a way to let out his frustrations and talent, which leads to the events of Rocky III. This is also evident in the game, Rocky Legends, where if the player selects Clubber's path, he starts out fighting in the Chicago Prison, in a ring actually inside the prison itself. One novelization of the film called Lang's manager "Donut."
Plot
During Rocky III's intro, Rocky is shown easily defeating numerous contenders in a montage, during which Clubber is shown annoyed at Rocky apparently coasting through his title defenses. A frustrated Clubber decides to begin training to challenge Rocky and largely does so alone, and his methods bring results as he puts together a string of knockouts that makes him the number one contender. He finally goads Rocky, who has become a complacent, dapper gentleman wanting to retire so he can spend more time with his family, into a match by propositioning Rocky's wife Adrian at a public event in Philadelphia.
On the night of the fight, Clubber taunts the champion in the hallway as they are walking to the ring and starts a fracas between the two camps, shoving Rocky's manager and trainer Mickey Goldmill so hard that he suffers a heart attack that proves fatal. With Rocky, who did not take his training seriously leading into the fight, now distracted by his trainer's condition, Clubber knocks out Rocky in two rounds to hand him his first defeat since Apollo Creed defeated him in 1976. He also angers the former champion by refusing to shake his hand before the fight and challenging Creed to hit him.
Clubber's first defense of his newly won title comes against Rocky, who learns a newer, speed and finesse style from Creed in training for the fight. The champion, expecting the same Rocky he fought the first time, has trouble with his new style and exhausts himself throwing a barrage of early power punches. With Clubber breathing heavily after the second round of the fight, Rocky exploits his opponent's lack of conditioning and takes control of the fight by knocking out Clubber in the third round.
Lang's career results following the second fight with Balboa are unknown; outside of a replay of the final round in the beginning of Rocky IV, he was not seen in any of the four films that followed. In one version of the script of Rocky Balboa, Clubber was one of the commentators of the Rocky vs. Mason fight.
References
Clubber Lang Wikipedia
(Text) CC BY-SA