Preceded by

Lucy Turnbull




Preceded by

Michael Yabsley




Spouse

Peter Moore (m. 1972)




Preceded by

New district




Succeeded by

District abolished




Party

Independent politician




Succeeded by

Alex Greenwich




Name

Clover Moore




Children

Sophie Moore, Tom Moore




Majority

4.0%




Role

Lord Mayor of Sydney







Previous office

Member of the New South Wales Legislative Assembly (1988–2007)




Office

Member of the New South Wales Legislative Assembly since 2007




Similar People

Alex Greenwich, Christine Forster, Duncan Gay, Kristina Keneally, Lucy Turnbull




Profiles




Twitter
C40 stories lord mayor clover moore of sydney australia
Clover Margaret Moore (née Collins, 22 October 1945) is an Australian politician. She has been the Lord Mayor of the City of Sydney since 2004. She was an independent member of the New South Wales Legislative Assembly from 1988 to 2012, representing the electorates of Bligh (1988–2007) and Sydney (2007–2012). Moore is the first popularly elected female Lord Mayor of Sydney.
Contents
Moore resigned as a state MP as a result of new state laws (labelled in the media as the "Get Clover" laws) preventing dual membership of state parliament and local councils. Following her re-election as mayor in the 2012 elections, she was forced to resign the state seat she held for 24 years before the first meeting of the new council. This resulted in a 2012 Sydney by-election on 27 October in which she endorsed independent candidate Alex Greenwich of the Australian Marriage Equality advocacy group who won in a landslide victory.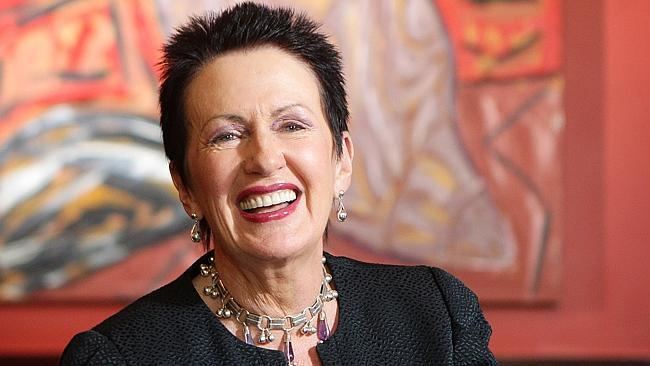 Sein way tan lord mayor of sydney clover moore opening address at parliament house
Biography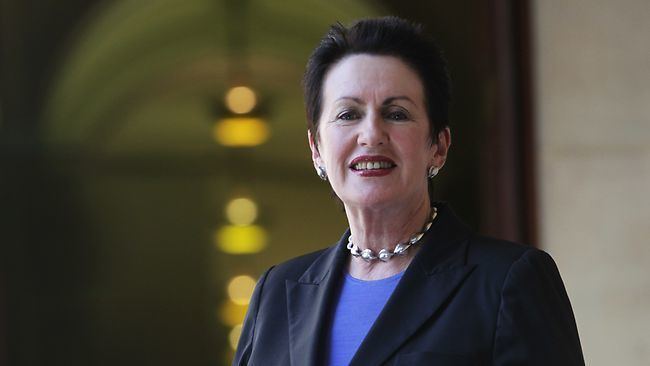 Clover Moore (née Collins) (born 1945) grew up in the suburb of Gordon, on Sydney's North Shore. She attended Loreto Kirribilli at Kirribilli, before studying teaching at Sydney University. While at university, she married Peter Moore, an architect. After graduating, the pair moved to London. They returned to Australia five years later and settled in the inner-city suburb of Redfern. Moore was elected to the South Sydney Council in 1980. She is a Catholic.
Member of Parliament, 1988 - 2012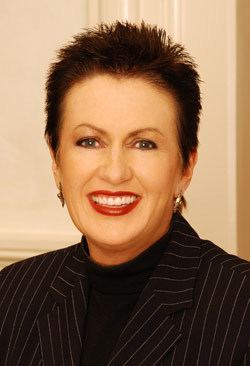 The following year, the government amalgamated the City of Sydney and South Sydney Councils, and Moore switched to the Sydney City Council. Moore developed a visible profile in the community, campaigning on a variety of issues both in her position as councillor and in the broader community. In late 1987, Moore was the favourite to become the city's first female Lord Mayor and defeat incumbent Doug Sutherland. However, the state government abruptly sacked the council and called in commissioners to run it. Moore decided to take the opportunity to run for the Legislative Assembly as an independent at the 1988 election. Despite not having the backing of a party, she won the seat of Bligh, narrowly defeating Liberal member Michael Yabsley.
In 1991 she co-authored the New South Wales Charter of Reform of Government. In the same year, she was re-elected for a second term with a massive swing in her favour, increasing her share from 26.7 per cent to 43 per cent. Her power also increased dramatically when, along with fellow independents Peter Macdonald and Tony Windsor, she gained the balance of power in the Legislative Assembly. Moore was to again take the spotlight when the Independent Commission Against Corruption handed down a finding that was sharply critical of Liberal Premier Nick Greiner on 1 June 1992. While the findings were still pending a ruling in the NSW Court of Appeals, Moore and two other Independent MPs made a symbolic march to the NSW Parliament with a threat to withdraw their support of the coalition's minority-government. Hence before the Court ruling was handed down, Greiner's hand was forced, and he resigned on 24 June 1992.
She went on to hold her seat with a largely safe margin at the 1995 and 1999 elections. The LGBT community thanked her for her support by featuring likenesses of her in the Sydney Gay and Lesbian Mardi Gras parade that year. She was re-elected again in 2003.
Prior to the 2007 election, the Electoral Commission redistributed electoral boundaries, renaming Bligh to "Sydney", and moving the seat north and west to encompass the Sydney CBD. Moore was elected to the new seat of Sydney with an increased margin.
Although she is an independent, she and the Australian Democrats have found common ground on several issues with the Democrats sponsoring some of her bills in the upper house and she encouraged voters at the 2011 state election to vote for them in the upper house, (along with John Hatton).
Lord Mayor, 2004 - present
In early 2004, the Australian Labor Party government, under Bob Carr, sacked and re-amalgamated the City of Sydney and South Sydney Councils. The move came largely as a surprise, with then-Lord Mayor Lucy Turnbull (the wife of Malcolm Turnbull) being notified by a fax posted under her door. The decision to amalgamate the two councils was widely interpreted by the media as an attempt to get the Labor candidate, former federal minister Michael Lee, elected as Lord Mayor, as it would bring a large area of largely Labor-voting suburbs into the City of Sydney. However, several of these suburbs also made up Moore's state electorate of Bligh.
When Turnbull announced soon after that she would not seek re-election, Lee appeared to have the position won. Then, on 24 February, Moore entered the race, labelling the council's sacking a "cynical grab for power" and sharply condemning the sacking of a democratically elected mayor, despite her ideological differences with Turnbull. By the following day, The Sydney Morning Herald was already predicting that she would present a serious challenge to Lee.
Despite a spirited challenge from Lee, who was supported by much of the business community which had concerns about Moore's anti-development stance, Moore won. She finished with more than double the vote of her nearest rival, Lee, and ABC election analyst Antony Green announced that she would "romp through" to win, only 90 minutes after counting began.
Though she had made a point of not directing voting preferences in her four election campaigns in the Legislative Assembly, Moore decided to support a team of independents for the council race. This turned out to be quite successful, with four of her team of six - John McInerney, Robyn Kemmis, Marcelle Hoff and Phillip Black - being elected to council.
In 2008 NSW local government elections Moore was re-elected as Lord Mayor of Sydney. She was returned on a reduced majority in 2012, winning 51.1% of the Mayoral vote. In the 2016 NSW local government elections she was comfortably returned to office, improving her vote 8.0% to win 59.1% of the popular vote.
After introducing bike lanes through many parts of inner Sydney, Moore broke an ankle on Ride to Work Day in October 2010, while dismounting from her bike, necessitating that she attend some events in a wheelchair.
Parliamentary and legislative
Moore established the Lord Mayor Clover Moore MP Salary Trust to donate her fees to help the City's most disadvantaged people and promote animal welfare. As at October 2014, the Trust had donated $1.23 million to inner city charities.
In 2006 Moore's Private Member's Bill to force public disclosure of Government contracts with the private sector was approved by both houses of Parliament.
Energy efficiency
Under Moore's leadership, the city of Sydney is aiming to reduce carbon emissions 70 per cent by 2030. It has installed bicycle lanes; upgraded its car fleet to hybrids; planted 10,000 trees; provided 600 on-street car-share spaces; installed Sydney's largest building-based solar photovoltaic system; installed water harvesting in 11 major parks and voted to install two new trigeneration plants.
Building and infrastructure
Since becoming Mayor, Moore has been able to bring to completion the construction of several buildings and pieces of infrastructure.
Ian Thorpe Aquatic Centre (formerly "Ultimo Aquatic Centre") by Harry Seidler
Surry Hills City of Sydney Library by FJMT (Francis-Jones Morehen Thorpe)
Paddington Reservoir Gardens by TZG (Tonkin Zulaikha Greer)
Redfern Park by BVN (Bligh Voller Nield)
Reg Bartley Oval grandstand and kiosk, Rushcutters Bay, by Lacoste+Stevenson
Pirrama Park in Pyrmont by ASPECT Studios
Prince Alfred Park makeover near Central railway station by Rachel Neeson and Nick Murcutt.
Burton Street Tabernacle (to become the new Tabernacle Theatre)
There are also:
Parks throughout Glebe, Pyrmont, Surry Hills, Rosebery, Elizabeth Bay and St Peters
The introduction of a system of cycleways for Sydney.
Controversies
On 27 October 2007 Moore proposed a Private Members Bill that would ban the sale of dogs, cats and other mammals in NSW pet stores, and effectively ban the breeding of crossbred dogs. The Pet Industry Association responded with a petition opposing the legislation. The RSPCA Australia has given its support to the measure, although it was rejected by NSW purebred dog breeders.
Bike lanes constructed through Sydney angered many local residents for reducing parking and critics attacked the cost while other groups, including local headmasters and school groups, applauded them. The Bourke Street Cycleway won a Sydney Design Award in 2012.
The "City of Sydney Amendment (Elections) Amendment Bill", became law in September 2014, replacing one optional vote per business with two compulsory votes and it has been alleged that this is one of "two statutes designed to bar her from public life".
Between 2014 and 2017 'Cloud Arch', a steel sculpture intended to be installed over George Street in Sydney, had its budget rise from A$3.5 million to 11.3 million dollars. It has been criticised for both the rise in cost, after a re-design, and for not being suited to the city's aesthetic. Labor Councillor Linda Scott stated that the blowout in cost was not acceptable.
References
Clover Moore Wikipedia
(Text) CC BY-SA