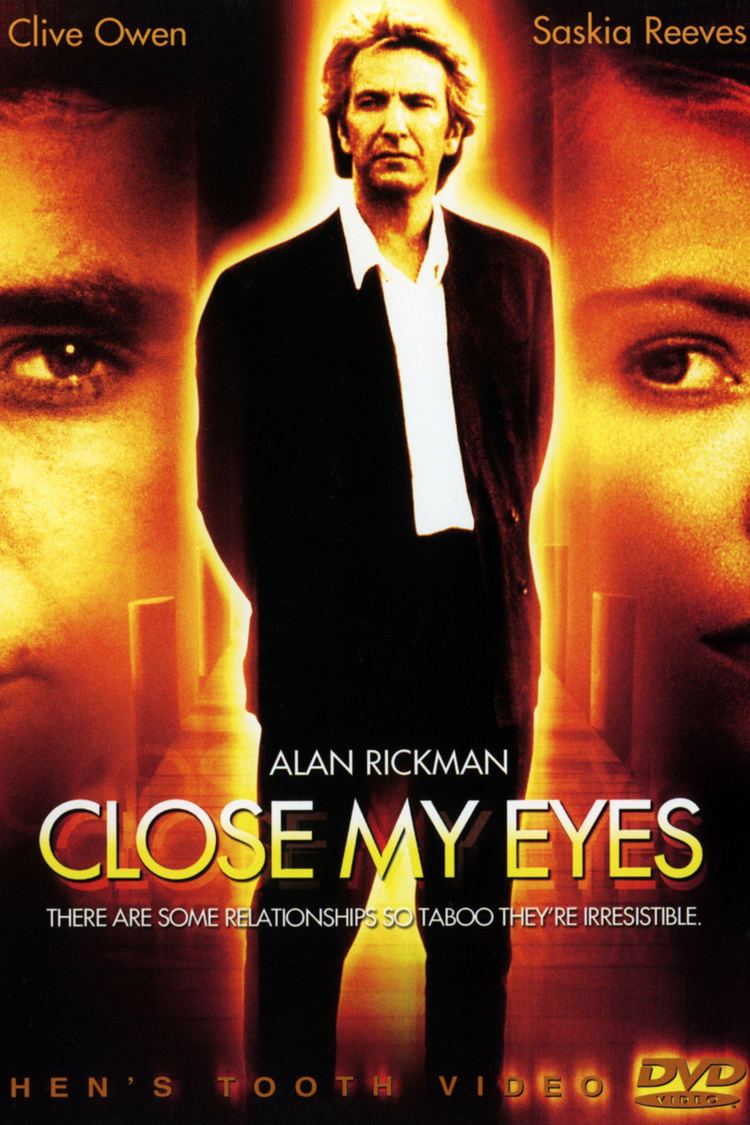 In 1985, town planning student Richard Gillespie (Clive Owen) walks through a scene of tower-blocks en route to visit his older sister Natalie (Saskia Reeves), whom he is not very close to since they each grew up with a different parent after their parents divorced. Natalie has recently bought a noisy apartment with her lover only to have him leave her within two months. She is also unhappy in her job as a buyer. On Richard's insistence, they go for a late-night walk and Natalie seems to cheer up. Richard stays over, and on waking in the middle of the night due to loud music from the neighbouring apartment, he finds Natalie still awake and still extremely depressed. Richard's attempts to lighten the mood are ended when Natalie pulls him into an unexpectedly passionate embrace, kissing him on the lips. She immediately apologizes, making the excuse that she just wanted someone to hug. Richard seems stunned, but not disturbed.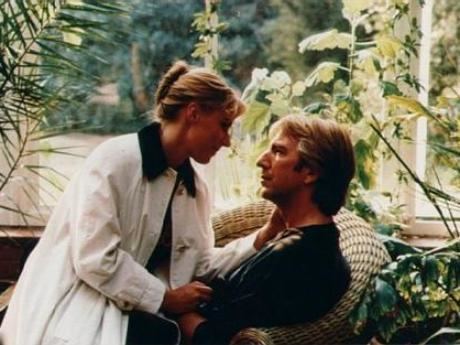 The film revisits Richard and Natalie's lives in 1987 and 1990. During this time, Richard becomes an extremely successful town planner and something of a lothario, while Natalie's career stagnates in a succession of low-level administrative jobs that she hates.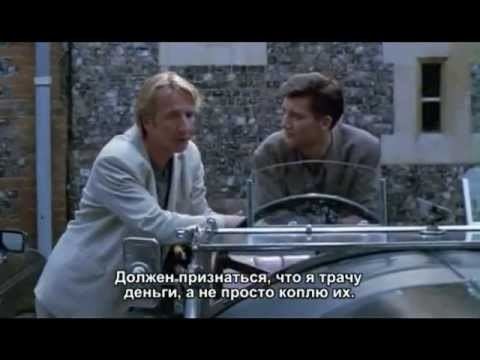 They meet again in 1991. Richard, committed to the environment and sustainable town planning, is interviewed for a job with the magazine Urban Alert, formed to put pressure on the planners of Docklands to consider the needs of the local residents. The editor, Colin (Karl Johnson), is somewhat skeptical of Richard's intentions, but takes him on anyway to work with his deputy, Jessica (Lesley Sharp). Meanwhile, Natalie applies for a job as secretary to a powerful and rich stock analyst named Sinclair Bryant (Alan Rickman). She does not get the job, but later marries Sinclair.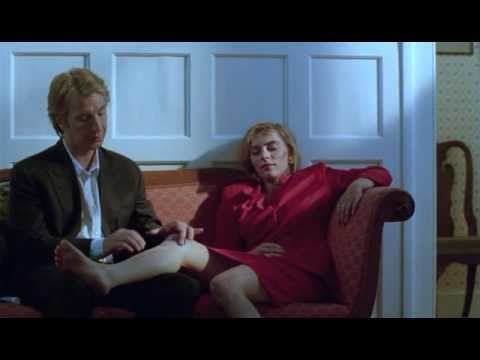 Richard, who does not go to the wedding, finally visits Natalie in her palatial home in Petersham, and is surprised by her changed, more "posh" mannerisms. He is introduced to Sinclair and the two get along well, as they are both highly intelligent with similar interests in literature (Marcel Proust) and a similar outlook on life.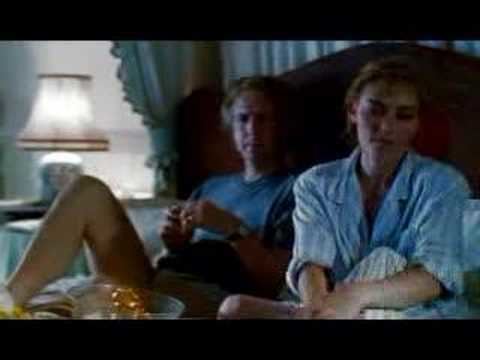 Natalie is not fully happy with her life, as she feels insignificant compared to Sinclair. Shortly after Richard's visit to her home, she visits Richard's apartment. They attempt to prevent their attraction for each other from spilling over, but are unsuccessful. They kiss and remove each other's clothes, ending up lying naked together on the floor. Natalie tries to make Richard stop her from making love. He tries, but eventually they succumb to their desires and have sex.
After this encounter, they try to avoid each other. This proves difficult as Sinclair invites Richard round to a social gathering. Natalie and her brother, still attracted to each other, agree to meet again to discuss their situation, with Natalie specifying that she only wants to "talk." Meanwhile, at Richard's work, where he has become quite successful, Colin has developed AIDS and informs the office. After this revelation, Richard and Colin find it hard to interact with each other because they are both pretending nothing is wrong.
Natalie and Richard meet again, this time at Sinclair's parents' apartment (who are away on vacation). Natalie has told Sinclair that she is going away to Nuneaton that weekend for work. Richard and Natalie have sex, and following this liaison, Natalie is firm that their affair must end. At some point that weekend, Sinclair attempts to call Natalie when the dishwasher floods the kitchen. Discovering that she is not at the hotel in Nuneaton, he infers that she is having an affair. On her return, he questions her vaguely about the hotel, and she asserts that she was there. He does not confront her about his suspicions that she is having an affair.
At Richard's job, Colin is dying. Richard takes him out of hospital one last time to confront an unpleasant city planner with facts they intend to publish in their magazine. The two of them grill the planner, and Colin eats half a sandwich, offering the other half to Richard (who takes a bite without issue). They then offer it to the city planner who is terrified even to touch it because of Colin's illness.
Richard is tormented by the fact that Natalie is keeping her distance from him, and becomes obsessed with seeing her. He arrives unexpectedly at Natalie and Sinclair's house, where he finds only Sinclair, who promptly whisks him off on a boat ride down the river. On the boat, Sinclair questions Richard on the subject of Natalie's affair. He does not yet suspect Richard, but does not believe that Richard doesn't know who it is. He ultimately respects Richard's decision not to reveal the person.
On hearing that Sinclair and Natalie plan to move to America because of the recession, Richard loses his self-control completely. He has an emotional breakdown while talking to Natalie in public at a hotel, and later unsuccessfully attempts suicide by taking sleeping pills as Natalie arrives unexpectedly at his apartment. On the condition that he behave, Richard is invited to Natalie and Sinclair's going-away party. He attends with Jessica (now the editor, as Colin has died), but abandons her quickly in order to search for Natalie. He finds Natalie in a secluded area and pulls her further off the site, into the countryside. He grabs her angrily, and she tries to get away from him. After catching up with her, he tells her, "I want to kill you." The two fight in the middle of a road, with Richard accusing Natalie of using him. Then he pulls her to safety when they are both nearly run over by a delivery truck. Natalie apologizes for using him, and tells him that she and Sinclair aren't leaving the country after all, but that they wanted to have the party anyway. The two return to the gathering disheveled, and the guests quickly leave. Sinclair appears, and staying calm, makes it clear that he knows what has happened, though he doesn't wish to hear the details, and that he forgives them.
At the end of the film, the three of them walk, together, into an autumn sunset by the river.
The film is largely a grand-scale re-working of Poliakoff's earlier stage play Hitting Town in that the main plot remains one of brother/sister incest, although the film also covers the chaos (as the film sees it) that was the initial stages of the London Docklands development, the late 1980s recession and attitudes towards AIDS. A parallel thread running through the movie is the rapacious replacement of the classical by the modern, represented visually by old and new buildings.
Alan Rickman as Sinclair, a very wealthy, intellectual, and slightly eccentric stock broker/financial analyst who marries Natalie after meeting her when she applies for a job working for him.
Clive Owen as Richard, Natalie's brother and (when first encountered in 1985) a student town planner, who becomes very successful in this career, but in 1991 gives it up to work for Urban Alert - a magazine dedicated to highlighting the inadequacies and injustices of the London Docklands development.
Saskia Reeves as Natalie, Richard's beautiful elder sister. She has worked through a series of low-level administrative jobs she hated before meeting Sinclair. While married to him she becomes a partner in a recruitment agency. She and Richard were never close as children because they each lived with a different parent when their parents split up.
Karl Johnson as Colin, Richard's boss and the editor of Urban Alert.
Lesley Sharp as Jessica, Richard's co-worker whom he tries (but fails) to seduce.
Kate Garside as Paula, a girl who works in the restaurant that Urban Alert staff usually order food from, and whom Richard has a brief relationship with.
Niall Buggy as Geof, a somewhat smarmy city planner of London Docklands who is the bête noire of Urban Alert.
The film was shot mainly in London and, specifically, London Docklands with Sinclair and Natalie's house being in Marlow. The grand party that is the stage for the film's climax was shot at Polesden Lacey in Bookham, Surrey. The final scenes along the river are at Henley on Thames, Oxfordshire.
The film was originally released on VHS video by Artificial Eye and is available on DVD in the UK and the US on the Cinemaclub label. The film has an 18 certificate in the UK and an R Certificate in the US.