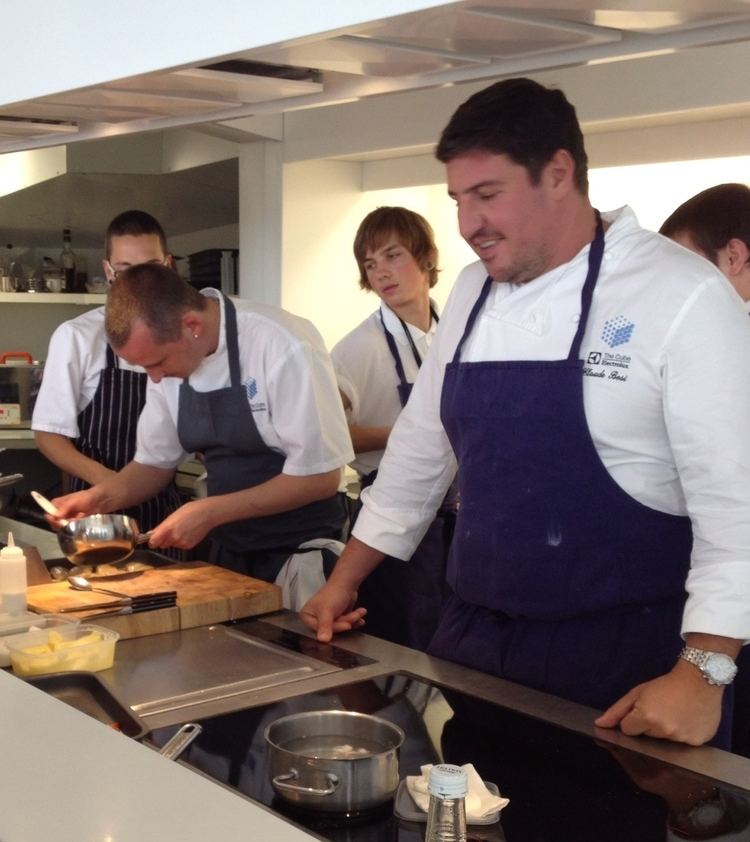 Bosi served his apprenticeship at restaurant Léon de Lyon. He moved on to work at a variety of Michelin starred restaurants in France including La Pyramide Fernand Point, Restaurant Chiberta, L'Arpège and Restaurant Alain Ducasse. He was working at L'Arpège when the restaurant won its third Michelin star. He moved to Ludlow, Shropshire, to become sous chef of Overton Grange in 1997. He became head chef, and in 1999, he won his first Michelin star whilst there.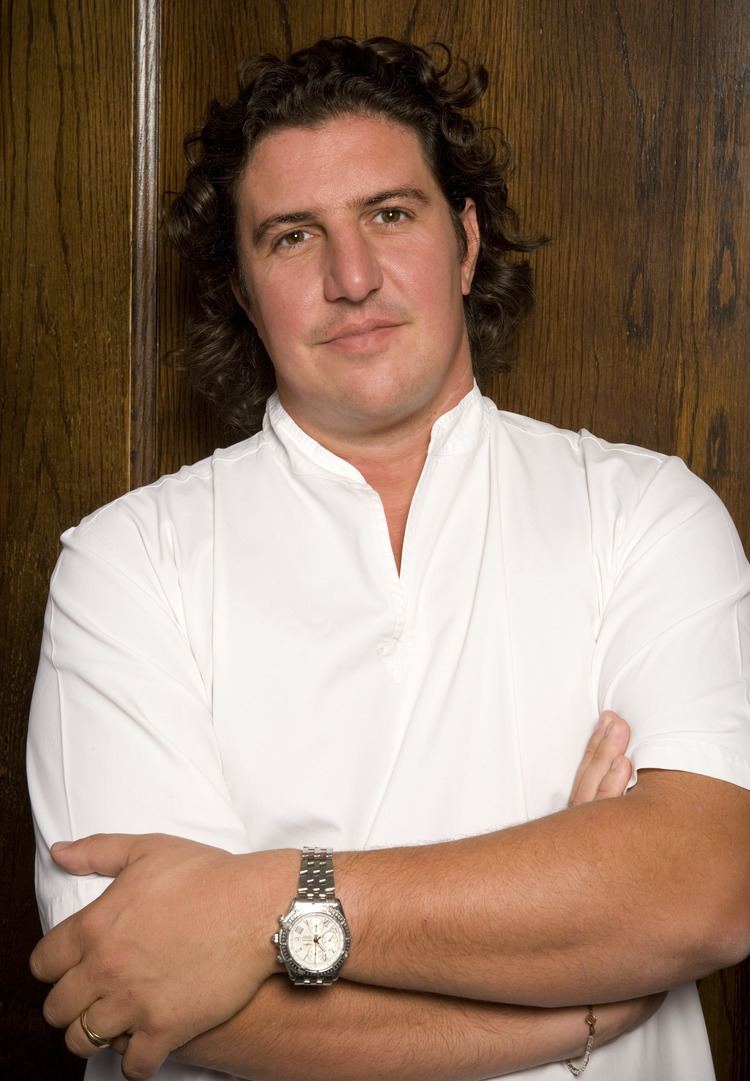 Bosi opened his own restaurant, Hibiscus, also in Ludlow, in 2000. Within a year he had won a Michelin star, and in 2004 he was awarded a second. Hibiscus was put up for sale in July 2006, with Bosi intending to moving somewhere closer to London. Hibiscus closed in April 2007, and in the following June it was announced that the restaurant would relocate to London and open in September. Bosi said of the move, "I'm transferring Hibiscus, not starting a new restaurant. The idea is to continue and build on what I have been doing." Bosi was predicted to make an impact in food scene in the capital by other London-based chefs, including Philip Howard and Antonin Bonnet.
Bosi sold the former Hibisicus site to Alan Murchison for £275,000 shortly after closing the Ludlow location. After moving the restaurant, Bosi lost his second Michelin star in 2008. Because of the timing of the move, the Michelin inspectors only had two weeks to visit the restaurant before the Guide closed, and Bosi admitted that the restaurant wasn't up to meeting the standards in those two weeks. In 2009, Hibiscus placed second to The Fat Duck in U.K. National Restaurant of the Year Awards. By the time the 2009 Michelin Guide was about to be published, a number of chefs thought that Bosi should gain the star back again, including Jason Atherton, Tom Aikens, Richard Corrigan and Sat Bains. The inspectors at the Michelin Guide agreed, and Hibiscus' second star was restored in the 2009 guidebook. On 1 October 2016, Bosi closed his Hibiscus restaurant to become head chef at Bibendum in London, describing the move as a transition, saying: "This isn't the end; we hope you will join us in the next chapter."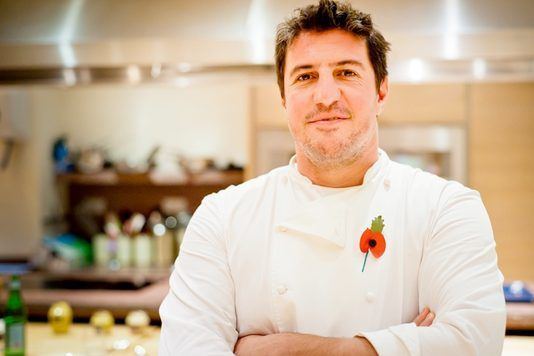 In 2010, Bosi took over the Wimbledon-based pub The Fox and Grape alongside his brother Cedrick. The duo reopened it as a gastropub whilst retaining the original name. The brothers had previously run a pub together in Yarpole, Herefordshire, until 2010.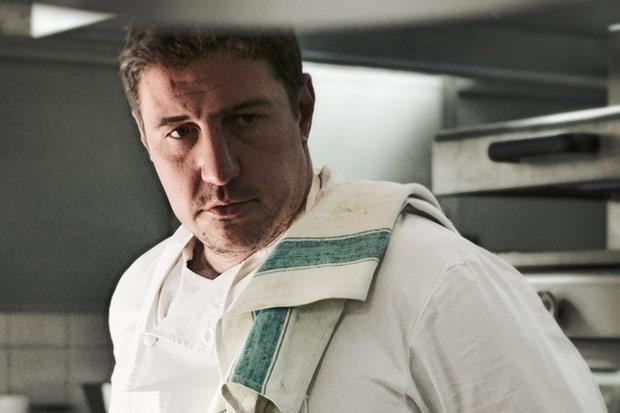 In 2016, Bosi took over The Swan Inn between Esher and Claygate. After extensive refurbishment the Inn reopened as a gastropub with luxurious rooms in May 2016.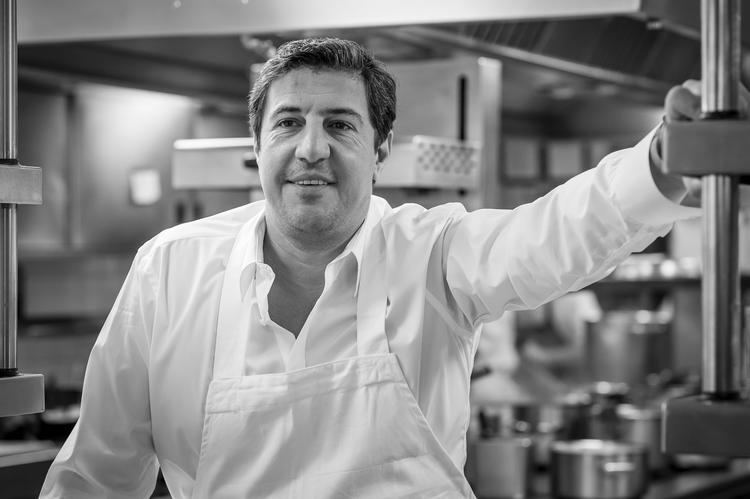 He appeared on BBC One's Saturday Kitchen in March 2012. Later in the same year Bosi was one of a number of chefs to work at "The Cube", a pop up restaurant sat on top of London's South Bank Centre.
In November 2012 restaurant blogger James Isherwood awarded Bosi's restaurant three out of five stars, reporting that the crab was extremely overcooked. Bosi retorted on Twitter with "You're a c*** and this is personal" which was branded by Luke Mackay as "shameful".