Years active

1999–present







Albums




Profiles





Start of war clare bowditch
Clare Bowditch (born 1975) is an Australian musician, actor, radio presenter, and business entrepeneur.
Contents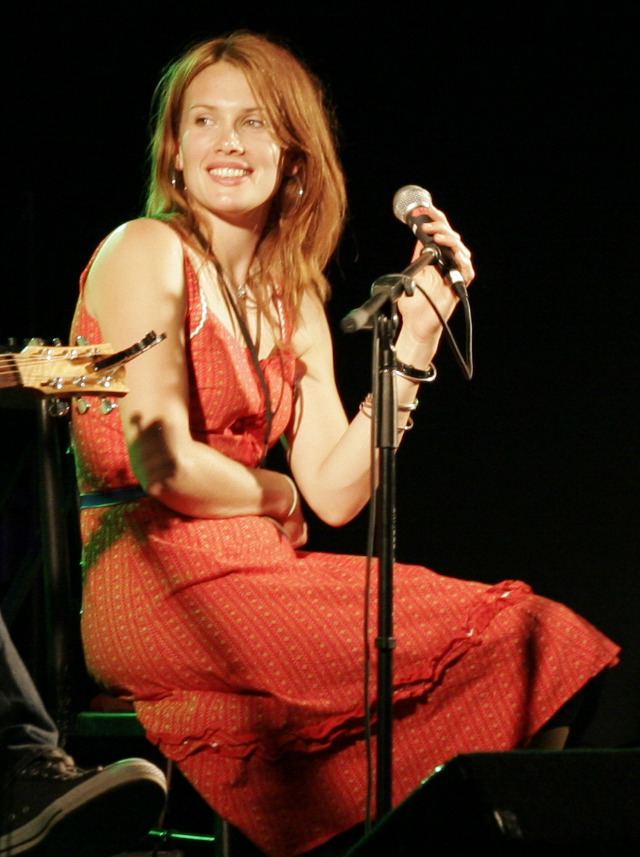 She won an ARIA Award in 2006 (Best Female), and was nominated for a Logie Award for her work on Offspring the TV series in 2012. She's had Top Ten albums, been named Rolling Stone's Woman of the Year, YEN Young Woman of the Year (Music), toured with Gotye and Leonard Cohen, written for Harpers Bazaar, Rolling Stone and the Drum, and currently hosts an Australian Music Show on Qantas airlines in-flight audio channel.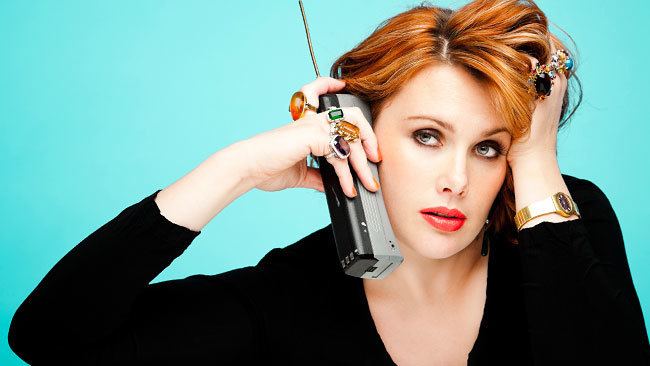 Bowditch has released seven albums in total. Her last, The Winter I Chose Happiness, was released on 14 September 2012. In May 2012, Bowditch released the single, "You Make Me Happy", her first Top 40 song, which was featured in the TV series Offspring.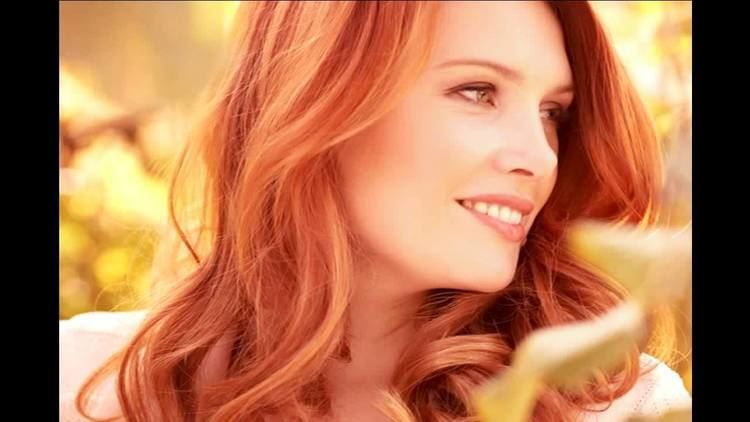 Clare is currently an Ambassador for APRA, PPCA and Smiling Mind, and a member of the Victorian State Government's Live Music Round Table Panel. She was the Secretary of the Music Victoria Board until 2012.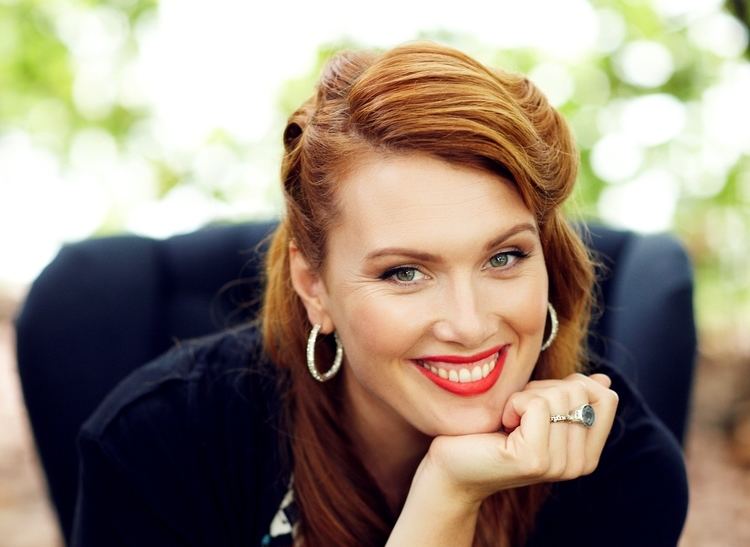 In May 2015, she joined forces with Joost Bakker to put on one of the largest food-waste-free Business Conferences in the world, in Melbourne Australia.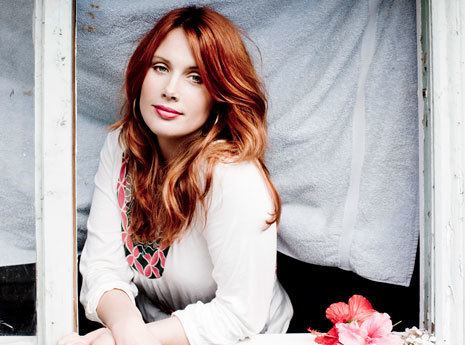 Clare bowditch featuring ine tyrrell i thought you were god
Early life
Bowditch graduated from Melbourne University's School of Creative Arts with a Bachelor of Creative Arts (BCA), a now-defunct degree.
Music career
Bowditch began writing songs at the age of three, and continued writing them in private until 1998, when she met John Hedigan and, on the same night, formed a band. They called themselves "Red Raku", and recorded two albums along with producer/drummer Marty Brown, who is now Clare's husband.
Bowditch and Brown had their first daughter, Asha, in 2002, around the same time Bowditch received her first recording grant from Arts Victoria's Music for the Future program. Autumn Bone was recorded in the front room of their house in Melbourne, with Libby Chow and Warren Bloomer.
Having performed on the Melbourne pub circuit since she was seventeen years old, first with Quarter Acre Dream and then with Red Raku, Bowditch first came to prominence in 2005 with the release of her second album What Was Left, which received positive critical reviews, and high rotation airplay on national radio stations such as Triple J, local independent radio stations throughout Australia.
Bowditch and her husband Marty toured extensively in Australia and later, Europe, often with Marty's band Art of Fighting. Much of this touring Bowditch has been accompanied by her band The Feeding Set.
In 2005, Bowditch was invited by Deborah Conway to take part in the Broad Festival project, with three other Australian female artists, they performed their own and each other's songs. With Bowditch and Conway were Sara Storer, Katie Noonan and Ruby Hunter. In October, Bowditch and The Feeding Set licensed their second album, What Was Left to EMI. The album was publicly and critically recognised, with two songs being included in Triple J's Hottest 100.
Bowditch and The Feeding Set released their third album, The Moon Looked On, on 13 October 2007.
In 2009, Clare and her family temporarily relocated to Berlin, where Clare wrote the album "Modern Day Addiction".
The album was partly recorded with producer Mocky (who's also worked with Feist, Gonzales, Jamie Lidell and Peaches) at the legendary Hansa studios in Berlin, and completed in Australia with Clare's newly expanded eight-piece band "The New Slang". This album marked a change in direction for Bowditch, having been written on a Casio keyboard and piano. In October 2009, she released her first single, The Start of War, from Modern Day Addiction. The song also features Bowditch's partner, Marty Brown, and Mick Harvey, formerly of Nick Cave and the Bad Seeds. The album became both 3RRR's Album of the Week and ABC Radio National's Album of the Week. Modern Day Addiction is the first Bowditch album to enter the Australian Top Ten chart.
The fifth album from Bowditch, The Winter I Chose Happiness, was released on 14 September 2012, with the lead single, You Make Me Happy. A music video for the song One Little River was published in early May 2013 and was directed by French independent directors Hélène Authevelle and Christophe Thiebaut.
Touring
In 2008 Bowditch temporarily moved to Berlin, Germany for three months to pursue opportunities to release her albums in Europe. This move was precipitated by a sold out twenty-five date solo tour through major and regional venues in Australia, during which time she was supported by Australian band Hot Little Hands (Hot Little Hands' founding member is Tim Harvey from the band The Feeding Set).
Bowditch supported Leonard Cohen on his 2010 Australian tour after being handpicked by the Canadian singer-songwriter. Bowditch was joined by fellow Australian musician Deborah Conway, who was the support act for the second show of the Melbourne stop of the tour. Bowditch revealed in a 2012 interview that she received a marriage proposal from Cohen during the tour, which also involved a shared journey in Cohen's private tour jet—Bowditch turned down the proposal and explained, "I got to spend all that time with him. Most of the time I just sat there watching and smiling and being amazed at the theatre of it all. He was absolutely charming."
The Winter Secrets Tour is an annual live event that Bowditch initiated in 2009. The tour is notable as Bowditch invites the audience to become involved as performers and artists from all Australian states are invited to record a cover version of one of her songs to compete for an A$1,000 cash prize—in 2013 the song One Little River was the nominated song for the Winter Secrets competition. The event has sold out every year since its inception.
Collaborations
On 1 July 2011, Bowditch released the EP, Are You Ready Yet, which includes the single, Now You're Home (featuring Lanie Lane), as well as collaborations with Gotye.
Big Hearted Business
Bowditch's creative social enterprise, Big Hearted Business (BHB), was devised prior to 2013, but in January 2013, the venture significantly developed through the Pozible campaign. In raising funds for the Pozible campaign, Bowditch has published the following description of BHB project:
Big Hearted Business was founded by Clare in 2013 with enormous support from family, friends, colleagues, and the 305 people who turned "the BHB idea" into one of the most successful crowd-funding campaigns in Australian history. It exists to teach creative people about business, and business people about creativity, in ways that make sense.
BHB centres around the www.bigheartedbusiness.com, the website which houses a collection of "Inspiration Bombs" (film and sound collaborations between artists, thinkers and teachers).
BHB also runs an annual Business Conference for creative people who don't like business conferences, but want to learn how to make their living in creative endeavours.
The inaugural Big Hearted Business conference was held on 23 and 24 March 2013 at the Abbotsford Convent in Melbourne, Australia. The speakers list of the event included comedian Catherine Deveny, writer Rachel Power and designer Lucy Feagins.
Journalism and writing
Bowditch has been approached to take on several roles as a "social commentator": she wrote an article for ABC's The Drum, entitled "Mr Jones and Me", and also made her debut on the ABC's Q&A program (she was the first panelist to also perform a song — "Bigger Than the Money"). In August 2010, Bowditch conducted an hour-long interview with Australian prime minister, Julia Gillard, for MySpace Today.
In December 2015 it was announced that Bowditch will be undertaking the role of program host for the afternoon radio program of 774 ABC Melbourne, starting on 25 January 2016.
Acting
Bowditch plays Rosanna Harding in Network Ten's Offspring, a musician who does some work with Billie's husband Mick, played by Eddie Perfect.
In 2011, Bowditch co-wrote and performed a successful musical stage show based on the life and music of Eva Cassidy. The show, entitled Tales from the Life of Eva Cassidy, featured Bowditch singing Cassidy's songs in the style of Cassidy, in addition to telling stories behind the songs and life of the late singer. The sold-out show was performed consecutively over two weeks at the Atheneum Theatre in Melbourne.
Awards
In 2006, Bowditch won the Best Female Artist award at the ARIA Awards.
In 2008 she was runner-up in the 2008 International Songwriting Competition, in the Singer/songwriter category, for her song, Peccadilloes. The same year, she was voted Yen Magazine's Young Woman of the Year (Music).
In 2010, Bowditch was awarded Rolling Stone's Woman of the Year award for her "Contribution to Culture".
In the 2012 EG Music Awards, run by The Age newspaper, Bowditch received two ARIA Award nominations in the Best Album (for The Winter I Chose Happiness) and Best Female Artist categories.
Band members
The New Slang (Modern Day Addiction)
Marty Brown of Art of Fighting, Sodastream (drums)
Warren Bloomer (bass)
Tim Harvey (guitar)
Sally Mortensen, Rachel Head and Annabelle Tunley (backing-vocals)
Mattie Vehl (keys)
The Feeding Set (2003-2008)
Marty Brown of Art of Fighting and Sodastream (drums)
Tim Harvey (guitar)
Libby Chow (vocals, French horn)
Warren Bloomer (bass)
Greg Walker from Machine Translations (guitar, 2004-2005)
Personal life
Bowditch and husband Marty Brown were introduced to each other via their bandmate John Hedigan in 1997. They are now parents to three children - identical twin boys (2007), and one daughter (2002).
Red Raku albums
Sweetly Sedated (1998)
Roda Leisis May (2000)
Clare Bowditch and The Feeding Set
Human Being (EP, 2003)
Monday Comes (EP, 2003)
Autumn Bone (2004) - independent release
Which Way to Go (EP, 2004)
Divorcee by 23 (EP, 2005)
On This Side (EP, 2005)
What Was Left (2005) - Capitol/EMI - Australia #35
The Moon Looked On (2007) - Capitol/EMI - Australia #29
Clare Bowditch and the New Slang
Modern Day Addiction (2010) - Australia #10
Clare Bowditch
Are You Ready Yet? (EP, 2011) - Island Records Australia
You Make Me Happy (Single, 2011) - Australia #61
The Winter I Chose Happiness (Album, 2012)
Tracks on compilation albums
"Hallelujah", a cover version of the Leonard Cohen song, recorded by Triple J and released on the album Like a Version (2005).
"Fall at Your Feet", a cover version of the Crowded House song recorded for She Will Have Her Way (2005), a tribute album in celebration of the music of the Finn Brothers.
"Blood Red Rose", released on the album Cannot Buy My Soul: A Kev Carmody Tribute.
"Georgia's Song", released on the album ReWiggled - A Tribute to The Wiggles (2011).
References
Clare Bowditch Wikipedia
(Text) CC BY-SA