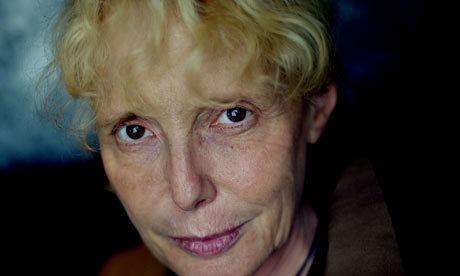 Denis was born in Paris, but raised in colonial French Africa, where her father was a civil servant, living in Burkina Faso, Cameroon, French Somaliland, and Senegal. Her childhood spent living in West Africa with her parents and her younger sister would color her perspectives on certain political issues. It has been a strong influence on her films, which have dealt with themes of colonialism and post-colonialism in Africa. Her father moved with the family every two years because he wanted the children to learn about geography. Growing up in West Africa, Denis used to watch the old and damaged copies of war films sent from the United States. As an adolescent she loved to read. Completing the required material while in school, at night she would sneak her mother's detective stories to read. When Denis was 14 years old, she moved with her mother and sister to a Parisian suburb in France, a country that she hardly knew at all. Her parents wanted their children to finish their education in France.
Denis initially studied economics, but, she has said, "It was completely suicidal. Everything pissed me off." She studied at the IDHEC, the French film school, with the encouragement of her husband. He told her she needed to figure out what she wanted to do. She graduated from the IDHEC and, since 2002, has been a Professor of Film at the European Graduate School in Saas-Fee, Switzerland.
Her debut feature film Chocolat (1988), a semi-autobiographical meditation on African colonialism, won her critical acclaim. It was selected for the Cannes Film Festival and was praised by critics and audiences alike as a remarkable first film. With films such as US Go Home (1994), Nénette et Boni (1996), Beau Travail (1999), set in Africa; Trouble Every Day (2001), and Vendredi soir (2002), she established a reputation as a filmmaker who "has been able to reconcile the lyricism of French cinema with the impulse to capture the often harsh face of contemporary France." She returned to Africa again with White Material (2009), set in an unidentified country during a time of civil war.
According to the Australian James Phillips, when making her films, Denis rejects the marketable conventions of Hollywood cinema and frees the viewers of her films from the expectations of clichés. Denis is well known for the way that she combines history with personal history, giving her films an autobiographical element. This superimposition of the personal with the historical allows her films to be described as auteur cinema. She is known to work within a large range of genres, spanning from the themes of horror seen in Trouble Every Day (2001) to the romance and drama found in Friday Night (2002). While critics have noted recurring themes within her films, Denis says that she has no coherent vision of her career "trajectory".
Denis carefully chooses the titles of her films. Noëlle Rouxel-Cubberly argues that film titles are intended to force the viewer to rethink the imagery within a film and Denis cleverly uses titles to describe the raw reality found within her films. For example, the title of her film Chocolat (1988) simultaneously refers to the word as a racist term used during the period of the film, the cocoa exportation from Africa to Europe through a slave system, and the 1950s French expression "être chocolat", meaning "to be cheated."
Additionally, Denis is recognized for her process of "shooting fast, editing slowly," which she has developed. In general, she does a few takes on the set and spends most of her time in the editing room, creating the film there. This post-production process often involves rearranging scenes out of the order in the script. For example, she placed the dance in Beau Travail (1999) at the end of the film, although it was not at the end of the script. In reference to this process, Denis has said, "I'm always insecure when I'm making a film. I have doubts about myself but rarely about the actors."
Denis is a highly collaborative filmmaker, saying in an interview that "the film becomes a relationship...and that is what's important, the relationship." The importance of collaboration is seen throughout her body of work. She works with many of the same actors, such as Isaach de Bankole, Vincent Gallo, Béatrice Dalle, Alex Descas, and Grégoire Colin, and also collaborates often with the screenwriter Jean-Pol Fargeau, composer Stuart Staples, and cinematographer Agnès Godard, whom she met in the 1970s at the Institut des hautes études cinématographiques. When asked in an interview about her screen writing process, Denis said, "I often realize I have Isaach or Grégoire or someone else in mind" when writing scenes. She has also said that usually she "hold[s] no auditions" for casting in her films.
Her collaboration goes beyond her own films, as she has appeared in other directors' films, such as Laetitia Masson's En avoir (1995) and Tonie Marshall's Vénus beauté (1999). She shares screenwriting credit with Yousry Nasrallah for his film El Medina (2000). She also worked as an assistant director with Wim Wenders on Paris, Texas (1984) and Wings of Desire (1987), and with Jim Jarmusch on Down by Law (1986).
In 2005 she was a member of the jury at the 27th Moscow International Film Festival.
Her 2013 film Bastards was screened in the Un Certain Regard section at the 2013 Cannes Film Festival.
In 2013 she was awarded Stockholm Lifetime Achievement Award at the Stockholm Film Festival.
Denis announced in 2015 that she was partnering with Zadie Smith for her English-language debut film, High Life. In August of that year she announced that Robert Pattinson had been cast as the lead.
The majority of Denis' oeuvre uses location work over studio work. She sometimes places her actors as if they were positioned for still photography. She uses longer takes with a stationary camera and frames things in long shot, resulting in fewer close ups. However, Denis' cinematic and topical focus always remains relentlessly on the faces and bodies of her protagonists. The subject's body in space, and how the particular terrain, weather, and color of the landscape influences and interacts with the human subjects of her films maintains cinematic dominance.
Tim Palmer explores Denis' work as a self-declared formalist and brilliant film stylist per se; an approach the filmmaker herself has declared many times in interview to be as much about sounds, textures, colors and compositions as broader thematic concerns or social commitments.
Chocolat / Chocolate (1988)
S'en fout la mort / No Fear, No Die (1990)
J'ai pas sommeil / I Can't Sleep (1994)
US Go Home (TV, from the collection Tous les garçons et les filles de leur âge / All the Boys and the Girls of Their Age) (1994)
Nénette et Boni / Nenette and Boni (1996)
Beau travail / Good Work (1999)
Trouble Every Day (2001)
Vendredi soir / Friday Night (2002)
L'intrus / The Intruder (2004)
35 rhums / 35 Shots of Rum (2008)
White Material (2009)
Bastards / Les Salauds (2013)
Let the Sunshine In (2017)
High Life (2018)
Le 15 Mai (IDHEC film, based on Frederik Pohl's The Tunnel under the World) (1969)
Keep It for Yourself (1991)
Contre l'oubli / Against Oblivion (1991)
segment: Pour Ushari Ahmed Mahmoud, Soudan
À propos de Nice, la suite (1995)
segment: Nice, Very Nice
Ten Minutes Older: The Cello (2002)
segment: Vers Nancy / Towards Nancy
Venezia 70 - Future Reloaded (2013)
Segment: Claire Denis
Voilà l'enchaînement (2014)
Man No Run (1989)
Jacques Rivette, le veilleur / Jacques Rivette, the Watchman (1990)
Vers Mathilde / Towards Mathilde (2005)