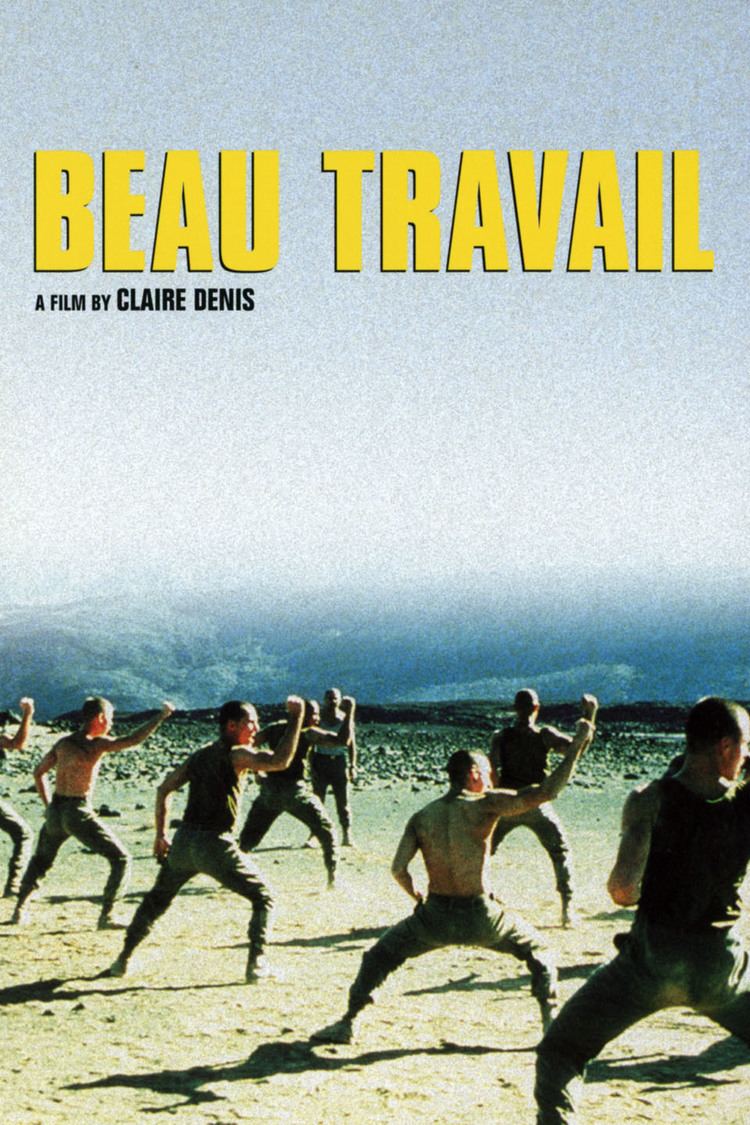 The film begins with the silhouettes of soldiers being made to stand in the sun as an endurance test. It is the memory of Chief Adjutant Galoup (Denis Lavant), from his new home in Marseille, where he writes his memoirs. He remembers the heat of Djibouti, where he led his section of men under the command of Lieutenant Colonel Bruno Forestier (Michel Subor). We see numerous training scenes: assault courses; and securing of buildings. Much of the exercise has a ballet-like quality. This is set against a back-drop of traditional Djibouti life of the surrounding local people. Galoup says of Forestier: I admired him without knowing why. He retains a wristband with the word Bruno.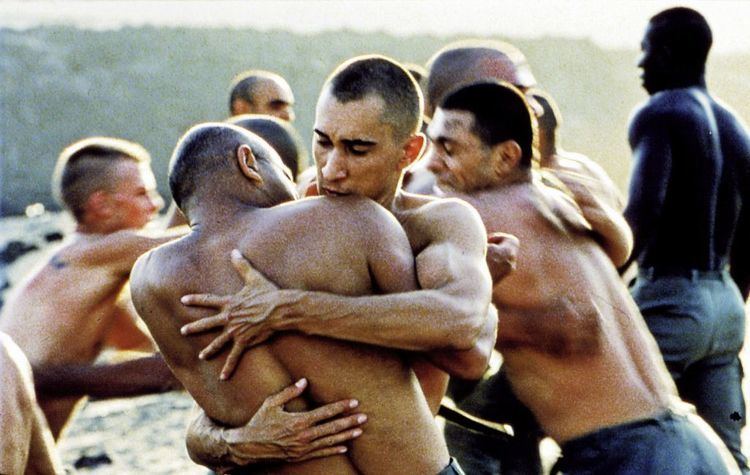 Galoup has a beautiful, young local girlfriend, Rahel.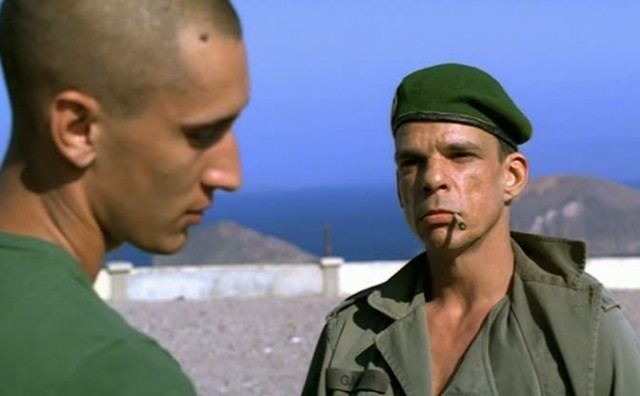 Forestier envies many things in Galoup, including his clear affection from the men. However, they happily socialise together, playing chess and snooker.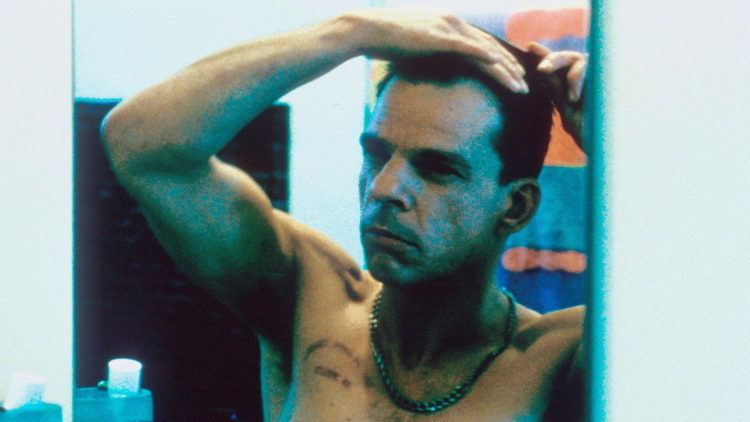 One day, his section is joined by Gilles Sentain (Grégoire Colin), whose physical beauty, social skills, and fortitude make Galoup envious. Repressed homosexual feelings from Galoup are suggested.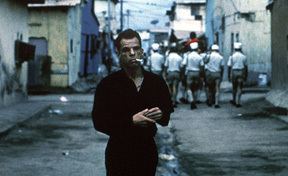 When Sentain helps another soldier being punished by digging a large hole in the heat of the day, by handing him a canteen of water, Galoup chastises Sentain and knocks the water from his hand. Sentain strikes Galoup. The sergeant has already sworn to destroy him. As a punishment, he drives Sentain out into the desert to make him walk back to the base. But Sentain does not return because Galoup has tampered with his compass, and the soldier is lost without it. When Sentain fails to return Galoup accuses him of desertion.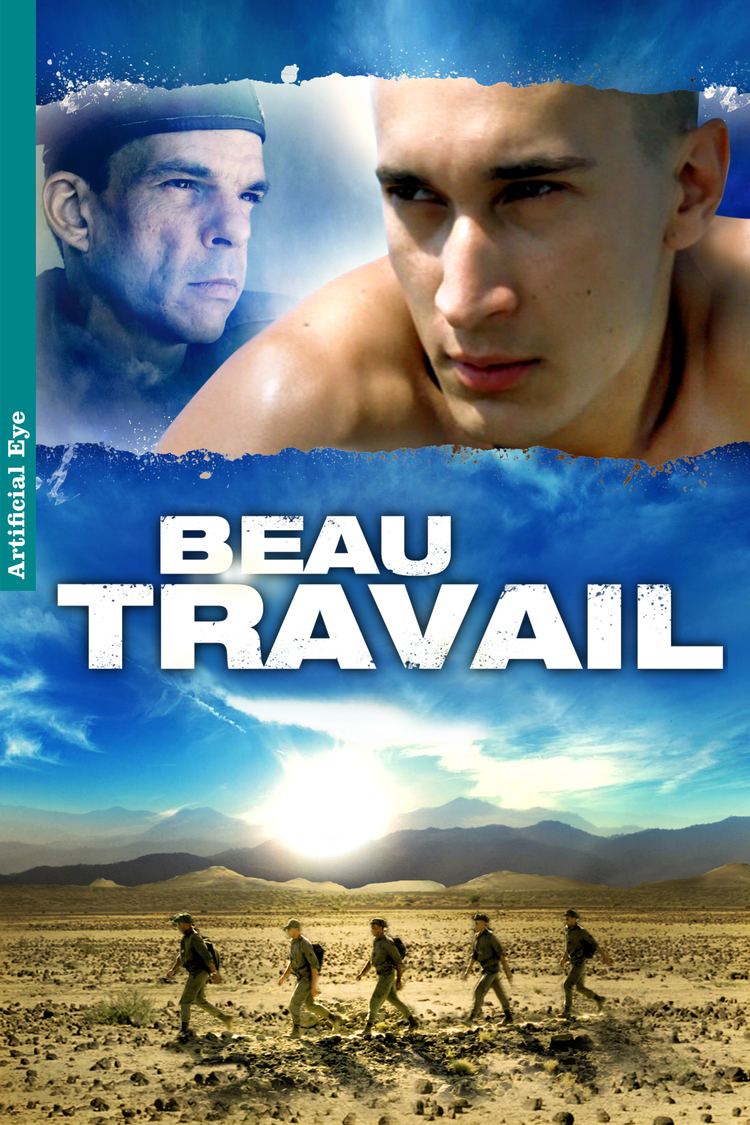 We see Sentain collapse in the arid salt flats. His salt-encrusted compass is spotted by fellow legionnaires at a sale of local salt-encrusted novelties and is believed to prove Sentain is dead. However, Sentain is found by local tribespeople who place him on a bus. We are not told, but he is clearly now safe, and going to live.
However, on the assumption that Galoup has either killed or tried to kill Sentain, Galoup is sent back to France by his commander for a court martial. It ends his career in the Foreign Legion, his only real love. We see him immaculately make his bed then lie on top clutching a pistol. He is going to shoot himself. The final scene, a lively acrobatic solo dance to Eurodance music, is a flashback from an earlier point in the film when Galoup and the Legion have a night out in Djibouti.
Denis Lavant - Sergent Galoup
Michel Subor - Commandant Bruno Forestier
Grégoire Colin - Gilles Sentain
Richard Courcet - Legionnaire
Nicolas Duvauchelle - Legionnaire
In an interview, Denis said, "One of the cast had actually been in the Legion, so we took all their real exercises and did them together every day, to concentrate the actors as a group. We never said we were going to choreograph the film. But afterwards, when we started shooting, using Britten's music, those exercises became like a dance."
The film was highly acclaimed in the United States, topping the Village Voice's Film Critics' Poll in 2000, with Claire Denis also placing at #2 for best director. Jonathan Rosenbaum of the Chicago Reader rated it a "masterpiece," giving it the paper's highest rating of four stars. Charles Taylor of Salon.com wrote that "Beau Travail is the most extreme example of [Denis'] talent, baffling and exhilarating. I don't know when I've seen a movie that is in so many ways foreign to what draws me to movies and still felt under a spell." Peter Travers of Rolling Stone gave it the magazine's highest rating, calling it "unique and unforgettable." J. Hoberman of the Village Voice wrote that the film is "so tactile in its cinematography, inventive in its camera placement, and sensuous in its editing that the purposefully oblique and languid narrative is all but eclipsed."
The review aggregator website, Metacritic, gave the film a score of 91, which they characterized as "universal acclaim."