Nationality

American




Name

Christopher Lawford




Years active

1988–present





Occupation

Author, actor




Other names

Chris Lawford




Role

Author






Full Name

Christopher Kennedy Lawford




Born

March 29, 1955 (age 60) (

1955-03-29

)

Santa Monica, California, U.S.




Education

St. Martin of Tours Elementary School Middlesex School




Alma mater

Tufts University (B.A.) Fordham Law School Boston College Law School (J.D.) Harvard University




Parents

Peter Lawford, Patricia Kennedy Lawford




Siblings

Victoria Francis Lawford, Robin Elizabeth Lawford, Sydney Maleia Kennedy Lawford




Movies

The World's Fastest Indian




Cousins

Christopher G. Kennedy, Caroline Kennedy




Books

Symptoms of Withdrawal, Moments of Clarity, Healing Hepatitis C, Recover to Live: Kick Any Habit, What Addicts Know: 10




Similar People

Patricia Kennedy Lawford, Peter Lawford, Victoria Francis Lawford, Robin Elizabeth Lawford, Christopher G Kennedy
Christopher Kennedy Lawford - Moving the Finish Line: Beating Addiction Isn't Enough
Christopher Kennedy "Chris" Lawford (born March 29, 1955) is an American author, actor, and activist. He is a member of the prominent Kennedy family, and son of actor Peter Lawford.
Contents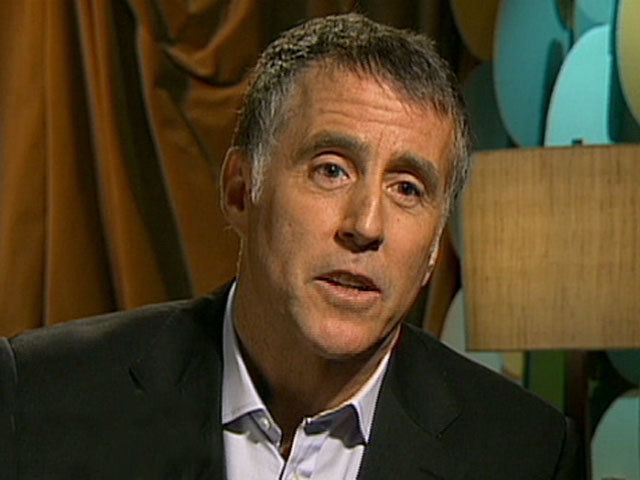 Family and education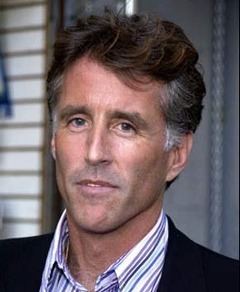 Lawford was born in Santa Monica, California at Saint John's Health Center. He is the eldest child and only son of actor Peter Lawford (1923–1984) and socialite Patricia "Pat" Kennedy Lawford (1924–2006). His three younger sisters are Sydney (born 1956), Victoria (born 1958), and Robin (born 1961). Lawford is a nephew of President John F. Kennedy and former cousin-in-law of actor/politician Arnold Schwarzenegger (appearing in two of his films, including Terminator 3). Peter and Patricia Lawford divorced in 1966 after which Patricia raised the children in New York City.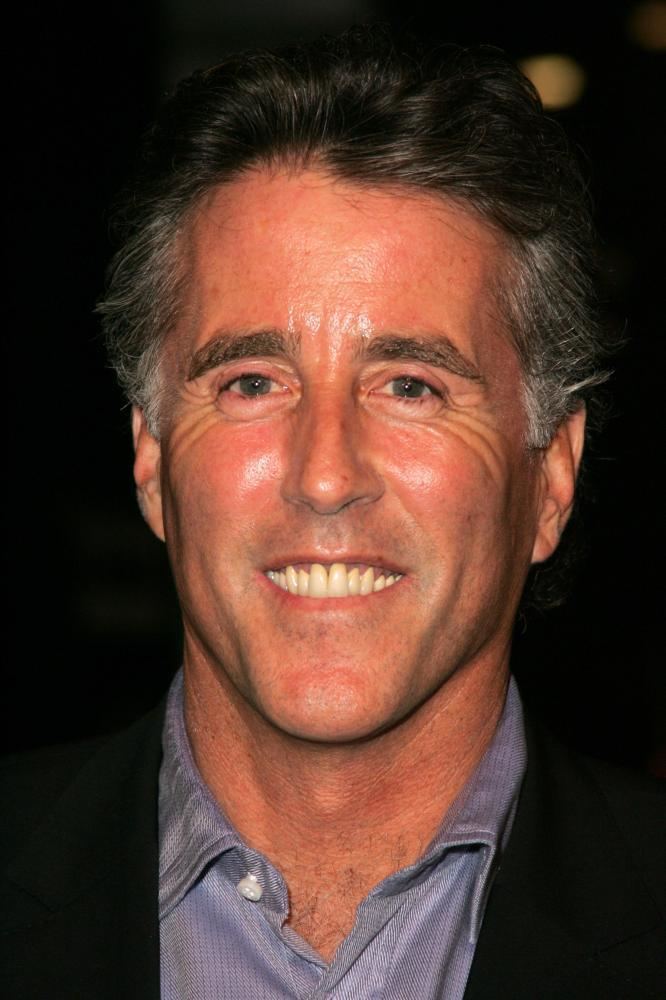 Before his parents' divorce, Lawford attended St. Martin of Tours Elementary School in Los Angeles. Upon moving to New York City with his mother, he attended the Middlesex School in Concord, Massachusetts. He later earned a Bachelor of Arts from Tufts University in 1977. In 1983, he earned a J.D. from Boston College Law School, and a master's certificate in Clinical Psychology from Harvard University where he gained an academic appointment as a Lecturer in Psychiatry.
Drug and legal issues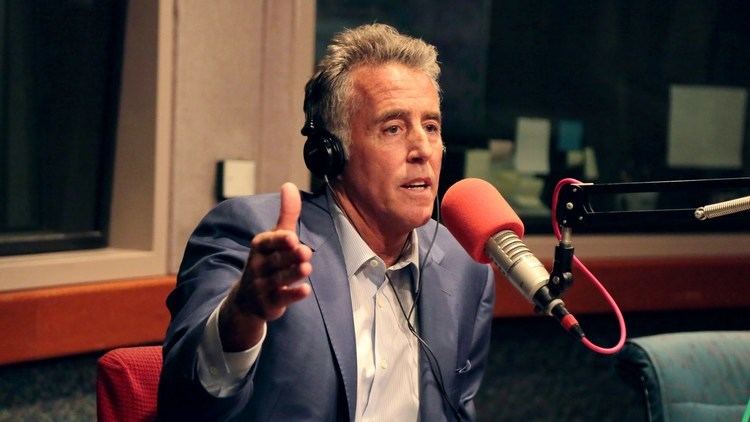 Lawford began taking drugs while attending the Middlesex School. By the late 1970s, he had developed a serious drug abuse problem. He briefly attended Fordham Law School but dropped out after several months due to his dependency on heroin (he later contracted Hepatitis C due to his drug use). In 1980, he was arrested in Aspen, Colorado for impersonating a doctor in order to get prescription medication. The charges were later dropped when Lawford completed his probation.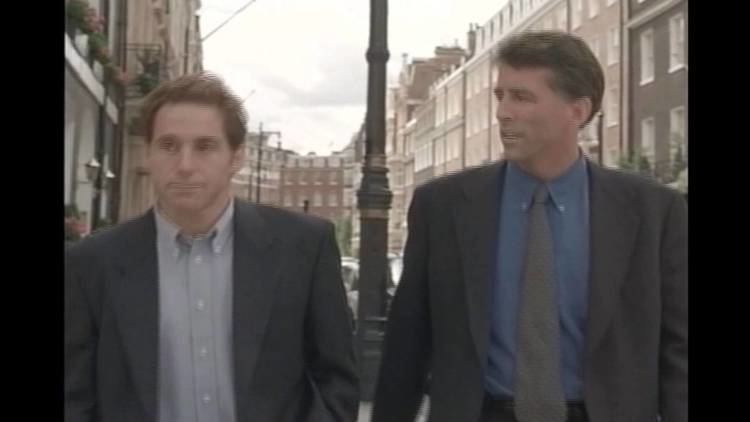 In April 1984, Lawford's cousin David Kennedy, who also battled substance abuse issues and with whom Lawford had a close relationship, died of a drug overdose. David's death prompted Lawford to seek professional help for his issues. He attended addiction behavior classes at the Cambridge Hospital and has since been sober.
Acting
In 1988, Lawford decided to pursue a career in acting. He spent over fifteen years in the film and television business as an actor, lawyer, executive, and producer. He began his career in Universal Studios' Independent Film Acquisitions where he was responsible for the acquisition of American Graffiti, one of the highest-grossing films of the early 1970s. As an independent producer Lawford arranged financing for and produced films including Kiss Me Guido & Drunks; both films were selections in the Sundance Film Festival.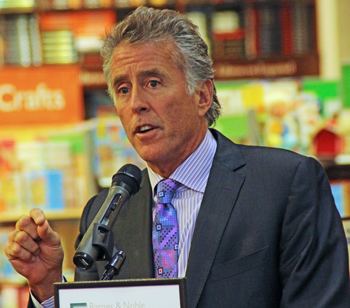 Lawford's acting credits include Eavesdrop, Slipstream, The World's Fastest Indian, Terminator 3, Blankman, The Doors, The Russia House, Thirteen Days, and many others. His credits also include a three-year tenure on the soap opera All My Children and a role on General Hospital.
Writing
In September 2005, Harper Collins Publishers released Lawford's memoir Symptoms of Withdrawal: A Memoir of Snapshots and Redemption (William Morrow 2005, ISBN 0-06-073248-2), which immediately became a New York Times Bestseller. In 2009, he released Moments of Clarity: Voices from the Front Lines of Addiction and Recovery, a series of essays by public figures, athletes and entertainers who have struggled with addiction to drugs and alcohol. Almost every interviewee sought help from a twelve-step program such as Alcoholics Anonymous, Narcotics Anonymous or another spiritually based means of support for recovery. In his own life, Lawford battled a drug and alcohol addiction for much of his early life, and has been in recovery for more than 24 years.
Activism
Lawford has worked extensively in politics, government and the non-profit sector holding executive staff positions with The Democratic National Committee, The Community Action for Legal Services Agency and in the Washington office of Senator Edward M. Kennedy. He has held staff positions on numerous national, state and local political campaigns, as well as with The Joseph P. Kennedy Jr. Foundation, Special Olympics and The Center on Addiction and Substance Abuse at Columbia University. He is presently a Public Advocacy Consultant for Caron Treatment Centers, and was appointed by Governor Arnold Schwarzenegger to serve on the California Department of Public Health Advisory Board.
Insight on Castro
Lawford told Australian interviewers that he has been trying to make a film about the 1962 Cuban missile crisis from Cuba's perspective but that he has been stymied by the U.S. embargo.
Lawford told the Australian newspaper that he sat next to Cuban leader Fidel Castro in Havana during a 2001 screening of Thirteen Days, a film about the missile crisis. "It was incredible. I went there and sat next to the guy my uncles were trying to kill. But President Castro believes if President Kennedy had lived, the embargo would have been lifted and they would have normalized relations." In a separate interview with ABC, Lawford said Castro "got up at the end of the film and he said, 'You've made a great film, but you've ignored Cuba, now you have to make a film of what was happening here in Cuba during those thirteen days." Lawford said that he had returned to Cuba six times in an effort to do just that "but as you know we have an embargo against Cuba, which is one of the greatest foreign policy tragedies in the history of the United States."
Marriage and children
In November 1984, Lawford married Jeannie Olsson, a sales advertising assistant for New York magazine. They have three children: David Christopher Kennedy Lawford, Savannah Rose Lawford, and Matthew Alexander Valentine Lawford. They divorced in 2000.
In May 2014, Lawford married Mercedes Miller, a yoga teacher, in Maui, Hawaii.
Religion
Lawford was raised in the Roman Catholic faith. In a 2009 interview, Lawford admitted that he left the church in 1968 stating:
"[...] I left the Catholic Church when I was 13 years old after my Uncle Bobby was assassinated, saying I would never go back, and I didn't really have a need for God and I didn't really believe in God. He wasn't useful to me. But I had gotten an understanding that there were spiritual people. My grandmother, Rose Kennedy, was a devout Catholic, but she was also a very spiritual person. She walked and meditated every day of her life. Her faith and spirituality got her through enormous trauma. That was not lost on me. My grandmother was this beacon of equilibrium in a world that was crazy. [...]That's [Roman Catholicism] just not something that speaks to me. I have my own tradition. I go to an ashram. I meditate. I chant. I do all that kind of stuff [...]"
Art sale
In March 2010, Lawford sold at auction a 1965 Picasso painting, Femme au Grand Chapeau. Buste. The painting was estimated to sell at Sotheby's for between $8 million to $12 million and ended up bringing $8.2 million, or $9.3 million with Sotheby's buyer's commission.
Awards and honors
Lawford supports Women in Recovery, Inc., a non-profit organization offering a live-in, 12-step program of rehabilitation for women in need, based in Venice, California. This charity, which was founded by a longtime resident of Venice, Sister Ada Geraghty, annually honors those who have made a difference in helping women overcome substance abuse problems. Lawford was the 2006 honoree for Women in Recovery at their Gala; past honorees have included Jamie Lee Curtis, Angela Lansbury, and Anthony Hopkins.
References
Christopher Lawford Wikipedia
(Text) CC BY-SA