Name

Christopher Durang




Partner

John Augustine




Books

Durang/Durang








Full Name

Christopher Ferdinand Durang




Born

January 2, 1949 (age 74) (

1949-01-02

) Montclair, New Jersey


Website

http://www.christopherdurang.com


Role

Playwright · christopherdurang.com




Movies

Simply Irresistible, Housesitter, Beyond Therapy




Parents

Patricia Elizabeth Durang, Francis Ferdinand Durang, Jr.




Plays

Vanya and Sonia and Masha an, Beyond Therapy, Sister Mary Ignatius Explains I, Laughing Wild, Baby with the Bathwater


Similar People

Kristine Nielsen, David Hyde Pierce, Billy Magnussen, Michael Rupert, Peter Rodgers Melnick
Christopher Durang - Playwright
Christopher Ferdinand Durang (born January 2, 1949) is an American playwright known for works of outrageous and often absurd comedy. His work was especially popular in the 1980s, though his career seemed to get a second wind in the late 1990s. His play, Vanya and Sonia and Masha and Spike won the Tony Award for Best Play in 2013. The production was directed by Nicholas Martin, and featured Sigourney Weaver, David Hyde Pierce, Kristine Nielsen, Billy Magnussen, Shalita Grant and Genevieve Angelson.
Contents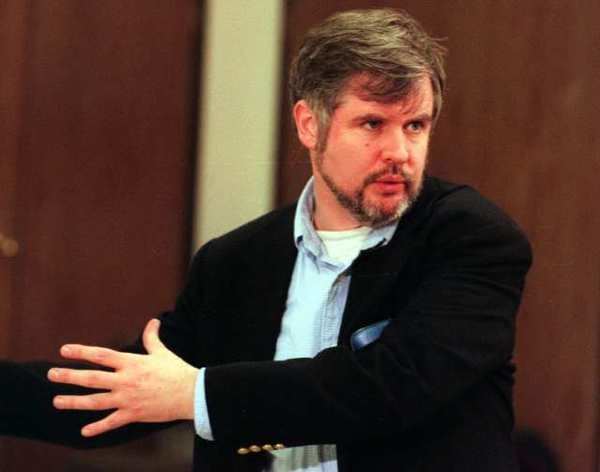 He is co-director of the Lila Acheson Wallace American Playwrights Program at Juilliard.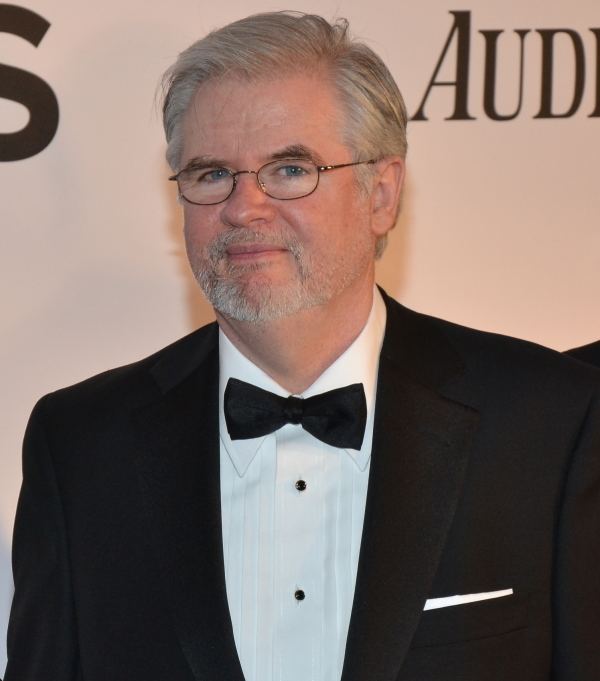 Christopher durang with david lindsay abaire
Life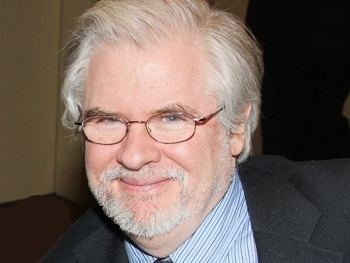 Durang was born in Montclair, New Jersey, the son of Patricia Elizabeth, a secretary, and architect Francis Ferdinand Durang, Jr. He grew up in Berkeley Heights, New Jersey. He attended Catholic schools as a child, including the Our Lady of Peace School in New Providence and Delbarton School in Morristown. He received a B.A. in English from Harvard and an M.F.A. in playwriting from Yale School of Drama.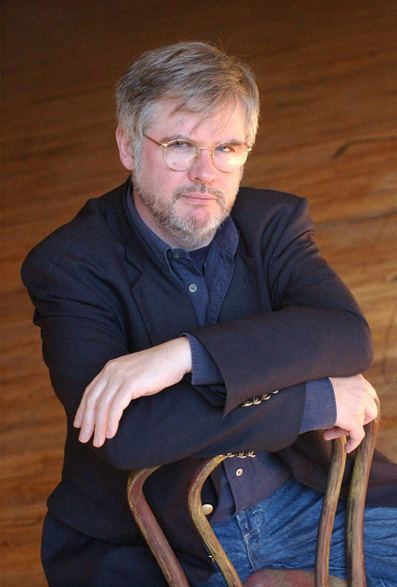 He lives in Bucks County, Pennsylvania with his partner, John Augustine; they have been together for more than 20 years.
Work
His work often deals critically with issues of child abuse, Roman Catholic dogma and culture, and homosexuality. While Durang's use of parody and his criticism of many social institutions might appear overly cynical at times, he states:
...when I say everyone is crazy that means it's a very bad day where the amount of crazy people in the world has spread out to the entire universe and it doesn't seem possible to cope with anything... I think we're all neurotic. And I do think relationships are certainly difficult. Nonetheless, those lines in the play do get a laugh, so there's something. It's not as despairing as it sounds, but I don't not believe it.
His plays have been performed nationwide, including on Broadway and Off-Broadway. His works include Sister Mary Ignatius Explains It All For You, Beyond Therapy, Baby With the Bathwater, The Nature and Purpose of the Universe, Titanic, A History of the American Film, The Idiots Karamazov, The Marriage of Bette and Boo, Laughing Wild, 'Dentity Crisis, The Actor's Nightmare, The Vietnamization of New Jersey, Betty's Summer Vacation, Naomi in the Living Room, Adrift in Macao, Mrs. Bob Cratchit's Wild Christmas Binge, Miss Witherspoon, Why Torture is Wrong, and the People Who Love Them, Vanya and Sonia and Masha and Spike, and a collection of one-act parodies meant to be performed in one evening entitled Durang/Durang that includes "Mrs. Sorken", "For Whom The Southern Belle Tolls" (a parody of The Glass Menagerie by Tennessee Williams), "A Stye Of the Eye", "Nina in the Morning", "Wanda's Visit", and "Business Lunch at the Russian Tea Room".
Durang has performed as an actor for both stage and screen. He first came to prominence in his Off-Broadway satirical review Das Lusitania Songspiel, which he performed with friend and fellow Yale alum Sigourney Weaver. Later he co-starred in one of his own plays as Matt in The Marriage of Bette and Boo, as well as Man in the original production of Laughing Wild.
In film
Durang has denounced the Robert Altman 1987 film adaptation of Beyond Therapy, calling it "horrific." He accused Altman of totally rewriting the script "so that all psychology is thrown out the window, and the characters dash around acting crazy but with literally no behavioral logic underneath."
Durang has appeared as an actor in the 1987 comedy The Secret of My Success, 1988's Mr. North, 1989's Penn & Teller Get Killed, 1992's HouseSitter and 1994's The Cowboy Way.
He has also written a number of unproduced screenplays, including The Nun Who Shot Liberty Valance, The House of Husbands (which he co-authored with Wendy Wasserstein), and The Adventures of Lola.
On television
Wanda's Visit, one of the six one-acts in Durang/Durang was originally written for the PBS series Trying Times. Durang played the part of The Waiter in that production.
Durang appeared as himself on the October 11, 1986 episode of Saturday Night Live, hosted by his longtime friend Sigourney Weaver. In the episode, Durang and Weaver parodied the works of Bertolt Brecht.
Awards and honors
He received Obie Awards for Sister Mary Ignatius, The Marriage of Bette and Boo and Betty's Summer Vacation. He received a nomination for a Tony Award for Best Book of a Musical for A History of the American Film, and he won a Tony Award for Best Play in 2013 for his play Vanya and Sonia and Masha and Spike.
Durang has been awarded numerous fellowships and high-profile grants including a Guggenheim, a Rockefeller, the CBS Playwriting Fellowship, the Lecomte du Nouy Foundation grant, and the Kenyon Festival Theatre Playwriting Prize.
He is a member of the Dramatists Guild Council. He was also a finalist for the Pulitzer Prize in Drama in 2006 for Miss Witherspoon.
On May 17, 2010 he was presented with the very first Luminary Award from the New York Innovative Theatre Awards for his work Off-Off-Broadway.
He was awarded the PEN/Laura Pels International Foundation for Theater Award in 2012. That same year, he was inducted into the American Theater Hall of Fame.
References
Christopher Durang Wikipedia
(Text) CC BY-SA