Name

Christine McGlade





Role

TV actress









Born

August 25, 1963 (age 52) (

1963-08-25

)

Canada




TV shows

You Can't Do That on Television, Whatever Turns You On, Turkey Television


Similar People

Les Lye, Abby Hagyard, Lisa Ruddy, Alasdair Gillis, Ruth Buzzi
Christine mcglade splashed in swimsuit
Christine "Moose" McGlade (born August 25, 1963) is a Canadian digital media executive and former actress and assistant producer, best known for her long run as host of the internationally popular kids sketch comedy TV program You Can't Do That On Television. She was with the show from its very beginning as a local attraction on Ottawa, Ontario, television station CJOH-TV in 1979 until partway through the 1986 season. (In 1985 and 1986 Alasdair Gillis was her co-host.) She also served as host for Whatever Turns You On, the short-lived spinoff of YCDTOTV which aired on Canada's CTV network in the fall of 1979.
Contents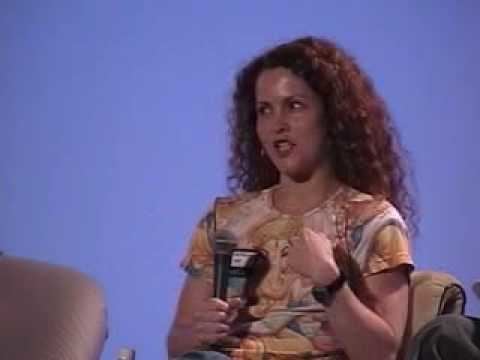 For nine years, McGlade was the Director of Interactive at Ontario's Public Educational Media organization, TVOntario. During her tenure there, she was the executive in charge of production for TVO on successful and well-known Transmedia Projects such as Inside Disaster, Chocolocate, and Green Heroes. Her work has focused on social issues and she is currently Director of Interactive for Canada's largest Volunteer Network, getinvolved.ca and a Senior Partner at Communications firm Q Media Solutions.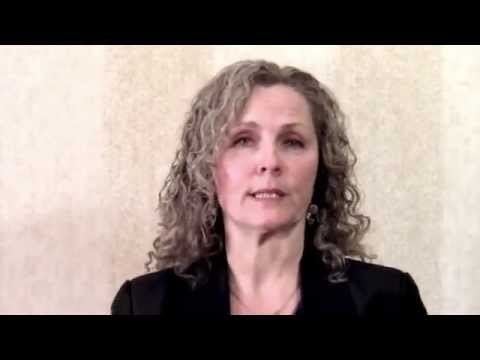 Popular Videos - Christine McGlade & You Can't Do That on Television
You Can't Do That on Television
McGlade became a cast member on You Can't Do That On Television by "accident", according to fansite YCDTOTV.com. When show creator Roger Price held auditions for the show in the fall of 1978, McGlade went to the auditions only to support a friend. She had no ambitions in acting or show business, but Price insisted that she either audition or leave. McGlade auditioned and was chosen for the show, although her friend was not.
Though several of the other original cast members were approximately her age, in later years McGlade was significantly older than most of the other kids on the show. She was fifteen when she started on YCDTOTV, and by the time she left the show in 1986, she was 23. What allowed her to stay on the show for as long as she did, besides her natural TV talents (even more remarkable given the fact that she had no acting experience beforehand), was the fact that she looked much younger than she actually was, and could pass for a teenager well into her twenties.
On YCDTOTV, McGlade was most frequently seen on the familiar blue link set, talking directly to the audience and lecturing on the theme of each program. Generally, she did not appear in as many of the comedy sketches taped off the link set as her fellow cast members, and, though she often took part in the school-bus, classroom, living-room, Barth's Burgery and Blip's Arkaid sketches, she appeared only three times before the firing squad (all in 1984), and twice as the prisoner chained to the wall of the dungeon (both in 1979). During the live, local, hour-long episodes of YCDTOTV aired on CJOH in 1979 and 1981, she often introduced the live contest segments and music videos. In later years, after the show was converted into a half-hour program devoted exclusively to comedy, McGlade became the focal point of many of the episodes' story lines. Several notable comedy examples include "Vacations" (1982), in which she attempts to enjoy some time off on the beach, only to find that the show's cast and crew have followed her there with the intention of shooting an episode; "Rumors" (1983), in which word spreads throughout the cast that she is about to be fired from her hosting position; "Medicine" (1983), in which she breaks her leg and is forced to host the entire episode wearing a cast; "Jealousy" (1984), in which she receives a raise and incurs the ire of her fellow cast members; and "Friends" (1984), in which she learns that her mother has been paying her castmates to be friends with her, and finds herself suddenly friendless when that month's payment fails to arrive.
As hostess, McGlade played the role of straight man, frequently dealing with annoyances and interruptions from chatty sidekick Lisa Ruddy, affectionately nicknamed "Motormouth" and stage director Ross Ewich (Les Lye). Ross enjoyed putting the hapless McGlade in unfortunate situations, which often resulted in her being green-slimed (after being tricked into saying the trigger phrase, "I don't know"), pied, or watered. However, she was known to turn the tables on him every so often. In her interactions with Ross, she was often depicted as a sort of ombudsman or representative for her fellow cast members, articulating their concerns and speaking eloquently on the unfairness of studio policy; often the episode in question would turn, at least in part, on her efforts to persuade him to change that policy in the cast's favor - as in "Holidays" (1984), in which she takes the lead in attempting to convince him that there ought to be a "holiday for actors" (and furthermore that the cast members do indeed fall into that category), and "Marketing" (1984), in which she spearheads an effort to find something to "merchandise" so that the show can remain on the air. Ruddy's on-screen relationship with McGlade veered back and forth between antagonism and cooperation, quite often within the same episode; however, McGlade later wrote that the two "were definitely friends off cam[era], even though she was quite a bit younger than me."
McGlade's nickname on YCDTOTV, "Moose", was also her nickname in real life. According to McGlade's blog, she was given the name by a sixth-grade classmate "based on the fact that I was always the smallest kid in the class. I think [the classmate] may have been referring to the character in the Archie comics, the giant blonde one, called 'Moose.'" After she mentioned this to Roger Price, he decided to write it into the show, and thereafter McGlade was known as "Moose" not only to her schoolmates, but to thousands of young viewers in the U.S., Canada and around the world. Though she frequently took her fellow cast members gently to task for referring to her by the nickname, and was referred to more often as "Christine" in later years, the nickname's use persisted among the veterans in the cast, most specifically Ruddy and Lye, until almost the end of her tenure.
Throughout all of the 1982 season of YCDTOTV, McGlade wore a wig. After the 1981 season was over, she cut her trademark curly dark hair short and dyed it in a punk style. (McGlade later wrote that she had cut her hair at the behest of Roger Price, who wanted her to "look different" for a pilot he was producing for Disney called Bear Rapids - which Disney ultimately declined to purchase - and that the dye job was undertaken only after she had already been asked to wear a wig on the set of YCDTOTV for the sake of continuity.) In most of her scenes in 1982, she wore a wig of human hair that somewhat resembled the hairdo she had worn in 1981. However, since she could not get that human hair wig slimed or watered, for scenes involving messy or wet slapstick (including some scenes in which she was not the one to be slimed or watered), McGlade had to wear a curly synthetic wig. McGlade later referred to the period as "the much-hated (by me) wig years", and, while noting that she did not personally remember the incident, related a story told to her by others which involved her attempting to run over one of the wigs in the studio parking lot with her motorcycle. Interestingly, McGlade was allowed to host Something Else, a Price-created game/variety show which also aired on CJOH in 1982, without the wig; for this reason, there are a number of videos and photographs in circulation from this period which show her with short, dyed hair. By 1983 McGlade's natural hair had grown back, and there was no longer a need for a wig.
While McGlade usually played herself on the show, there were instances in which she played other characters. In the 1981 season she played the old lady at the movie theater, a role that had been originated by Ruth Buzzi on Whatever Turns You On; in the same season, she also reprised Buzzi's role as Miss Take, the secretary to Lye's buffoonish "network president", L. Nickelson Dime III. In the "Fairy Tales" episode in 1986 she played one of Cinderella's wicked stepsisters. In 1989 she made a brief, non-speaking cameo in a classroom sketch at the end of the "Age" episode, along with former cast members Alasdair Gillis and Kevin Kubusheskie.
While never "official" cast members, some members of McGlade's family also made cameo appearances on the show - for example, her father in "Work, Work, Work" (1981), and her younger sister and brother in "Cosmetics" (1982). Her younger sister Lisa actually played a younger version of McGlade herself in a detention sketch, and her younger brother, Michael, was written into a sketch in the doctor's office in which he was brought in with a stomachache after eating all of her makeup. Lisa McGlade made a few more cameo appearances in the classroom sketches during the 1985 season.
McGlade's tenure as hostess continued through "Garbage", the fifth episode of the 1986 season, by which time she was the last of the original cast members, other than Lye. (Ruddy had left at the end of 1985.) Though, in keeping with YCDTOTV custom, her departure was not overtly acknowledged on camera, some viewers have suggested that her final scene – in which she and her fellow cast members were carted off the set in garbage bags – may be a tongue-in-cheek reference to it. After McGlade's departure, Alasdair Gillis served as the show's primary host through the end of the 1986 season, at which time he left the cast as well.
In all, McGlade appeared in ninety-one episodes of YCDTOTV, hosting eighty-nine. (She made only a brief appearance in 1979's Episode Five, and her ninety-first appearance was the cameo in "Age".) Among cast members, only Lye (all 144 episodes) and Abby Hagyard (113) appeared in more.
Later acting career
After leaving YCDTOTV, McGlade starred on Turkey Television, a comedy/variety show aired on Nickelodeon which was also created by Price. As well as acting on the show (along with former YCDTOTV castmates Kevin Kubusheskie, Adam Reid and Les Lye), McGlade also served as assistant producer.
Career behind the scenes
McGlade moved to Toronto at age 21 and earned a Bachelor of Fine Arts.
McGlade worked as a Producer, Director, and Writer on Adult Current Affairs programming such as Panorama, for TVO sister station TFO, and CBC Playground at CBC, and Snit Station, and Vortex at YTV before moving into online work in 2003.
Family
McGlade has three children, two of whom are twins.
References
Christine McGlade Wikipedia
(Text) CC BY-SA