Occupation

Actress




Children

Michael Caden Hensley




Role

Actress




Name

Christel Khalil




Years active

1993 – present








Full Name

Christel Adnana Mina Khalil




Born

November 30, 1987 (age 35) (

1987-11-30

) Los Angeles, California


Known for

The Young and the Restless as Lily Winters


Spouse

Stephen Hensley (m. 2008–2011)




Parents

Adnan Khalil, Belita Edwards




Siblings

Aysha, Alex Khalil, Adam Khalil, Chris Khalil




Movies and TV shows

The Young and the Restless, Matilda, WITCH, Interview with the Assassin, Dragon Fury


Similar People

Daniel Goddard, Bryton James, Greg Rikaart, Jess Walton, Elizabeth Hendrickson


Profiles




Twitter
Christel khalil accepts daytime emmy for outstanding younger actress in a drama series 2012
Christel Adnana Mina Khalil (born November 30, 1987) is an American actress.
Contents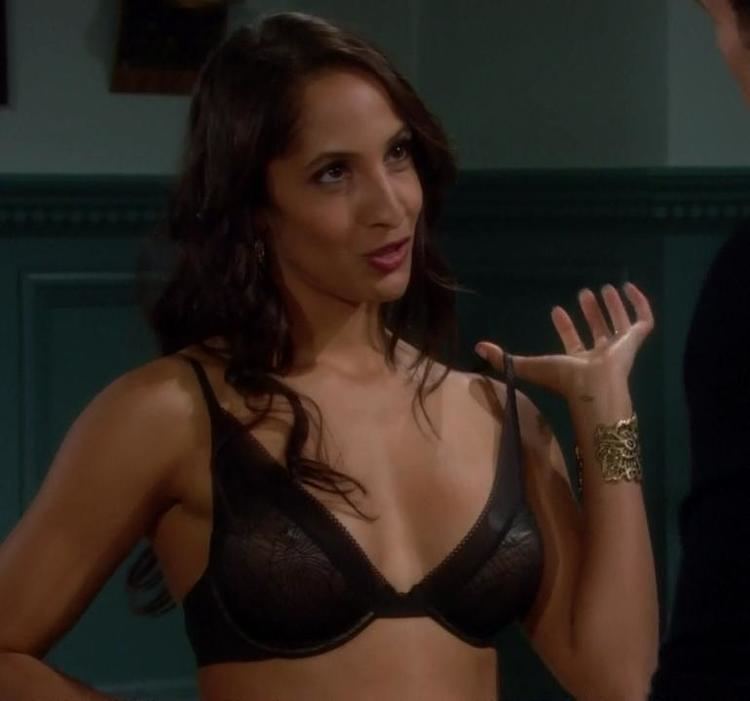 Christel Khalil American Actress Biography & Lifestyle
Background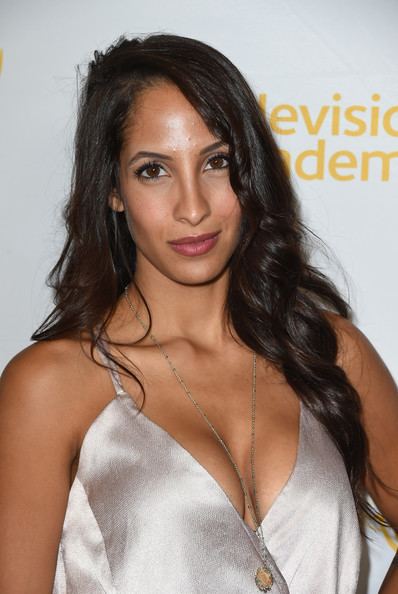 Khalil was born in Los Angeles, California, to an African American, Cherokee and European American mother and a Pakistani father. Khalil has stated she identifies as mixed race. She has three older brothers and a younger half sister, through her father.
Career
Khalil is best known for her portrayal as Lily Winters Ashby on the CBS soap opera The Young and the Restless. At the 39th Daytime Emmy Awards on June 23, 2012, she won the Daytime Emmy Award for Outstanding Younger Actress in a Drama Series. To date, she is the only minority actress in Daytime Emmy history to do so.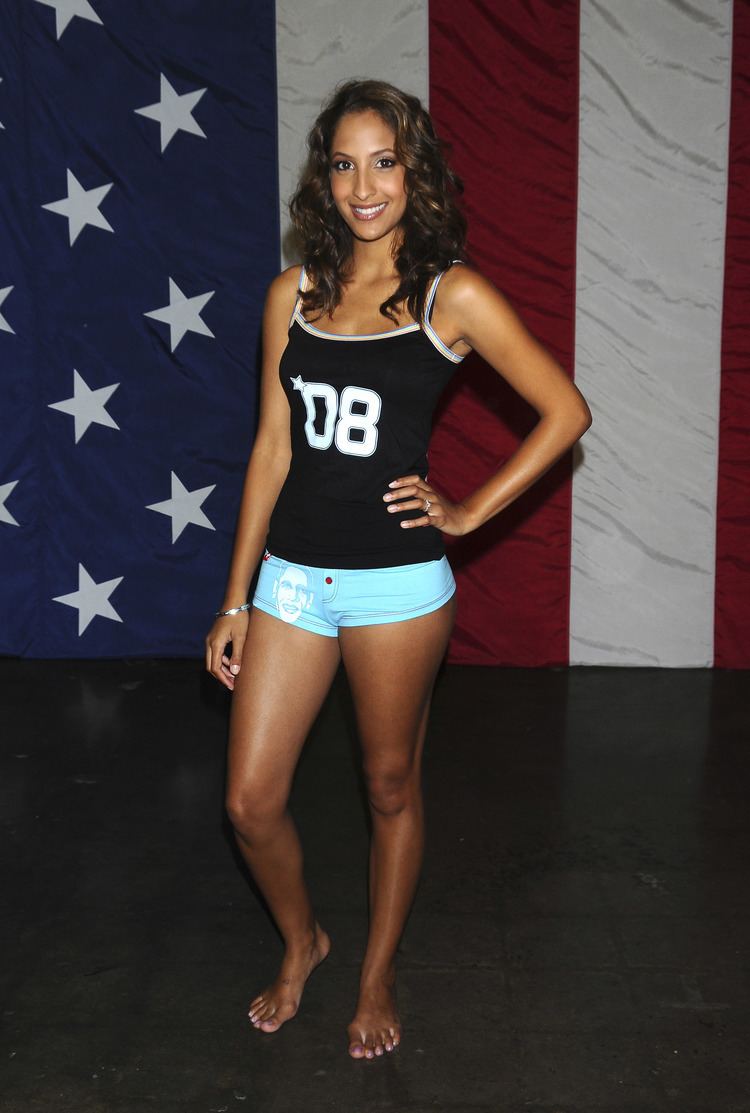 Khalil has had small roles in movies such as Dragon Fury, Matilda, Interview With the Assassin and White Like the Moon. She voiced Cornelia Hale in W.I.T.C.H., and also appeared on That's So Raven and Malcolm in the Middle, among other shows. Khalil also performed in Los Angeles theater productions before landing her role on The Young and the Restless. In 2012, she was featured in musician Johnny Britt's music video for his single Beautiful Queen.
Personal life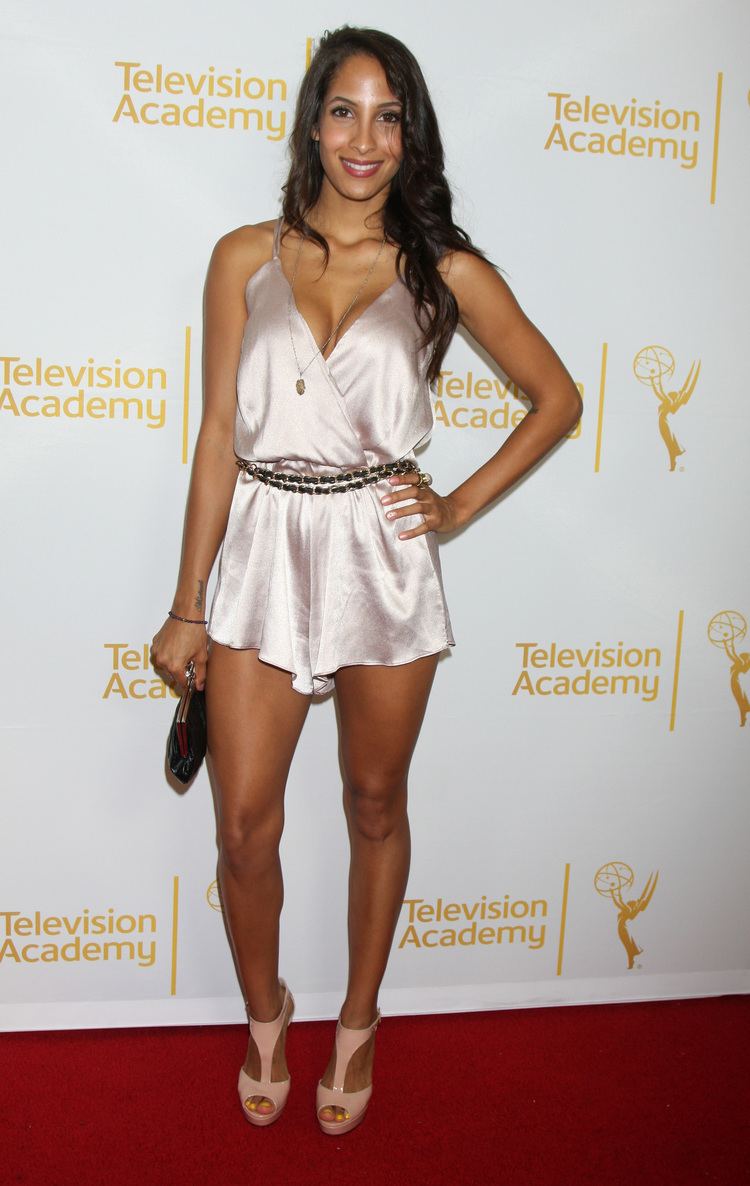 In 2008, she married musician Stephen Hensley. The Young and the Restless co-star Elizabeth Hendrickson served as a bridesmaid while Bryton James was a groomsman. Khalil gave birth to their son in April 2010, during an at home water birth. Bryton James is his godfather. She and Hensley split in early 2011, divorced later that year, and share custody of their son. In 2015, Khalil stated she had been in a relationship with bar runner Ray Wicks for 4 years. Khalil ended the relationship in August 2015.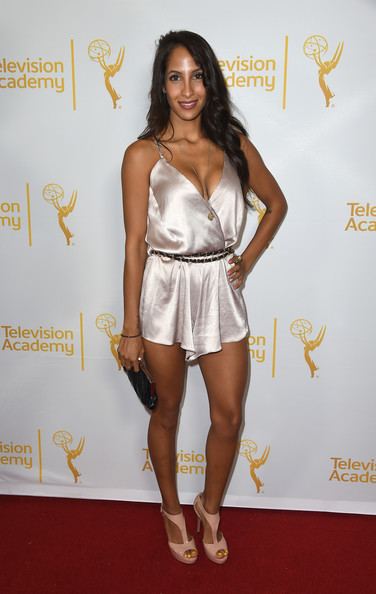 Since July 2016, she has been in a relationship with Toronto-based venture capitalist Sam Restagno.
She is best friends with Bryton James, who portrays her character's brother, Devon Hamilton on The Young and the Restless. She is also friends with The Young and the Restless co-stars, Tammin Sursok(former co-star) Mishael Morgan and Nadine Heimann. In October 2015, she modeled for Heimann's non-profit, True Connection.
Khalil has said one of her favorite hobbies is traveling because she loves experiencing different cultures and travel makes her feel connected to who she is as a person.
Filmography
Actress
2017
Bedlam (TV Movie) (completed)
as
Breanna Wilkinson
2002
The Young and the Restless (TV Series)
as
Lily Winters Ashby / Lily Winters / Lily Ashby / ...
- Kristoff St. John Tribute (2019) - Lily Winters Ashby
2022
We Need to Talk
as
Aly Fulton
2017
Chronologia Human
as
Christel
2012
2 Broke Girls (TV Series)
as
Flirty Girl
- And the Candy Manwich (2012) - Flirty Girl
2012
NCIS: Los Angeles (TV Series)
as
Young Woman
- Patriot Acts (2012) - Young Woman
2004
W.I.T.C.H. (TV Series)
as
Cornelia Hale
- Z Is for Zenith (2006) - Cornelia Hale (voice)
- Y Is for Yield (2006) - Cornelia Hale (voice)
- X Is for Xanadu (2006) - Cornelia Hale (voice)
- V Is for Victory (2006) - Cornelia Hale (voice)
- U Is for Undivided (2006) - Cornelia Hale (voice)
- T Is for Trauma (2006) - Cornelia Hale (voice)
- W Is for Witch (2006) - Cornelia Hale (voice)
- R Is for Relentless (2006) - Cornelia Hale (voice)
- Q Is for Quarry (2006) - Cornelia Hale (voice)
- P Is for Protectors (2006) - Cornelia Hale (voice)
- O Is for Obedience (2006) - Cornelia Hale (voice)
- S Is for Self (2006) - Cornelia Hale (voice)
- N Is for Narcissist (2006) - Cornelia Hale (voice)
- M Is for Mercy (2006) - Cornelia Hale (voice)
- J Is for Jewel (2006) - Cornelia Hale (voice)
- H Is for Hunted (2006) - Cornelia Hale (voice)
- G Is for Garbage (2006) - Cornelia Hale (voice)
- D Is for Dangerous (2006) - Cornelia Hale (voice)
- B Is for Betrayal (2006) - Cornelia Hale (voice)
- A Is for Anonymous (2006) - Cornelia Hale (voice)
- The Final Battle (2005) - Cornelia Hale (voice)
- The Stolen Heart (2005) - Cornelia Hale (voice)
- The Rebel Rescue (2005) - Cornelia Hale (voice)
- The Battle of Meridian Plains (2005) - Cornelia Hale (voice)
- Caleb's Challenge (2005) - Cornelia Hale (voice)
- Escape from Cavigor (2005) - Cornelia Hale (voice)
- The Seal of Phobos (2005) - Cornelia Hale (voice)
- The Underwater Mines (2005) - Cornelia Hale (voice)
- Walk This Way (2005) - Cornelia Hale (voice)
- The Mogriffs (2005) - Cornelia Hale (voice)
- Ghosts of Elyon (2005) - Cornelia Hale (voice)
- The Mudslugs (2005) - Cornelia Hale (voice)
- Parent's Night (2005) - Cornelia Hale (voice)
- Stop the Presses (2005) - Cornelia Hale (voice)
- The Princess Revealed (2005) - Cornelia Hale (voice)
- The Stone of Threbe (2005) - Cornelia Hale (voice)
- Framed (2005) - Cornelia Hale (voice)
- Return of the Tracker (2005) - Cornelia Hale (voice)
- Ambush at Torus Filney (2005) - Cornelia Hale (voice)
- Divide and Conquer (2005) - Cornelia Hale (voice)
- The Labyrinth (2005) - Cornelia Hale (voice)
- A Service to the Community (2005) - Cornelia Hale (voice)
- Happy Birthday, Will (2005) - Cornelia Hale (voice)
- The Key (2005) - Cornelia Hale (voice)
- It Begins (2005) - Cornelia Hale (voice)
- It Resumes (2004) - Cornelia Hale (voice)
2006
Malcolm in the Middle (TV Series)
as
Kristin Peterson
- Lois Strikes Back (2006) - Kristin Peterson
2003
That's So Raven (TV Series)
as
Crystal
- The Dating Shame (2004) - Crystal
- Smell of Victory (2003) - Crystal
2002
White Like the Moon (Short)
as
Nita
2002
Interview with the Assassin
as
Babysitter
1998
Milo
as
Young Claire Mullins
1997
You're Invited to Mary-Kate & Ashley's Christmas Party (Video short)
as
Diana
1997
George & Leo (TV Series)
as
Kid #3
- The Halloween Show (1997) - Kid #3
1996
Family Matters (TV Series)
as
Angela
- Karate Kids (1996) - Angela
1996
Matilda
as
Child in Classroom
1995
Dragon Fury
as
Little Girl
1993
The Sinbad Show (TV Series)
- My Daughter's Keeper (1993)
Self
2012
The Talk (TV Series)
as
Self / Self - 2012 Emmy Winners
- Camryn Grimes/Bryton James/Michael Graziadei/Christel Khalil (2023) - Self
- Shemar Moore/Victoria Rowell/Christel Khalil/Bryton James/Bridget Moynahan (2019) - Self
- CBS Daytime as #1 for 30 Years (2016) - Self
- Bradford Anderson/A.J. Hammer/Lawrence Zarian (2012) - Self - 2012 Emmy Winners
- Valentines Day (2012) - Self
2015
The 84th Annual Hollywood Christmas Parade (TV Movie)
as
Self
2014
The Insider (TV Series)
as
Self
- Episode dated 19 February 2014 (2014) - Self
2012
The 39th Annual Daytime Emmy Awards (TV Special)
as
Self
2011
80th Annual Hollywood Christmas Parade (TV Special)
as
Self
2011
The 38th Annual Daytime Emmy Awards (TV Special)
as
Self
2010
The 37th Annual Daytime Emmy Awards (TV Special)
as
Self
2008
39th NAACP Image Awards (TV Special)
as
Self
2007
38th NAACP Image Awards (TV Special)
as
Self
2006
37th NAACP Image Awards (TV Special)
as
Self
2003
SoapTalk (TV Series)
as
Self
- Episode dated 30 December 2005 (2005) - Self
- Episode dated 4 December 2003 (2003) - Self
2001
Movie Surfers (TV Series)
as
Christel
- The Princess Diaries (2001) - Christel
- Fantasia - Christel
Archive Footage
2020
The Young and the Restless (TV Series)
as
Lily Winters Ashby
- Episode #1.12000 (2020) - Lily Winters Ashby
References
Christel Khalil Wikipedia
(Text) CC BY-SA