Name

Chrissie Chau




Pinyin




Role

Actress




Origin

Chaozhou, Guangdong


Height

1.68 m




Years active

2005 – present








Born

22 May 1985 (age 38) Chaozhou, Guangdong (

1985-05-22

)


Movies

Journey to the West: Conqueri, Break Up 100, Beach Spike, Womb Ghosts, Lift to Hell


Similar People

Stephen Chow, Sandra Ng, Jessica Cambensy, Lawrence Cheng, Wong Jing




Profiles




Facebook




Chinese name

周秀娜 (Chau1 Sau3-na4)



Chrissie chau most beautiful chinese actresses hd
Chrissie Chau (born 22 May 1985) is a Hong Kong actress and model. Chau achieved widespread fame after the release of her portrait albums in 2009 and 2010. Her film career began after she starred in the horror film Womb Ghosts (2009); Chau has starred in 20 productions in Hong Kong, China, Taiwan and Malaysia.
Contents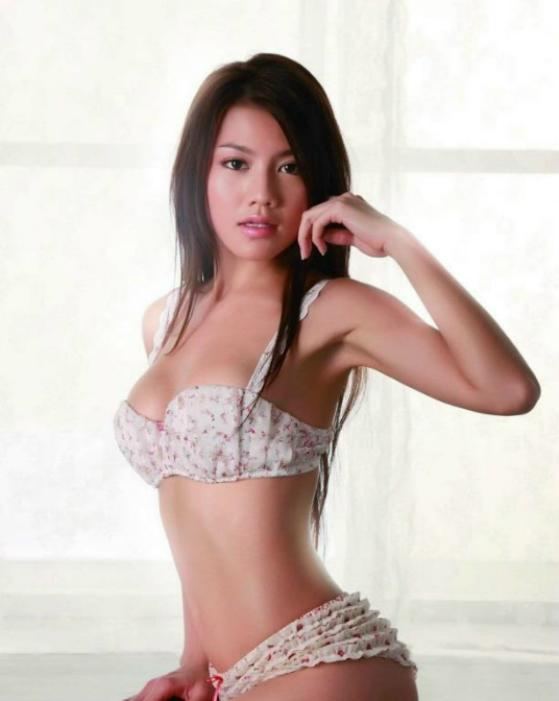 Chau won four "Most Searched Photos on Yahoo!" in 2009–2012, "Yahoo! Entertainment Spotlight Person" in 2009 and "Most Popular Actress Award" in Yahoo Asia Buzz Awards. She received "Award of Merit: Leading Actress" from The Accolade Competition in 2011 for her performance in Beach Spike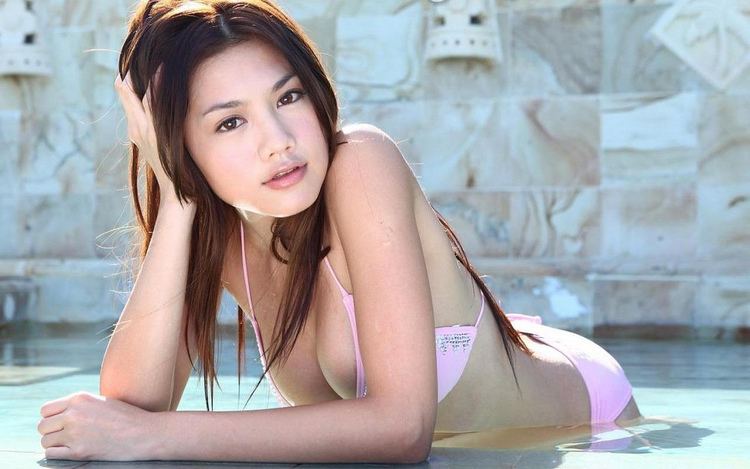 Chau first drew attention following "After 90s' Girls" in Hong Kong from the survey held by YMCA 2010. The report showed surveyed girls think that Chau has a high IQ and is optimistic and bold, whilst Chau ranked 16th in 2010 LIVAC Celebrity Roasters of Cross-Straits Media announced by HKIEd, a title for which she has received substantial media attention.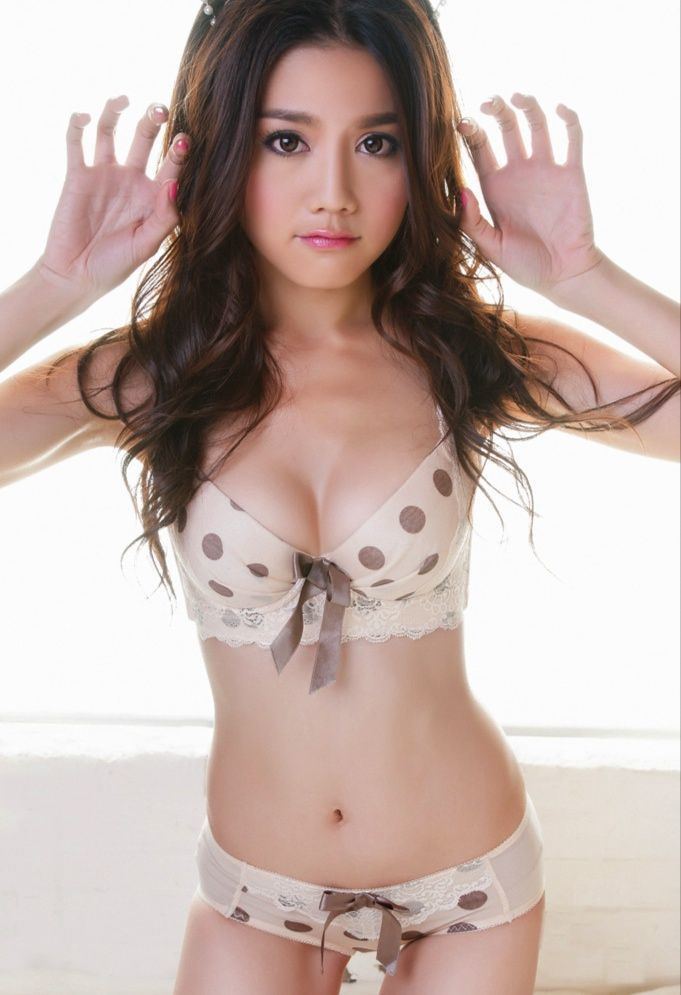 Hong kong top model actress chrissie chau autograph session in toronto
Life and career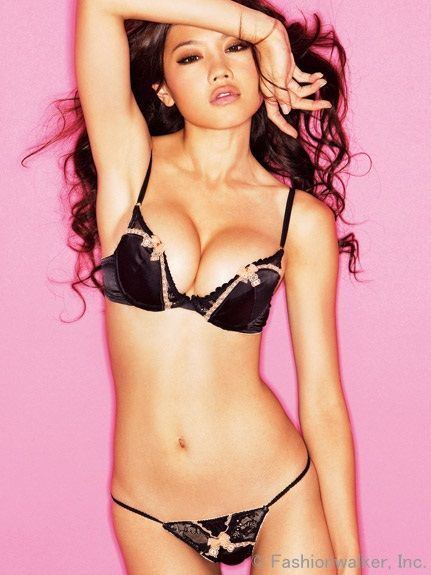 Chau emigrated from Chaozhou to Hong Kong with her family when she was 10. She states that she worked in a fast-food restaurant when she was 15, and then as a shop assistant in Causeway Bay earning HK$3,000 (about US$380) a month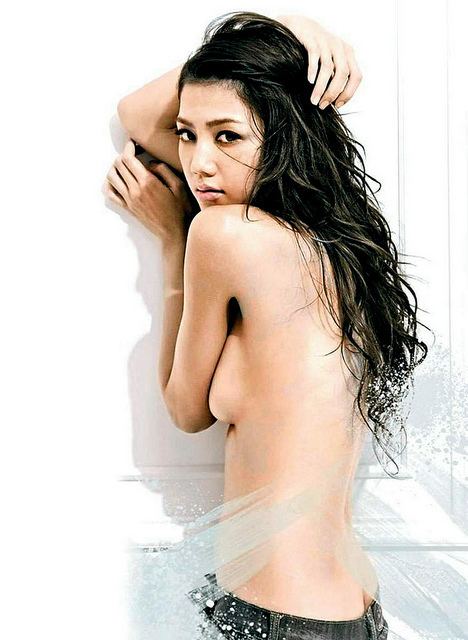 Chau is arguably Hong Kong's most famous pseudo-model, or lang mo, She began pseudo-modelling after she won the runner-up title in the 2002 Comics Festival 'Game Girl'. She rose to prominence as the poster girl for Slim Beauty slimming boutique. In a TV commercial for the boutique, Chau rips off her clothes, revealing a bikini underneath, to 'stop the traffic' while she crosses the road in the business district of Central. In 2009, she released a limited edition life-sized poster with her likeness– dressed in lingerie– printed on the cover, at HK$560 (about US$72) apiece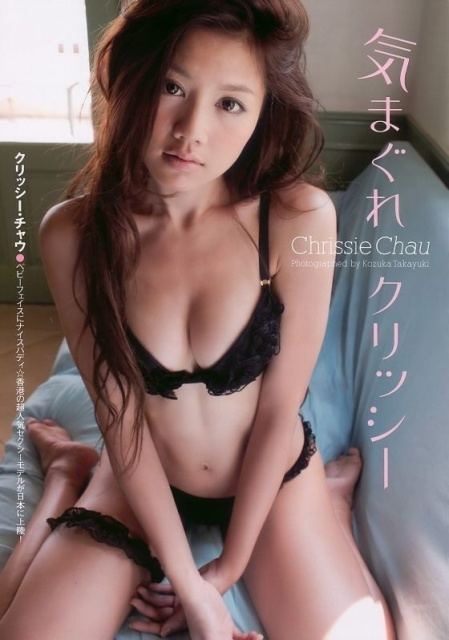 Chrissie Chau was invited as a guest for a talk show at Hong Kong University of Science and Technology in late 2009, as part of a seminar series entitled "Knowledge Unlimited", aimed at widening students' horizons. Chau was invited as a guest to the seminar to discuss "Unscrambling the Chrissie Chau Phenomenon". Chau was interviewed by Professor Li Siu-leung of Lingnan University in front of an audience of 400 students. She was asked a number of philosophical and existential questions, and was criticised for not being able to answer them; The Standard described this as "an old-fashioned ambush". The university was in turn criticised by radio host Eileen Cha for choosing Chau for a seminar series entitled Knowledge Unlimited when she is not clearly up for it.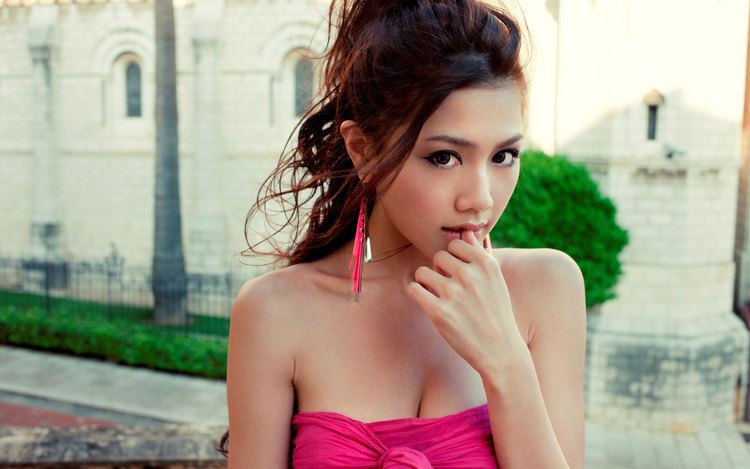 In 2010, veteran Hong Kong actor Anthony Wong openly criticised and ridiculed pseudo-models, specifically Chrissie Chau, several times, calling them brainless and "bimbos". The related controversy led to pseudo-models being banned from a book-fair.
Awards
2011 "Award of Merit: Leading Actress"; The Accolade Competition for "Beach Spike".
2013 "Best Actress", The Los Angeles Movie Awards for "Paper Moon".
2016 1st Asian New Media Film Festival Best Actress Award
Filmography
Actress
-
Atonement (post-production)
as
Lan
2021
Ink at Tai Ping (TV Series)
as
Nana
2020
Ga yau hei see 2020
as
Lei Mona
2019
The White Storm 2: Drug Lords
as
May Chan Ching Mei
2019
'P' fung bou
as
Natalie Liu Yu-Ping
2018
Hotel Soul Good
as
Mei Qi / Katy
2018
Master Z: The Ip Man Legacy
as
Nana
2018
The Leakers
as
Phang Zhen Mei
2018
Deep in the Realm of Conscience (TV Series)
as
Zheng Chunxi
2018
Concerto of the Bully
2017
The Yuppie Fantasia 3
as
BoBo
2016
House of Wolves
as
Guest appearance
2015
Bei jing shi jian
as
Zhou Xiaotong
2015
An Inspector Calls
as
Cindy Cheung / Mavis / Snow / ...
2013
My Beautiful Kingdom
as
Ruotong
2013
Mr. & Mrs. Player
as
Chi-Ling Chow
2013
Ip Man (TV Series)
as
Jenny
2013
Lift to Hell
as
Bai Jie / Dr. Ye
2013
Journey to the West
as
Killer Si
2012
Any Other Side
as
Amy / Elle (as Chrissie Chau Sau-Na)
2011
Hong Kong Ghost Stories
as
Bobo (segment "Travel")
2011
Beach Spike
as
Sharon (as Chrissie Chau Sau-Nia)
2011
The Killer Who Never Kills
as
Nana
2011
Men Suddenly in Love
as
Tina Ma
2010
Marriage with a Liar
as
Kiki
2010
Vampire Warriors
as
Max (as Chrissie Chau Sau-Na)
2010
City Under Siege
as
Youyou
2010
Chut sui fu yung
as
Devil Team - Brenda
2009
Kwan yan chut si
as
Chrissie
2009
Split Second Murders
as
Fong May Fong
2009
Ngai chai dor ching
as
Lily
2008
Chut doi seung giu
as
Slurpee (as Sau-na Chow)
2008
Storm Rider Clash of the Evils
as
Bing Ying (Cantonese) (voice)
2008
Playboy Cops
as
Lam Lon's Girlfriend
2006
Sun jaat si mui 3
as
Model Ming
References
Chrissie Chau Wikipedia
(Text) CC BY-SA