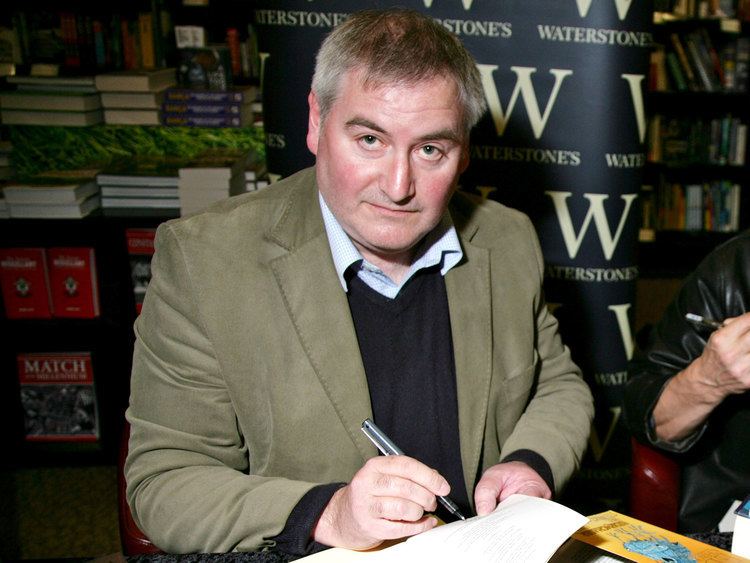 Chris Riddell was born in 1962 in Cape Town, South Africa where his father was a "liberal Anglican vicar" and was opposed to the system of apartheid. The family returned to England when Chris was one year old, where he spent the rest of his childhood with his sister and three brothers who are now living in South Africa, Brighton, England, and Egypt. Chris displayed artistic talent from an early age, and was encouraged in this by his mother. (She gave him paper and pen to keep quiet during father's sermons.) As a child, he admired the work of John Tenniel, the first illustrator of Alice in Wonderland, and W. Heath Robinson. At Brighton Polytechnic he studied illustration; one teacher was Raymond Briggs, an earlier winner of two Greenaway Medals. In 2002 he named as influences Tenniel and E. H. Shepard, the first illustrator of The Wind in the Willows and Winnie the Pooh.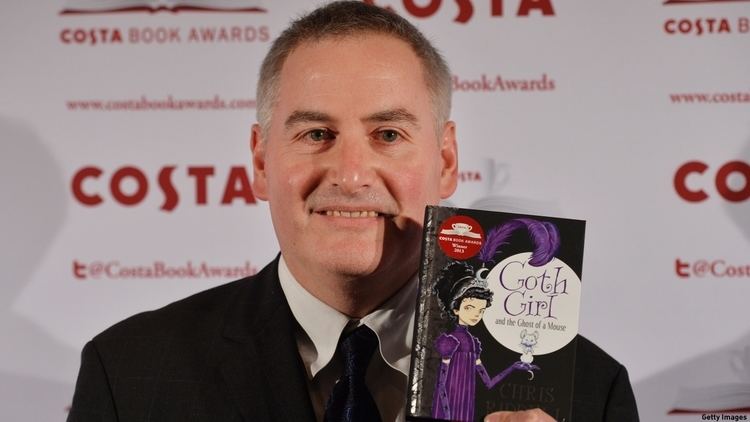 Riddell worked as an illustrator at The Economist news magazine beginning in the 1980s and at The Observer newspaper from 1995.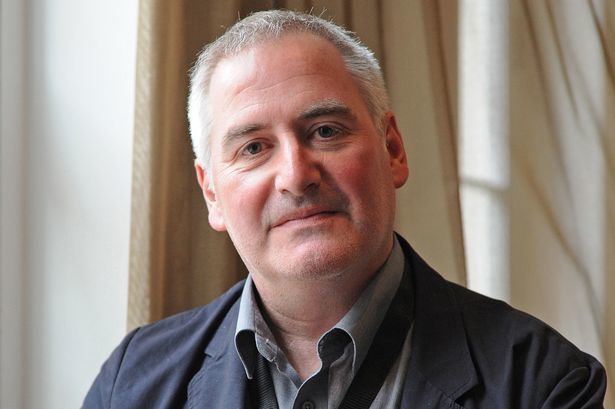 As of 2002, Riddell and his wife Joanne Burroughes, an illustrator and print-maker, lived in Brighton with three children.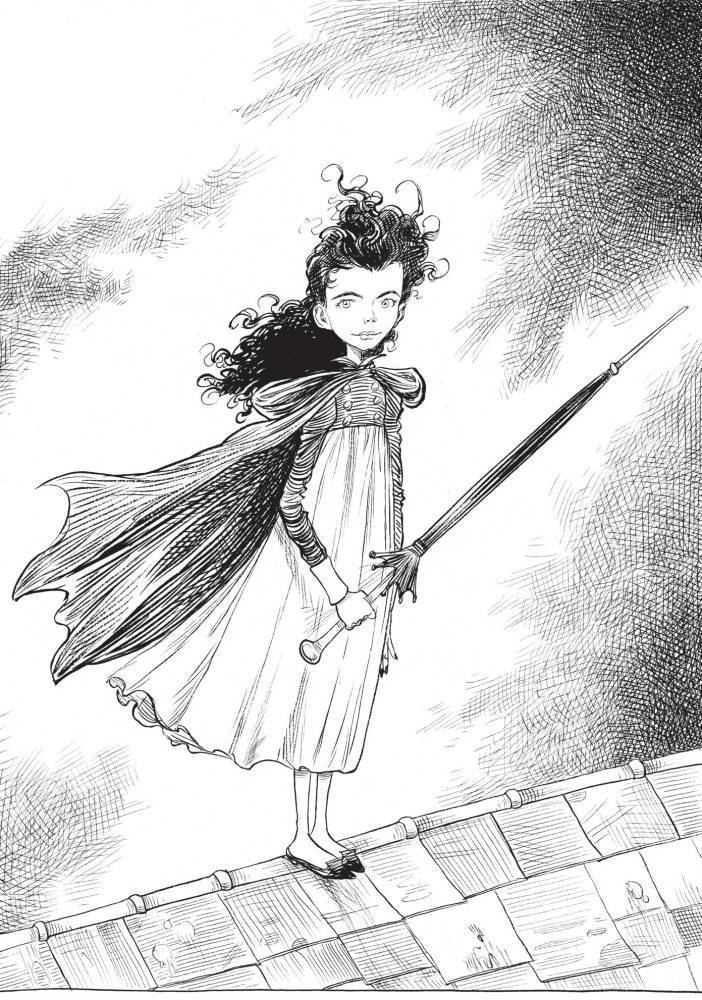 His brother Rick Riddell, a secondary teacher in the Alice Smith School, died in February 2012.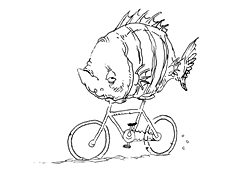 Some of Riddell's most notable work is The Edge Chronicles (from 1998), a children's book series co-written with Paul Stewart and illustrated by Riddell alone. Set in the fictional world known as "The Edge", the books have been praised for Chris's beautifully detailed line drawings and the unique nature of their collaborative writing process.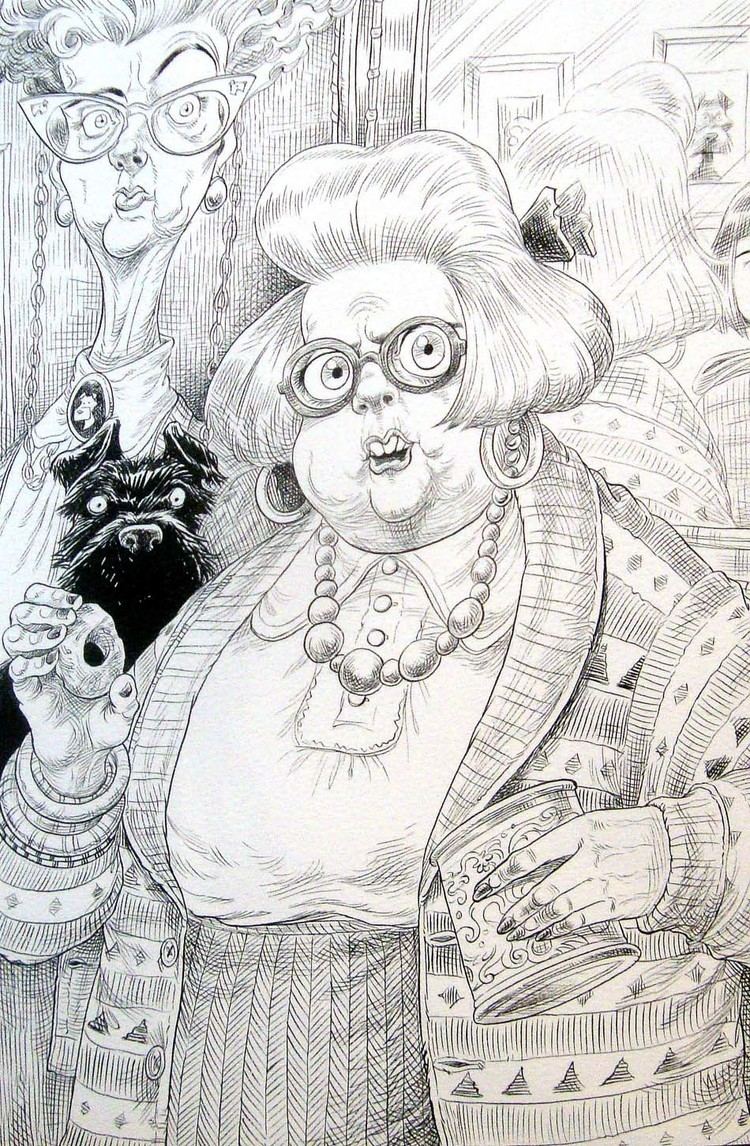 For his illustrations, Riddell was a commended runner-up for the 1994 Greenaway Medal (Something Else by Kathryn Cave) and highly commended for 1999 (Castle Diary by Richard Platt). He won the 2001 Medal for illustrating Pirate Diary: The Journal of Jake Carpenter by Platt. The press release called Pirate Diary the first "information book" to win the Medal since 1975 and "a fictionalised account". "[W]hen he spoke with author Richard Platt the harsh necessities of historical accuracy came into play. 'Everything I got excited about got shot down. No parrots, eye-patches or wooden legs. Thank god there were weapons and amputations!'" (quoting Riddell). (After Castle Diary and Pirate Diary, Platt continued the Diary series with illustrator David Parkins.)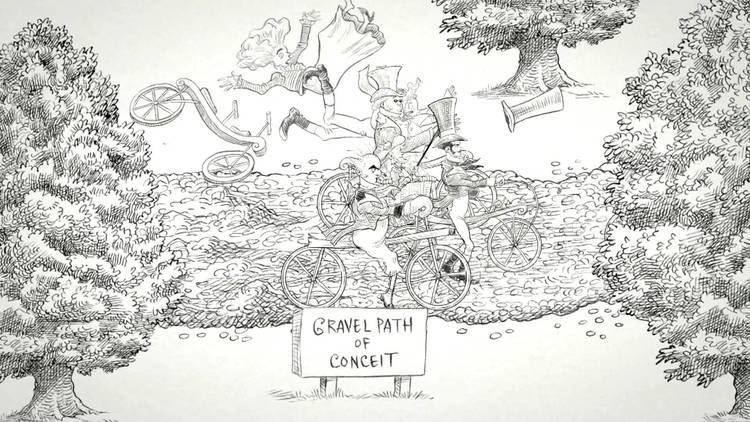 Three years later, Riddell won the Greenaway again (no one has won three) for his work on Jonathan Swift's "Gulliver" (Walker, 2004), retold by Martin Jenkins from the 1726 classic Gulliver's Travels. The panel chair commented, "Gulliver is a tour de force. Chris Riddell has given us 144 pages of fantastic, faultless illustrations, which constantly extend the power of the text. Our winning title also proves that today's picture books are not just for the youngest age-groups, but are [also] an important source of pleasure and learning for readers of all ages." (The 2001 and 2004 panels recommended Pirate Diary and Gulliver for readers age 8+ and 10+, while their recommendations for thirteen other shortlisted books ranged from 2+ to 7+.)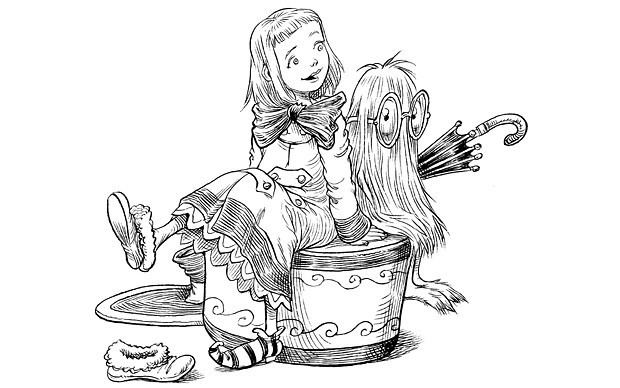 Other books illustrated by Chris Riddell include Fergus Crane, Corby Flood, and Hugo Pepper, all set in the same world. These books were also co-written with Paul Stewart. Stewart and Riddell also collaborated with him on Muddle Earth and the Barnaby Grimes series. Most recently, Riddell has both written and illustrated the Ottoline series, written while he was on holiday visiting his brother in Malaysia. The first book, Ottoline and the Yellow Cat (2007), won the final Smarties Prize in age category 6–8 years (the Smarties were discontinued in 2008). It has been followed by Ottoline Goes to School and Ottoline at Sea.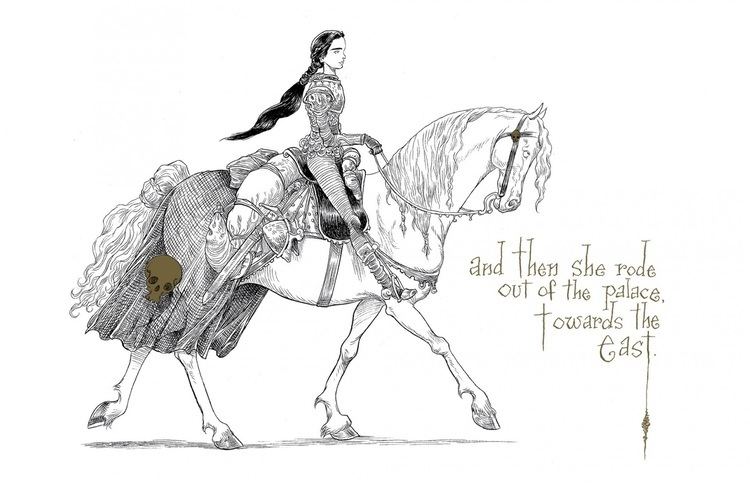 Beside writing and illustrating books, Riddell is an acclaimed political cartoonist for the Observer newspaper in London, where his caricatures of politicians from John Major to Gordon Brown, Bill Clinton to George W. Bush, have earned him a reputation as a fine draughtsman and acute commentator on the political scene. Before working at the Observer, Chris spent time working at the Economist as an illustrator and occasional cover artist.
Chris Riddell is the cover artist for the Literary Review magazine formerly edited by Auberon Waugh, a role he took over from the late Willie Rushton. Chris's serial gag cartoon for this magazine, called "Illustration to Unwritten Books", was published in book form as The Da Vinci Cod and Other Illustrations to Unwritten Books.
Riddell has collaborated with Paul Stewart on dozens of books, including the Edge series. He has also illustrated several books written by each of four other authors.
written by other authors
Some of these Awards and related honours may have recognised the writers of books Riddell illustrated. The two Greenaway Medals, two commendations, and three shortlists recognised Riddell as illustrator.
Awards
1997 Something Else, written by Kathryn Cave, won the UNESCO Prize for Children's and Young People's Literature in the Service of Tolerance
2001 Pirate Diary, written by Richard Platt, won the Kate Greenaway Medal
2003 Pirate Diary won the Blue Peter Book Award, Best Book with Facts
2004 Jonathan Swift's "Gulliver", adapted by Martin Jenkins from the 1726 classic, won the Greenaway Medal
2004 Fergus Crane, written by Paul Stewart, Nestlé Smarties Book Prize (ages 6–8) and the Smarties Prize "4Children Special Award"
2007 Ottoline and the Yellow Cat, written and illustrated by Riddell, won the Nestlé Smarties Book Prize (ages 6–8)
2008 Ottoline and the Yellow Cat won a Red House Children's Book Award
2013 Goth Girl and the Ghost of a Mouse won the Costa Book Awards (Children's category).
Runners-up, etc.
1994 Something Else by Cave was commended for the Greenaway Medal
1999 Castle Diary by Platt was highly commended for the Greenaway Medal
2002 Pirate Diary by Platt was Smarties silver runner-up (ages 6–8)
2005 Corby Flood by Stewart was Smarties bronze runner-up (ages 6–8)
2006 Hugo Pepper by Stewart was Smarties silver runner-up (ages 6–8)
2006 The Emperor of Absurdia, written and illustrated by Riddell, was Smarties silver runner-up (ages 0–5)
2007 The Emperor of Absurdia made the Greenaway shortlist
2008 Ottoline and the Yellow Cat, written and illustrated by Riddell, made the Greenaway shortlist
2008 Wendel's Workshop, written and illustrated by Riddell, made the Booktrust Early Years Award shortlist
2010 The Graveyard Book, written by Neil Gaiman, made the Greenaway shortlist in its Children's Edition illustrated by Riddell (Gaiman won the companion Carnegie Medal)