Years active

1977-present







Born

May 3, 1948 (age 67) (

1948-05-03

)

Children

Elizabeth Mulkey, Amelia Mulkey

Movies and TV shows




Similar People

Karen Landry, Michael Chernus, Corey Johnson, David Warshofsky, Yul Vazquez




Education

University of Minnesota
Director bob king and star chris mulkey of feature film 818
Chris Mulkey (born May 3, 1948) is an American film and television actor.
Contents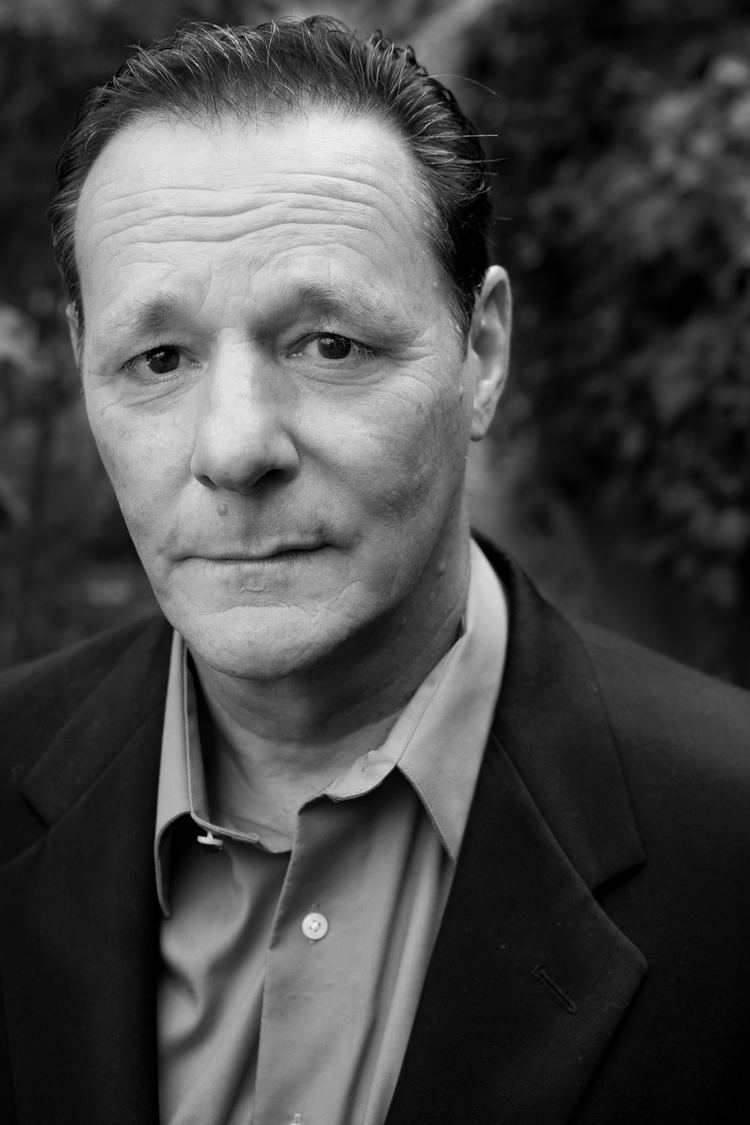 Actor chris mulkey in studio
Career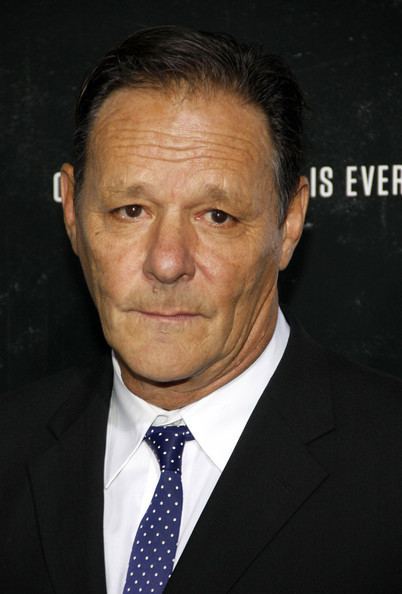 Mulkey played the supporting role of husband to Annie Potts's character in Any Day Now from 1998-2002. He has also appeared in Captain Phillips, Patti Rocks, Against the Wall, Cloverfield, the NBC TV movie Knight Rider, and 24. He appeared on Boardwalk Empire, Friday Night Lights, Boomtown and Justified, and has acted since the mid-1970s, such as Baretta and Twin Peaks.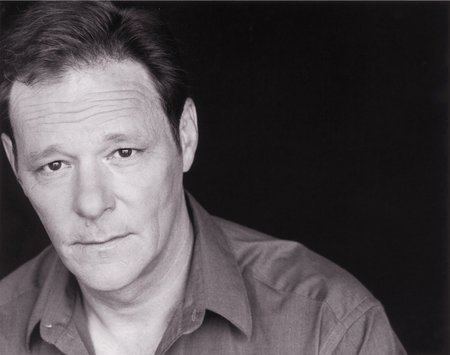 He played the main character in the controversial music video to Supertramp's 1985 song "Brother Where You Bound". He appeared in the Wing Commander franchise as Jacob "Hawk" Manley. He costarred with John Jenkins and Karen Landry in the 1988 indie film Patti Rocks. He appeared in the science fiction action film The Hidden, and the 1989 sci-fi cop film K-9000. He has appeared in more recent films as The Purge, Slow Burn, Sanitarium and The Identical. In 2014, he had a cameo role in Whiplash. He has a southern blues band Chris Mulkey and the Seekers.
Personal life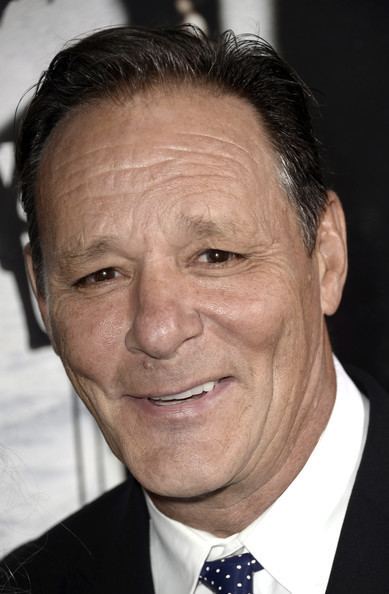 Mulkey was born in Viroqua, Wisconsin and was married to actress Karen Landry until her death in 2015.
Filmography
Actor
-
Great Famine: Ottoman's Compassion and Mercy (pre-production)
as
Abraham
-
Another Life (filming)
as
Bill
-
Buffalo Daze (filming)
as
Warden Frank Conley
-
Feeling Randy (post-production)
as
The Teacher
-
Last Dollar (post-production)
as
Roy Holt
-
Rockbottom (post-production)
as
The Hand
-
The Method (post-production)
as
Chris Valente
-
Fallen Cards (completed)
as
Jonathan Archer
-
Slingshot (Short) (completed)
as
Will
-
The Empty Chair (Short) (completed)
as
Zack Semander
-
The Redeemer (completed)
as
Butch Nelson
2023
The Power (TV Series)
as
Mr. Montgomery
- A Better Future Is in Your Hands (2023) - Mr. Montgomery
2023
Deadland
as
Charlie Hobbs
2022
Mosquito
as
Sheriff Linton Jones
2021
The Hand That Feeds
as
Deputy Director Hank Mullen
2021
Mr. Corman (TV Series)
as
Frank
- Funeral (2021) - Frank (voice)
2021
Edith! (Podcast Series)
as
Louis Seibold
- Men Like Myself (2021) - Louis Seibold
2021
The Humming of the Beast (Short)
as
Tim
2021
Kaljave gume (TV Mini Series)
as
Robert
- Holivud (2021) - Robert (as Kris Malki)
- Fisermen (2021) - Robert (as Kris Malki)
- Gost (2021) - Robert (as Kris Malki)
- Djurdjevdan (2021) - Robert (as Kris Malki)
- Privatni detektiv (2021) - Robert (as Kris Malki)
- Tamo daleko (2021) - Robert (as Kris Malki)
- Dve udovice (2021) - Robert
- Skijanje (2021) - Robert (as Kris Malki)
- Dan zahvalnosti (2021) - Robert (as Kris Malki)
- Udovica (2021) - Robert (as Kris Malki)
2020
A Safe Guide to Dying (Short)
as
Linus
2020
Shepherds (TV Series)
as
Haylett Shepherds
- Dance Boogie Wonderland (2020) - Haylett Shepherds
2020
Killing Eleanor
as
Edward Grillo
2020
How to Deter a Robber
as
Andy Reynolds
2020
Emerald Run
as
Alfio Sarda
2020
Rogue Warfare: Death of a Nation
as
Commander Brisco
2019
Castle Rock (TV Series)
as
Clay
- Clean (2019) - Clay
- Caveat Emptor (2019) - Clay
- Dirty (2019) - Clay
- The Word (2019) - Clay
- The Mother (2019) - Clay
2019
Rogue Warfare: The Hunt
as
Commander Brisco
2019
Rogue Warfare
as
Commander Brisco
2019
The Edge of Sleep (TV Series)
as
Doctor Gordon
- The Elephant (2019) - Doctor Gordon
2019
Briarpatch (TV Series)
as
Calvin Strucker
- First Time in Saint Disgrace (2019) - Calvin Strucker
2019
Animal Kingdom (TV Series)
as
Jed
- Ghosts (2019) - Jed
- SHTF (2019) - Jed
2019
The World Without You
as
David
2019
Above Suspicion
as
Todd Eason
2019
Roads, Trees and Honey Bees
as
Mark Anderson
2019
Night Moves: Strands Align (Music Video)
as
The Salesman
2018
The Clinic
as
Dr. Ballard
2018
Hawaii Five-0 (TV Series)
as
Pettifer
- Pua a'e la ka uwahi o ka moe (2018) - Pettifer
2018
On the Basis of Sex
as
Charles Moritz
2018
The Standoff at Sparrow Creek
as
Ford
2018
Disillusioned (TV Movie)
as
Vincent
2018
Make Love Great Again
as
Agent Riley
2018
Liberty Crossing (TV Series)
as
Terry Szymanski
- Connecting the Dots (2018) - Terry Szymanski
- Family Day (2018) - Terry Szymanski
- Structured Analytic Technique (2018) - Terry Szymanski
- Weekend Warriors (2018) - Terry Szymanski
- DTF (2018) - Terry Szymanski
- Comfort Zones (2018) - Terry Szymanski
- Holiday Party (2018) - Terry Szymanski
2018
Lucifer (TV Series)
as
Gil
- City of Angels? (2018) - Gil
2017
It Happened Again Last Night (Short)
as
William
2017
Dead on Arrival
as
Hans Dunkel
2017
Better Call Saul (TV Series)
as
Billy Gatwood
- Fall (2017) - Billy Gatwood
2017
Chicago Justice (TV Series)
as
Mr. Nichols
- Friendly Fire (2017) - Mr. Nichols
2017
Quality Problems
as
Clyde
2016
Dr. Del (TV Movie)
as
Charley
2016
Timeless (TV Series)
as
Frank Hamer
- Last Ride of Bonnie & Clyde (2016) - Frank Hamer
2016
Wolves at the Door
as
John
2016
Message from the King
as
Leary
2016
Rush Hour (TV Series)
as
Elliot Vaughn
- Prisoner of Love (2016) - Elliot Vaughn
2016
Killer Waves
as
Micky Barrels
2016
Car Dogs
as
Malcolm Chamberlain
2016
Agent Carter (TV Series)
as
Uncle Bud
- Smoke & Mirrors (2016) - Uncle Bud
2016
CSI: Cyber (TV Series)
as
Mayor Cavanaugh
- Going Viral (2016) - Mayor Cavanaugh
2015
Impastor (TV Series)
as
Roger Kerry
- Honor Thy Boyfriend's Father and Mother (2015) - Roger Kerry
2015
The Spoils Before Dying (TV Mini Series)
as
Ed Nestly
- The Biscuit Eaters (2015) - Ed Nestly
- The Trip Trap (2015) - Ed Nestly
- Fear Steps In (2015) - Ed Nestly
2015
The Best Driver in the County (Short)
as
Joe
2015
Battle Creek (TV Series)
as
Henry Briggs
- Mama's Boy (2015) - Henry Briggs
2015
Scandal (TV Series)
as
Chief Conners
- The Lawn Chair (2015) - Chief Conners
2014
Scorpion (TV Series)
as
Ronny
- Shorthanded (2014) - Ronny
2014
Legends (TV Series)
as
Adviser to the President
- Betrayal (2014) - Adviser to the President
2014
Halt and Catch Fire (TV Series)
as
Gary
- Adventure (2014) - Gary
2014
Last Weekend
as
Malcolm Green
2014
Grimm (TV Series)
as
Bart
- Blond Ambition (2014) - Bart
- Revelation (2014) - Bart
- The Wild Hunt (2014) - Bart
2014
The Identical
as
William Hemsley (Older)
2013
Captain Phillips
as
John Cronan
2013
The Levenger Tapes
as
Stackman
2013
The Purge
as
Mr. Halverson
2013
Decoding Annie Parker
as
Ralph Parker
2013
Sanitarium
as
Father (segment "Monsters are Real")
2013
The Mentalist (TV Series)
as
Tom Crayhew
- The Red Barn (2013) - Tom Crayhew
2012
Franklin & Bash (TV Series)
as
Captain N. Goepp
- Summer Girls (2012) - Captain N. Goepp
2012
Femme Fatales (TV Series)
as
Bendix Darby
- Trophy Wife (2012) - Bendix Darby
2012
Knife Fight
as
Roger Fillmore
2012
The Pony Man (Short)
as
Skip
2011
Blue Highway (Short)
as
Tom
2011
Texas Toast (Short)
as
Henry
2011
Collapse
as
Robert Morgan
2010
Boardwalk Empire (TV Series)
as
Boss Frank Hague
- What Does the Bee Do? (2011) - Boss Frank Hague
- A Return to Normalcy (2010) - Boss Frank Hague
- Family Limitation (2010) - Boss Frank Hague
- Anastasia (2010) - Boss Frank Hague
2010
Vampire Mob (TV Series)
as
Marty Five
- Full Nest Syndrome, Plus One (2011) - Marty Five
- Castle on the Left (2010) - Marty Five
2011
Finding Hope (Short)
as
Rev. Dobbins
2003
CSI: Crime Scene Investigation (TV Series)
as
Maurice Gallows / Mr. Young
- Tell-Tale Hearts (2011) - Maurice Gallows
- Feeling the Heat (2003) - Mr. Young
2011
Against the Wall (TV Series)
as
Carl Scott
- We Have a Cop in Trouble (2011) - Carl Scott
- A Good Cop (2011) - Carl Scott
2011
The Glades (TV Series)
as
Frank Morgan
- Lost and Found (2011) - Frank Morgan
2011
Bad Actress
as
Bernie Pillage
2011
Justified (TV Series)
as
Walt McCready
- The Life Inside (2011) - Walt McCready
- The Moonshine War (2011) - Walt McCready
2010
Bare Knuckles
as
Al the Boxing Trainer
2010
Castle (TV Series)
as
Wilbur Pittorino
- Last Call (2010) - Wilbur Pittorino
2010
Outlaw (TV Series)
as
Detective Hank Darby
- In Re: Tracy Vidalin (2010) - Detective Hank Darby
2010
Flowers for Norma (Short)
as
Flower Vendor
2007
Saving Grace (TV Series)
as
Doug Norman / Colliar Sims
- I'm Gonna Need a Big Night Light (2010) - Doug Norman
- Loose Men in Tight Jeans (2010) - Doug Norman
- So Help You God (2010) - Doug Norman
- Hear the Birds? (2010) - Doug Norman
- So What's the Purpose of a Platypus? (2009) - Doug Norman
- But There's Clay (2009) - Doug Norman
- It's a Fierce, White-Hot, Mighty Love (2008) - Doug Norman
- A Language of Angels (2007) - Doug Norman
- Keep Your Damn Wings Off My Nephew (2007) - Doug Norman
- Pilot (2007) - Colliar Sims
2010
Human Target (TV Series)
as
Detective Al Jenkins
- Run (2010) - Detective Al Jenkins
2009
Breathe (Short)
as
Lt. Bossville Jones
2009
Law & Order (TV Series)
as
Judge Robert Maxen
- Just a Girl in the World (2009) - Judge Robert Maxen
2009
Solly's Wisdom (TV Series)
as
Willis
- Kindergarden Dominatrix (2009) - Willis
2009
In Plain Sight (TV Series)
as
Karl Hogeland
- Duplicate Bridge (2009) - Karl Hogeland
2009
24 (TV Series)
as
Doug Knowles
- Day 7: 12:00 a.m.-1:00 a.m. (2009) - Doug Knowles
- Day 7: 10:00 p.m.-11:00 p.m. (2009) - Doug Knowles
2009
The Perfect Game
as
Lucky Haskins
2009
The Sacrifice (Short)
as
Rev. Dobbins
2008
CSI: NY (TV Series)
as
Bernie Benton
- The Triangle (2008) - Bernie Benton
2008
NCIS (TV Series)
as
Captain Richard Owens
- Agent Afloat (2008) - Captain Richard Owens
2008
Dead*Line (Short)
as
Hollis
2008
Mr. Vinegar and the Curse (Short)
as
Irate Man
2008
Shark (TV Series)
as
Sheriff Griffin
- Wayne's World 3: Killer Shark (2008) - Sheriff Griffin
2008
A Teacher's Crime (TV Movie)
as
Bill Rander
2008
Criminal Minds (TV Series)
as
Sheriff Britt Hallum
- Elephant's Memory (2008) - Sheriff Britt Hallum
2008
Older Than America
as
Paul Gunderson
2008
Knight Rider (TV Series)
as
Sheriff Ramsey
- Knight Rider (2008) - Sheriff Ramsey
2008
Cloverfield
as
Lt. Col. Graff
2007
Luck of the Draw (Short)
as
Charles
2007
Universal Groove
as
The Agent
2007
Friday Night Lights (TV Series)
as
Coach Bill McGregor
- Backfire (2007) - Coach Bill McGregor
- Are You Ready for Friday Night? (2007) - Coach Bill McGregor
- Bad Ideas (2007) - Coach Bill McGregor
- Last Days of Summer (2007) - Coach Bill McGregor
2007
Dragon Wars: D-War
as
Agent Frank Pinsky
2007
Smith (TV Series)
as
Donny
- Four (2007) - Donny
2007
Cold Case (TV Series)
as
Pat Hall
- Shuffle, Ball Change (2007) - Pat Hall
2007
Nanking
as
Mills McCallum
2006
Sleeper Cell (TV Series)
as
Bob / Bob - Interrogator
- Torture (2006) - Bob
- Al-Baqara (2006) - Bob - Interrogator
2006
One Night with You
as
Detective Brown
2006
Unknown
as
Detective James Curtis
2006
The Curiosity of Chance
as
Sir
2006
Little Chenier
as
Sheriff Kline Lebauve
2006
Lost (TV Series)
as
Mike
- Further Instructions (2006) - Mike
2006
Broken Trail (TV Mini Series)
as
Big Ears
- Part Two (2006) - Big Ears
- Part One (2006) - Big Ears
2006
Love and Debate
as
Austin
2005
North Country
as
Earl Slangley
2004
Mysterious Skin
as
Mr. Lackey
2004
Touching Evil (TV Series)
as
Martin Akins
- Love Lies Bleeding (2004) - Martin Akins
2003
JAG (TV Series)
as
Maj. Phelps
- The Boast (2003) - Maj. Phelps
2003
The Commission
as
Witness (scenes deleted)
2003
CSI: Miami (TV Series)
as
Leonard Murphy
- Forced Entry (2003) - Leonard Murphy
2002
Boomtown (TV Series)
as
Kevin Van Horn
- Reelin' in the Years (2002) - Kevin Van Horn
2002
American Girl
as
John Grubb
1998
Any Day Now (TV Series)
as
Colliar Sims
- Just the Beginning: Part 1 (2002) - Colliar Sims
- Just the Beginning: Part 2 (2002) - Colliar Sims
- Let the Games Begin (2002) - Colliar Sims
- Boys Will Be Boys (2002) - Colliar Sims
- Truth Hurts (2002) - Colliar Sims
- Call Him Macaroni (2002) - Colliar Sims
- In Too Deep (2002) - Colliar Sims
- The Real Thing (2002) - Colliar Sims
- It's Not Karma, It's Life (2001) - Colliar Sims
- Still My Little Soldier (2001) - Colliar Sims
- Stay of Execution (2001) - Colliar Sims
- Rebel with a Cause (2001) - Colliar Sims
- Blinded by the White (2001) - Colliar Sims
- This Is Not Foreplay, This Is War (2001) - Colliar Sims
- The Contest (2001) - Colliar Sims
- Peace of Mind (2001) - Colliar Sims
- No Place in This World (2001) - Colliar Sims
- One Hour of Drama (2001) - Colliar Sims
- Everyone Deserves to Be Loved (2001) - Colliar Sims
- No More Forever (2001) - Colliar Sims
- Don't Forget to Take Out Your Teeth (2001) - Colliar Sims
- It's Not Just a Word: Part 2 (2001) - Colliar Sims
- It's Not Just a Word: Part 1 (2001) - Colliar Sims
- What If? (2001) - Colliar Sims
- Don't Tell Me It's Not About Frankie (2001) - Colliar Sims
- Tick, Tick, Tick (2001) - Colliar Sims
- 10 Days? Are You Crazy? (2001) - Colliar Sims
- Life Isn't Fair (2001) - Colliar Sims
- Five Golden Rings (2000) - Colliar Sims
- Where's the Justice in That? (2000) - Colliar Sims
- Lighten Up, Rene (2000) - Colliar Sims
- It's a Mother-Daughter Thing (2000) - Colliar Sims
- The Outsiders (2000) - Colliar Sims
- There Are No Rules (2000) - Colliar Sims
- Love Is Love (2000) - Colliar Sims
- Life (2000) - Colliar Sims
- Nothing Personal (2000) - Colliar Sims
- Three Lucky Ladies on the Line (2000) - Colliar Sims
- The Dust of Life (2000) - Colliar Sims
- Three Hours a Week (2000) - Colliar Sims
- It's a Good Thing I'm Not Black (2000) - Colliar Sims
- Nope (2000) - Colliar Sims
- Who Abandoned Who? (2000) - Colliar Sims
- The Toolshed Behind the Church (2000) - Colliar Sims
- You Think I Am Lying to You? (2000) - Colliar Sims
- Pay Your Dues (2000) - Colliar Sims
- Hey, Ugly! (2000) - Colliar Sims
- From This Day On (2000) - Colliar Sims
- Homegirl (2000) - Colliar Sims
- A Parent's Job (1999) - Colliar Sims
- Eyes Wide Open (1999) - Colliar Sims
- Say Something (1999) - Colliar Sims
- That's Our Son, Bobby (1999) - Colliar Sims
- Elephants in the Room (1999) - Colliar Sims
- It's Not About the Butter: Part 2 (1999) - Colliar Sims
- It's Not About the Butter: Part 1 (1999) - Colliar Sims
- Family Is Family (1999) - Colliar Sims
- It's Not You, It's Me (1999) - Colliar Sims
- So This Is Intimacy? (1999) - Colliar Sims
- Heads or Tails (1999) - Colliar Sims
- Don't Say Anything (1999) - Colliar Sims
- It's a Man's World (1999) - Colliar Sims
- You Really Believe in That Stuff? (1999) - Colliar Sims
- You Promise? I Promise (1999) - Colliar Sims
- It's About the Heart (1999) - Colliar Sims
- Music from My Life (1999) - Colliar Sims
- I'm Not Emotional (1999) - Colliar Sims
- Chapter One (1999) - Colliar Sims
- I Wish You Could Understand (1999) - Colliar Sims
- Trust Me (1999) - Colliar Sims
- It's Your Problem, Not Mine (1999) - Colliar Sims
- Blue (1999) - Colliar Sims
- Quit Bein' Such a Scaredy Cat (1998) - Colliar Sims
- I Feel Awful (1998) - Colliar Sims
- Salamanders (1998) - Colliar Sims
- It's Who You Sleep With (1998) - Colliar Sims
- Call Him Johnny (1998) - Colliar Sims
- You Shoulda Seen My Daddy (1998) - Colliar Sims
- Courage- It Means Heart (1998) - Colliar Sims
- Please Don't Tell My Mother (1998) - Colliar Sims
- No Comment (1998) - Colliar Sims
- Making Music with the Wrong Man (1998) - Colliar Sims
- It's Called Depression (1998) - Colliar Sims
- Eve of Destruction (1998) - Colliar Sims
- Huh? (1998) - Colliar Sims
- Unfinished Symphony (1998) - Colliar Sims
2000
Slow Burn (Video)
as
Jacob McTeague
2000
Things Left Unsaid (Short)
1999
Batman Beyond (TV Series)
as
Shriek / Walter Shreeve
- Where's Terry? (2000) - Shriek (voice)
- Babel (2000) - Shriek (voice)
- Shriek (1999) - Walter Shreeve / Shriek (voice)
1999
Jimmy Zip
as
Rick Conesco
1999
Requiem for Murder
as
Richard Poe
1998
The Last Tzaddik (Short)
as
Dad
1998
The Outer Limits (TV Series)
as
Mike
- Black Box (1998) - Mike
1998
The Cowboy and the Movie Star (TV Movie)
as
Sheriff (uncredited)
1998
Michael Hayes (TV Series)
as
Becker
- Imagine: Part 2 (1998) - Becker
- Imagine: Part 1 (1998) - Becker
1998
Touched by an Angel (TV Series)
as
Erskine Hughes
- Doodlebugs (1998) - Erskine Hughes
1997
Walker, Texas Ranger (TV Series)
as
Foreman Cox
- A Woman's Place (1997) - Foreman Cox
1997
Wing Commander: Prophecy (Video Game)
as
Col. Jacob 'Hawk' Manley
1997
Sub Down (TV Movie)
as
Commander Kirsch
1997
Behind Enemy Lines
as
Jones
1997
Weapons of Mass Distraction (TV Movie)
as
Jerry Pascoe
1997
Leaving L.A. (TV Series)
- Give Them Names (1997)
1996
Full Moon Rising
as
Dirk Jaspers
1996
Amanda
as
Caleb Farnsworth
1996
Broken Arrow
as
Major Hunt
1996
Bad Business
as
Vic Bolsa
1995
Wing Commander IV: The Price of Freedom (Video Game)
as
Col. Jacob 'Hawk' Manley
1995
Dead Cold (Video)
as
Eric
1995
Naomi & Wynonna: Love Can Build a Bridge (TV Movie)(uncredited)
1995
Blossom (TV Series)
as
Dan
- It Happened One Night (1995) - Dan
1995
Texas Justice (TV Movie)
as
Lanny Shelton
1990
Murder, She Wrote (TV Series)
as
Al Wallace / Joey Freeman
- Murder by Twos (1994) - Al Wallace
- Always a Thief (1990) - Joey Freeman
1994
Grace Under Fire (TV Series)
as
Kurt Ross
- Pitch and Woo (1994) - Kurt Ross
1994
Nowhere to Hide (TV Movie)
as
Jonathan Blake
1993
Bakersfield P.D. (TV Series)
as
Denny Boyer
- Last One Into the Water (1994) - Denny Boyer
- The Psychic and the C-Cup (1994) - Denny Boyer
- There Goes the Neighborhood (1994) - Denny Boyer
- Arms and the Men (1994) - Denny Boyer
- Lucky 13 (1993) - Denny Boyer
- A Bullet for Stiles (1993) - Denny Boyer
- The President's Coming (1993) - Denny Boyer
- The Gift (1993) - Denny Boyer
- Cable Does Not Pay (1993) - Denny Boyer
- Bakersfield Madam (1993) - Denny Boyer
- The Ex-Partner (1993) - Denny Boyer
- The Bust (1993) - Denny Boyer
- The Poker Game (1993) - Denny Boyer
- The Snake Charmer (1993) - Denny Boyer
- Unsolved Mysteries of Love (1993) - Denny Boyer
- The Imposter (1993) - Denny Boyer
- Pilot (1993) - Denny Boyer
1993
Ghost in the Machine
as
Bram
1993
Bound and Gagged: A Love Story
as
Steve
1993
The Switch (TV Movie)
as
Bill
1992
Deadbolt (TV Movie)
as
Jordan
1992
Arresting Behavior (TV Series)
as
Officer Pete Walsh
- Family Values (1992) - Officer Pete Walsh
- Labor Day (1992) - Officer Pete Walsh
- Oaxitajaca (1992) - Officer Pete Walsh
- Homemakers and Hookers (1992) - Officer Pete Walsh
- Pilot (1992) - Officer Pete Walsh
1992
Gas Food Lodging
as
Raymond
1992
Drug Wars: The Cocaine Cartel (TV Mini Series)
as
Charlie White
- Part II (1992) - Charlie White
- Part I (1992) - Charlie White
1992
Civil Wars (TV Series)
as
Richard Foley
- Honi Soit Qui Mal Y Pense (1992) - Richard Foley
1991
Write to Kill (Video)
as
Jamie Sanford
1991
Runaway Father (TV Movie)
as
Richard
1991
Ambition
as
Man in Bookstore
1991
Thirtysomething (TV Series)
as
George
- The Difference Between Men and Women (1991) - George
1990
Twin Peaks (TV Series)
as
Hank Jennings
- The Condemned Woman (1991) - Hank Jennings
- Checkmate (1991) - Hank Jennings
- Masked Ball (1990) - Hank Jennings
- Dispute Between Brothers (1990) - Hank Jennings
- Drive with a Dead Girl (1990) - Hank Jennings
- The Orchids Curse (1990) - Hank Jennings
- Laura's Secret Diary (1990) - Hank Jennings
- Coma (1990) - Hank Jennings
- May the Giant Be with You (1990) - Hank Jennings
- The One-Armed Man (1990) - Hank Jennings
1990
Angel of Death (TV Movie)
as
Matt Hendricks
1990
Rainbow Drive (TV Movie)
as
Ira Rosenberg
1990
Hometown Boy Makes Good (TV Movie)
as
Al Swearinger
1990
K-9000 (TV Movie)
as
Eddie Monroe
1989
A Peaceable Kingdom (TV Series)
as
Max Hall
- Kitty Paws - Max Hall
1989
Vietnam War Story: The Last Days
as
Griffin (segment "Dirty Work")
1989
Roe vs. Wade (TV Movie)
as
Ron Weddington
1988
Tricks of the Trade (TV Movie)
as
Lt. Stryker
1988
From Hollywood to Deadwood
as
Nick Detroit
1988
Heartbreak Hotel
as
Steve Ayres
1988
In Dangerous Company
as
Chris
1988
Jack's Back
as
Scott Morofsky
1988
Patti Rocks
as
Billy Regis
1987
Beauty and the Beast (TV Series)
as
Danny Yates
- An Impossible Silence (1987) - Danny Yates
1987
Matlock (TV Series)
as
Bones Jennings
- The Country Boy (1987) - Bones Jennings
1987
The Man Who Broke 1, 000 Chains (TV Movie)
as
Burn's Chicago Lawyer
1987
The Hidden
as
Jack DeVries
1987
Deadly Care (TV Movie)
as
Richard Halloran
1987
It's Garry Shandling's Show. (TV Series)
as
Sylvia's Ex-Boyfriend
- Dial L for Laundry (1987) - Sylvia's Ex-Boyfriend
1987
The Twilight Zone (TV Series)
as
Ray Dobson (segment "The Junction")
- The Card/The Junction (1987) - Ray Dobson (segment "The Junction")
1986
Sex Education (Short)
as
Reverend (credit only)
1985
Magnum, P.I. (TV Series)
as
Tony, the 'Repo Man'
- Blood and Honor (1985) - Tony, the 'Repo Man'
1985
Remington Steele (TV Series)
as
Rhodes
- Steele Blushing (1985) - Rhodes
1985
Supertramp: Brother Where You Bound (Music Video)
as
Chris Mulkey
1983
The Dukes of Hazzard (TV Series)
as
Sharp / Billy Ray
- The Haunting of J.D. Hogg (1985) - Sharp
- Lulu's Gone Away (1983) - Billy Ray
1984
Auto-Olympia (Video short)
as
Torch Runner
1984
The Rousters (TV Series)
- Wyatt Earp to the Rescue (1984)
1982
T.J. Hooker (TV Series)
as
Blaine Thomas
- The Survival Syndrome (1982) - Blaine Thomas
1982
Timerider: The Adventure of Lyle Swann
as
Daniels
1982
Dangerous Company (TV Movie)
as
Jeremy Blake
1981
Night City Angels
as
Charles
1981
Private Benjamin (TV Series)
as
Glickman
- Jungle Swamp Survival (1981) - Glickman
1981
The Killing of Randy Webster (TV Movie)
as
Sonny Manse
1981
All Night Long
as
Russell Monk
1981
CHiPs (TV Series)
as
Dave
- Forty Tons of Trouble (1981) - Dave
1980
A Rumor of War (TV Mini Series)
as
Radio Man
- Episode #1.2 (1980) - Radio Man
- Episode #1.1 (1980) - Radio Man
1980
Act of Love (TV Movie)
as
Nurse Watkins
1980
The Long Riders
as
Vernon Biggs
1980
Here's Boomer (TV Series)
as
Sticks
- Jailbreak (1980) - Sticks
1980
The White Shadow (TV Series)
as
Ilya
- The Russians Are Coming (1980) - Ilya
1980
The Waltons (TV Series)
as
Roller
- The Prodigals (1980) - Roller
1979
Charlie's Angels (TV Series)
as
Reggie Martin
- Angels on Skates (1979) - Reggie Martin
1979
Sunnyside
as
Reggie Flynn
1979
Time Express (TV Series)
as
Danny White
- Rodeo/Cop (1979) - Danny White
1979
Eight Is Enough (TV Series)
as
The Swindler
- The Yearning Point (1979) - The Swindler
1978
Barnaby Jones (TV Series)
as
Curt Davis
- Terror on a Quiet Afternoon (1978) - Curt Davis
1978
M*A*S*H (TV Series)
as
Soldier
- Tea and Empathy (1978) - Soldier
1977
Baretta (TV Series)
as
Dealer / Joshua
- Playin' Police (1977) - Dealer
- The Reunion (1977) - Joshua
1976
Tomcats
as
Cullen Garrett
1975
Loose Ends
as
Billy Regis
Producer
2019
Rogue Warfare: The Hunt (co-executive producer)
2011
Blue Highway (Short) (producer)
2010
Flowers for Norma (Short) (associate producer)
2009
Dark Moon Rising (co-producer)
2008
The Block (Short) (associate producer)
1996
Bad Business (producer)
Writer
2008
The Block (Short) (written by)
2008
Fire Line (Short) (written by)
Soundtrack
2018
Gloria Bell (arranger: "Alone Again (Naturally)") / (performer: "Alone Again (Naturally)")
2017
Quality Problems (performer: "Quick Millionaire", "Texas") / (writer: "Quick Millionaire", "Texas")
2010
Bare Knuckles (performer: "Voodoo Walking")
Director
Composer
Music Department
2008
The Block (Short) (musician)
Sound Department
1989
Scenes from the Class Struggle in Beverly Hills (custom looping)
Thanks
2002
The Slaughter Rule (personal thanks)
Self
2023
Thanks for Coming In (Podcast Series)
as
Self
- 139. Chris Mulkey (2023) - Self
2023
Movie Making with Ranelle Golden (Podcast Series)
as
Self
- Chris Mulkey on his Award Winning Career and awesome Music (2023) - Self
2021
Monday Morning Critic Podcast (Podcast Series)
as
Self
- Episode 226 (2021) - Self
2020
Serierejser (TV Mini Series documentary)
as
Self
- Twin Peaks (2020) - Self
- The South (2020) - Self
2020
High on Love, with Chris Mulkey (TV Special)
as
Chris Mulkey
2015
Cheeseheads: The Documentary (Documentary)
as
Self
2014
Capturing Captain Phillips (Video documentary)
as
Self
2010
Eye on Entertainment (TV Series)
as
Self
- Interview with Bob King and Chris Mulkey of Lisa Schahet's (818) (2010) - Self
- 2010 Laemmle Theatre Showing of 'Nude Nuns with Big Guns' (2010) - Self
2007
Journey Into the Unknown (Video documentary)
as
Self
2007
The John Kerwin Show (TV Series)
as
Self
- Episode dated 22 August 2007 (2007) - Self
2006
Broken Trail: The Making of a Legendary Western (TV Movie documentary)
as
Self
2005
On Screen (TV Series)
as
Self
1988
Late Night with David Letterman (TV Series)
as
Self
- Episode dated 9 February 1988 (1988) - Self
Archive Footage
1997
Welcome to Twin Peaks (TV Special documentary)
as
Hank Jennings (uncredited)
1990
Twin Peaks/Cop Rock: Behind the Scenes (TV Movie documentary)
as
Hank Jennings
1981
Here's Boomer (TV Series)
as
Sticks
- Boomer in the Pound (1981) - Sticks
References
Chris Mulkey Wikipedia
(Text) CC BY-SA