Instruments

Vocals




Parents

Hitomi Okai, Ken Okai




Genres

J-pop




Movies

Ring of Curse




Website

Hello! Project.com




Name

Chisato Okai




Occupation

Singer




Years active

2002–present







Born

June 21, 1994 (age 21) (

1994-06-21

)


Albums

Hello! Project Champlo, Dai Nana Sho 'Utsukush, Cutie Queen Vol 1, Cho Wonderful! 6, 2 Cute Shinseinaru Best Album




Other names

Chippe, Chissa, Okasan



Chisato okai romantic ukare mode live
Chisato Okai (岡井 千聖, Okai Chisato) (born June 21, 1994 in Saitama, Japan) is a member of the J-pop group Cute, under Hello! Project.
Contents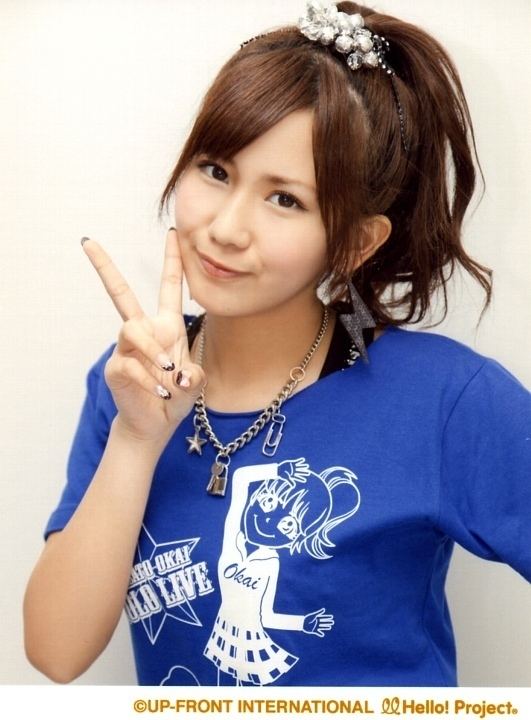 c ute chisato okai sky tree part 1
Career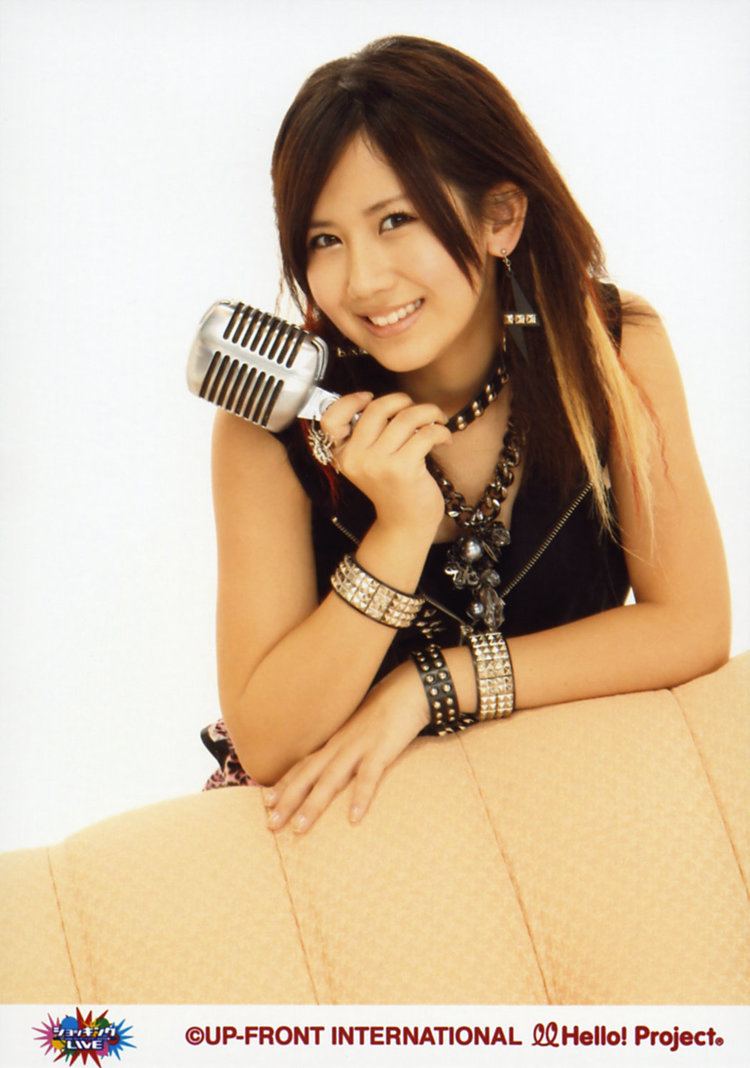 Okai passed the "Hello! Project Kids" audition in 2002. In 2004 Berryz Kobo was formed, with the intention of rotating the singers throughout the unit. Okai was not initially selected, and the idea was eventually dropped. Her sister, Asuna Okai, became a member of Hello! Pro Egg during the same year. The remaining children formed Cute in June 2005. The group did not make its official debut until late in 2006, with their first official single released in February 2007. In September 2007, Okai was added to a new unit called Athena & Robikerottsu with Risa Niigaki, Aika Mitsui, and Saki Nakajima. They sang the opening and ending theme songs for the anime Robby & Kerobby. The unit was effectively disbanded in March 2008, entering into an indefinite hiatus when the series ended.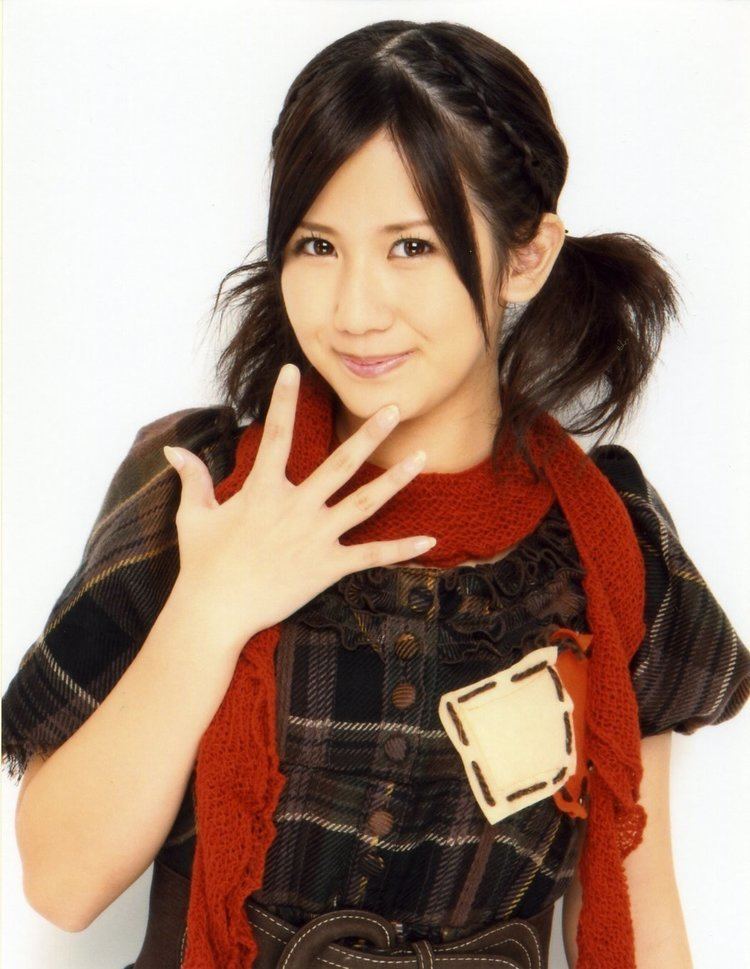 In 2009, Okai joined a newly formed unit called Tanpopo#, a revival of former Hello! Project unit Tanpopo, with Eri Kamei, Yurina Kumai, and Aika Mitsui.
On November 9, 2010, a solo video of Okai performing the dance to Cute's then-latest single "Dance de Bakōn" was released on the group's official YouTube channel. The video received more than 100,000 views in two days, and had received over 1.2 million views by May 2011. Following the video's success, more solo "dance-cover" videos of Okai were uploaded, including her cover of Aya Matsuura's song "Love Namidairo", which was released on iTunes on November 27 as Okai's first digital single. Her first solo live event, "Chisato Okai (Cute) Solo Live 2011 Vol.1: Kaisha de Odotte Mita!!" was held on January 25, 2011 at Pacific Heaven. A CD containing Okai's cover of Miki Fujimoto's "Romantic Ukare Mode", with "Love Namidairo" as the coupling track, was sold exclusively at the venue of her second solo live, but was also released digitally as part of Hello! Project's Hello Cover series.
In August 2016, Cute announced plans to disband in June 2017. Okai expressed interest in becoming a television personality on variety shows following disbandment.
Hello! Project groups and units
Hello! Project Kids
H.P. All Stars (2004)
Cute (2005–present)
Athena & Robikerottsu (2007–?)
Hello! Project Mobekimasu (2011)
Satoumi Movement
Mellowquad (

メロウクアッド

) (2013–?)
Discography
For Chisato Okai's releases with Cute, see Cute discography.
Digital albums
Okai Chisato Solo Collection Vol. 2 (2012)
Other solo songs
Tokai no Neon ga Odoroku Kurai no Utsukushisa ga Hoshii
(

都会のネオンが驚くくらいの美しさがほしい

) (February 2, 2012)
Kimi wa Jitensha Watashi wa Densha de Kitaku
(

君は自転車 私は電車で帰宅

) (Cute cover) (April 18, 2012)
Kanashiki Heaven (Okai Part Version) (

悲しきヘブン

) (April 18, 2013)
Movies
Koinu Dan no Monogatari (

仔犬ダンの物語

, "Puppy Dan's Story") (December 14, 2002)
Hotaru no Hoshi (

ほたるの星

) (June 5, 2004)
Ōsama Game (

王様ゲーム

) (December 17, 2011) as Kaori Maruoka
Gomennasai (

ゴメンナサイ

) (2011)
TV series
Tokusō Shirei! Aichi Police (

特捜指令!アイチ★ポリス

) (2011) as Mai
Sūgaku♥Joshi Gakuen (

数学♥女子学園

) (2012)
TV shows
Hello! Morning (

ハロー! モーニング

) (2002–2007)
[email protected] (

ハロモニ@

) (2007–2008)
Berikyǖ! (

ベリキュー!

) (2008)
Yorosen! (

よろセン!

) (2008–2009)
Bijo Gaku (

美女学

) (2010–2011)
Hello Pro! Time (

ハロプロ!TIME

) (2011–2012)
Hello! Satoyama Life (

ハロー!SATOYAMAライフ

) (2012–2013)
GOGO! Smile! (

ゴゴスマ

) (2013–?)
Other
54th NHK Kōhaku Uta Gassen — backing dancer for Aya Matsuura (December 31, 2003)
Theater plays
34 Chōme no Kiseki-HERE'S LOVE- (

34丁目の奇跡 -HERE'S LOVE-

, "Miracle on 34th Street: Here's Love") (November 27 — December 28, 2004)
1974 (Ikunayo) (

1974(イクナヨ)

) (March 17–22, 2011)
Stronger (

ストロンガー

) (2012)
Theater in The Round (

青山円形劇場

) (2012)
Sakura no Hanataba (

さくらの花束

) (2013) as Mei Koyamada
Solo events
Chisato Okai (Cute) Solo Live 2011 Vol.1: Kaisha de Odotte Mita!! (

岡井千聖(℃-ute)Solo Live 2011 Vol.1〜会社で踊ってみた!!〜

, "... Dance Covers at Work!!") (January 25–26, 2011)
Chisato Okai (Cute) Solo Live 2011 Vol.2: Hanzōmon de Odotte Mita!! (

岡井千聖(℃-ute)Solo Live 2011 Vol.2〜半蔵門で踊ってみた!!〜

, "... Dance Covers at Hanzōmon!!") (February 13–14, 2011)
YouTube
"Dance de Bakōn!" [1]
"Ōkina Ai de Motenashite" [2]
"Forever Love" [3]
"Massara Blue Jeans" [4]
"Love Namidairo" [5]
"Yume Miru 15" [6]
Digital photobooks
Alo-Hello! C-ute (Chisa Version) (

アロハロ!℃-ute)

) (October 5, 2010)
Cutest (Chisa Version) (March 6, 2012)
Alo-Hello! C-ute 2012 (Chisa Version) (

アロハロ!℃-ute 2012)

) (October 22, 2012)
References
Chisato Okai Wikipedia
(Text) CC BY-SA