Though nominally a mainstream action adventure film, the film is noted for it's eclectic mix of genres and themes, including elements of satire and social commentary alongside more conventional cyberpunk and Western aesthetics. This difficulty in marketing the film led to it being released direct-to-video in November of 1987 in lieu of a wide theatrical release. Though largely overlooked by critics in audiences upon its initial release due to the lack of theatrical showings, it has since garnered a cult following due to repeat showings on cable.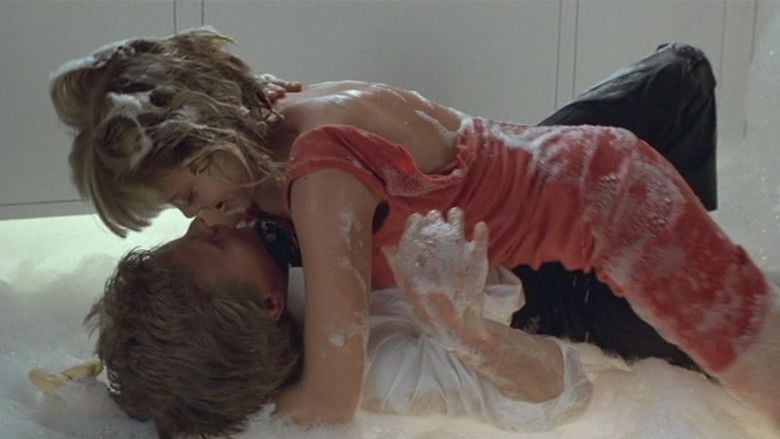 In the year 2017, the United States has fragmented into post-apocalyptic wastelands and limited civilized areas. One of the effects of the economic crisis is a decline in manufacturing, and heavy emphasis on recycling aging 20th-century mechanical equipment. Society has become increasingly bureaucratic and hypersexualized, with the declining number of human sexual encounters requiring contracts drawn up by lawyers prior to sexual activity. At the same time, robotic technology has made tremendous developments, and female androids (more properly, gynoids) are used as substitutes for wives.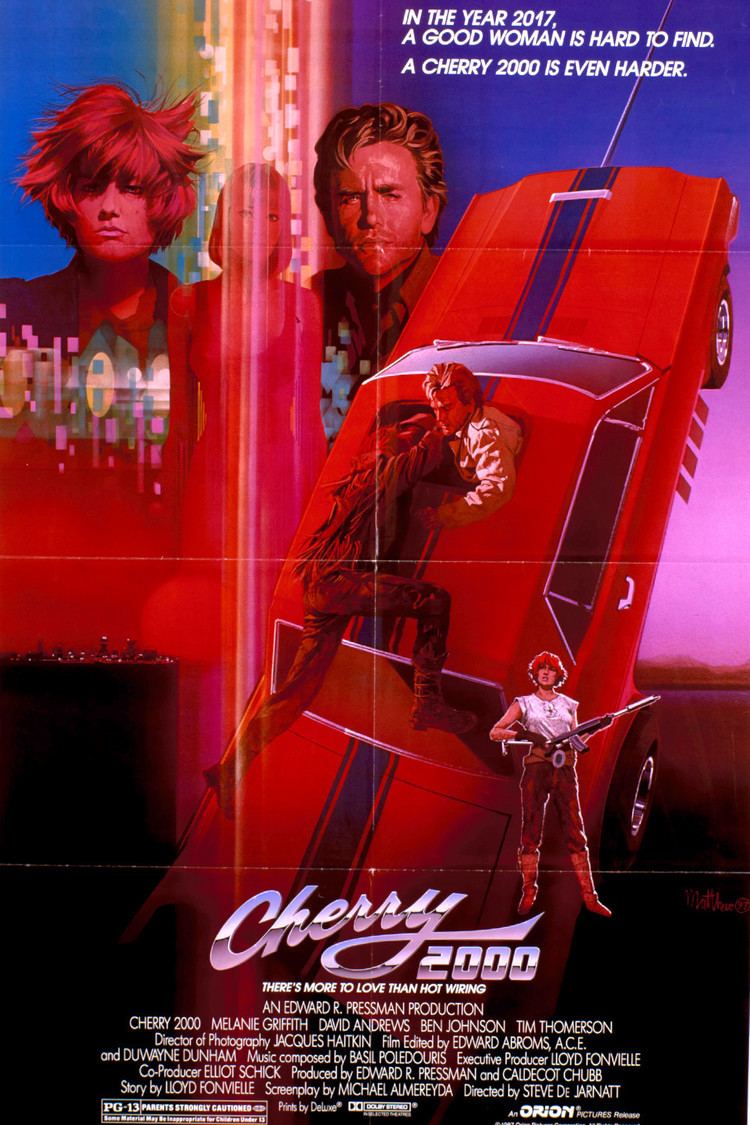 Business executive Sam Treadwell (David Andrews) owns a "Cherry 2000" gynoid as his wife. After she short-circuits during sex, Sam is told by a repairman that she is damaged beyond repair. A gynoid dealer tells Sam that the "Cherry 2000" model has since gone out of manufacture, and that the only remaining ones are in a defunct factory in "Zone 7", a particularly dangerous, lawless area. With Cherry's memory disk, Treadwell hires Edith "E" Johnson (Melanie Griffith), a tough tracker, to guide him to the factory.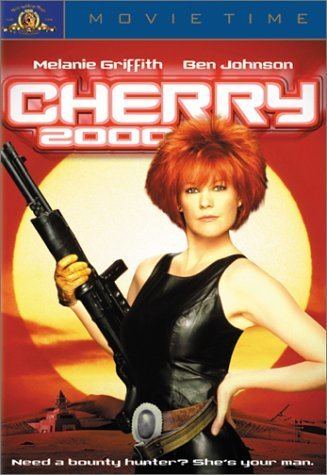 As they enter Zone 7, they encounter Lester, a wasteland overlord with deranged subordinates. Edith and Sam enter an underground reservoir occupied by Six-Fingered Jake, an elderly tracker who was Edith's mentor. When Lester's men attack, the three attempt to escape, but Sam is knocked unconscious and taken to a 1950s-styled motel/village run by Lester. He is greeted by his ex-girlfriend, Elaine, who now calls herself Ginger and works for Lester. Ginger tells Sam that he was the only one spared by Lester's men. Lester decides to induct Sam into the group, and Sam goes along. When he witnesses the group sadistically murdering a tracker, he decides to escape. As he escapes Lester's group, Sam runs into Edith and Jake. Jake stays behind to create some distractions, and gives Cherry's memory disk to Edith, though he had earlier led Sam to believe the chip had been lost.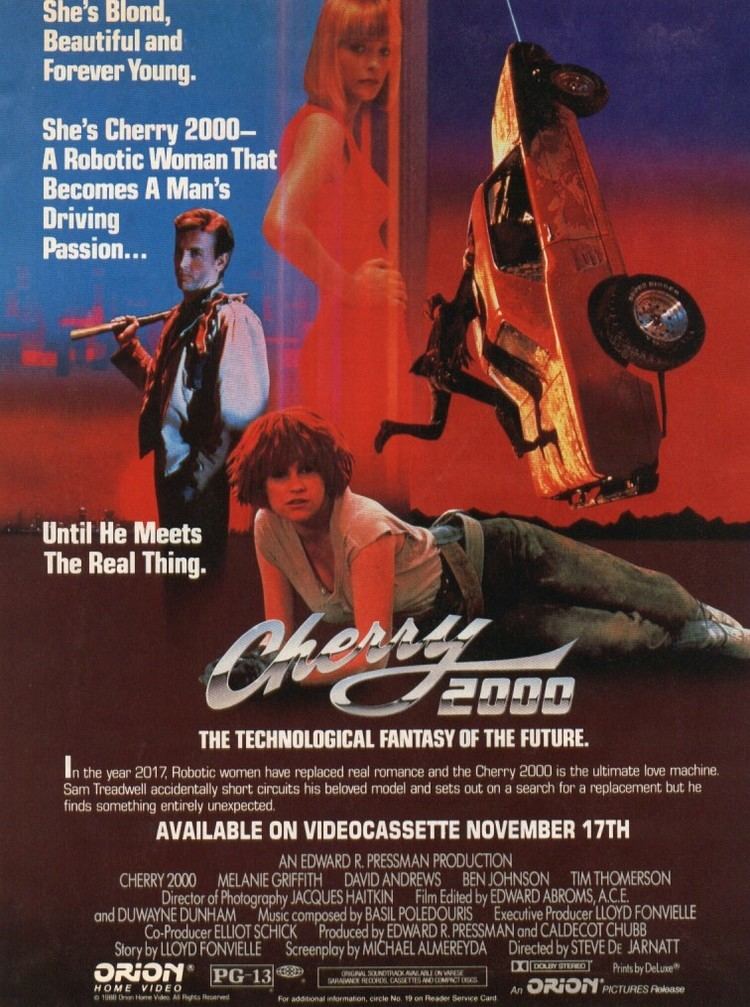 Edith, realizing Sam is a veteran of earlier wars, begins to see him in a new light and have feelings for him. Sam realizes he is attracted to Edith, but feels guilty when he is reminded of Cherry. After fighting off Lester's goons, they continue on to the factory. Edith goes to a brothel/gas station owned by Snappy, a friend of Jake, to borrow his light plane. Snappy betrays them to Lester. Jake is killed, but Edith and Sam escape in the plane.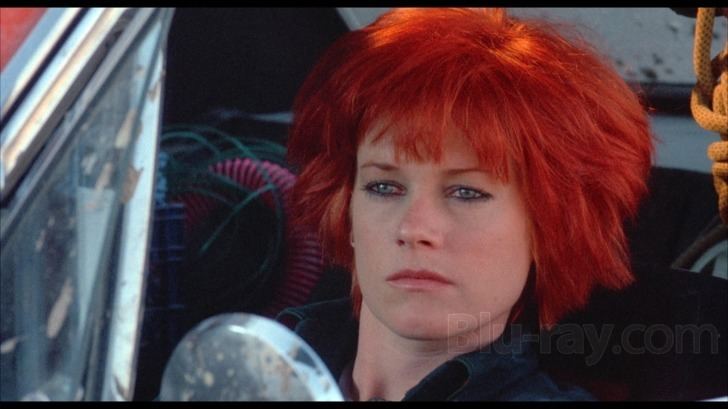 Sam suggests that they turn around, but Edith is determined to find a Cherry 2000 model so Jake's death will not be meaningless. As they land, Zone 7 is revealed to be actually the ruins of Las Vegas, now a ghost town. The gynoid "factory" is actually a casino called "Pharaoh's Casino". Sam finds a functional Cherry 2000, and activates her with the memory disk.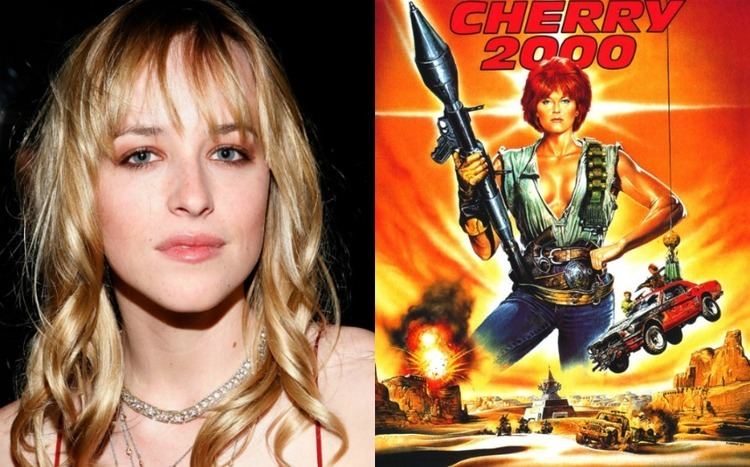 When Lester's gang finds them, Edith and Sam manage to evade and kill many of his henchmen. Escaping to the plane, the three find that their combined weight prevents takeoff. Edith jumps out, despite Sam rejecting the idea. Sam turns the plane around to help the now-trapped Edith. Sam sends Cherry to get him a Pepsi, then has Edith get aboard. Lester is killed trying to stop them from escaping. Edith and Sam then kiss as they fly away.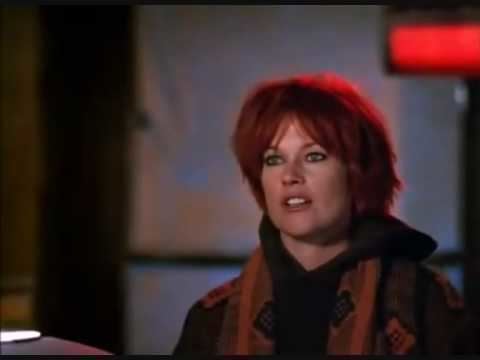 Melanie Griffith as E. (Edith) Johnson
David Andrews as Sam Treadwell
Tim Thomerson as Lester
Pamela Gidley as Cherry 2000
Harry Carey, Jr. as Snappy Tom
Ben Johnson as Six-Fingered Jake
Brion James as Stacy
Marshall Bell as Bill
Larry Fishburne as Glu Glu Lawyer
Michael C. Gwynne as Slim
Jack Thibeau as Stubby Man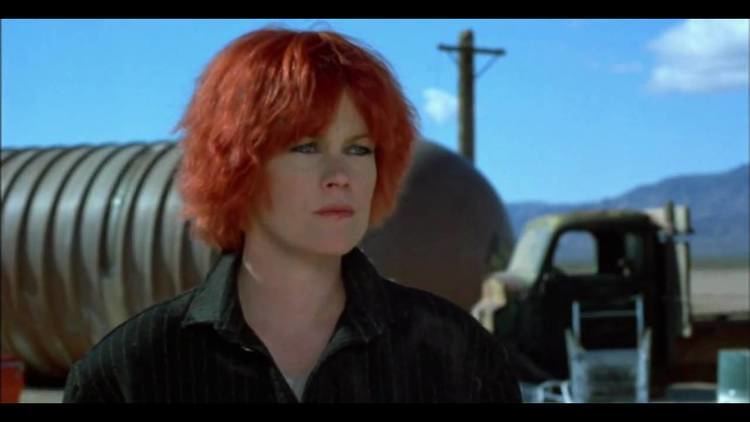 Cherry 2000 is widely known for the original score composed by Basil Poledouris. The soundtrack album prepared for release at the time of the film was canceled due to the film being shelved for a few years instead of receiving a theatrical release. Later, Varèse Sarabande decided to make it the debut release in their CD Club. Originally sold by mail-order for US$20 and at only 1,500 copies, it became a highly valued collectible, one copy selling for $2,500 on eBay. However, for being such a touted collectors' item, the packaging for this limited-edition CD was riddled with typographical errors. The track list had the incorrect length printed for the last two tracks, and two tracks were missing from the track list entirely.
Track Listing (as printed on label):
Prologue (1:02)
Lights On (1:49)
Main Title (1:55)
Lester (5:05)
Rauda (0:42)
Hooded Love (1:13)
The Barricades (1:50)
Magneto (4:18)
Drive to Gloryhole (1:23)
Thrashing of Sky Ranch (3:21)
Sam Flips (1:13)
Cherry Shorts Out (1:30)
Lester On The Move (0:36)
Drive (1:52)
Photograb (1:09)
Plane to Vegas (1:00)
<Missing from listing> (0:59)
Ambush in the Cave/Truck Fight (2:09)
Flashback (1:05) (An unlisted entry follows Flashback, time 0:54)
Lights Out (1:47) (Correct time is 1:52)
The End (0:35) (Correct time is 0:39)
In 2004, Prometheus Records acquired the rights to the score and made it available in a double package with another Poledouris score, No Man's Land. The Prometheus Records release was not a limited edition and, as well as rectifying the track listing, features an additional eight minutes of unreleased music; however, it sold poorly.
Track Listing:
Main Title (2:00)
Photograb (Alternate Mix) (1:13)
Cherry Shorts Out (1:34)
Lights On (Alternate Mix) (1:54)
Flashback #1/Drive to Gloryhole (1:28)
"E" Flips Sam (1:19)
The Barricades (1:54)
Flashback #2 (1:08)
Photograb (1:13)
Magneto (4:22)
Pipeline (:59)
Water Slide (1:04)
Jake's Jukebox (1:39)
Lights Out (1:29)
Moving (:40)
Thrashing of Sky Ranch (3:26)
Drive (1:59)
Hooded Love (1:18)
Ambush In The Cave/Truck Fight (2:15)
Lester Follows (:22)
Drop 'Em (:43)
Lester On The Move (:42)
Rauda (on) Mic (:45)
Jake Killed (:54)
Plane To Vegas (1:03)
Cherry Awakens (1:15)
Lights On (1:54)
End Of Lester (5:04)
The End (:42)
Main Title (3:00)
P.C.H. (1:02)
First Score (2:15)
Lone Score (1:20)
Love Theme (1:39)
Chase (5:28)
Porsche Power/Drive My Car? (2:41)
Ann Buttons (1:15)
Payoff (3:27)
Showtime (4:17)
End Credits (3:04)
Movietone (Cherry 2000 Bonus Track) (:57)
Tracks 30–40 are from No Man's Land.
According to the credits, the film was shot entirely in the state of Nevada. The van plunging into an open pit was shot at Three Kids Mine. The river crossing sequence was filmed at the Hoover Dam. Scenes at the Sky Ranch were filmed at the Beehive group camping area in the Valley of Fire State Park. E.'s and Sam's first kiss was filmed in the upper reaches of the Las Vegas Wash. Adobe Flats was filmed at Eldorado Valley Dry Lake Bed. The town of Glory Hole was filmed in Goldfield, Nevada. The Integratron building in Landers, California was used as the casino that was the "abandoned manufacturing plant" holding a rare copy of the outdated Cherry 2000 android female robot at the end of the movie. The fortress-like building featured in the film is in Commerce, California at the location of a former tire factory which was renovated and transformed into the Citadel Outlet Mall.
After its completion in December 1985, Orion Pictures originally scheduled Cherry 2000 for a U.S. release on August 15, 1986. Sometime later, the date was postponed to March 1987, then September 1987. The film ultimately premiered at the Fantasporto Film Festival in Portugal in Feburary of 1988, before being released theatrically in Europe, and finally on videocassette in Japan and North America in August and November of that year, respectively. The film played in Canada for the first time during the Lost Episode Festival Toronto in August of 2017. Producer Edward R. Pressman confessed that Cherry 2000's combination of genres styles, and themes stumped promoters at Orion, resulting in its repeated shelving.