6.4

/

10

Alchetron

7.8

Rate This









Release date

19 August 1965 (1965-08-19)

Writer

Thakazhy Shivashankar Pillai (novel), Thakazhy Shivashankar Pillai (screenplay), S.L. Puram Sadanandan (dialogue)
Malayalam full movie chemmeen malayalam evergreen romantic movie
Chemmeen (Translation: The Prawn) is a 1965 Indian Malayalam-language romantic drama thriller film, based on the novel of the same name by Thakazhi Sivasankara Pillai. It was adapted into a screenplay by S. L. Puram Sadanandan, directed by Ramu Kariat, and produced by Babu Ismail Sait under the banner Kanmani Films.
Contents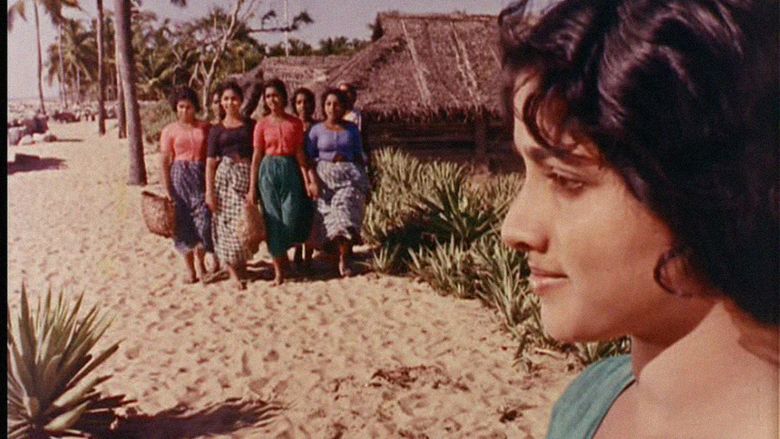 The film tells the story of a pre-marital and later extra-marital relationship between Karuthamma, the daughter of an ambitious Hindu fisherman, and Pareekutty, the son of a Muslim trader. The theme of the film is a popular legend among the fishermen communities along the coastal Kerala State in southern India regarding chastity. If a married fisher woman is faithless when her husband is out in the sea, the Sea Goddess (Kadalamma literally meaning Mother Sea) would consume him. The film's cast includes Sheela as Karuthamma, Madhu as Pareekutty, Kottarakkara Sreedharan Nair as Chembankunju, and Sathyan as Palani. It has cinematography by Marcus Bartley and U. Rajagopal, and editing by Hrishikesh Mukherjee and K. D. George. The original score and songs were composed by Salil Chowdhury, with lyrics by Vayalar, and songs featuring the voices of K. J. Yesudas, P. Leela, Manna Dey and Santha P. Nair.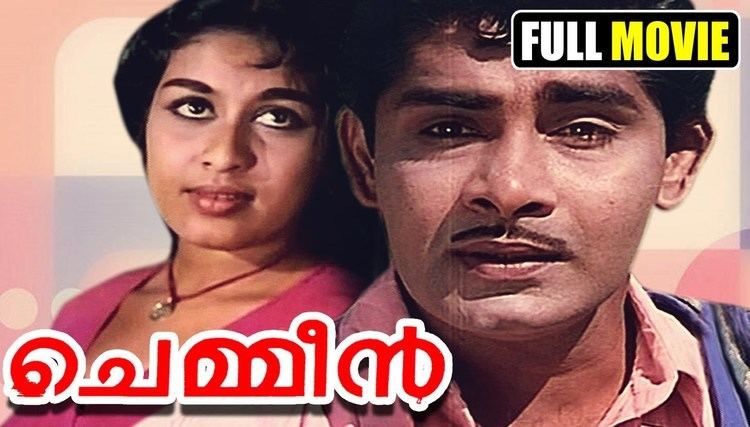 The film released on 19 August 1965. It received strongly positive critical reviews and was recognized as a technically and artistically brilliant film. It is usually cited as the first notable creative film in South India. It was also the first South Indian film to win the Indian President's Gold Medal for the Best Film, which it did so in 1965. It was screened at various international film festivals and won awards at the Cannes and Chicago festivals. The film was included in the list of 100 greatest Indian films by IBN Live. Chemmeen was dubbed and released in Hindi as Chemmeen Lahren and in English as The Anger of the Sea.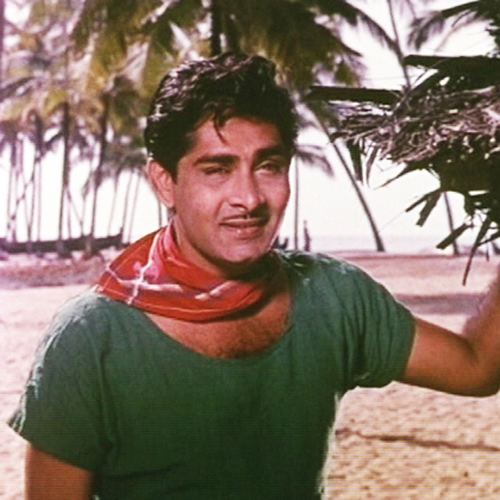 Chemmeen full malayalam movie 1965 latest malayalam movie sheela madhu malayalam full movie hd
Plot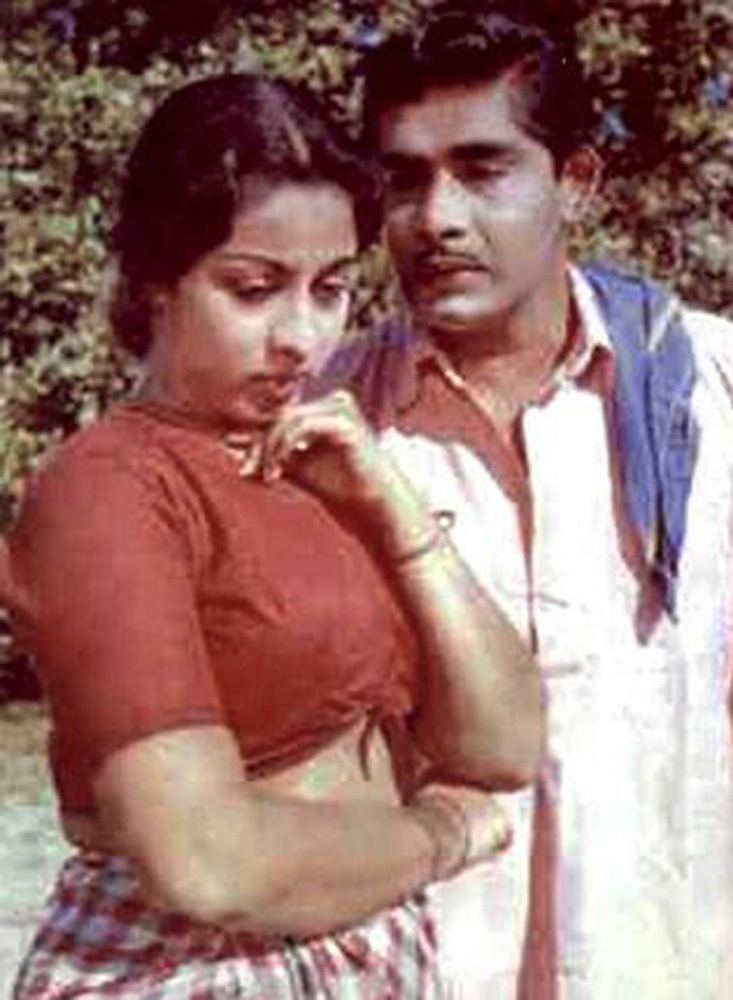 Karuthamma (Sheela) is the daughter of an ambitious lower caste Hindu fisherman, Chembankunju (Kottarakkara Sreedharan Nair). She is in love with a young Muslim fish trader, Pareekutty (Madhu). Chembankunju's only aim in life is to own a boat and net. Pareekutty finances Chembankunju to realise this dream. This is on a condition that the haul by the boat will be sold only to him. Karuthamma's mother Chakki (Adoor Bhavani) comes to know about the love affair of her daughter with Pareekutty, and reminds her daughter about the life they lead within the boundaries of strict social tradition and warns her to keep away from such a relationship. The fisherfolks believe that a fisherwoman has to lead a life within the boundaries of strict social traditions and an affair or marriage with a person of another religion will subject the entire community to the wrath of the sea.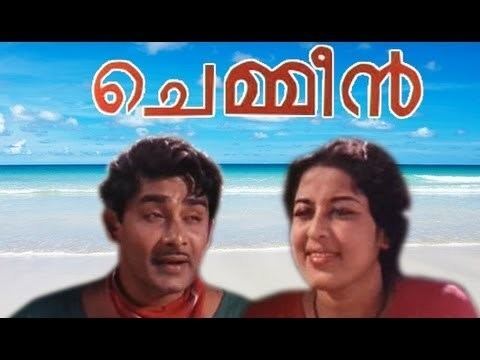 Karuthamma sacrifices her love for Pareekutty and marries Palani (Sathyan), an orphan discovered by Chembankunju in the course of one of his fishing expeditions. Following the marriage, Karuthamma accompanies her husband to his village, despite her mother's sudden illness and her father's requests to stay. In his fury, Chembankunju disowns her. On acquiring a boat and a net and subsequently adding one more, Chembankunju becomes more greedy and heartless. With his dishonesty, he drives Pareekutty to bankruptcy. After the death of his wife, Chembankunju marries Pappikunju (C. R. Rajakumari), the widow of the man from whom he had bought his first boat. Panchami (Lata), Chembankunju's younger daughter, leaves home to join Karuthama, on arrival of her step mother. Chembankunju's savings is manipulated by his second wife. The setbacks in life turns Chembankunju mad.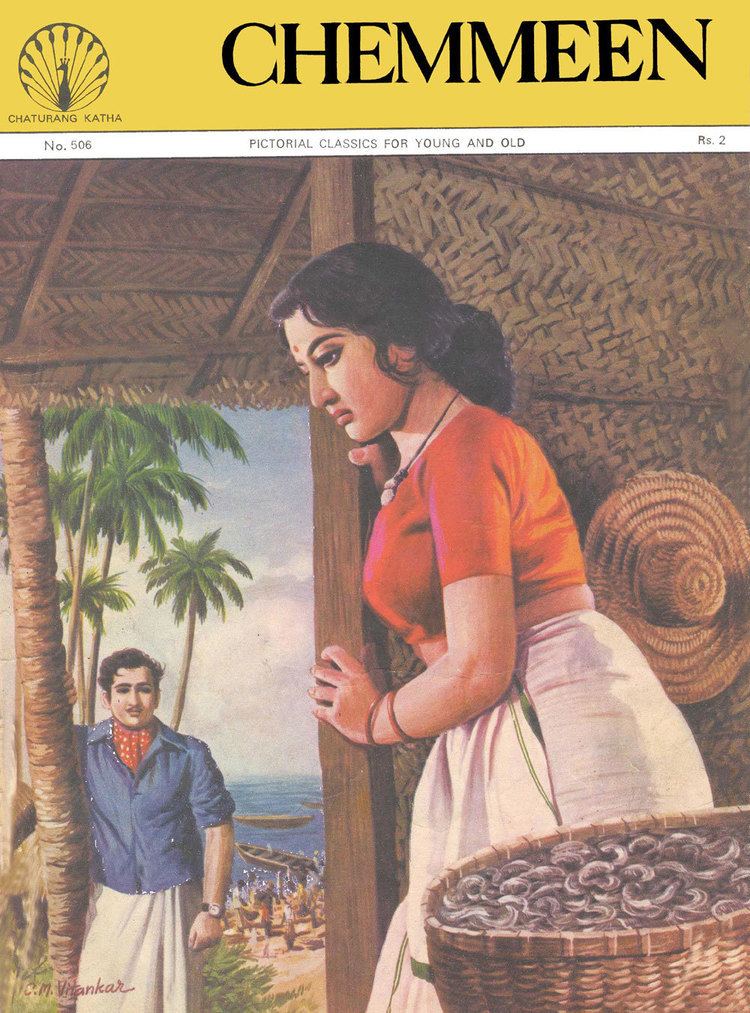 Meanwhile, Karuthamma has endeavoured to be a good wife and mother, but scandal about her old love for Pareekutty spreads in the village. Palani's friends ostracize him and refuse to take him fishing with them. By a stroke of fate, Karuthamma and Pareekutty meet one night and their old love is awakened. Palani, at sea alone and baiting a shark, is caught in a huge whirlpool and is swallowed by the sea. Next morning, Karuthamma and Parekutty, are also found dead hand in hand, washed ashore. At a distance, there lies a baited dead shark and Palani.
Cast
Sheela as Karuthamma
Madhu as Pareekkutty
Kottarakkara Sreedharan Nair as Chembankunju
Sathyan as Palani
Adoor Bhavani as Chakki
Latha Raju as Panchami
Adoor Pankajam as Nalla Pennu
S. P. Pillai as Achankunju
Rajakumari Venu as Pappikkunju
Novel adaptation
Kariat bought the rights from Thakazhi for ₹ 8000, a comparatively large sum for a Malayalam novel then. With adapting the novel, Ramu Kariat was taking a big risk as everybody in the film circle was almost certain that the film would be no patch on the novel.
Filming
Once Ramu Kariat had decided to make a film based on the novel, he approached several people including the Kerala State Government for funds to produce the film. On one of these journeys, he met Babu Ismail Sait (Kanmani Babu). Then in his early twenties, Kanmani Babu agreed to finance the film. Although the novel was set in the coastal area of Alappuzha, The film was completely shot from Nattika beach, located about 25 km from Thrissur. Ramu Kariat wanted to shoot the film in the exact locations mentioned in Thakazhi's novel. But some people at Purakkad demanded rent for their boats, forcing Kariat to shift the location to Nattika, a place he was familiar with. In the 40th anniversary of the release of the film, Madhu described how the fisherfolk of Nattika cooperated by offering their homes and clothing for the filming. He also described how Sathyan escaped being drowned in the sea during the shooting. After the outdoor shoot was done Marcus Bartley had to leave as he had to complete a Dilip Kumar film. Rajagopal gave the finishing touches to the film.
Awards
Certificate of Merit at the Chicago International Film Festival
Gold Medal at the Cannes Film Festival for Best Cinematography - Marcus Bartley
Significance
The film was included in the list of 100 greatest Indian films by IBN Live.
Soundtrack
The music was composed by Salil Chowdhary and lyrics was written by Vayalar Ramavarma. Chemmeen marked Salil Chowdhary's debut in South Indian music.
References
Chemmeen Wikipedia
(Text) CC BY-SA
Chemmeen IMDb
Chemmeen themoviedb.org