Born

June 14, 1981 (age 42) (

1981-06-14

)

Movies and TV shows




Similar People

Patrick Renna, Mike Vitar, Tom Guiry, Marty York, Brandon Adams
Chauncey leopardi demo reel
Chauncey Leopardi (born 1982) is an American former actor known for playing Michael "Squints" Palledorous in the 1993 movie The Sandlot. He currently lives in Los Angeles, CA along with his wife and two daughters Paige and Shia. His years active were 1990 - 2013.
Contents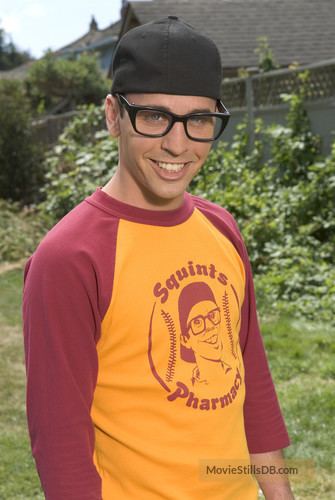 His current wife is Ellona Vi and his ex-wife was Stephanie Leopardi whom he divorced in 2013, who is the mother of his oldest daughter Paige.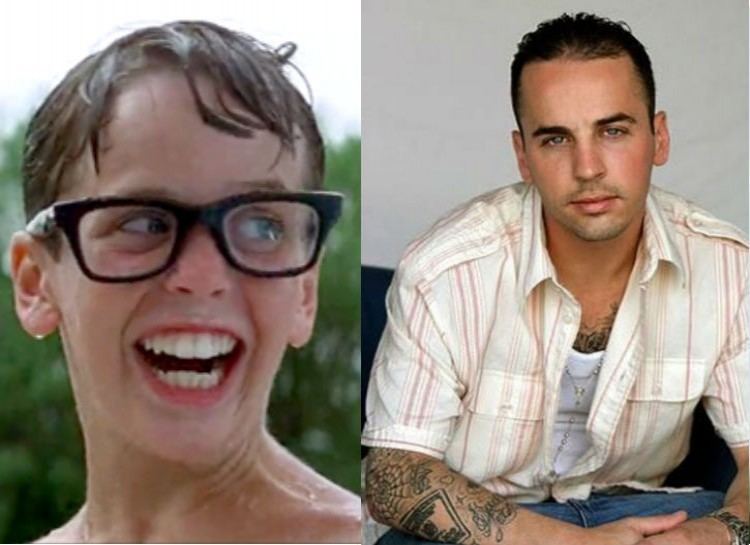 Career
Leopardi has been in films since he was 5, and is known for his role at eleven years old as Michael "Squints" Palledorous in the 1993 film The Sandlot. Leopardi also made a single appearance in Boy Meets World, in the pilot episode. He also appeared in runs as bully Alan White on the short-lived NBC series Freaks and Geeks and as the geeky Navy sailor, Kyle, on The CW network's Gilmore Girls. He has appeared in various other films and television series, including the 1995 comedy Houseguest. In 2007, he reprised his role of Michael 'Squints' Palledorous in the third installment of The Sandlot series, fourteen years after the original movie. During the late 1990s, he played a recurring role as Otto the Nome Prince in the ABC cartoon series The Oz Kids.
Commercial appearances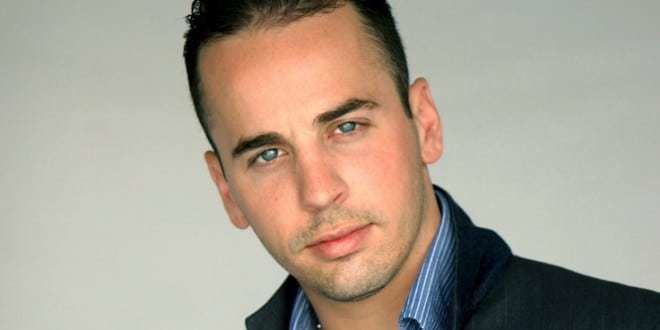 KFC-Snacker Commercial (2008) - Friend with back pack on
7-up Commercial (1998) - Stand in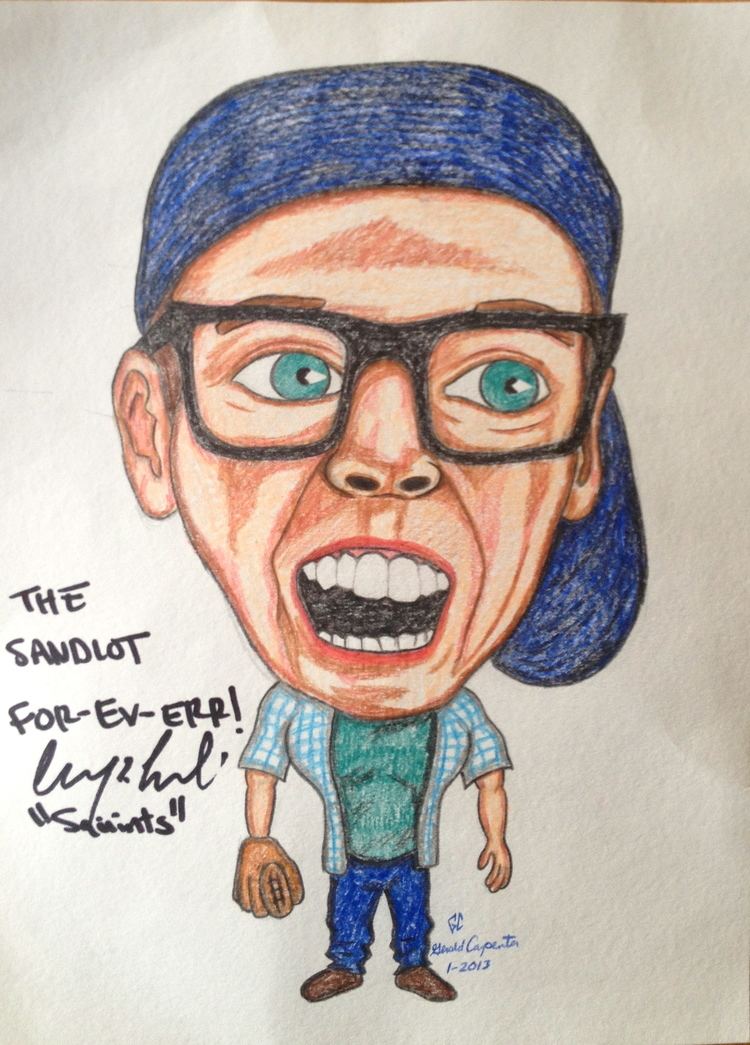 Filmography
Actor
2024
Life with Quincy 3 (completed)
as
Jacky Bunch
2019
Logic feat. Eminem: Homicide (Music Video)
as
Logic
2007
The Sandlot: Heading Home (Video)
as
Squints
2003
Gilmore Girls (TV Series)
as
Kyle
- To Live and Let Diorama (2005) - Kyle
- We Got Us a Pippi Virgin (2004) - Kyle
- Chicken or Beef? (2003) - Kyle
- Say Goodnight, Gracie (2003) - Kyle
- Keg! Max! (2003) - Kyle
2005
CSI: Crime Scene Investigation (TV Series)
as
Lawrence Lafontaine
- 4x4 (2005) - Lawrence Lafontaine
2001
Boys Klub
as
Mario (as Chauncy Leopardi)
1999
Freaks and Geeks (TV Series)
as
Alan White
- Dead Dogs and Gym Teachers (2000) - Alan White
- Chokin' and Tokin' (2000) - Alan White
- Looks and Books (2000) - Alan White
- The Diary (2000) - Alan White
- Carded and Discarded (2000) - Alan White (uncredited)
- I'm with the Band (1999) - Alan White
- Tests and Breasts (1999) - Alan White
- Tricks and Treats (1999) - Alan White
- Pilot (1999) - Alan White
1999
Snoops (TV Series)
as
Mike Johnson
- The Stolen Diskette (1999) - Mike Johnson
1999
Walker, Texas Ranger (TV Series)
as
Bobby Landrum
- Lost Boys (1999) - Bobby Landrum
1998
Permanent Midnight
as
Jerry at 16
1998
The Opposite of Sex
as
Joe
1998
7th Heaven (TV Series)
as
Todd's Friend
- Lead, Follow or Get Out of the Way (1998) - Todd's Friend
1997
The Larry Sanders Show (TV Series)
as
Charlie
- Make a Wish (1997) - Charlie
1996
Shadow Zone: The Undead Express (TV Movie)
as
Zach
1996
The Nome Prince and the Magic Belt (Video)
as
Prince Otto (voice)
1996
Virtual Oz (Video)
as
Otto (voice)
1996
The Paper Brigade (TV Movie)
as
Charlie
1995
The Big Green
as
Evan Schiff
1995
Safe
as
Rory (as Chauncy Leopardi)
1995
Houseguest
as
Jason Young
1994
Broken Record (Short)
as
Leo
1994
Huck and the King of Hearts
as
Huck
1993
Oh God. Please Don't Let Me Strike Out (Short)
1993
Boy Meets World (TV Series)
as
Nicholas
- Pilot (1993) - Nicholas
1993
The Sandlot
as
Michael 'Squints' Palledorous
1993
The Commish (TV Series)
as
Sam Alexowski
- Stoned (1993) - Sam Alexowski
1992
Ring of the Musketeers (TV Movie)
as
Stevie (as Chauncey Leoparki)
1992
The Ring of the Musketeers (TV Series)
as
Stevie
- Episode #1.1 (1992) - Stevie
1992
Evening Shade (TV Series)
as
Joel
- Father/Child Campout (1992) - Joel
1991
Father of the Bride
as
Cameron
1990
A Girl of the Limberlost (TV Movie)
as
Billy (The Hobo)
1990
L.A. Law (TV Series)
as
Eric Perkins, Age 7
- Lie Harder (1990) - Eric Perkins, Age 7
- The Bitch Is Back (1990) - Eric Perkins, Age 7
1990
Christine Cromwell (TV Series)
as
Boy
- Only the Good Die Young (1990) - Boy
Self
2020
Rebranding Cannabis Podcast (Podcast Series)
as
Self - Guest
- Chauncey Leopardi & Jared Mirsky (2020) - Self - Guest
2020
The Sandlot Reunion (TV Special)
as
Self
2018
Legends Never Die: The Sandlot Story (Documentary)(as Himself)
2018
Today (TV Series)
as
Self - Guest
- Episode dated 12 April 2018 (2018) - Self - Guest
2012
Make the Right Choice (TV Movie)
as
Self
2004
Live at the Bike (Video)
as
Self
References
Chauncey Leopardi Wikipedia
(Text) CC BY-SA