Stenholm was born in Stamford, Texas, near Abilene and he graduated from Texas Tech University — with a B.S. (1961) and an M.S. (1962) in Agriculture Education (1961). He was a member of the Sigma Alpha Epsilon Fraternity. He has operated a cotton farm in Stamford for many years, and also worked as a vocational teacher.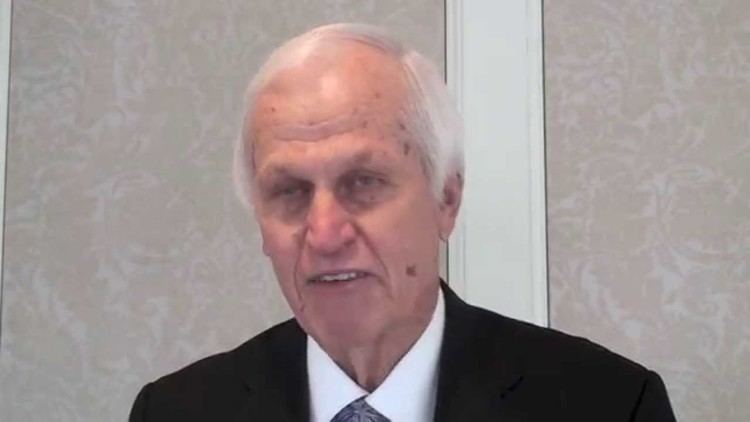 Stenholm was elected to the House as a Democrat in 1978, representing the 17th District. The district, based in Abilene, was a vast and mostly rural district stretching from San Angelo to the western fringes of the Dallas-Fort Worth Metroplex. He became one of the most conservative Democrats in the House, belonged to the Blue Dog Coalition and was a leader of the Boll Weevils during the 1980s. He was one of the more prominent Democratic supporters of Ronald Reagan's tax-cut package in 1981.
Like many conservative Texas Democrats, Stenholm opposed abortion and gun control. In 1990 he was one of the only three House Democrats to vote against the Americans with Disabilities Act of 1990. However, his main interests were in agriculture and budget matters. For six years, he was ranking Democrat on the House Agriculture Committee. He worked very closely with the committee's chairman, Republican Larry Combest of the neighboring 19th District (and himself a farmer), to shepherd the 2002 Farm Bill through Congress. He was a longtime supporter of a balanced budget amendment to the Constitution.
Stenholm frequently clashed with President Bill Clinton, and voted for three of the four articles of impeachment against him. However, he was a severe critic of the Bush Administration's fiscal policy. He voted against making Bush's tax cut permanent, as he now opposed cutting taxes unless the budget was balanced.
From 1980 to 1990, Stenholm was reelected without major-party opposition, even running unopposed in 1980 and from 1984 to 1990. Even as the 17th trended more and more Republican at the national level, the GOP was more or less nonexistent at the local level in much of this area, and conservative Democrats still held most of the area's local offices well into the 1990s. However, in 1994, Stenholm was held to only 53 percent of the vote against an unknown Republican in an election that saw dozens of other moderate and conservative Democrats toppled. Indeed, when his children heard the initial returns, they were so certain he'd lost that they traveled to the family farm to console him. Afterwards, he ran for House Minority Whip, losing to David E. Bonior. While he was reelected four more times after that, he never crossed the 60 percent mark again, and was nearly defeated in 1996 and 2002. By the end of the 20th century, Stenholm was the only elected Democrat above the county level in much of the district. It was considered very likely that he would be succeeded by a Republican once he retired.
However, he was a major target of the Tom DeLay-engineered redrawing of Texas' congressional districts in 2003. Stenholm's district was dismantled and split among four districts. Most of his former territory, including his home in Abilene, was thrown into the heavily Republican Lubbock-based 19th District, represented by Combest's successor, Randy Neugebauer. The next-biggest chunk of his old territory, including his cotton farm, was thrown into the equally Republican Amarillo-based 13th District, represented by Mac Thornberry.
Stenholm opted to run in the reconfigured 19th. The new district contained 60 percent of Neugebauer's former territory, a disadvantage Stenholm couldn't overcome despite his 13 terms of seniority. He lost by 18 percentage points in the November 2004 election, taking just over 40 percent of the vote. To date, this is the only time since 1984 that a Democrat has won more than 40 percent of the vote in this district.
After his November 2004 defeat, Stenholm was mentioned by some major news organizations as a possible candidate for Secretary of Agriculture in President Bush's second term Cabinet despite Bush's support of the congressional redistricting plan. In the end, Bush nominated Nebraska Governor Mike Johanns, a fellow Republican, for the post.
After leaving Congress, Stenholm became a lobbyist, representing various agricultural interests, including the horse meat industry. In 2006, he was the most visible lobbyist for three foreign-owned horse-slaughter plants in the U.S. that are fighting legislation that would force them to close. Meat from these horses is used as food in some European Union countries, Japan and Mexico, for zoo food, and for medical purposes. Since 2005, Stenholm has been a senior policy advisor and lobbyist with Olsson Frank Weeda, a Washington law and lobbying firm that specializes in representing food, drug, and agriculture interests before material federal agencies.
Stenholm is a member of the ReFormers Caucus of Issue One.