7.4

/

10

1

Votes

Alchetron

Rate This




Gavriil Popov





Russian






Comedy, Drama, History




Dm Furmanov




Soviet Union






Georgi Vasilyev Sergei Vasilyev




1934 (1934)




Anna Furmanov, Dimitri Furmanov (novel), Georgi Vasilyev, Sergey Vasilyev




Georgi Vasilyev, Sergei Vasilyev




Boris Babochkin

(Chapayev),

Leonid Kmit

(Petka),

Varvara Myasnikova

(Anka),

Boris Blinov

(Furmanov),

Illarion Pevtsov

(Borozdin),

Nikolai Simonov

(Zhikharev)


Boris Chirkov appears in Chapaev and The Youth of Maxim, Jolly Fellows (1934), Battleship Potemkin (1925), Alexander Nevsky (1938), Chapaev s nami (1941)



Chapaev (Russian: Чапаев, [tɕɪˈpaɪf]) is a 1934 Soviet war film, directed by the Vasilyev brothers for Lenfilm.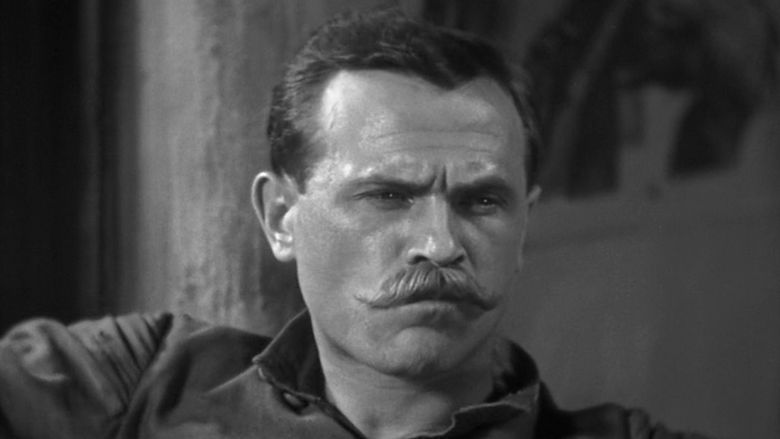 The film is a fictionalized biography of Vasily Ivanovich Chapaev (1887–1919), a Red Army commander who became a hero of the Russian Civil War. It is based on the novel of the same name by Dmitri Furmanov, a Russian writer and Bolshevik commissar who fought together with Chapaev.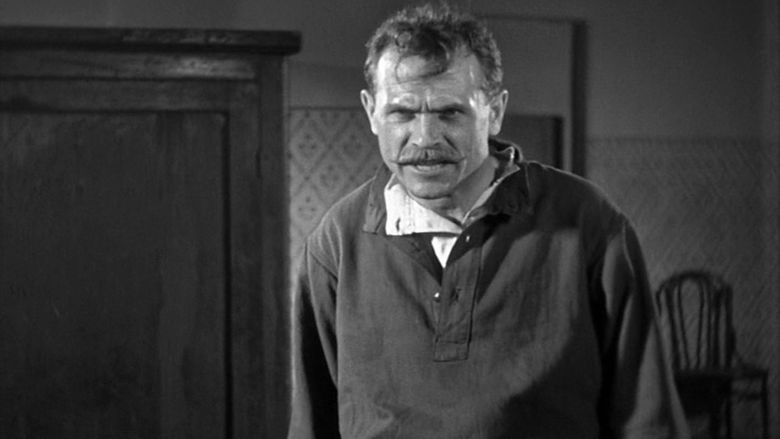 Chapaev premiered on 6 November, 1934, in the Leningrad cinema "Titan"; it quickly became one of the most popular films in the Soviet Union. Within the first year it was watched by 30 million people in the USSR alone.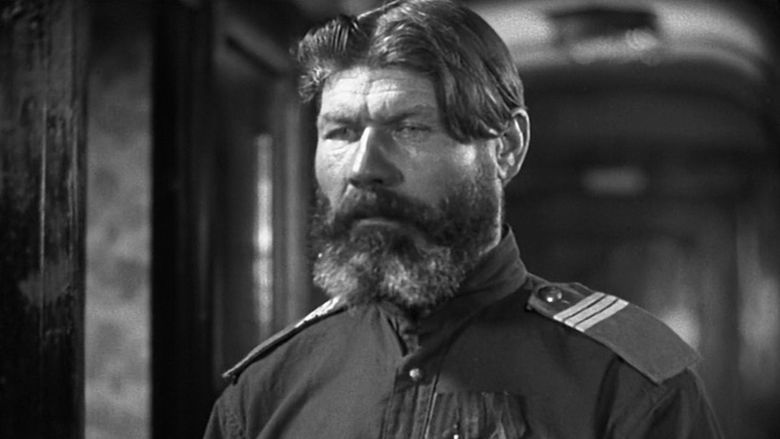 It was awarded "Best Foreign Film" by the US National Board of Review in 1935 and the Grand-Prix of the Paris World Fair in 1937.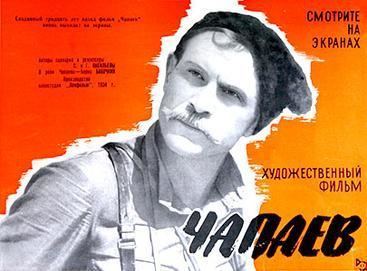 In a 1978 poll of cinema critics, the film was considered one of the best 100 films in history.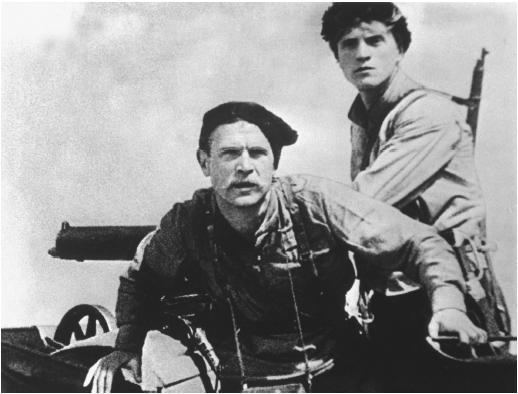 After the release of the film, Chapaev and his assistants Petka and Anka became Russian folklore characters. These three, together with their political commissar Furmanov, are present in a large number of Russian jokes.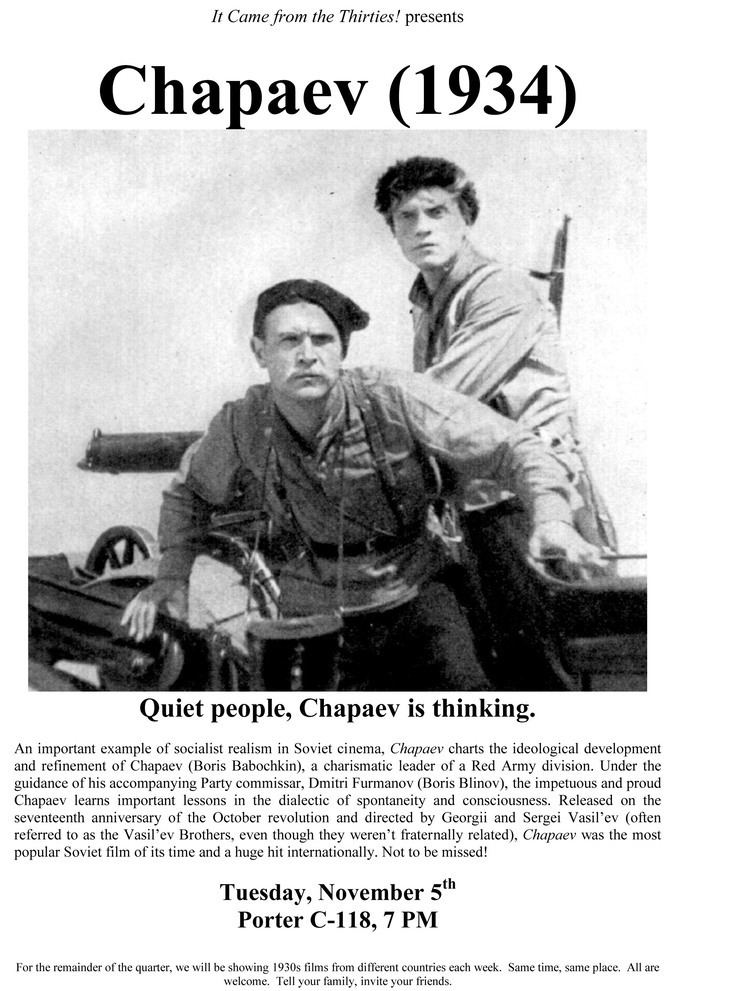 Boris Babochkin - Chapaev
Boris Blinov - Furmanov
Varvara Myasnikova - Anka
Leonid Kmit - Petka
Illarion Pevtsov - Colonel Borozdin
Stepan Shkurat - Potapov (Petrovich), Borozdin's batman
Vyacheslav Volkov - Elan Brigade Commander
Nikolay Simonov - platoon commander Zhiharev
Elena Volintseva - farmer
Boris Chirkov - farmer
Sergei Vasilyev - Lieutenant
Georgiy Zhzhonov - Teryosha's orderly
Mikhail Rostovtsev - Veterinarian
Andrei Apsolon - Red Army soldier
Stepan Krylov - Red Army soldier
Georgi Vasilyev - officer with a cigarette
Victor Yablonsky - Cossack Plastun (uncredited)
Emil Gal - vetfeldsher (uncredited)
Konstantin Nazarenko - trouble-making partisan (uncredited)
Pavel Leshkov - Borozdin's interlocutor (uncredited)