Full Name

Chai Soua Vang




Injured

2




Name

Chai Vang





Date

November 21, 2004




Occupation

Truck driver


Killed

6






Born

September 24, 1968 (age 53) (

1968-09-24

) Laos


Criminal penalty

Six consecutive life terms plus seventy years




Location(s)

Meteor, Wisconsin, United States


Weapons

7.62×39mm caliber SKS rifle


Similar

Vang Pao , Terry Ratzmann , Jeffrey Dahmer
Chai Soua Vang (born September 24, 1968) is a Hmong American from Laos who was convicted of murder. Vang, a six-year veteran of the California National Guard, shot eight people while on a hunting trip in northern Wisconsin on November 21, 2004; six were killed and two were wounded.
Contents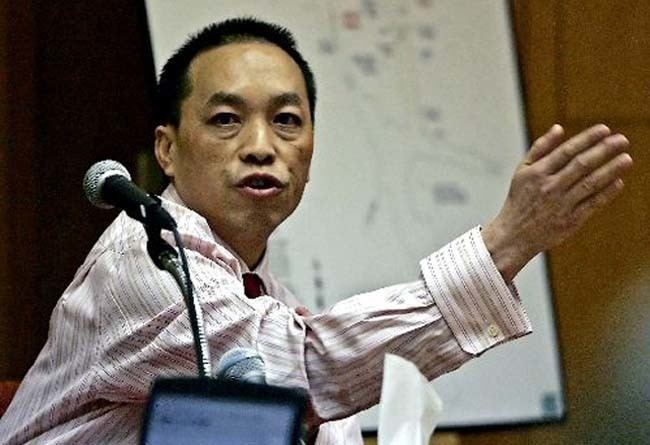 Although Vang acknowledged that he committed a shooting, there is significant dispute regarding the chain of events that caused the situation to become violent, with evidence indicating that Vang was being followed and called racial slurs by the shooting victims. Vang, who lived in Saint Paul, Minnesota at the time of the shootings, is imprisoned at the Anamosa State Penitentiary.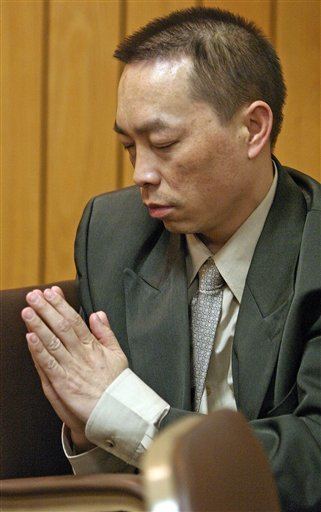 Personal life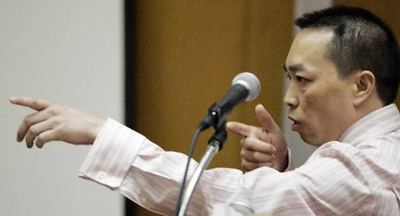 Vang's father served in a secret war that was funded and organized by the CIA that recruited the Hmong in Laos to disrupt supply routes going from Laos to Vietnam during the Vietnam War. General Vang Pao was the leader of this army and was seen as a father figure to the Hmong. After the United States made the decision to withdraw troops in 1972, Vang and his family escaped the Hmong genocide that was ordered by Pathet Lao to "exterminate the Hmong down to the last root" in retaliation for the Hmong assisting the United States. Many Hmong were able to make it to the U.S. however thousands of the Hmong were left behind and were killed. Vang and his siblings relocated to the United States in 1980 and settled in California. Vang lived in Sacramento and eventually enlisted in the California National Guard.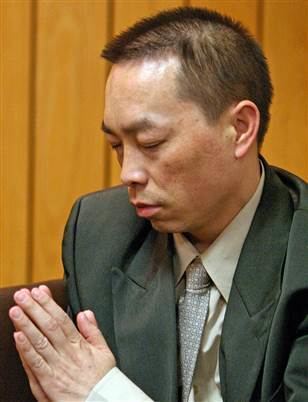 Vang moved to Minneapolis, Minnesota sometime around 2000. A few years later, he and his family moved to the neighboring city of St. Paul.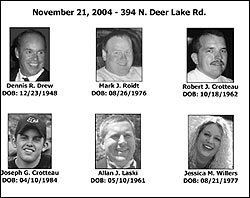 Vang is the father of six children. He is also a family shaman and a hunting enthusiast.
Shootings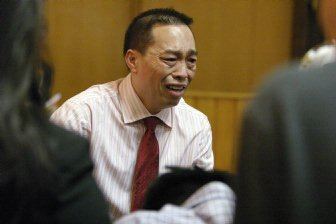 On the weekend of the shootings, Vang went out deer hunting with two friends and their two sons in northwest Wisconsin, a region where deer hunting is particularly popular, east of Birchwood, Wisconsin around the town of Meteor. Meteor extends over a large sparsely populated area. The land in the area is a mix of public and private. It is believed that Vang and his friends began their day on public land, but he later went onto a private 400 acre (1.6 km²) tract of land.

On Sunday, November 21, a hunting party of about 15 people were in a cabin on this private land. Terry Willers, one of the two co-owners of the land, left the cabin and saw Vang sitting in a deer stand. He used a handheld radio to ask the people still in the cabin whether or not anyone should be in the stand. Upon receiving a response in the negative, he approached Vang and told him to leave the property. Vang then apologized and started moving south towards a trail through a forested area of the property. According to Terry Willer's testimony, "As Bob got back on the radio and asked me where he was at and I said, uh, he's heading south down on the food plot right now. I radioed in to the cabin that I had a tree-rat and I had chased him off." At that point five of the hunters from the cabin who had heard the radio message arrived at the tree stand. Lauren Hesebeck a surviving victim stated, "Bob had said I'm going to go talk to him to find out who he is, why he's there, and make sure he doesn't, you know, knows that he's on private property and that he's not welcomed there. Denny had said to me this ought to be interesting, let's go and see what's going on. We got in the back of it standing up (ATV), hanging on the rear bar."After following the directions given by Willers, they proceeded to approach Vang further down the trail. Crotteau then suggested making a note of his hunting license number to make a report to the DNR and, according to Hesebeck's testimony, Crotteau "flipped over the hunting tag on Vang's back to get his license number".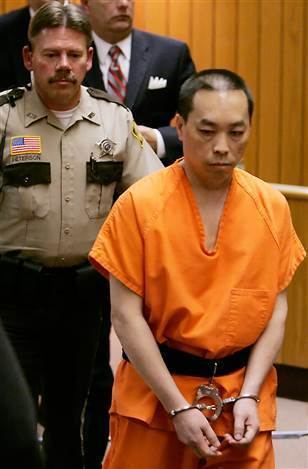 The events after the confrontation are disputed. A violent altercation broke out and four of the eight victims were shot in the back, and three of these four were hit by multiple rounds. Vang is believed to have fired about 20 rounds from a black SKS rifle chambered in 7.62×39mm, which was recovered by police. One of the wounded hunters died the next day, bringing the toll to six dead and two wounded.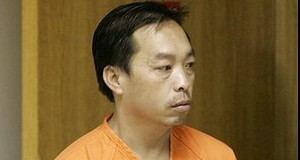 Vang fled the scene on foot and discarded his remaining ammunition, later stating that he did not want to shoot anyone else. Vang eventually came across another hunter riding an ATV (who had no affiliation with the victims), and this hunter offered to give Vang a ride, eventually taking him to Vang's cabin. Vang was arrested when he returned to his cabin five hours after the shooting. An officer waiting for Vang placed him into custody and transported him to the Sawyer County Jail. His bail was set at $2.5 million.
Victims
The victims were part of a group of about 15 people who made an annual opening-weekend trip to the Crotteau-Willers property. Among those killed were father and son Robert and Joey Crotteau and Willers' daughter Jessica Willers.
Those who were killed:
Robert Crotteau, 42
Joey Crotteau, 20
Alan Laski, 43
Mark Roidt, 28
Jessica Willers, 27
Denny Drew, 55
Those who were wounded:
Lauren Hesebeck, 48
Terry Willers, 47
Investigation
There have been conflicting reports about what may have led to the shootings. According to subsequent oral statements by Vang, one of the local hunters, Terry Willers, took the first shot at him from about 100 feet (30 m) away, and therefore the shootings were in self-defense. No shell casing was ever recovered from Willers' gun even though during the trial Hesebeck admitted to firing a single shot later during the incident when Vang, noticing that Hesebeck was still alive, fired at him again. Hesebeck testified no shot was fired before Vang started shooting. Additional forensic analysis of Willers' gun was not performed by the local law enforcement. The statements of both Vang and Hesebeck state that Vang removed the scope from his rifle before firing his first shot. Vang stated that race was a factor, alleging that during the verbal dispute, some of the local hunters yelled out racial slurs at him such as "chink" and "gook". On the stand, Hesebeck admitted that Robert Crotteau had called Vang a "Hmong a--hole". Hesebeck also admitted that he told law enforcement that Robert Crotteau had problems with trespassers in the past, specifically citing Hmong hunters, who often travel to Wisconsin from Minnesota to hunt. The term "Mud Duck" is often used in Western Wisconsin to refer to Minnesota residents, similar to "Cheesehead" being used to describe Wisconsin residents. Willers used this term to describe Chai Vang when he radioed back to the cabin. Though the term does not necessarily have a racial connotation, the defense argued that it did, due to the fact that Willers and the others did not know at the time that Vang was from Minnesota.
The criminal complaint states that Vang shot four of the victims in the back, and Vang himself admits he shot one victim in the back. He also shot many of the victims multiple times. The prosecution made use of these facts in arguing against the claim of self-defense.
Trial
The trial of Chai Soua Vang began Saturday, September 10, 2005 in Sawyer County Courthouse. All fourteen jurors (ten white women and four white men) were selected from Dane County, Wisconsin, and bused about 280 miles (450 km) northwest to Sawyer County, where they were sequestered.
Vang told the jury he feared for his life and began firing only after another hunter's shot nearly hit him. He detailed for the jurors how the other hunters approached him, and how he responded by shooting at each one. He says he shot two of the victims in the back because they were "disrespectful". He recounted with clarity how he killed each victim. While saying on the stand, "(he wished) it wasn't happening," Vang contended that three of the hunters deserved to die:
"Did Mr. Crotteau deserve to die?" Wisconsin Attorney General Peg Lautenschlager asked.
"Yes," Chai Soua Vang replied.
Vang further testified that Joseph Crotteau deserved to die "because he accused me of giving him the finger and tried to cut in front of me to stop me from leaving." And Laski deserved to die because he had a gun, he said. Vang re-enacted his deeds while on the stand, using his hands and arms to imitate the motions of firing a rifle. Vang's lawyers commented that some of his abnormal remarks were due to the language barrier. Therefore, when Vang responded affirmatively to the question that Mr. Crotteau and Mr. Laski "deserved to die," his meaning implied that the men contributed to the circumstances that led to their deaths.
Conviction
On September 16, 2005, Chai Soua Vang was found guilty of all six charges of first degree intentional homicide and three charges of attempted homicide by a jury of eight women and four men. On November 8, 2005, he was sentenced to six consecutive life terms plus seventy years (forty for two counts of attempted homicide plus five additional years for each count of homicide in the first degree); a sentence of life without parole. At the time, Wisconsin was one of 12 states in the United States that did not have the death penalty.
Reaction
The shooting and subsequent trial attracted nationwide attention. It has been reported that some Hmong Americans, like some other groups of Americans, do not fully understand American law regarding hunting. In their homeland, the Hmong had a different hunting culture, and most lands were government-owned and therefore open to subsistence hunting, as in other third world countries. Regional officials in Wisconsin and Minnesota have focused on educating Hmong hunters on private property rights to diminish the risk of future conflicts.
Custom Now, a store in the River Hills Mall, began selling bumper stickers saying, "Save a deer, shoot a Mung." After receiving complaints about the racist nature of the stickers, the store soon stopped selling them. Sometime later that year after the shooting, Chai Vang's home was burned down; the fire was deemed to be suspicious due to graffiti being found with profane language on the concrete blocks by the home, but it was never investigated further.
It was speculated that the killing of another Hmong individual, a 30-year-old man named Cha Vang, by James Nichols was influenced by the trial of Chai Vang. Cha Vang was shot with a shotgun, stabbed six times in the face and neck, and had his corpse hidden in the woods. Before killing Vang, Nichols made statements that Hmong people are "mean", "bad", and "go for anything that moves". His employer testified that two months before the killing, Nichols mentioned that he would have killed a Hmong hunter that he had seen in the woods if he had been carrying a shotgun. On October 6, 2007, an all-white jury found Nichols guilty of a lesser charge of second degree intentional homicide and sentenced him to 60 years in prison. "The message sent to the Hmong community is that someone can shoot a Hmong hunter and not get the maximum sentence," said Tou Ger Xiong, spokesman for the Coalition for Community Relations in St. Paul, Minnesota.
Chai Vang's military experience
Six years in the California National Guard, 1989–1995
Sharpshooter qualification badge (mid-level, above "Marksman")
Good Conduct medal
References
Chai Vang Wikipedia
(Text) CC BY-SA