Amsterdam, Netherlands




Professor




Dutch






Cees Jan Hamelink


14 September 1940 (age 76) (

1940-09-14

)

Rotterdam, Netherlands




University of Amsterdam




University of Amsterdam University of Aruba Vrije Universiteit Amsterdam




Els De Bens, Olga Linné, Venkat Iyer, Breda Pavlič, Jacob Firet




The ethics of cyberspace, Global Communication, The politics of world communication, The technology gamble, Media and Conflict: Escalatin
Cees Jan Hamelink (born 14 September 1940) is a Dutch academic known for his work on communication, culture, and technology. He is emeritus Professor of International Communications and emeritus Professor of Media at the University of Amsterdam; Professor in Management Information and Knowledge at the University of Aruba; and Professor of Media, Religion and Culture at the Vrije Universiteit Amsterdam.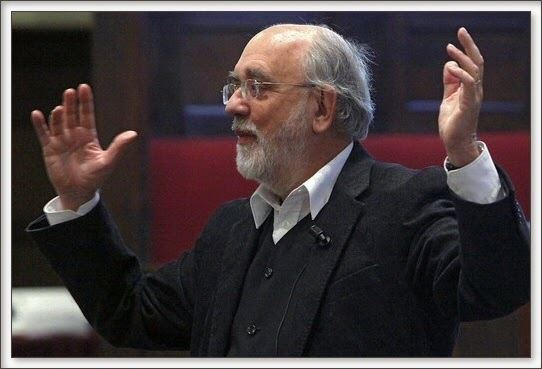 He was in a number of boards worldwide; chair of the Dutch League for Human Rights, chair of the Jan van Eyck Academie, honorary president of the International Association for Media and Communication Research and chair of Amsterdam World Jazz City 2014.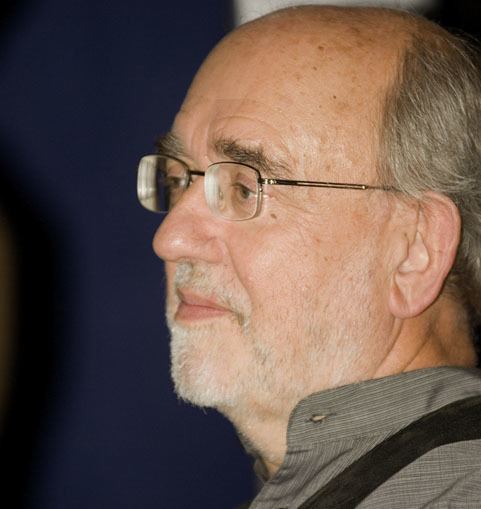 Hamelink wrote over seventeen book on communication, culture and technology. Among which best sellers as "The Technology Gamble", "The Politics of World Communication" and "The Ethics of Cyberspace".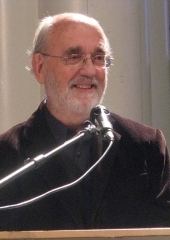 Next to all this he is a passionate jazz musician. As a bassist he played in the trio with Louis van Dijk. Since 2008 he plays with Tamara Hoekwater in the Bourgondisch Combo, performing in the Netherlands and abroad. On 3 October 2014 they launched their CD I said yes in the Faculty Club of the University of Amsterdam.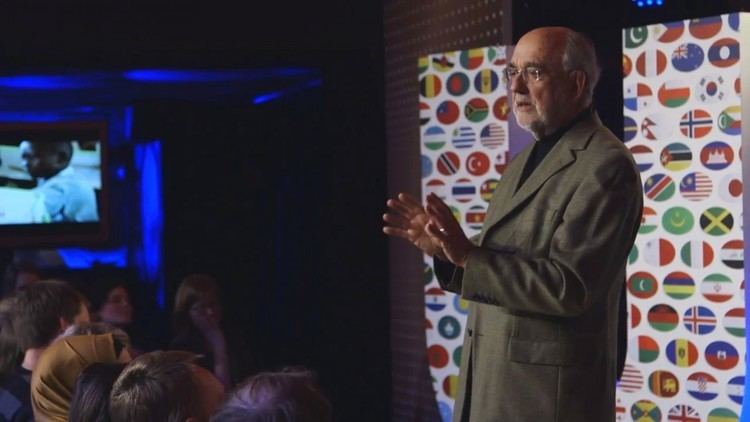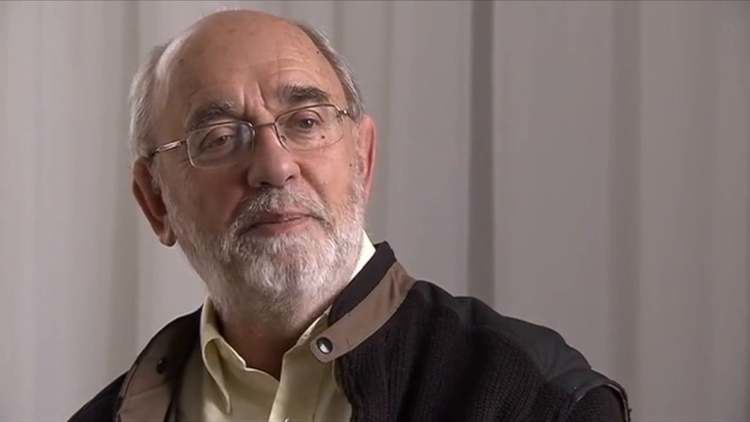 Global Communication, London, 2014
Media and Conflict, Escalating Evil, 2011
Regeert de leugen?: mediaplichtigheid aan leugen en bedrog, Amsterdam, 2004
Human Rights for Communicators, 2003
De leugen regeert: over leugen en bedrog in de informatiesamenleving, tekst inaugurele rede Vrije Universiteit Amsterdam, 2002
The Ethics of Cyberspace, Londen, 2000, vertaling van Digitaal fatsoen: mensenrechten in cyberspace uit 1999
Digitaal fatsoen : mensenrechten in cyberspace, Amsterdam, 1999
The Politics of World Communication, 1994
Internationale communicatie: arena van internationale conflicten, tekst inaugurele rede Universiteit van Amsterdam, 1984
Informatie en macht: over de samenhang tussen de toegang tot informatie en de uitoefening van maatschappelijke macht, Baarn, 1984
De computersamenleving, Baarn, 1980
Derde wereld en culturele emancipatie, Baarn, 1978
De mythe van de vrije informatie, Baarn, 1978
Perspectives for public communication: a study of the churches' participation in public communication, proefschrift Universiteit van Amsterdam, Baarn, 1975
Cees Hamelink Wikipedia