Cedric Cobbs (born January 9, 1981) is a former American football running back who played for two seasons in the National Football League (NFL) and one season in the af2. He was drafted by the New England Patriots in the fourth round of the 2004 NFL draft and played one season with the team. He played for the Denver Broncos in 2006 and for the Arkansas Twisters in 2008.
Contents
College career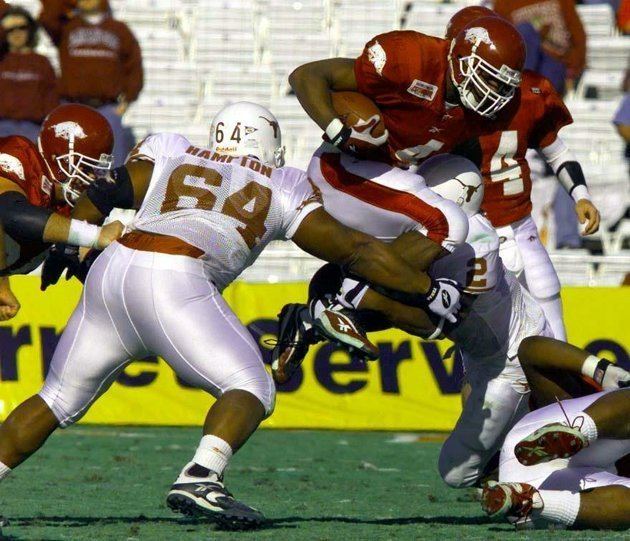 Cobbs attended college at the University of Arkansas, where he played football, starting for four years. He finished his collegiate football career with 3,027 rushing yards, good enough for third place in school history. Cobbs led the Razorbacks to a 9-4 mark his redshirt senior year in 2003, and was named 1st team Southeastern Conference, after finally rushing for over 1,000 yards. Cobbs was also named the Offensive MVP of the Independence Bowl victory over Missouri, 27-14, after rushing 27 times for 141 yards and one touchdown. During his freshman season in 1999, Cobbs set the freshman rushing record at Arkansas, but it has since been broken by former Razorback running back Darren McFadden. Cobbs was named to the SEC All-Freshman team in 1999, and led Arkansas to a 27-06 victory over the Texas Longhorns in the Cotton Bowl on January 1, 2000, in Dallas, Texas, while winning the honor of Offensive MVP.
National Football League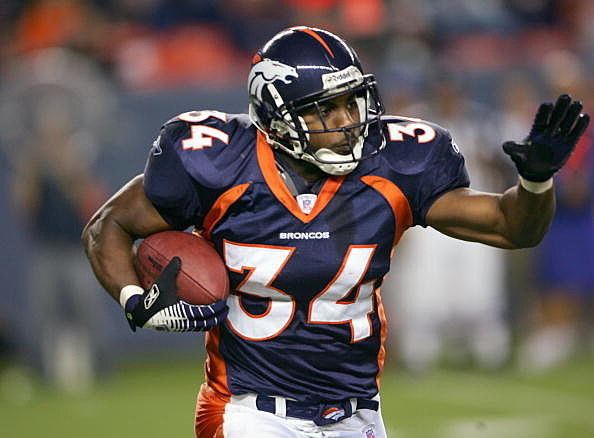 Cobbs was drafted in the fourth round (128th overall) of the 2004 NFL Draft by the New England Patriots. After helping the Patriots win Super Bowl XXXIX as a rookie, he was released during final roster cuts on August 29, 2005. He was acquired by the Denver Broncos in 2006, via free agency. He played in two games and gained nine yards on three rushing attempts. He was released by the Broncos on May 1, 2007, but re-signed on August 21. He was released in the first round of roster cuts six days later.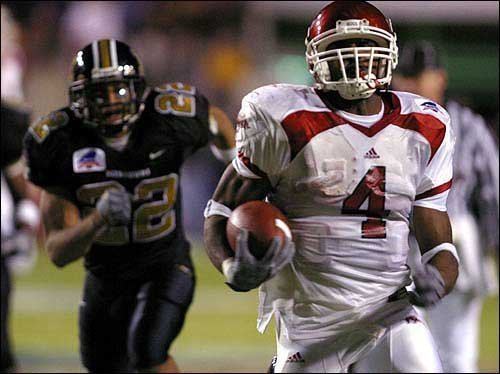 Cobbs appeared on the NFL radar again in March 2008, when he attended the largest NFL Pro Day in Arkansas football history. Cobbs worked out with the running backs in front of 45 NFL team officials. Cobbs was unable to make an NFL team for the 2008 season. He also attended the 2009 Pro Day at the University, joining former Razorback wide receiver Marcus Monk in attempting to make an NFL roster.
af2
Cobbs was activated, and made his arena football debut against the Iowa Barnstormers on June 28, 2008.
Boxing career
Cobbs took part in a professional boxing match at Bumpus Hardley Davidson in Memphis, Tennessee. The match, which was the main event, was part of a charity event for an "Anti-Bullying Campaign." Cobbs' opponent was local boxer Sugi Foxx; he entered the night with an 0-9 record. According to Boxrec.com Cobbs was TKO'd in the second round of a scheduled four round bout.
References
Cedric Cobbs Wikipedia
(Text) CC BY-SA