1996 (1996)–present




cattledecapitation.com




The Locust Caninus






San Diego, California, U.S.




Deathgrind death metal goregrind (early)




Satan's Pimp Three One G Accident Prone Metal Blade War Torn




Travis Ryan, David McGraw, Derek Engemann, Josh El, Gabe Serbian





Facebook

Myspace

YouTube
Cattle Decapitation is an American deathgrind band from San Diego, California, formed in 1996. The band's current line-up includes vocalist Travis Ryan, guitarist Josh Elmore, drummer Dave McGraw, and bassist Derek Engemann. Cattle Decapitation have released seven albums, their most recent being The Anthropocene Extinction in 2015.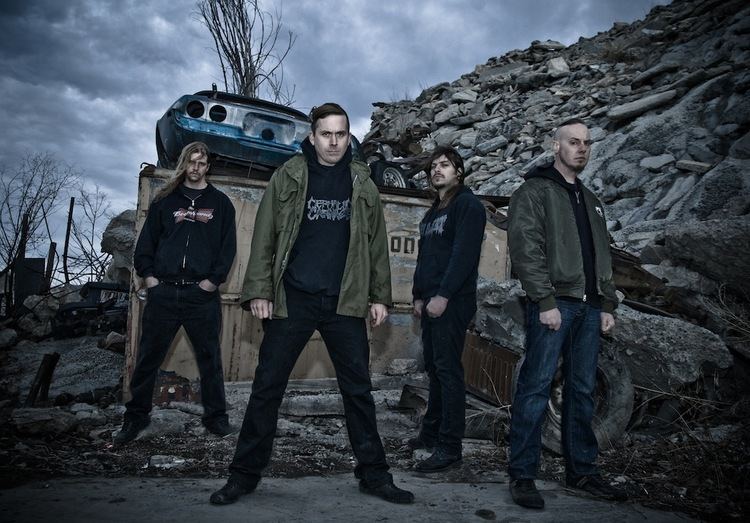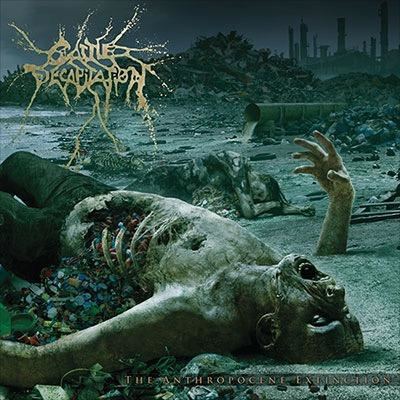 Founded in 1996, Cattle Decapitation's songs protest the mistreatment and consumption of animals, the abuse of the environment and touch subjects such as misanthropy and genocide of the human race. Much of their music is based on putting humans in the situations that animals are subjected to, for example animal testing, slaughter, etc. While the band started with an entirely vegetarian lineup, only two current members are vegetarian namely Travis Ryan and Josh Elmore.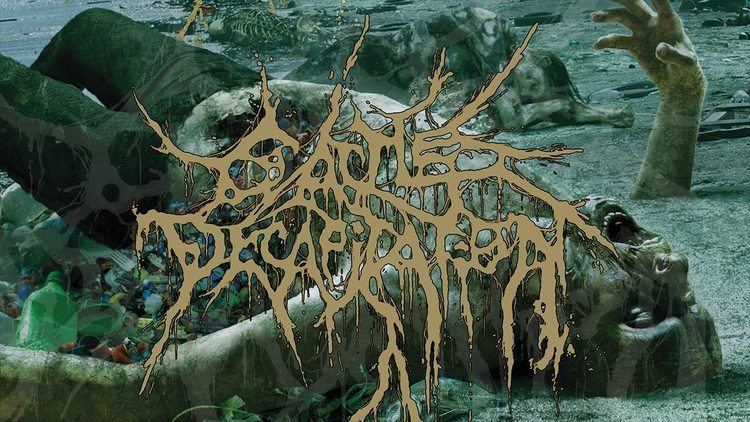 Their 2002 album To Serve Man saw controversy in Germany, where distribution company SPV refused to handle the album due to its graphic cover. The cover of the 2004 album Humanure, featuring a cow excreting human remains, was reportedly censored without permission from the label in some outlets. Record store owners did not display the album, making it difficult for customers to find and buy it.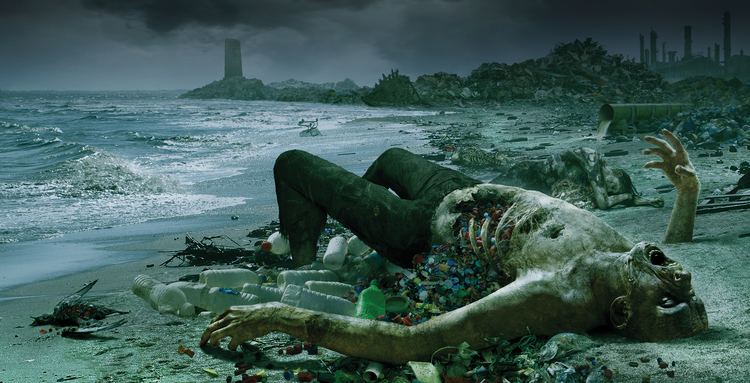 Former member Gabe Serbian is a member of the band The Locust. Former member Dave Astor was also a member of The Locust.
Metal author and journalist Garry Sharpe-Young once acknowledged the band as "one of the few metal bands whose message hits as hard as their music".
In August 2009, Cattle Decapitation parted ways with long-time bassist Troy Oftedal because of "musical and personal differences". Cattle Decapitation's album, Monolith of Inhumanity, was released in 2012. It received positive reviews upon release.
Cattle Decapitation has toured with many extreme metal acts including, Suffocation, Cryptopsy, The Black Dahlia Murder, Deicide, Behemoth, Hate Eternal, Krisiun and Job for a Cowboy. The band also participated in Metal Blade Record's Scion A/V Showcase in late 2012.
The band spent the majority of 2014 writing a new record, tentatively due in 2015. The tracking for the album was announced to have been completed on February 14, 2015. on May 20, 2015, Cattle Decapitation announced the title of the new record would be The Anthropocene Extinction and will be released through Metal Blade Records August 7, 2015. Alongside this announcement the band released the first song of the record, titled "Manufactured Extinct."
Forced Gender ReassignmentMonolith of Inhumanity · 2012
Manufactured ExtinctThe Anthropocene Extinction · 2015
Clandestine WaysThe Anthropocene Extinction · 2015

Cattle Decapitation Wikipedia