Catherine Sophia Callbeck CM (born July 25, 1939) is a retired Canadian politician.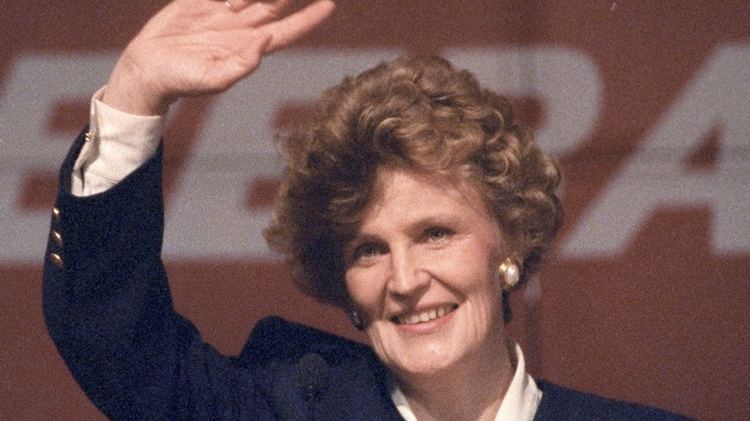 She was the 28th Premier of Prince Edward Island from 1993 to 1996, the second female provincial premier in Canadian history, and the first to win a general election (the first female premier, Rita Johnston of British Columbia, became premier after winning the party leadership but lost the subsequent election). She was subsequently a member of the Senate of Canada from 1997 until her retirement in 2014.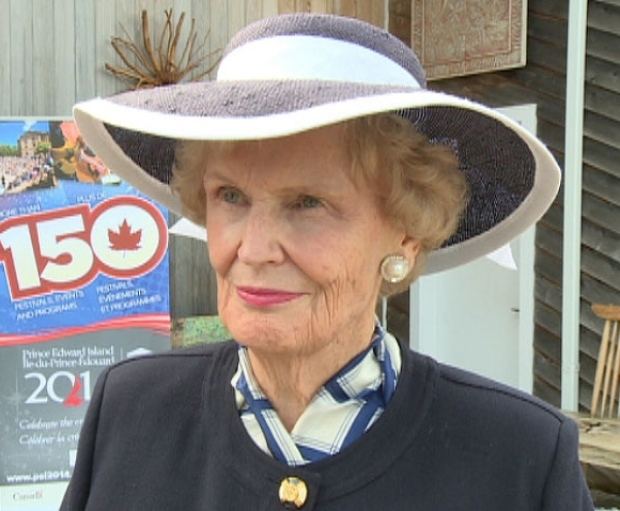 Born in Central Bedeque, Prince Edward Island, the daughter of Ralph R. Callbeck and Ruth Campbell, she received a Bachelor of Commerce degree from Mount Allison University in 1960 and a Bachelor of Education degree from Dalhousie University in 1962. She took post-graduate courses in business administration from Syracuse University.
Callbeck was a business teacher in New Brunswick and Ontario before returning to the island to enter the family retail business.
A Liberal, she was first elected to the Legislative Assembly of Prince Edward Island in 1974. She was appointed to Cabinet as Minister of Health and Social Services and Minister Responsible for Disabled Persons. She decided not to seek re-election in 1978 in order to work in the family business.
Callbeck returned to politics in 1988 when she was elected to the federal House of Commons as an MP for the Liberal Party of Canada.
In January 1993 she returned to provincial politics to successfully run for the leadership of the Prince Edward Island Liberal Party and was appointed Premier on 25 January. Under her leadership the Liberals won the 1993 provincial election, making her the first female leader of a political party in Canada to lead her party to victory in a general election.
Callbeck was premier at the same time as the other three most important public offices in the province were also held by women: Elizabeth II was Sovereign in Prince Edward Island, Marion Reid was the Lieutenant Governor, and Patricia Mella was the Leader of the Official Opposition.
Callbeck's government proved to be unpopular, however, mainly because of her breaking of a signed legal contract to implement a 7.5 per cent rollback on public sector employees salaries, as well as implementing controversial municipal amalgamation policies, staining her party's image for years to come. Callbeck's administration had been faced with rapidly increasing health care costs at the same time as federal equalization and transfer payments were decreased.
Callbeck resigned in October 1996 after only three and a half years as PEI's premier. The Liberal party lost the provincial election in November 1996 as well as the next two general elections, only returning to power in the 2007 election.
In September 1997 she was appointed on the recommendation of Jean Chrétien to the Senate.
On January 29, 2014, Liberal Party leader Justin Trudeau announced all Liberal Senators, including Callbeck, were removed from the Liberal caucus, and would continue sitting as Independents. The Senators referred to themselves as the Senate Liberal Caucus even though they were no longer members of the parliamentary Liberal caucus.
Callbeck retired from the Senate on July 25, 2014, when she reached the upper house's mandatory retirement age.