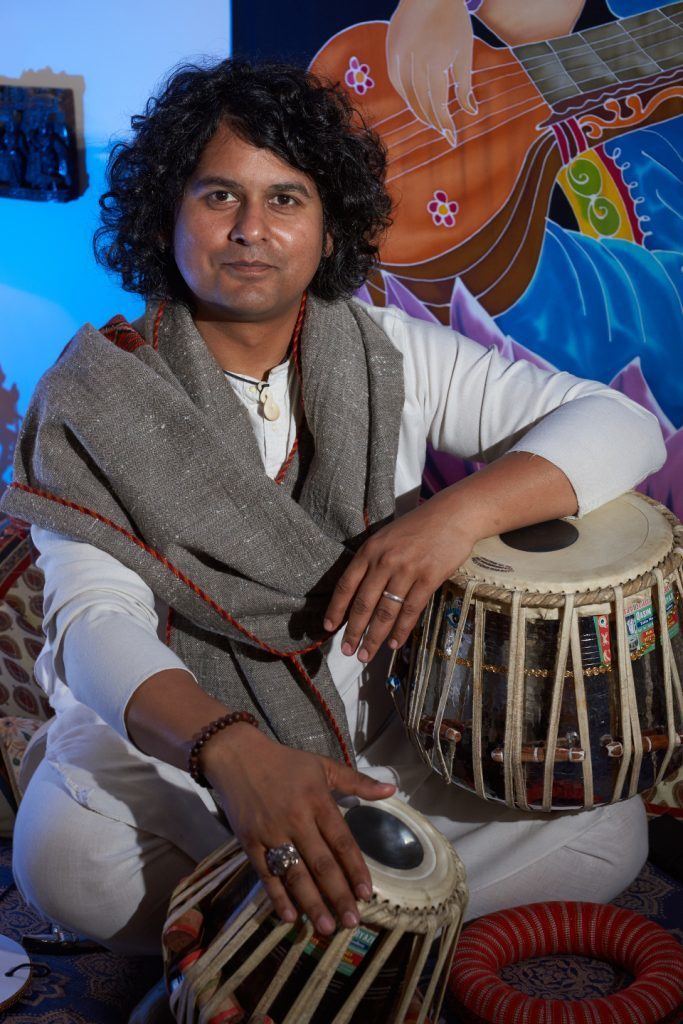 In Vancouver, Canada, the young Khan met Mushtari Begum, a Ghazal singer, Sheikh Mohyudean, a harmonium / Qawaali singer, and Ustad Rukhsar Ali, a Tabla player. He subsequently began his tutelage under the guidance of these musicians and would later combine his musical disciplines. Khan mastered the ability to sing Ghazal and play the Tabla simultaneously which garnered him respect and attention in the Indian classical music world. Khan's repertoire also include the Tarrannum Ang Gayaki while playing the Tabla, which is a very difficult talent, and has made this aspect his trademark style. Khan has been crowned as the chief architect in this rare style of performance, and his contribution has been etched into the world of Indian classical music.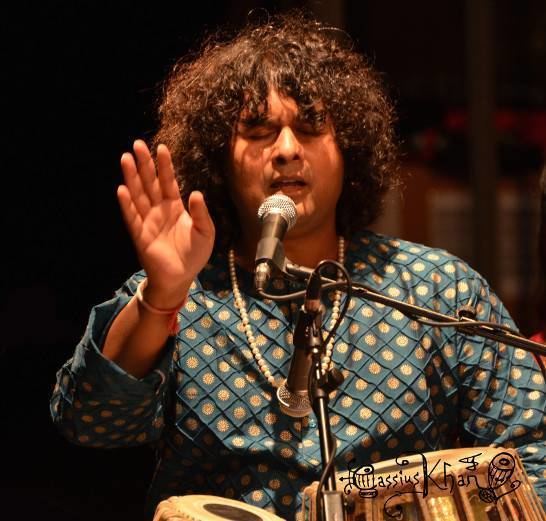 Khan's early career met with limited success after the recording and international tour of his first album "Cassius Khan-The Young Tabla/Ghazal Wizard." Khan states because of his young age he was taken advantage of by his management and did not secure the rights to his albums or financial gains.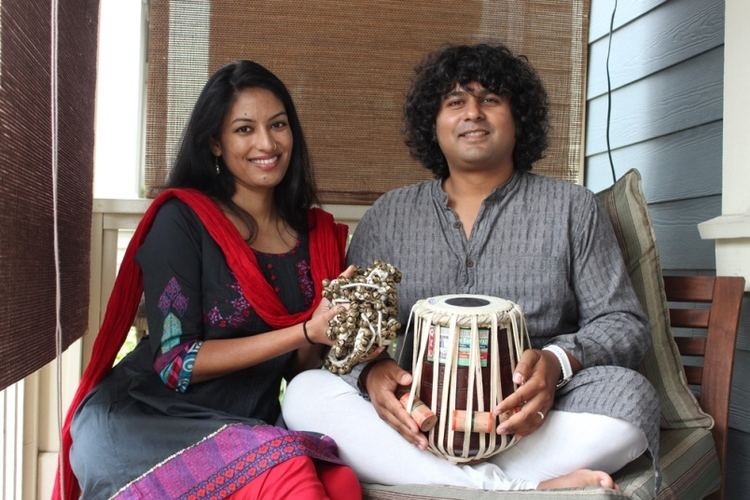 He would continue on to college and university and had thoughts of pursuing a career in Law and Psychology. Ultimately, after earning a B.A. Khan decided to stick to music. He started by touring the folk festival scene in North America, South Pacific, Europe and South America soloing and collaborating with artists of various genres from around the world as both a Tabla player and vocalist. In his young career and to date, Khan has performed in over 25 countries.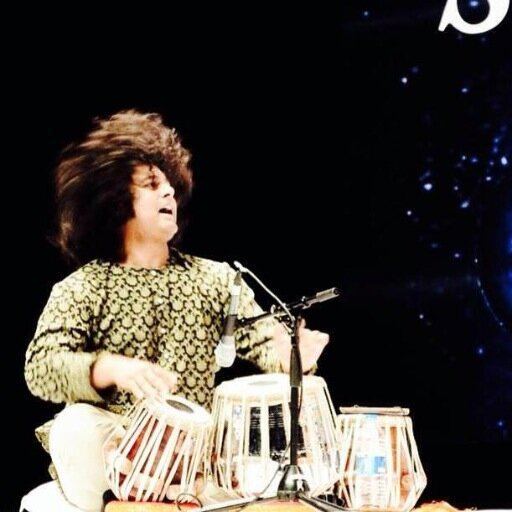 In 2001, Khan composed "Asia Music" for the IAAF World Championships in Athletics under the guidance of composer Jan Randall. The piece he composed gained him international recognition as a composer. Later on, Khan would tour the world to showcase his talent of Ghazal singing and Tabla playing.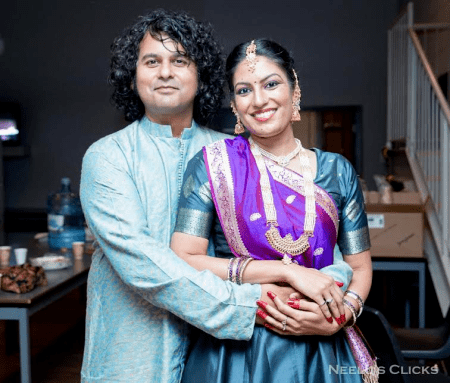 In 2005, Khan was the only Canadian musician of Indian heritage invited to perform Ghazal and a Tabla solo recital at the National Arts Centre in Ottawa as part of Alberta Scene Festival. Khan was then invited by the Salmon Arm Roots and Blues Festival to present his first classical Ghazal and Tabla recital concert in a Canadian Folk festival in 2006. Khan was also among few selected out of 8,000 applicants to showcase Ghazal/Tabla at South by Southwest in Austin, Texas in 2008. That same year he was invited to perform at the Juno Awards in Calgary. The following year Khan was a featured artist for the Canadian Music Week. Khan's recordings were also selected for the Japan Trade Mission in 2009. Khan is also the first Canadian who performed at the prestigious Sa Ma Pa Music Festival at Kamani Auditorium in New Delhi India on 23 November 2013. These accomplishments are a first for any Canadian Indian musician. Khan was signed by the Yarlowe Artist Group in 2008 but unfortunately in later 2009, Khan fired his management on the grounds of theft, fraud and career jeopardisation.
Khan's Ghazal album "Mushtari, a live concert" released in 2011, was nominated for World Album of the Year by the Western Canadian Music Awards (WCMA) and was a tribute to his guru and teacher, the late Mushtari Begum, with a selection of choice classical Ghazals and a tabla solo recital. This was the first ever album recorded in the world with Ghazal and tabla simultaneously by one artist. He also released a tabla solo single titled "Sparks of Energy" in 2011. Both of these albums feature Khan's wife, Amika Kushwaha as the brilliant Harmonium soloist.
Other selected collaborations include the ground breaking collaboration "Dark Clouds" (2006) with Jazz pianist Stu Goldberg ( the lead keyboardist to John McLaughlin's Mahavishnu Orchestra) a prized collaboration with Slide Guitar legend Ellen McIlwaine to record "Mystic Bridge" which is a ground breaking Blues/Indian music album, "I Feel Love Again" (2002) with Mediterranean Guitarist Pavlo, "Mani Licks" (2002) with Heavy Metal/Shredder Guitarist Dan Mani,"A Demon's Dream" (2002) with Acoustic/Electric Guitar wizard Dave Martone, and "The Alchemists" (2002) with Dave Martone, and "Angel of Sevilla" (1990) with the late Spanish Guitarist D'Arcy Greaves.
Khan has also collaborated with the inventor of the Mohan Veena, Pandit Vishwa Mohan Bhatt, Ustad Aashish Khan Sarode player of the Maihar Gharana, Satvik Veena exponent Pandit Salil Bhatt, Kathak Danceuse/Harmonium soloist Amika Kushwaha, amongst other greats of Indian classical music and Ghazal singers. Khan has also worked in television and is featured in a commercial for Nanak Foods as a tabla player who finds musical inspiration after being served the halwa sweet dish by his wife, Amika Kushwaha.
Khan was awarded the 'Salute to Excellence Award' by the City of Edmonton for his immense contributions and honour he had brought in Indian classical music; he has lent his hands and voice to almost all genres of music, from Pop to Rock, to Electronica to Country, to World and Heavy Metal, to Blues and Roots. His royalties earned from television, radio play and the sales of over 20 recordings are rumoured to be "extremely substantial." Khan is also the very first Canadian Indian classical musician to perform fusion collaborations with so many musicians from all genres of music since 1987, and has been recognised as "Canada's Most recognized Multifaceted Musician."
Khan has publicly stated that the Canadian music scene, especially some folk festivals, have limited room and interest for practitioners of Traditional music and that the term "World Music" is a colonial term to degrade music outside the Western genres.
In the hopes that Indian Classical musicians and dancers have a proper platform for public performance in Canada, he along with his wife, Amika Kushwaha, founded the Mushtari Begum Festival of Indian Classical Music and Dance, debuting on 25 August 2012 at the Massey Theatre in New Westminster, BC, Canada. Khan has stated that public support for this festival is still very low, and hopes to grow the festival in the years to come. Already, however, the Mushtari Begum Festival has become recognised as Canada's most elite festival of Indian Classical Music.
A respected critic, Khan has sat on many panels as a judge and has also adjudicated for the Shastri Indo Canadian Scholarship fund. He is also an honorary Cultural Ambassador to the City of New Westminster.
Khan was born in Lautoka, Fiji, to Muslim parents, Naimatullah and Razia Khan with three siblings. His family moved to Canada in 1974 for 9 years to return to Fiji for 4 years and later returned to Canada in 1987.
Khan is a well educated academic who studied Psychology and English, and has a number of academic accolades under his belt. He takes a major interest in world politics and sports. Prior to an injury in a car accident, he played ice and ball hockey for many years as a goaltender, and idolised Grant Fuhr in his young age. He appeared in four A.B.H.L All Star Games as the starting goaltender, and was known for his immense strength, cat like reflexes, and an unbeatable glove hand. Khan was also a track star, and participated in many 100-meter sprint meets in Canada and is also an avid weightlifter.
Khan is famous for his honesty, kindness, and generosity and is equally well known for his straight forward and fearless personality. He has been publicly critical on his intense dislike to the term World Music is disappointment on the fact that the Canadian Music scene needs to open its doors to music of non-Western disciplines. He was also very critical about the 2005 Albertascene Festival which stirred up a lot of controversy, in which he bluntly told the media about his disappointment on money mismanagement on the festival's behalf as the artists who performed there were misled about receiving music contracts, wages, accommodation and food. He worked undercover for the Edmonton Journal to expose racism in some local nightclubs, which also stirred a lot of controversy at the time.
Khan is an avid Mercedes Benz diesel enthusiast, and has owned a number of the 300D models. His trademark Mercedes is a 1973 W114 220D. He also owns a 1991 Nissan Figaro. He also loves to paint stylised Indian art, and has had some of his works on public display in art galleries. Khan has donated a portion of his earnings to orphanages around the world and was the very first human being on earth to donate $10,000.00 of his concert earnings to the victims of the 2004 Boxing Day Tsunami.
Cassius's music has been illegally used by Vancouver rapper and composer Chin Injeti, who released an entire album, "D'Tach" by stealing Khan's tabla, voice and compositions without his permission. The album is currently on sale here: http://chininjeti.com/discography/dtach/ Many have said that if it wasn't for Khan's stolen contributions for this album, Chin Injeti would have never received the Grammy Award.
Cassius received the honorary title of "Ustad" or Maestro for his unique ability to play the tabla and sing ghazal. Khan has stated that hard work and sacrifice has brought him to where he is now regardless of facing racism is Canada's mainstream music scene.
Khan lives in New Westminster, British Columbia. He married Kathak dancer Amika Kushwaha in 2006 and are each other's chief accompanists in either her solo Kathak dance concerts or his Ghazal and tabla concerts.