Series

Cars


Genre

Racing video game




Initial release date

12 October 2009







Release date(s)

NA: October 12, 2009EU: October 30, 2009




Platforms

PlayStation 3, Wii, PlayStation 2, Xbox 360, PlayStation Portable, Nintendo DS


Developers

Incinerator Studios, Tantalus Media


Publishers

THQ, ak tronic Software & Services GmbH, THQ (UK) ltd


Modes

Single-player video game, Multiplayer video game




Similar

THQ games, Racing video games
First 30 minutes cars race o rama xbox360 ps2 ps3 wii
Cars Race-O-Rama is a racing game that was released on October 12, 2009. It is the sequel to Cars Mater-National Championship, which was released on October 27, 2007. The PSP and DS versions of the game were created by Tantalus Media in Melbourne and Brisbane, Australia. A toy line for the release was released in early 2009, as the name "Race O Rama" was used for the 3rd series of Mattel Die-Cast Disney Cars. This is the last Disney/Pixar video game published by THQ as well as the last game to be published by any other company except Disney Interactive.
Contents
Gameplay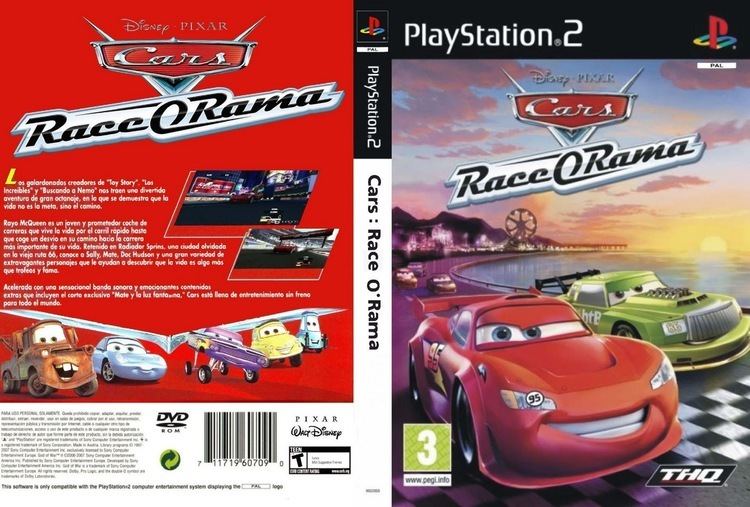 In Cars Race-O-Rama, players will join Lightning McQueen and Chick Hicks in Radiator Springs as they prepare their academy of student racers to compete in the Race-O-Rama Exhibition.
Areas
The game has a couple new and old areas.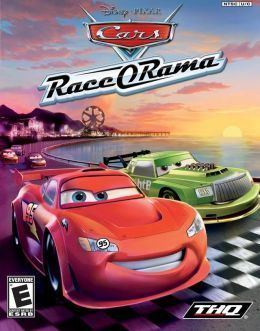 Radiator Springs - A small town located in Carburetor County. It is considered the home of most Cars characters.
Ornament Valley - The Gateway to Radiator Springs and Tailfin Pass. In Cars Mater-National Championship, it had an airport and was more developed. In Race-O-Rama, it is back to its original state as shown in the film Cars and the Cars video game.
Tailfin Pass - The Cadillac Mountain Range is located in this area. The landscape is mostly pine trees, mountains, waterfalls, and rock formations. The Wheel Well Hotel over looking Radiator Springs and Ornament Valley is located in this area.
Radiator Springs Speedway - An area where racing cars race. The area is the first and last area of the game.
Santa Carburera: A city located on an island. It is seen on the front cover of the video game, and is based on Santa Monica Beach.
Autovia - A desert type area with mines and few businesses.
Motoropolis - An area where most expressways are located. It is shown at nighttime.
Reception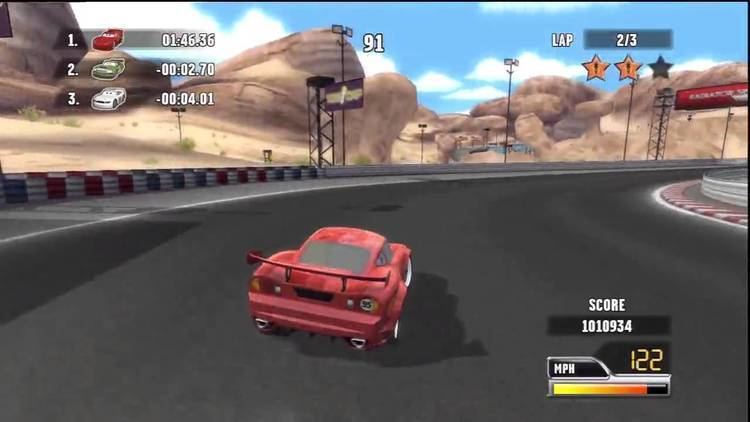 The PS2, PS3, Wii, and Xbox 360 versions of the game received mixed reviews, according to Metacritic. The DS and PSP versions have not received enough reviews to gauge reception.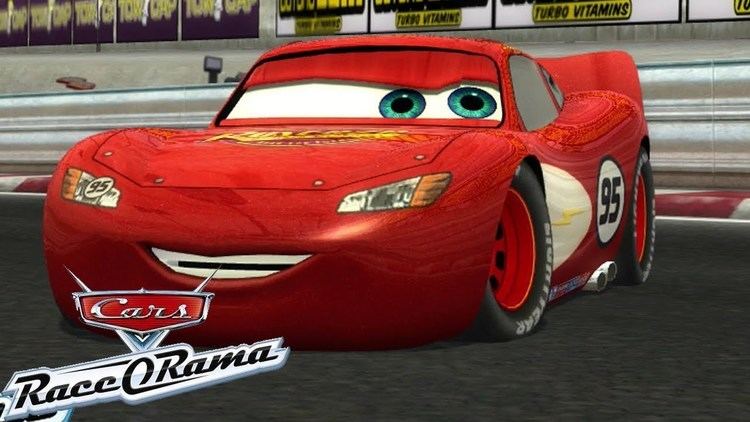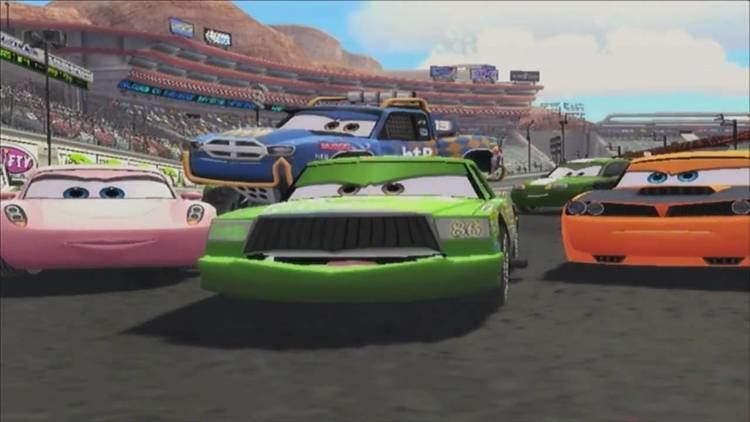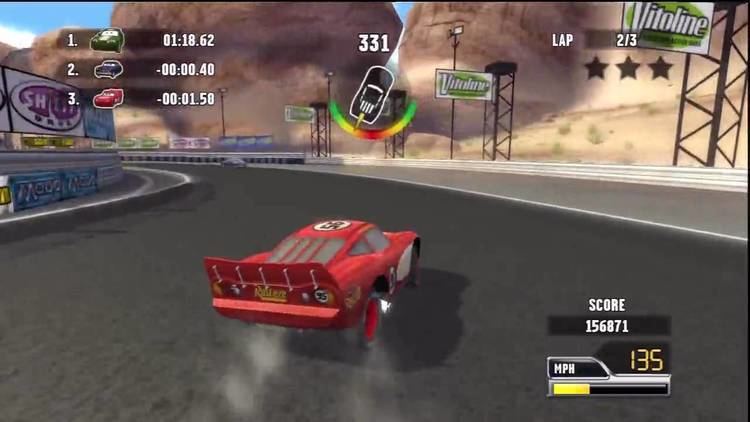 References
Cars Race-O-Rama Wikipedia
(Text) CC BY-SA