Carrie Nuttall is an American photographer who works primarily in the music and entertainment industry. She is married to Neil Peart, drummer and lyricist of Canadian rock band Rush. Their first child, Olivia Louise Peart, was born on August 12, 2009.
Contents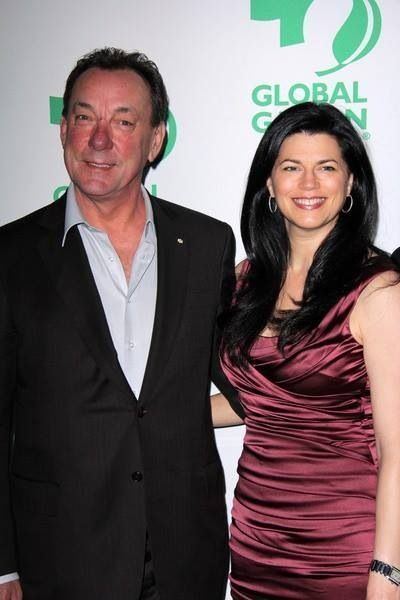 In 2005, Nuttall published Rhythm and Light, a portrait book capturing intimate photos of Peart in the recording studio.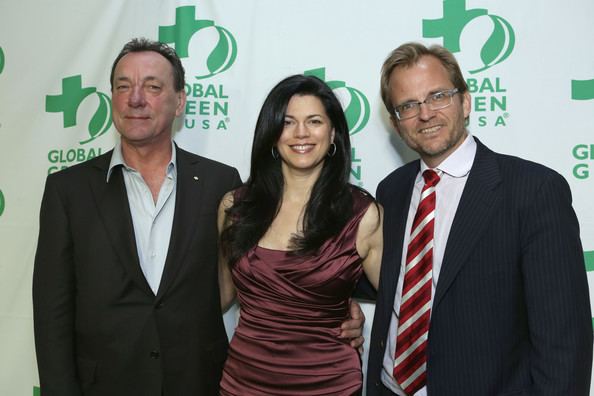 Nuttall, Peart, and their daughter's house is at Santa Monica, California. They also spent time in a home in the Laurentian Mountains of Quebec, Canada, as well as in Toronto, Ontario, Canada, during Rush's recording and rehearsal sessions. Neil Peart passed away on January 7, 2020.
Facts
1. In 2005, Carrie Nuttall published a book of photos called "Rhythm and Light," which featured her husband Neil Peart.
2. Nuttall and Peart were familiarized with each other by Andrew MacNaughtan, who was working as a photographer at the band Rush.
3. Even though Nuttall was a great fan of the band Rush during her high school days, she was not aware of any of the names of its members.
4. Peart's daughter Serena Taylor died in a car accident on 10th August 1997 and his common-law-wife Jacqueline Taylor died on 20th June 1998. 5. Nuttall encouraged her husband to move to Laurentian Mountains and to keep his home there

Career as a Photographer
Carrie Nuttall, an American Photographer, was born in Santa Monica, California, on 11th November 1963. She works mainly in the music and entertainment industry. One of her major work related to photography was published in 2005, called Rhythm and Light. It is a portrait book portraying intimate photos of Neil Peart, her husband, in the recording studio with Rush during the band's "Vapor Trails" sessions in Toronto. There is a difference of opinion about the book among the general public, but overall it gained massive popularity, and people are fond of Nuttall's fantastic photography skills.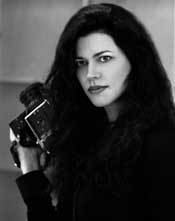 Husband Neil Peart
Neil Peart, born in 1952, He was a
drummer
and lyricist of the
Canadian
rock band Rush, which he joined on 29th July 1974. He was an
Atheist
as well. He was a versatile writer who wrote songs such as the science-fiction filled "Tom Sawyer," the power ballad "Closer to the Heart," and the compelling social reflection "Subdivisions." He has received numerous awards and fame for his work. He was welcomed into the Modern Drummer Hall of Fame in 1983.This made him the youngest individual ever to be honoured with this title. He was fond of cars, and it was his hobby to collect different model cars. He also owned luxury rides.
Nuttall was introduced to Peart by Andrew MacNaughtan, who was the then Rush photographer in
Los Angeles
. After MacNaughtan passed away, Peart himself declared on his
website
that his wife Nuttall had been working as MacNaughtan's assistant in
photography
, and that is how he met Nuttall. The couple got married in September 2000, two years after Peart's wife, Jacqueline Taylor, died after having a brave fight with
cancer
. The
marriage
happened 3 years after the death of Peart and Taylor's daughter Selena Taylor. Selena passed away in a car accident at the age of 19 in 1997.
During an
interview
in July 2005, Nuttall shared that she was a huge fan of Peart, but little did she know regarding the members of the band. He announced his
retirement
from the music industry on 7th December 2015, in an
interview
with Drumhead Magazine, immediately after being in severe pain due to chronic tendonitis, a foot injury. This was also confirmed by his bandmate Alex Lifeson in January 2018 telling that he did so due to health issues. Peart's illness had been kept confidential until very lately. For several years, He fought a battle with
cancer
of brain; Glioblastoma, a severe form of brain tumour and passed away on 7th January 2020, in Santa Monica,
California
. His
death
was confirmed by a
family
spokesman, Elliot Minz, who was a friend and bandmate for over 45 years. Nuttall was married to Neil Peart from 2000 till the time of his death.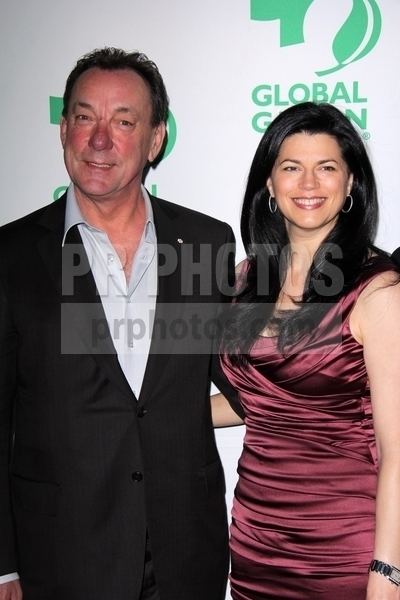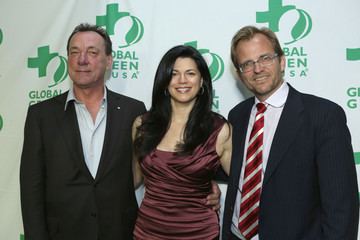 Daughter Olivia Louise Peart
Nuttall and Peart have a daughter, Olivia Louise Peart. In 2009, in a blogpost, Peart shared that Olivia's due date was 12th August, just two days after Selena's 12th death anniversary. Three of them lived in Santa Monica, California. They also lived at times in a home in the Laurentian mountains of Quebec in Canada. It was Nuttall who encouraged Peart to keep the home in the mountains. Moreover, they lived in Ontario and Toronto in Canada, during Rush's rehearsal and recording sessions.
NetWorth
Carrie Nuttall has gained a great fortune to her name, amassing tremendous amount of wealth. Nuttall and her late husband Neil Peart are estimated to have a net worth of $42 Million.
Where is Carrie Nuttall now ?
Currently, Nuttall is single and a mother of an 11-year-old child, working as a versatile photographer.

References
Carrie Nuttall Wikipedia
(Text) CC BY-SA