She has been called "the greatest Spanish gypsi dancer of her generation" and "the most extraordinary personality of all time in flamenco dance". She was the first female flamenco dancer to master some of the fastest and most furious footwork that had previously been reserved for a few male dancers. Amaya was one of the female dancers to sometimes perform flamenco in high-waisted trousers as a symbol to the strong character.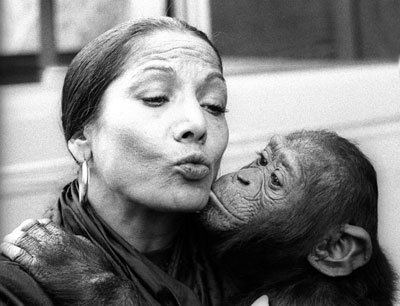 It is so difficult to know de exact date when Carmen Amaya was born. But the most near investigation can to say 1918 year as a best date, because they found the persons list to lived in Barcelona in 1930 and there was her name with 12 years old. She was born in a Romani family, to José Amaya Amaya " El Chino" (player guitar) and Micaela Amaya Moreno. Carmen Amaya was the second of eleven children, where surviving six children; three sisters and two brothers. Her debut was in Barcelona at the age of six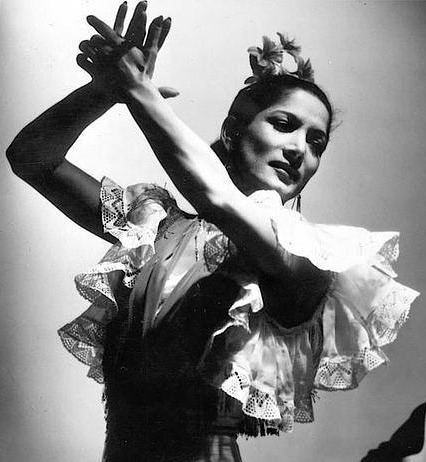 Her first nickname was "La Capitana" when she start to in the flamenco world accompained with her father. She debut was with six year old in Barcelona, in Les Set Portes Restaurant, and so soon she made her debut in Paris, in the Palace Theatre. She was so younger when she dance with Raquel Meller o Carlos Montoya.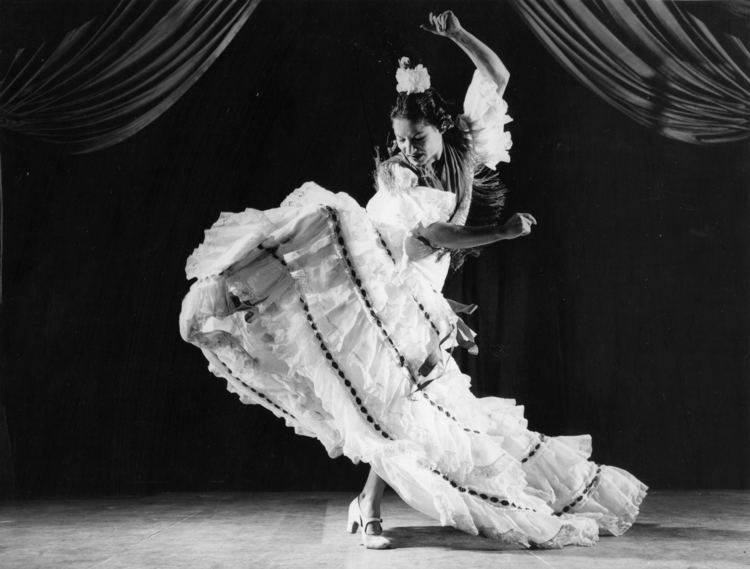 When she was working in "La Taurina", Sebastian Gash discovered her. He wrote a very complimentary article about Carmen, and that reported recognition for her talent as a dancer. Sebastián Gasch, wrote: "De pronto un brinco. Y la gitanilla bailaba. Lo indescriptible. Alma. Alma pura. El sentimiento hecho carne. El "tablao" vibraba con inaudita brutalidad e increíble precisión. La Capitana era un producto bruto de la Naturaleza. Como todos los gitanos, ya debía haber nacido bailando. Era la antiescuela, la antiacademia. Todo cuanto sabía ya debía saberlo al nacer. Prontamente, sentíase subyugado, trastornado, dominado el espectador por la enérgica convicción del rostro de La Capitana, por sus feroces dislocaciones de caderas, por la bravura de sus piruetas y la fiereza de sus vueltas quebradas, cuyo ardor animal corría pareja con la pasmosa exactitud con que las ejecutaba. Todavía están registrados en nuestra memoria cual placas indelebles la rabiosa batería de sus tacones y el juego inconstante de sus brazos, que ora levantábanse, excitados, ora desplomábanse, rendidos, abandonados, muertos, suavemente movidos por los hombros. Lo que más honda impresión nos causaba al verla bailar era su nervio, que la crispaba en dramáticas contorsiones, su sangre, su violencia, su salvaje impetuosidad de bailadora de casta"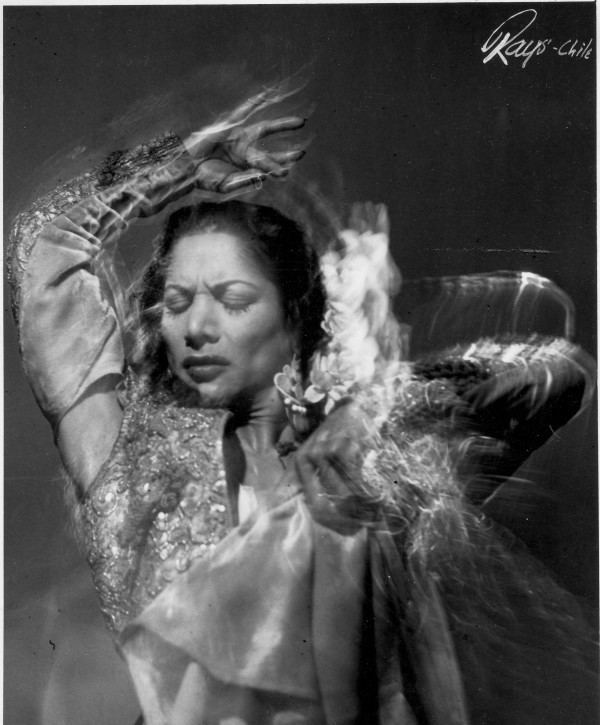 In 1930, she was part of the Manuel Vallejo company. She acting throughout the Spanish geography. On his return to Barcelona he danced at the Teatro Español, recommended by José Cepero.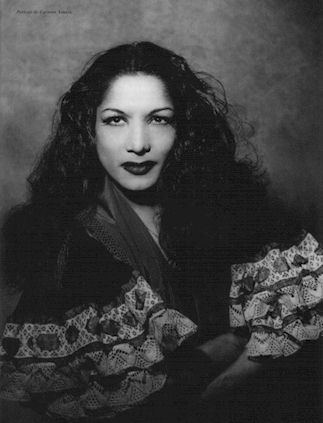 In 1929, she appears in the tablao Villa Rosa poster, in Madrid and, in 1930, she acts in the International Exhibition. Juan Carceller, hires her for a tour. She travels several capitals, including San Sebastián. In 1935, Luisita Esteo presenting her in Madrid, in a show at the Coliseum. That year she work in the Zarzuela theater, in Madrid, with Conchita Piquer, Miguel de Molina and other famous artists, and in Fontalba theater. She is part of the films "La hija de Juan Simón" and " Maria de la ", and she work in a musical magazine in Barcelona. After that, she tour by the Spanish provinces. She was working in Valladolid when she was surprise for the Spanish Civil War. She left Spain, and went to Lisboa. After Lisboa she debut in Buenos Aires, accompanied with Ramon Montoya and Sabicas in Maravillas theatre. They stay there during one year, and then they began a tour in Argentina cities.

LEFT SPAIN She left Spain during the Civil Spanish war, and she was working all over the world: Lisbon, London, Paris, Argentina, Brazil, Chile, Colombia, Cuba, Mexico, Uruguay, Venezuela, New York. During this stage of her artistic life (she added to her artistic group several members of her family), she made films in Buenos Aires with Miguel de Molina and she won the admiration of musicians Arturo Toscanini and Leopold Stokowsky, who made public Praise about her. She travels to New York in1941 and she acts in Carnegie Hall, with Sabicas and Antonio de Triana. The people said the President of the United States, Franklin Roosevelt, after seeing her, gives her a bowling jacket with brilliants and invites her to dance in the White House.
COME BACK HOME Carmen Amaya returned to Spain in 1947 as an undisputed world figure. She appear again on the Madrid Theatre with "the Spanish Embrujo" performance. She won a very important success at the London Princess Theater in 1948, and her next American tour, she toured Argentina in 1950. She returned to dance in Spain the next year, performing at the Tivoli theatro in Barcelona, after several performances in Rome. She continues her work in Madrid, Paris, London, and different cities in Germany, Italy and other European countries. The Queen of London congratules her, and it exists an image in the newspaper with this text: "Two queens face to face." The next years she continue her work in Northern Europe, France, Spain, the United States, Mexico and South America. She got a lot of triumph at the "Westminster" theater in London and at "La Zarzuela" theater in Madrid in 1959. At the same time,Barcelona make an apreciation with Carmen Amaya and made the Carmen Fountain in her old district Somorrostro whith the popular recogniment. She record the last film: Los Tarantos, by Rovira-Beleta in 1963 and she continued working. At the end, her illness prevents her to continue in Gandía. The las time, she danced in Malaga.
DEATH Carmen Amaya died in Begur, Girona in 1963 and is buried in the Cemetery of Ciriego at Santander. She died for a kidney disease with 50 year old. Was a big lost for all the Flamenco World.
She being the award with the Medal of Merit of Tourism in Barcelona, the award Lasso of the Lady of the Order of Isabel la Católica and the title of Adoptive Daughter of Bagur.
Three years after her death (1966), was inaugurated a monument for her in the Amusement Park of Montjuic. Buenos Aires a street was dedicated to her. In Madrid in the "Tablao" Los Califas, was paid a tribute in which they participated among other artists Lucero Tena, Mariquilla and Felix de Utrera
1929 - La bodega. (Her first film, she was a child).
1934 - 2 mujeres y 1 Don Juan.
1935 - La hija de Juan Simón.
1935 - Don Viudo de Rodríguez.
1936 - María de la O.
1939 - El Embrujo del Fandango. (Cuba).
1941 - Original Gypsy dances.
1942 - Aires de Andalucía.
1942 - Panama Hattie.
1944 - Knickerbocker Holiday (Pierna de Plata).
1944 - Follow The Boys (Sueños de Gloria).
1945 - Los amores de un torero. (México).
1945 - See My Lawyer (Entiéndase con mi abogado).
1953 - Quand te tues-tu?
1954 - Dringue, Castrito y la lámpara de Aladino.
1955 - Música en la Noche.
1963 - Los Tarantos. (Her last film)