Roman Catholic Church




31 March 2009




22 April 1973




Cardinal




Tlalnepantla




Ricardo Diaz Guízar




29 June 1997




3 February 2009






Cardinal-Priest of Santi Fabriano e Venanzio a Villa Fiorelli (2016-)




19 November 2016 by Pope Francis




Roman Catholic Archdiocese of Tlalnepantla




Francisco Robles Ortega, Norberto Rivera Carrera, Alberto Suárez Inda, Jorge Carlos Patrón W
Carlos Aguiar Retes (born 9 January 1950) is a cardinal of the Roman Catholic Church. He is the Archbishop of Tlalnepantla, and previously served as the Bishop of Texcoco. He was elevated to the rank of Cardinal on November 19, 2016.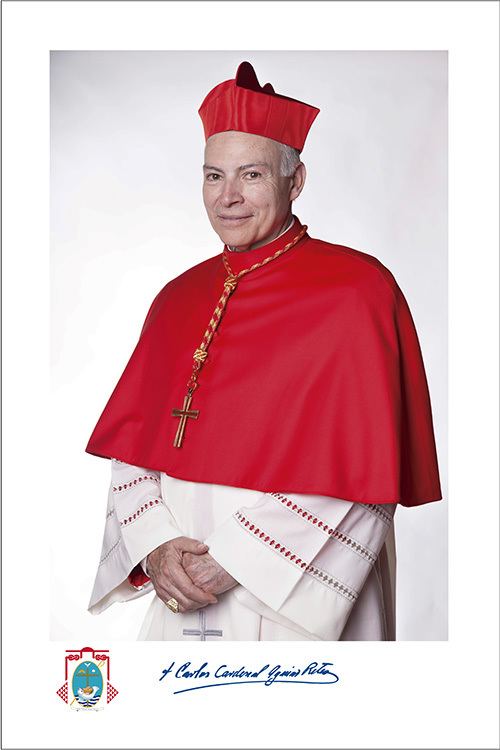 Aguiar Retes was born 9 January 1950, in Tepic, Mexico. His parents are Carlos Aguiar Manjarrez and María Teresa Retes Pérez-Sandi; he is the second of their six children. He studied Humanities and Philosophy at the Seminary of Tepic, graduating in 1969, and theology at the Seminary of Montezuma (in New Mexico) through 1972 and the Seminary of Tula, Hidalgo, finishing in 1973.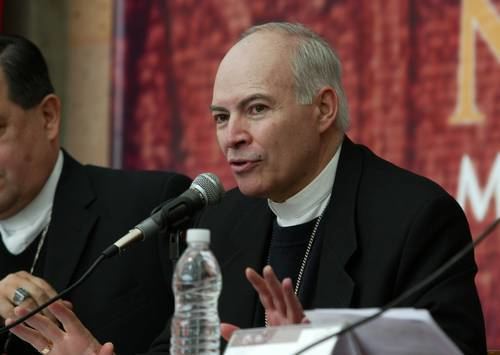 He was ordained deacon on 24 December 1971. On 22 April 1973 he was ordained a priest at the Cathedral of Tepic. That year he began working as parochial vicar in the Parish of St. Maria Goretti, where he remained until 1974, when he was sent to Rome (1974-1977) to study at the Pontifical College Pio Latino Americano, where he earned a degree in Holy Scriptures in Pontifical Biblical Institute in Rome. He returned to Mexico and was appointed rector of the Seminary of Tepic.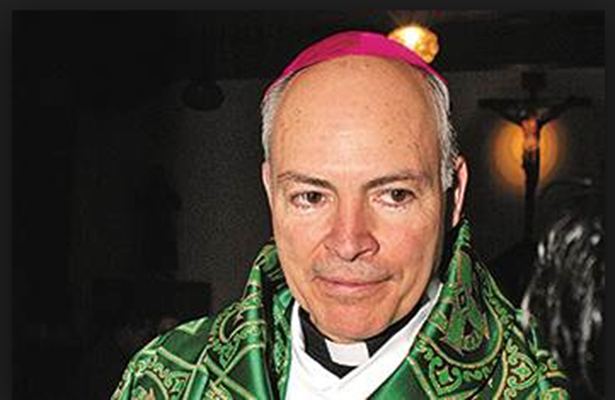 In 1991 he returned to Rome and in 1996 completed a doctorate in biblical theology in the Pontifical Gregorian University, with a thesis "Criticism of the prophets fasting", under the direction of Father Horacio Simian-Yofre. Between 1996 and 1997 he held the chair of Sacred Scripture at the Pontifical University of Mexico, where he was also rector of the John XXIII Residence for Priests.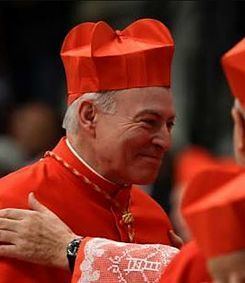 On 28 May 1997 Pope John Paul II appointed him the third Bishop of Texcoco. He was ordained a bishop on 29 June that year. On 3 February 2009, Pope Benedict XVI named him Archbishop of Tlalnepantla, replacing Monsignor Ricardo Diaz Guízar. He took office on 31 March.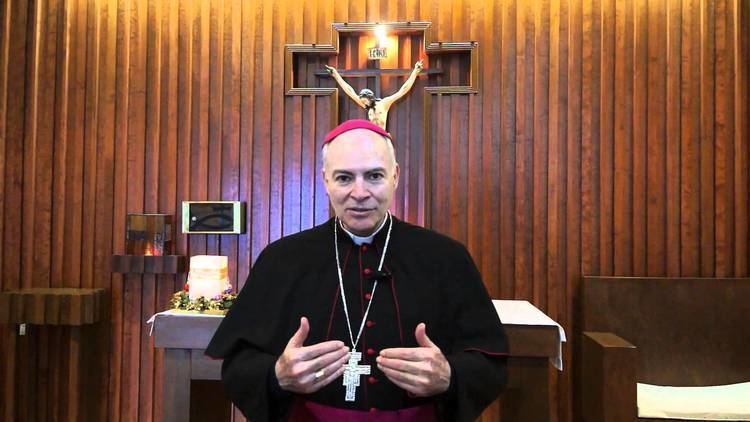 On October 9, 2016, Pope Francis announced that the Archbishop is one of the 17 new cardinals to be created by November 19, 2016.
Carlos Aguiar Retes Wikipedia