Carl Austin-Behan is Lord Mayor of Manchester, England. Austin-Behan is Manchester's first openly gay Lord Mayor and one of its youngest at 44. In 2001, aged 23, he won Mr Gay UK.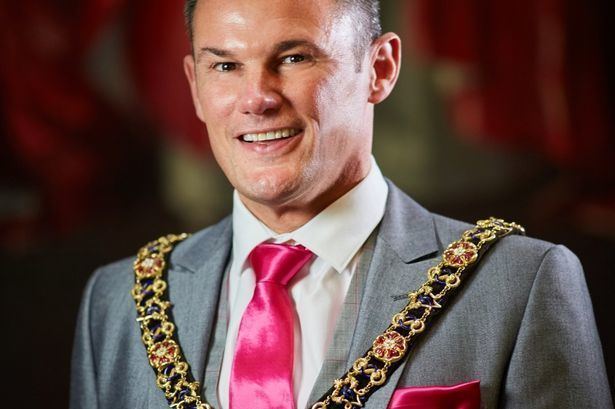 Austin-Behan was born in north Manchester and grew up in Crumpsall.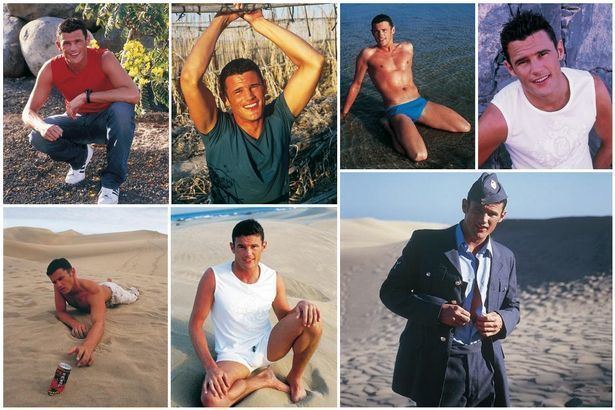 He was fired from the Royal Air Force (RAF) in 1997 for being gay at a time when it was illegal to be openly gay in the RAF.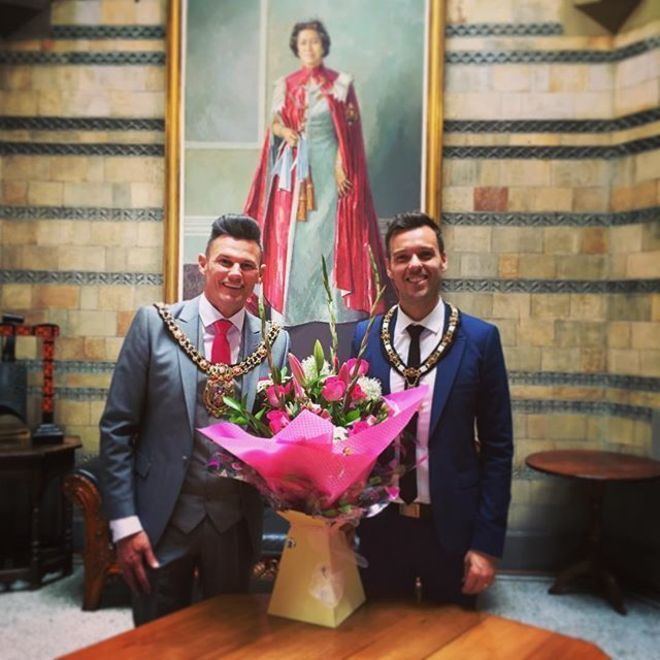 He was elected to Manchester City Council as Labour Member for Burnage Ward in May 2011. In 2016 he was made Lord Mayor of Manchester.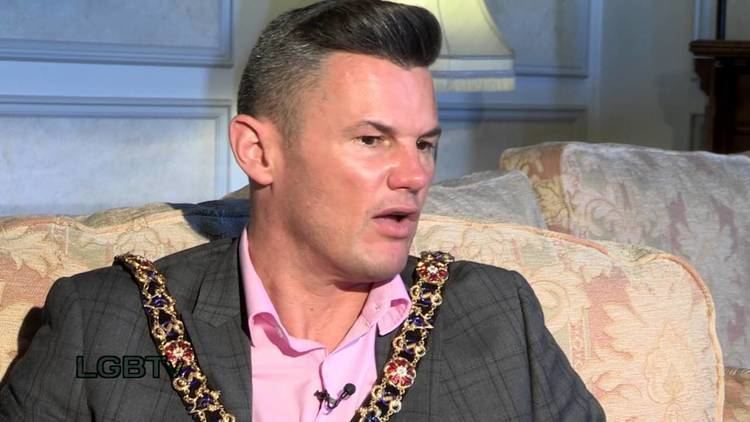 RAF Safety Centre "Good Show" Award, Royal Air Force
Bronze Medal from the Royal Humane Society, for rescuing a pilot from a burning Hawk aircraft
1996: Mention in the Queen's Birthday Honours, with a Commander in Chief's Commendation
2001: Winner, Mr Gay UK.
Carl Austin-Behan Wikipedia