Kate Robbins




52




ITV Network (CITV)




May 1995




English




UK




10 min.




May 1995 – August 1995




Kate Robbins




ITV, CITV






Children's television series




Engie Benjy, Tractor Tom, Prove It!, The Forgotten Toys, Mopatop's Shop
The Caribou Kitchen is a CITV children's television programme, that ran from 1995 to 1998 about an anthropomorphic caribou named Claudia who ran a restaurant which served a number of animal guests, including Mrs. Panda, Caroline Cow and Taffy Tiger. Other recurring supporting characters included chef Ade the Anteater, and waiters Lisa the Lemur and Tom the Tortoise. Each of the 52 episodes lasted ten minutes and intended to teach its preschool audiences important lessons. The rights to the show are owned by Universal Television, the current successor of Entertainment Rights.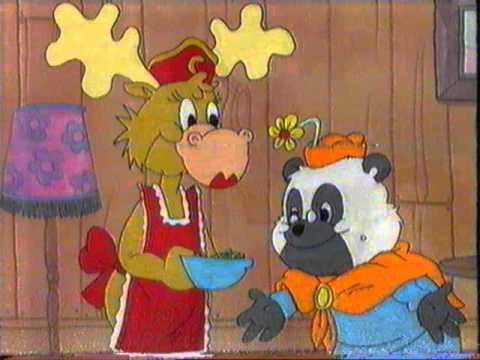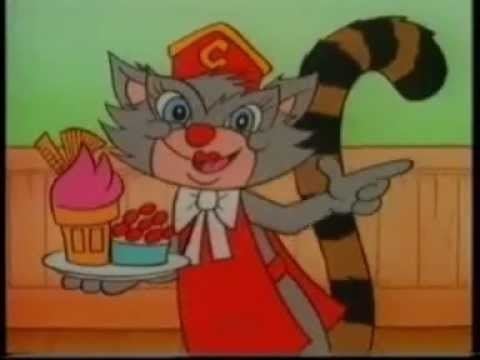 Claudia Caribou
Caroline Cow
Mrs. Panda
Taffy Tiger
Cyril Squirrel
Ade the Anteater
Lisa the Lemur
Kevin Chameleon
Tom the Tortoise
Hector Hippo
Godfrey Goat
Helen Hamster
Betty Beaver
Fiona Frog
Sophie Swallow
Penolope Porcupine
Gerald Giraffe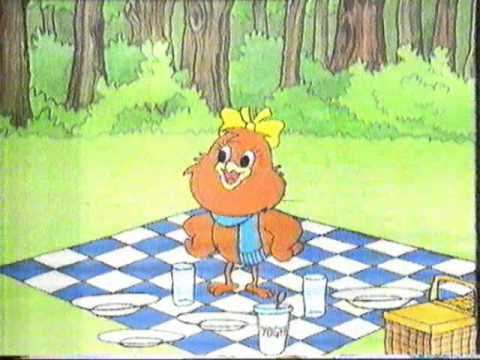 Table for Two 06-5-1995
Too Many Ant Eaters 07-2-1995
First Come, First Served 07-3-1995
Big is Beautiful 07-4-1995
Colour Co-Ordinated 07-5-1995
Not Enough Cooks 07-8-1995
One-Track Tummy 07-8-1995
Rhyme Without Reason 07-10-1995
A Snack in Time 07-11-1995
Soap or Soup 07-12-1995
Share is Fair 07-15-1995
There's No Need to Shout 07-16-1995
Old Hat 07-17-1995
Copy Cat Squirrel 07-18-1995
Poor Plums 07-19-1995
Cherry Tree 07-22-1995
Snake Charmer 07-24-1995
Snakes and Ladders 07-26-1995
Timed Tables 07-29-1995
Lost at Tea 07-30-1995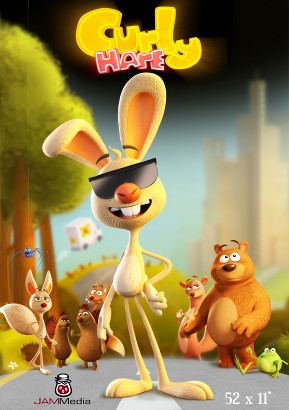 Pain in the Prickly 08-1-1995
Not Enough Pebbles 08-2-1995
The Bigger the Better 08-5-1995
Fruit and Nuts 08-6-1995
Ade's Day Off 08-7-1995
Two Friends Are Better Than One 08-8-1995
Proud to Be Prickly 08-9-1995
A Very Silly Secret 08-12-1995
The Garden Party 08-13-1995
The Push of the Tiger 08-14-1995
Moving Slow 08-15-1995
Swing is Here 08-16-1995
Doctors and Nurses 08-19-1995
Bamboo for One 08-20-1995
Promises, Promises 08-21-1995
The Ant Thief 08-22-1995
Please Wipe Your Feet 08-23-1995
Help Not Wanted 08-26-1995
My Way 08-27-1995
Taffy's Best Friend 08-28-1995
A Change of Tart 08-29-1995
Size Isn't Everything 08-30-1995
Two Waiters Are Better Than One 09-3-1995
What's Not Hot Pot 09-4-1995
A Wash in Time 09-5-1995
Noise Annoys 09-6-1995
You Can Drive My Truck 09-30-1995
What the Panda Saw 10-7-1995
Cooking for Cooks 10-8-1995
Caribou Kitchen Wikipedia