7.6

/

10

Alchetron

7.6

Rate This




Developed by

RJ Nuevas




First episode date

28 March 2011




Director

Dominic Zapata




Directed by

Dominic Zapata


Final episode date

29 July 2011




Network

GMA Network




Created by

Mars RaveloGMA Entertainment TV Group




Starring

Richard GutierrezJillian WardChristopher De LeonIsabel OliSam PintoLovi PoeSolenn HeussaffFrencheska FarrMichelle MadrigalBianca King




Opening theme

"Sandata"sung by Shamrock


Ending theme

"Isama Mo Ako"sung by Frencheska Farr


Genres

Action fiction, Melodrama, Fantasy television, Science Fiction


Cast

Richard Gutierrez, Lovi Poe, Solenn Heussaff, Bea Binene, Jennylyn Mercado


Similar

Magic Palayok, My Lover - My Wife, Nita Negrita, Blusang Itim, I Heart You - Pare!
Captain barbell first episode 03 28 2011 part 1
Captain Barbell is a 2011 superhero Philippine Drama adapted from Mars Ravelo's fictional superhero of the same name; directed by Dominic Zapata and developed by Jake Tordesillas. It is the second series based on the graphic novels by Mars Ravelo. It stars Richard Gutierrez, who reprises the role of the title role and its alter-ego Enteng, after playing him in the 2006 series. The show premiered on March 28, 2011. The show premiered on GMA Pinoy TV on March 30, 2011, two days after its original premiere. The show is set to end on July 29, 2011 to be replaced by Time of My Life.
Contents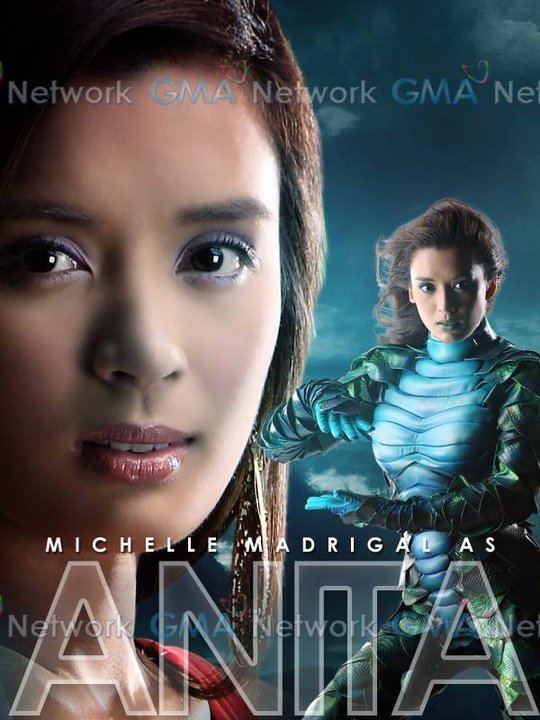 Plot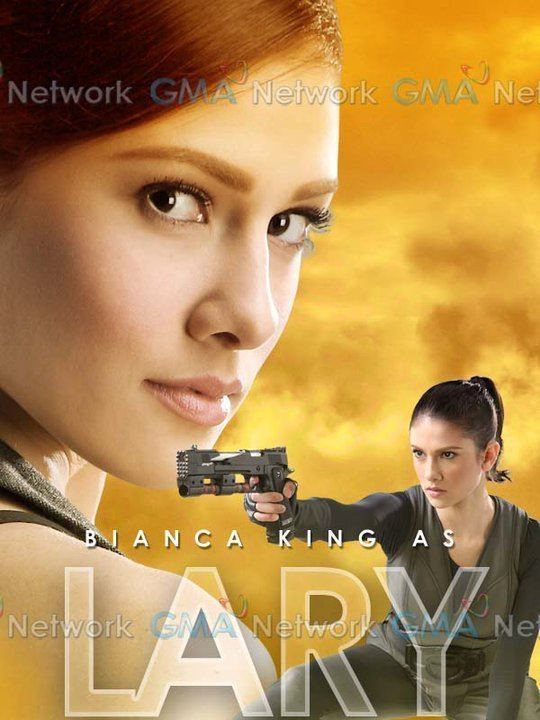 As the story continues... Teng (Richard Gutierrez) and his wife Leah (Rhian Ramos) settling down in the city. But their simple life takes a dark turn when the latter is killed and becomes a heart donor to an undisclosed recipient.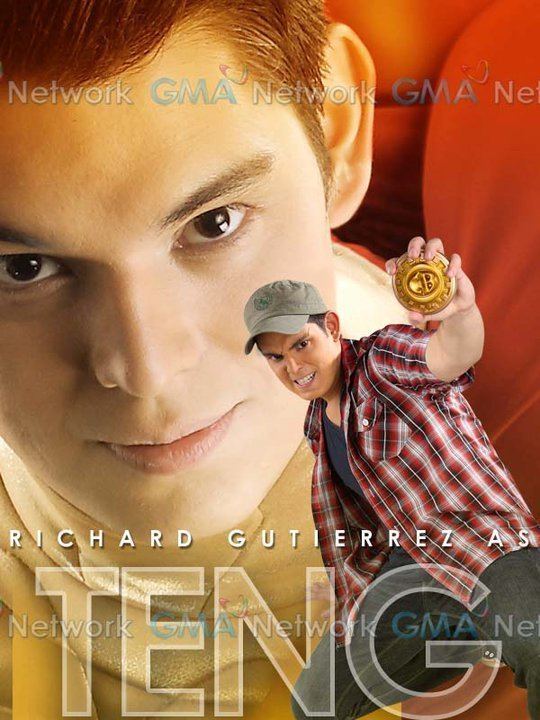 In the spirit of true heroism, Captain Barbell fights through his sorrow and continues his quest for peace and order. He meets his strongest nemesis in Nero (Christopher de Leon), an evil genius, who became rich through his malevolent ways. Teng, on the other hand, clashes with Gregor (TJ Trinidad), whose father owns the tenement where Teng lives.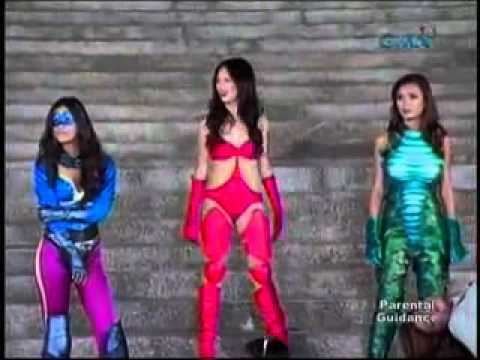 Meanwhile, during a freak storm formed by Nero, Captain Barbell helps a woman give birth in the tenement. The woman soon dies thus leaving Teng with the responsibility of taking care of the child, whom Teng names Leah (named after his deceased wife) or Lelay (Jillian Ward). At the same time, a strong lightning strikes Teng's barbell, which in turn spreads unique superpowers among some of the tenants.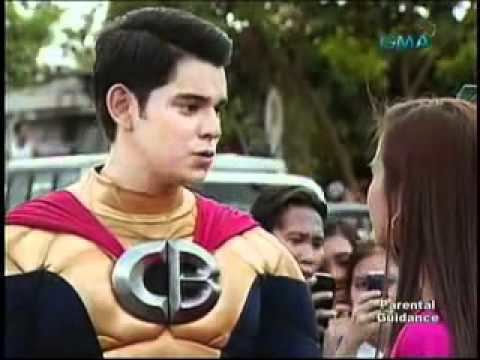 Years later, these tenants begin to discover their newfound gifts with some of them choosing to harness their superpowers for good, others for evil. One of them is Gregor, who has grown more jealous and hateful towards Teng. Gregor teams up with Nero, and along with the other supervillains, declares war against Captain Barbell.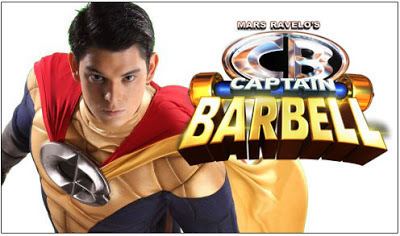 On the other hand, General Armando (Eddie Gutierrez), a rich philanthropist, joins forces with Captain Barbell, and urges him to pool together the new league of superheroes.
As Captain Barbell/Teng braves the dark forces, he will also struggle with matters of the heart as he tries to uncover whom between his kind next-door neighbor Melanie (Isabel Oli) and Lelay's school teacher Althea (Lovi Poe) received Leah's heart. He will also cross paths with two other ladies who will likewise play important roles in his life, his arrogant boss Anita (Michelle Madrigal) and the avid news reporter Janna (Solenn Heussaff).
With his extraordinary strength, unmatched fighting skills and nearly invincible armour, can Captain Barbell together with the Liga ng Kalayaan (League of Freedom) successfully take down the supervillains, and defend his name as the ultimate protector of peace? How will he uncover the identity of Leah's mysterious recipient? Which superheroes will form the Liga ng Kalayaan and who will side with the evil Nero?
Main cast
Richard Gutierrez as Potenciano "Teng" Captain Barbell
Jillian Ward as Lelay/Super Tiny
Lovi Poe as Althea
Isabel Oli as Nurse Melanie Ocampo
Supporting cast
Christopher de Leon as Nero
Michelle Madrigal as Anita/Cyclone
Frencheska Farr as Celina/Sonica
Sam Pinto as Agent Kyle
Solenn Heussaff as Reporter Janna Esquivel
Ellen Adarna as Katrina "Kat" Lazatin/Fuega
Jake Vargas as Alden/Spin
Bea Binene as Misha/Blade
Mike Tan as Teban/Anino
Eddie Gutierrez as Gen. Armando Chavez
TJ Trinidad as Gregor Javier/Metal Man
Akihiro Sato as Bruno/Higante
Paolo Paraiso as Rodel/Buhangin
Ervic Vijandre as Ricky Alejandre/Kidlat
Jon Hall as Roberto
Stef Prescott as Eva
Elvis Gutierrez as Gaston/Black Angel
Extended cast
Ces Quesada as Tita Liya
Ryan Yllana as Bobby Santos
Jaya Ramsey as Dolores Fernandez
Marky Lopez as Hekki
Lloyd Samartino as Manuel Javier, Gregor's Dad
Shamaine Centenera as Evie, Althea's Aunt
Christine Joy De Guzman as Angelina, Bobby's daughter
Saab Magalona as Kristel
Nina Ricci Alagao as Corrinne Lumibao
Joko Diaz as Bong, Kristel's Dad
Fayatollah as Wifey, Bobby's Wife.
Jade Lopez as Melanie's officemate
Jaime Fabregas as President
Guest cast
Rhian Ramos as Leah Lazaro-Magtanggol
Jennylyn Mercado as Rose
Tin Arnaldo as Ofelia Concepcion, Lelay's Mom
Dino Guevarra as Fernando
Jennica Garcia as Linda/Aswang
Bubbles Paraiso as Aswang
Lilia Cuntapay as Faustina
Rox Montealegre as Edith/Aswang
Maxene Magalona as Dalisay (Diwata ng Tubig)
Bianca King as Lt. Lary Gempez
Soundtrack
The following two songs are the main songs in the series:
Sandata- Captain Barbell's new official theme, performed also by Shamrock.
Isama Mo Ako- Captain Barbell's new love theme, performed by Frencheska Farr
Book 2
The show was expected to end in early July but was given an extension. It is still to be replaced by Iglot starring Claudine Barretto but now that it was given a Book 2, the date is still yet unknown The show was given an extension from its original plans, those weeks deal with Jillian Ward taking place of Captain Barbell's mission to save people as Super Tiny, she will also be guided on how to use her powers by General Armando, to be played by Eddie Gutierrez and Melanie, played by Isabel Oli, finding Teng in the Mountain Province during a medical mission.
Controversy
On October 28, 2011. They made a statement which aired after 24 Oras but the statement is officially aired about the mistaken identification of its falsification elements about the President of the Philippines.
References
Captain Barbell (2011 TV series) Wikipedia
(Text) CC BY-SA