Occupation

Graphic novelist







Born

October 9, 1916 (

1916-10-09

)

Books

Frank G. Rivera's darna, etc: screenplays based on characters created by Mars Ravelo

Movies

Darna - Kuno?, Darna: The Return, Tubog sa Ginto, Lastikman: Unang Banat, Darna




Similar People

Nestor Redondo, Richard Gutierrez, Fernando Poe - Sr, Angel Locsin, Rosa del Rosario
Anne Curtis looks back in her role as 'Dyesebel' | BTS
Mars Ravelo (October 9, 1916 – September 12, 1988) was a Filipino Filipino comic book cartoonist and graphic novelist who created the characters Darna, Dyesebel, Captain Barbell, Lastikman, Bondying, Varga, Wanted: Perfect Mother, Hiwaga, Maruja, Mariposa, Roberta, Rita, Buhay Pilipino, Jack and Jill, Flash Bomba, Tiny Tony, and Dragonna among others.
Contents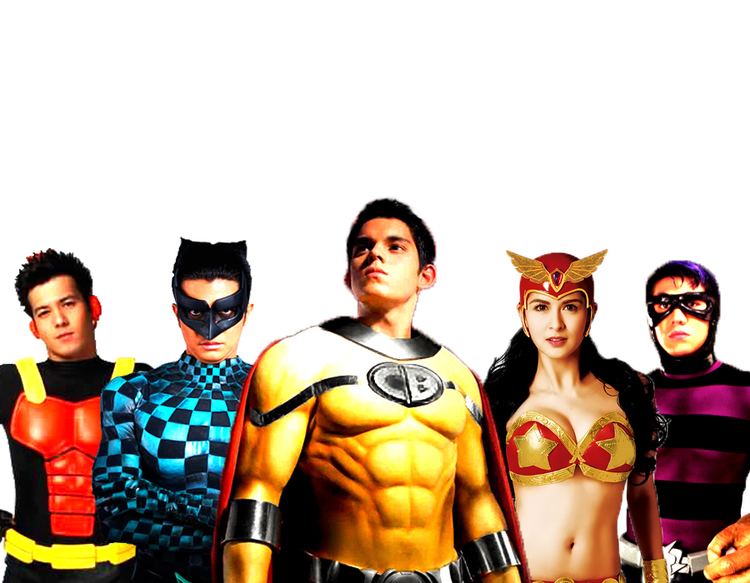 Ravelocity: Comic Book Themed Furniture
Early life
Mars Ravelo was born on October 9, 1916 when the Philippines was still an American Territory.
Career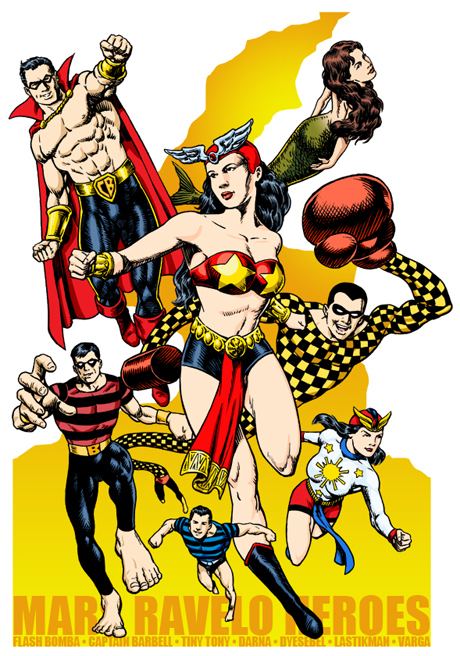 Mars Ravelo started out as a cartoonist, then as a writer, and later on as editor -in- chief for two publications houses and for several film companies. He later established his own company, RAR.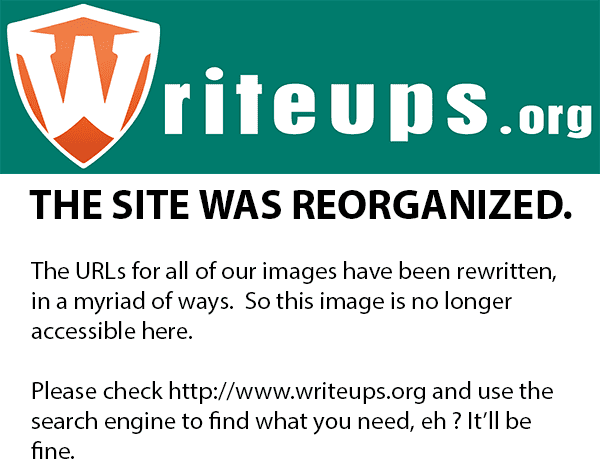 Ravelo created the characters of Darna the super heroine, Dyesebel the love-lorn mermaid, and Captain Barbel the super hero, Facifica Falayfay, and the duo of Jack & Jill. He also created the drama about a young orphaned girl named Roberta for Sampaguita Pictures. Ravelo wrote the movie adaptation of Alicia Vergel's Basahang Ginto. Ravelo is known to be the "King of Philippine Komiks."
Death
Mars Ravelo died on September 12, 1988 of a heart attack.
List of Mars Rovelo's comic book characters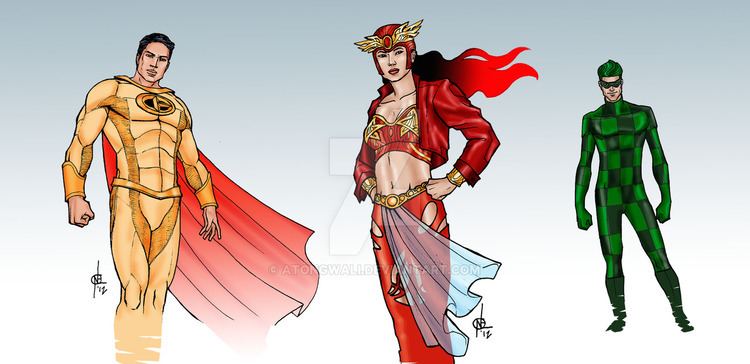 Buhay Pilipino
Captain Barbell
Darna
Dragonna
Hiwaga
Jack and Jill
Lastikman
Mariposa
Rita
Roberta
Wanted: Perfect Mother
Published Works (in alphabetical order)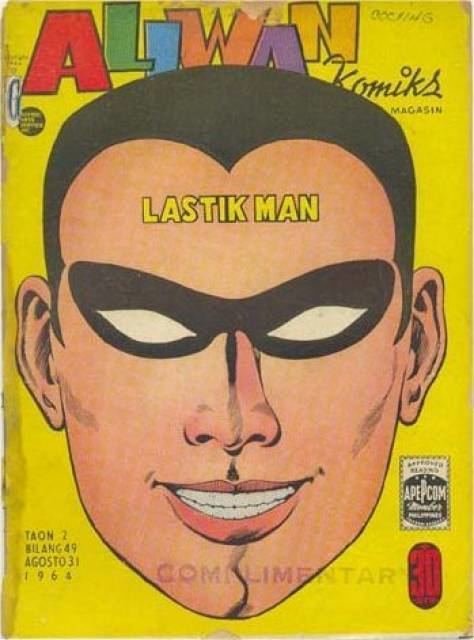 Allen Borre
Edmund Lee
Ella Bajao
Alex Anasco
Gavin Villacosta
Ako'y Nauuhaw
Ako'y Tao…May Dugo at Laman
Alicia Alonzo
Alipin ng Busabos
Alyas James Bond-ying
Anak ni Dyesebel
Ang Biyenan Kong Amerikana
Ang Pinasulabi
Angelito
Baby Bubut
Balahibong Nangangalisag
Bartola (Ang Mangangatay)
Basahang Ginto
Bata Batuta
Berdugo ng mga Anghel
Bitter Sweet (Ang Pait at ang Tamis)
Biyenang Hindi Tumawa
Bobby
Boksingera
Bondying
Booma
Boyoyoi
Buhay Pilipino
Bwana Hai
Captain Barbell
Captain Barbell Kontra Kapitan Bakal
Captain Barbell Versus Flash Fifita
Cumbanchera
Dalaginding na si Tessie
Darna
Darna at Ang Babaing Lawin
Darna at Ang Babaing Linta
Darna at Ang Babaing Tuod
Darna at Ang Impakta
Devil Pig
Diyosa, Queen of the Dancing Waters
Dobol Trobol
Dragonna
Dugo sa Mukha ng Buwan
Dyangga
Dyesebel
Elepanta
Eternally
Facifica Falayfay
Flash Bomba
Galo Gimbal
Ganid, The Last Man on Earth
Ging
Gog
Goomba
Goomboo-Roomboo
Goro
Goyo
Gringgo
Gumuhong Daigdig
Haydee (The Brown Girl & The White Idol)
Higantina, Da Big Byuti
Hootsy-Kootsy
Hudas sa Hudas
I Believe
Iniluha Ko'y Dugo
Inspirasyon
Isang Lakas
Ito Ba Ang Aking Ina?
Jack and Jill
Jesus Iscariote
Jinkee
Jungle Boy
Kamay ni Bruldo
Kapitan Boom
Kiko
Kitikiti
Kontra Partido
Kwatang (A Star is Born)
Lastikman
Little Lucy
Magic Guitar
Magic Makinilya
Mambo-Dyambo
Mariposa
Maruja
Miss Tilapia
Mowmoo
Nakangiting Halimaw
Ngitnit ng Pitong Whistle Bomb
Pomposa
Prinsesa Gusgusin
Raul Roldan
Rita
Rebecca
Roberta
Rodora
Rosa Rossini
Rowena
Rubi-Rosa
Selosang-Selosa
Si Gorio at si Tekla
Silveria, Ang Kabayong Daldalera
Sindak!
Suicide Susy
Taong Tuod
Teksas, Ang Manok na Nagsasalita
Three Sisters
Thunderstar
Tiny Tony
Torpe (Inferiority Complex)
Trudis Liit
Tubog sa Ginto
Tumbando Cana
Varga
Via Dolorosa
Vicky
Wander Ella
Zorina
Chris Jay Medinilla*
Espira
In popular culture
The life story of Mars Ravelo was featured in the film 24 Oras on May 26, 2005 and Dingdong Dantes portrayed the role of Ravelo.
References
Mars Ravelo Wikipedia
(Text) CC BY-SA