The Capitol Theatre was an entertainment venue located at the intersection of Monroe Street and Central Avenue in Passaic, New Jersey. Built in 1926 as a vaudeville house, the Capitol later served as a movie theater (in its later years a XXX movie theatre) and (after John Scher bought the property) a venue for rock concerts.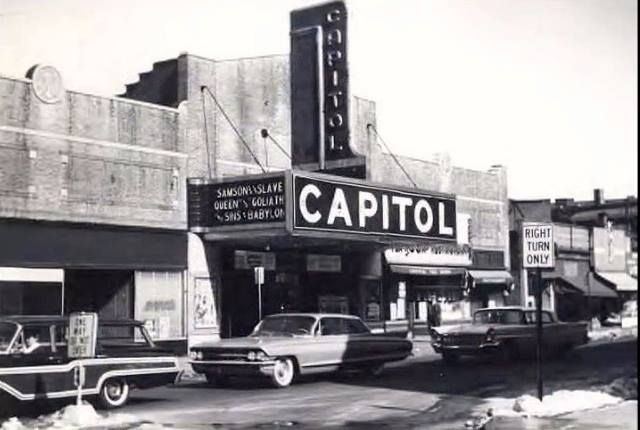 Throughout the 1970s and into the mid-1980s, the 3,200-seat theatre was a popular stop on nearly every major rock artist's tour. The venue was known for its in-house video system which resulted in a number of good quality, black and white video bootlegs. After it closed, the building fell into disrepair and it was demolished in April 1991. A shopping center known as Capitol Plaza occupies the site now.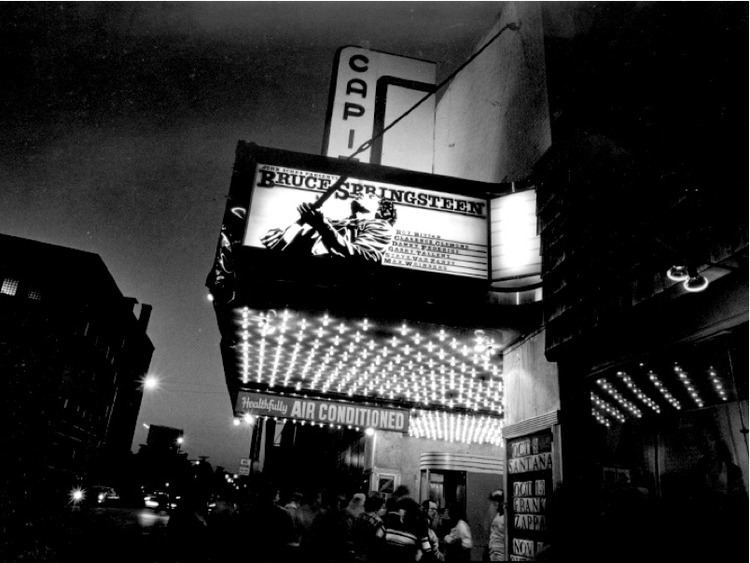 The Marshall Tucker Band concert from February 18, 1977, which was recorded at the Capitol Theatre was released on December 4, 2007 as a 2 CD/DVD package, called Carolina Dreams Tour '77 marking the 30th anniversary of the concert, on Shout! Factory/Ramblin' Records distributed by Sony BMG. This is the only known footage of a complete concert by the original members.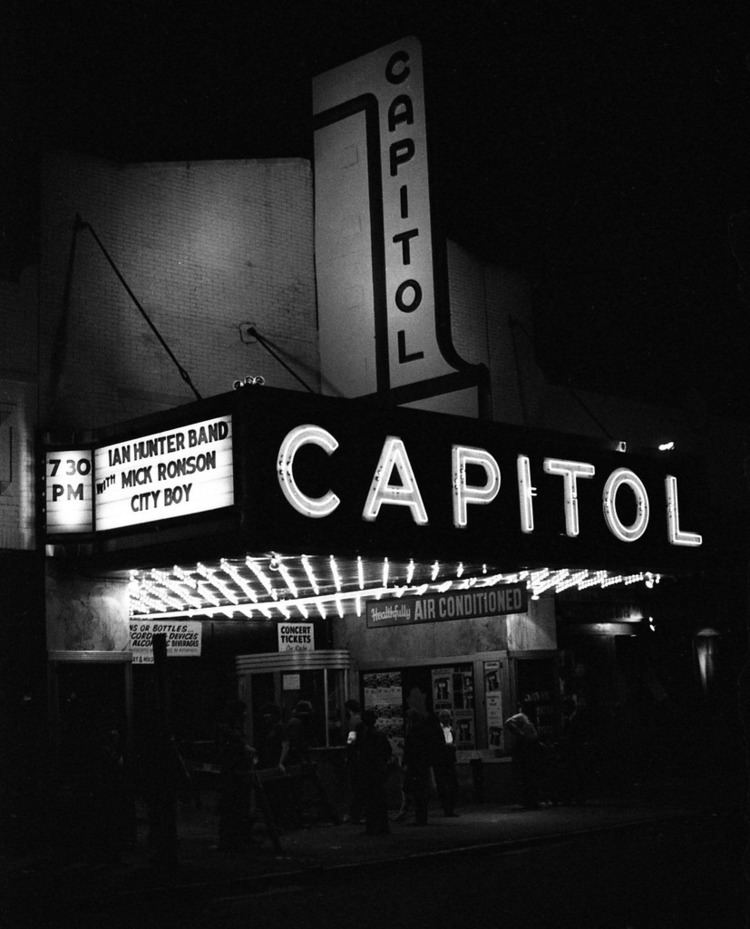 The video for the #1 hit by Bryan Adams, Rod Stewart, and Sting called " All For Love" was filmed at the Capitol Theatre.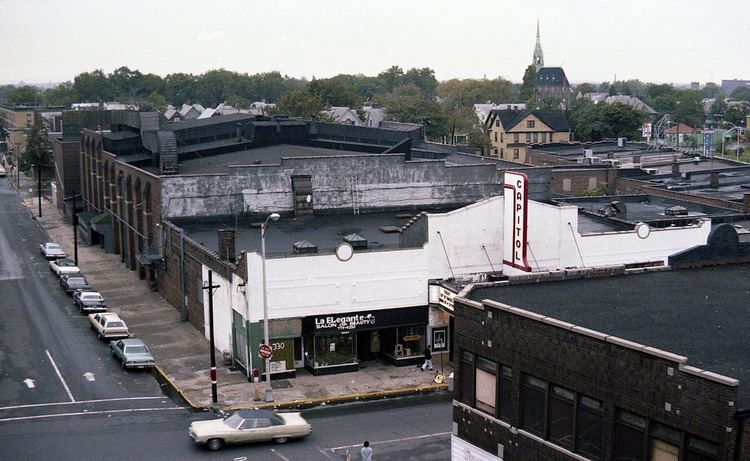 Notable appearances
The Four Seasons - 1972
The Byrds - 1973 (Last concert before break-up)
Mountain - 1973
Stray Cats (Stevie Ray Vaughan & Double Trouble were added to the bill a half-hour before showtime)
Gregg Allman - 1974, Several recordings appear on The Gregg Allman Tour
Queen - February 21, 1975 (Sheer Heart Attack Tour)
Linda Ronstadt - December 6, 1975
Peter Frampton - February 14, 1976 (second show)
Dan Fogelberg - March 20, 1976
Grateful Dead - June 18, 1976 (released as Grateful Dead Download Series Volume 4); April 25, 1977 (released as Capitol Theatre, Passaic, NJ, 4/25/77, and as part of 30 Trips Around the Sun)
Billy Joel - October 2, 1976
Rush - December 10, 1976
Peter Gabriel - March 5, 1977 (his first concert as a solo artist)
Kiss - 1977
Rick Danko - December 17, 1977
Journey - June 10, 1978 (first tour with Steve Perry)
Elvis Costello and the Attractions - May 5, 1978
The Rolling Stones - June 14, 1978
Bruce Springsteen & The E Street Band - September 19–21, 1978 (The Sept. 19 show was broadcast throughout the tri-state area and remains a famous concert among fans for the intensity of the performance)
Frank Zappa - October 13, 1978 (two shows on one day)
The Roches - October 21, 1978
Parliament-Funkadelic - November 6, 1978
Outlaws - November 10, 1978
Robert Gordon and Southside Johnny and the Asbury Jukes - December 30–31, 1978
Willie Nelson and Leon Russell - March 1, 1979
Judy Collins - March 10, 1979 (Hard Times for Lovers tour)
The Who - September 10–11, 1979
Van Morrison - October 6, 1979
Talking Heads - November 17, 1979
Rainbow - December 1, 1979
The Clash - March 8, 1980
Ruben Blades - March 22, 1980
Cheap Trick - March 29, 1980
Genesis - May 28, 1980
Gary Numan - October 18, 1980
Talking Heads - November 4, 1980
The Police - November 29, 1980
The Allman Brothers Band - January 3 and 4, 1981
Alice Cooper - October 10, 1981
Ozzy Osbourne w/ Randy Rhoads on Guitar - April 24, 1981 (with Tommy Aldridge and Rudy Sarzo)
Prince - January 30, 1982 (with Bobby Z., Brown Mark, Dez Dickerson, Doctor Fink and Lisa Coleman)
Jerry Garcia - April 10, 1982
U2 - May 12, 1983
R.E.M. - 9 June, 1984
Lou Reed - September 25, 1984
Jethro Tull – 28 October, 1984
Dave Edmunds' Ten Great Guitars with Link Wray, Dickey Betts, Johnny Winter, Brian Setzer, Steve Cropper, David Gilmour, Neal Schon, Lita Ford and Tony Iommi - November 3, 1984
Southside Johnny & the Asbury Jukes with guest appearance by Little Steven - September 20, 1985
Stevie Ray Vaughan & Double Trouble - September 21, 1985
Beastie Boys - April 1, 1987 (Murphy's Law and Public Enemy open. The first show in which Flavor Flav wears his signature clock necklace on stage.)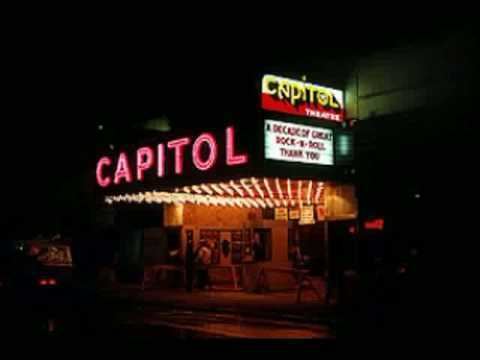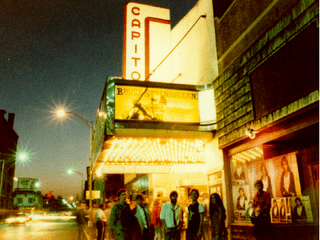 References
Capitol Theatre (Passaic, New Jersey) Wikipedia
(Text) CC BY-SA