The family Campanulaceae (also bellflower family), of the order Asterales, contains nearly 2400 species in 84 genera of herbaceous plants, shrubs, and rarely small trees, often with milky non-toxic sap. Among them are the familiar garden plants Campanula (bellflower), Lobelia, and Platycodon (balloonflower).
Contents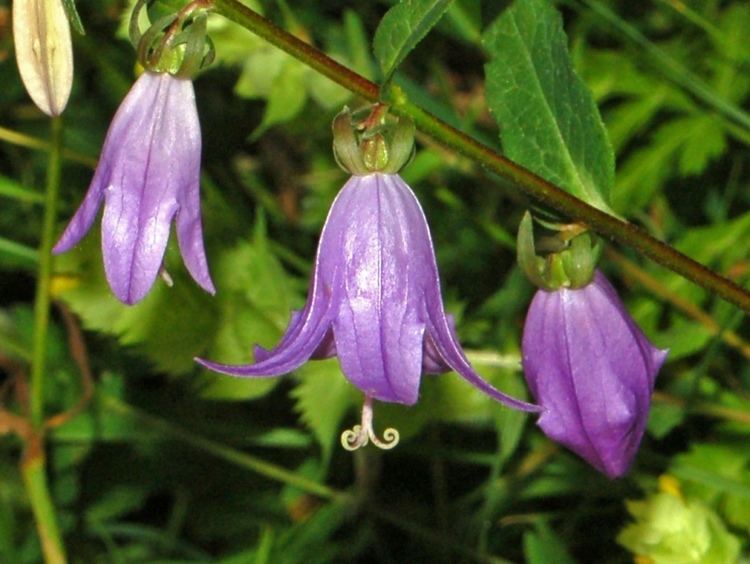 This family is almost cosmopolitan but concentrated in the Northern Hemisphere. However in the Southern Hemisphere, South Africa is remarkably rich in members of this family. These species are absent in the Sahara, Antarctica, and northern Greenland.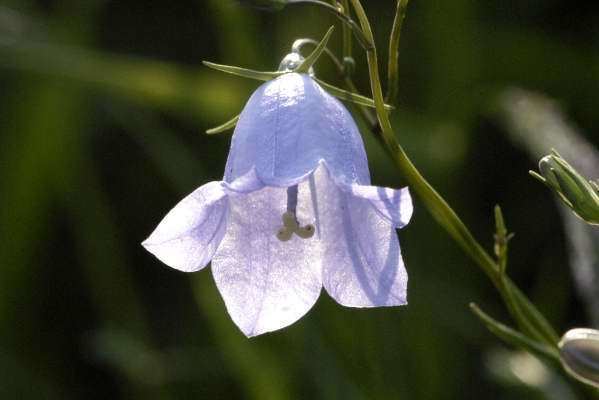 Most current classifications include the segregate family Lobeliaceae in Campanulaceae as subfamily Lobelioideae.
Description
Leaves are often alternate, more rarely opposite. They are also simple and without stipules.
Flowers are bisexual, bell-shaped, consisting of a narrow tube-like corolla with small spreading lobes. Many are blue.
Fruits are berries or capsules.
Subfamilies and genera
Campanuloideae
Cyphioideae
Nemacladus – Threadplant
Parishella
Fossil record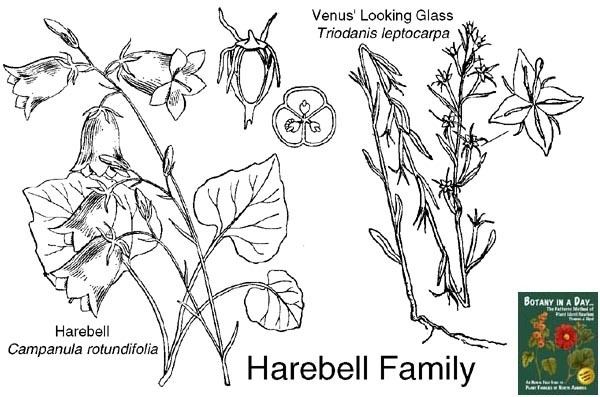 The earliest known occurrence of Campanulaceae pollen is from Oligocene strata. Earliest Campanulaceae macrofossils dated, are seeds of †Campanula paleopyramidalis from 17-16 million years old Miocene deposits in the Nowy Sacz, Carpathians, Poland. It is a close relative of the extant Campanula pyramidalis.
Literature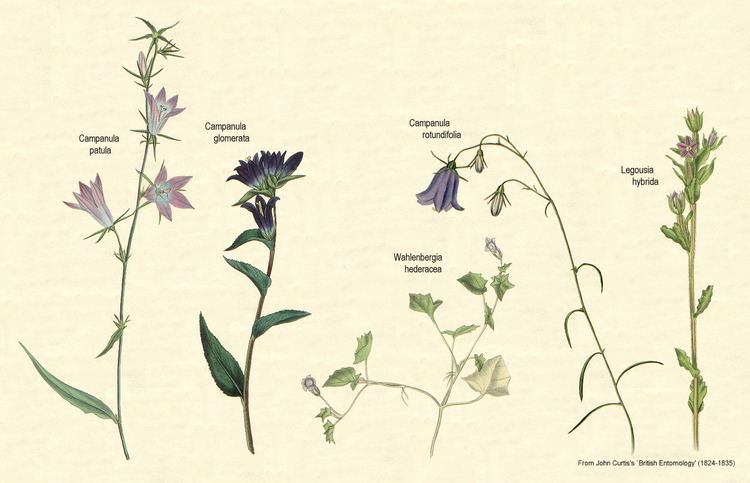 Lammers, T.G. (2007) World Checklist and Bibliography of Campanulaceae. Kew Publishing, Richmond, Surrey.
Fedorov, A., & Kovanda, M. (1976) Campanulaceae. In Flora Europaea (T.G. Tutin, V.H. Heywood, N.A. Burges, D.M. Moore, D.H. Valentine, S.M. Walters, & D.A. Webb, Eds.), Cambridge: Cambridge University Press, pp 74–93.
Borsch, T.; Korotkova, N.; Raus, T.; Lobin, W.; Loehne, C. (2009). "The petD group II intron as a genus and species level marker: Utility for tree inference and species identification in the diverse genus Campanula (Campanulaceae)". Willdenowia. 39: 7–33. doi:10.3372/wi.39.39101.
Roquet, C.; Sáez, L.; Aldasoro, J. J.; Alfonso, S.; Alarcón, M. L.; Garcia-Jacas, N. (2008). "Natural delineation, molecular phylogeny and floral evolution in Campanula". Systematic Botany. 33: 203–217. doi:10.1600/036364408783887465.
Cosner, M. E.; Raubeson, L. A.; Jansen, R. K. (2007). "Chloroplast DNA rearrangements in Campanulaceae: phylogenetic utility of highly rearranged genomes"

(PDF)

. BMC Evolutionary Biology. 4 (27): 1–17. doi:10.1186/1471-2148-4-27. PMC

516026

. PMID 15324459.
Eddie, W. M. M.; Shulkina, T.; Gaskin, J.; Haberle, R. C.; Jansen, R. K. (2003). "Phylogeny of Campanulaceae s. str. inferred from ITS sequences of nuclear ribosomal DNA". Annals of the Missouri Botanical Garden. 90 (4): 554–575. doi:10.2307/3298542.
References
Campanulaceae Wikipedia
(Text) CC BY-SA