Hard rock




Hard rock




campfreddy.net




Electro Jack






2002 (2002)–2014 (as Camp Freddy)




Guns N' Roses, The Cult, Jane's Addiction, The Panic Channel, Velvet Revolver, Ozzy Osbourne, Godsmack, Linkin Park, Stone Temple Pilots, Tiffany




Scott Weiland Scott Ford




Los Angeles, California, United States (2002)




Dave Navarro, Billy Morrison, Matt Sorum, Chris Chaney, Donovan Leitch
Camp Freddy was a hard rock group of established musicians who played rock and roll covers at various shows around America from 2002 through 2014 under the name Camp Freddy. The band consisted of core members Matt Sorum (drums), Dave Navarro (guitars), Billy Morrison (guitars), Donovan Leitch, Jr. (vocals) and Chris Chaney (bass guitars). Each performance featured guest appearances from many respected musicians.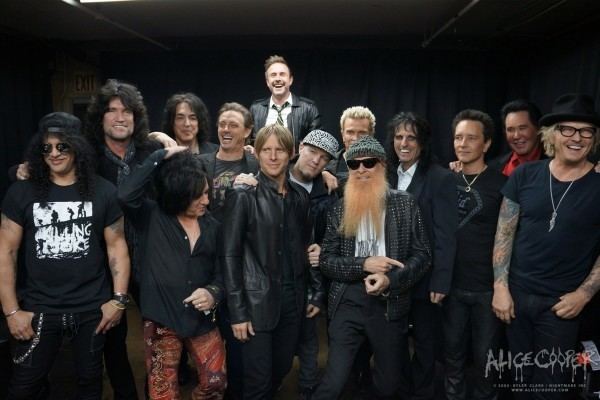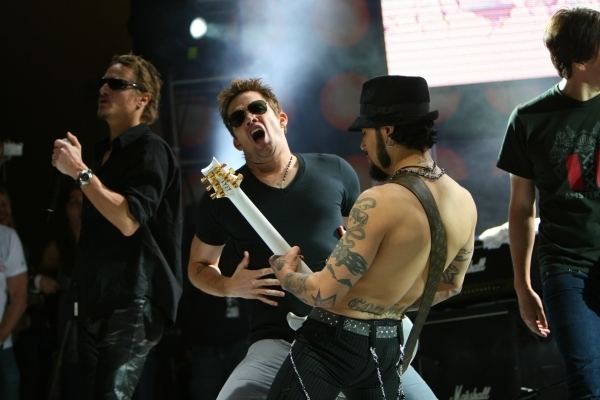 The band's name is derived from a character in the 1969 film The Italian Job. Guitarist Billy Morrison described them as: "...not a band, but it is also way more than a jam session; Camp Freddy is an 'Occasional Happening', a freak of (Hollywood) nature."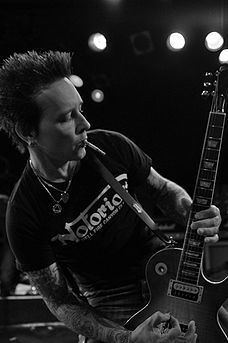 Scott Weiland was a core member and vocalist for the band from March 2006 until April 2008, when his decision to leave Velvet Revolver for Stone Temple Pilots caused tension between Matt Sorum and Weiland. His departure from the group was announced on the April 2, 2008 edition of Camp Freddy Radio. Camp Freddy, with producer Mike Clink, were reportedly recording an album which would mirror their live shows, with guests performing on each track. So far, two tracks have been released: Cheap Trick's "Surrender" and Slade's "Merry Xmas Everybody". In 2009, Billy Morrison stated that "there will be a record. One day! When we all get around to finishing what we started."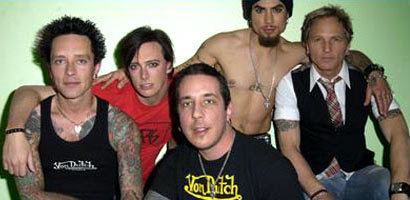 On Saturday evenings, band members - usually Morrison and Navarro - hosted a radio show from 6:00-8:00 on the Los Angeles-based Indie 103.1 FM radio station. In January 2014 " The band's final show was on December 31, 2013.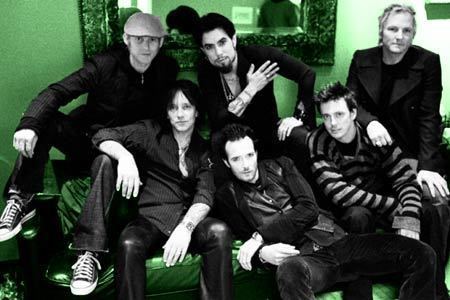 Chris Chaney - bass (2004–2014)
Donovan Leitch, Jr. - lead vocals (2002–2014)
Billy Morrison - rhythm guitar (2002–2014)
Dave Navarro - lead guitar (2002–2014)
Matt Sorum -drums, vocals
Scott Ford - bass (2002–2004)
Scott Weiland - lead vocals (2006–2008; died 2015)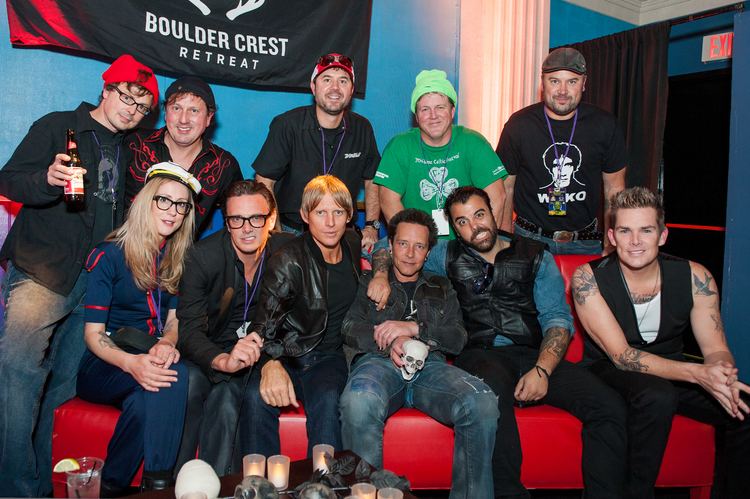 Sebastian Bach - lead vocals
Chester Bennington - lead vocals
Brandon Boyd - lead vocals
Jerry Cantrell - backing guitar
Tiffany Darwish - lead vocals
Greg Dulli - lead vocals
Sully Erna - lead vocals, backing guitar
Mark McGrath - lead vocals
Tom Morello - backing guitar
Chino Moreno - lead vocals
Mike Shinoda - lead vocals, backing guitar
Slash - backing guitar
Corey Taylor - lead vocals
Franky Perez - lead vocals
Fred Durst - lead vocals
The Jean Genie2013
Electro JackElectro Jack · 2004
Twentieth Century BoyEmployee of the Month · 2006

Camp Freddy Wikipedia