Camille (1936) is an American romantic drama film from Metro-Goldwyn-Mayer directed by George Cukor and produced by Irving Thalberg and Bernard H. Hyman, from a screenplay by James Hilton, Zoë Akins, and Frances Marion. The picture is based on the 1848 novel and 1852 play La Dame aux Camélias by Alexandre Dumas, fils. The film stars Greta Garbo, Robert Taylor, Lionel Barrymore, Elizabeth Allan, Jessie Ralph, Henry Daniell, and Laura Hope Crews. It grossed $2,842,000.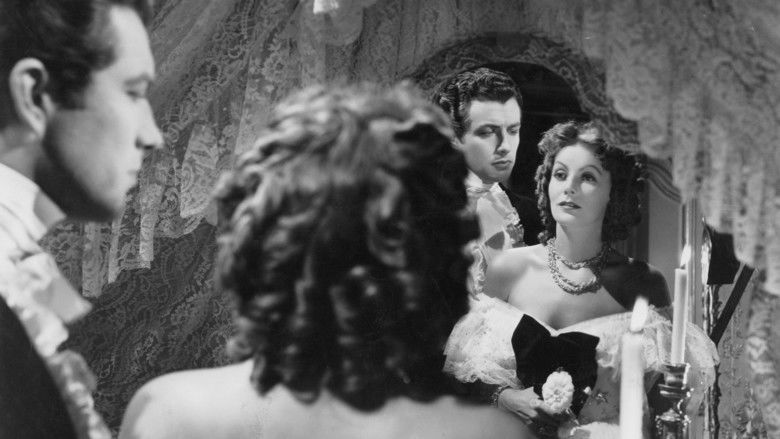 The film inspired Milton Benjamin to write and publish a song called "I'll Love Like Robert Taylor, Be My Greta Garbo". Camille was included in Time Magazine's All-Time 100 Movies in 2005. It was also included at #33 in AFI's 100 Years...100 Passions.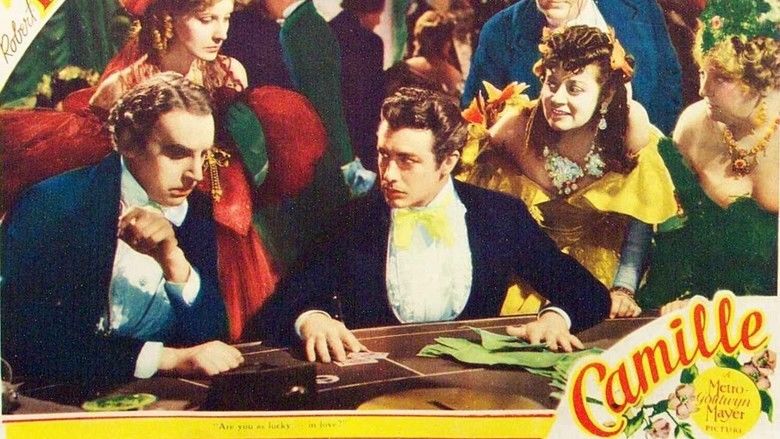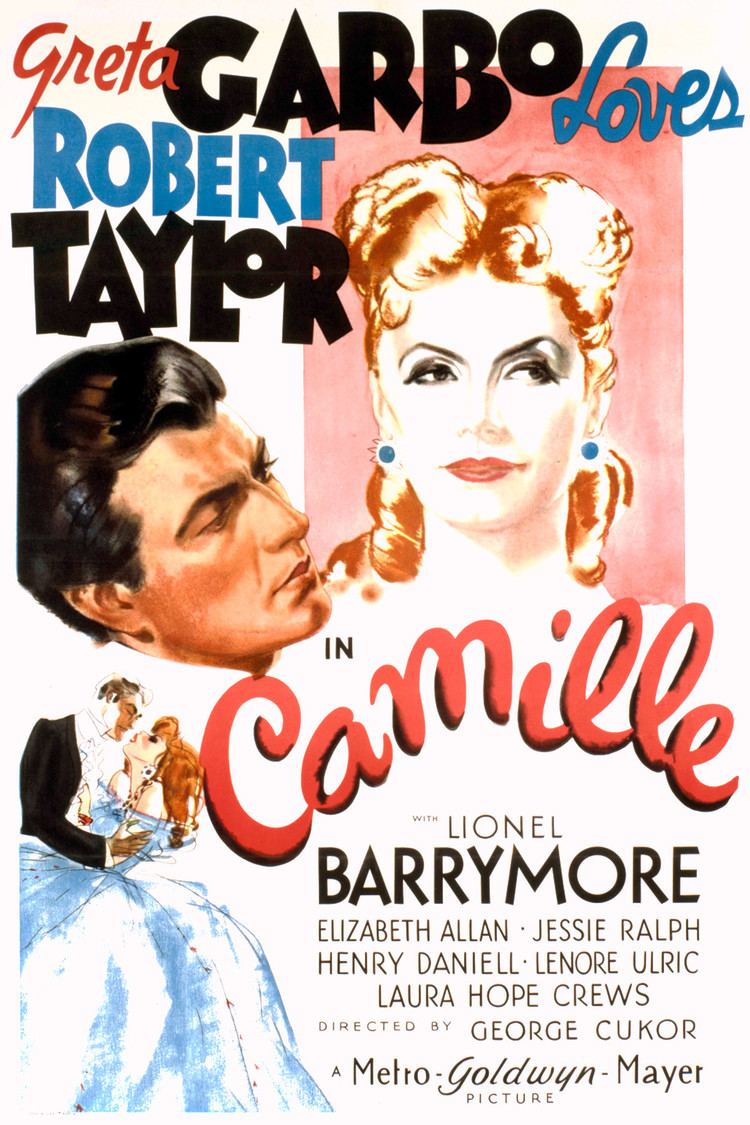 The film tells of Marguerite Gautier (Greta Garbo). She's born into a lower-class family, but in time becomes well known, living in high society in Paris.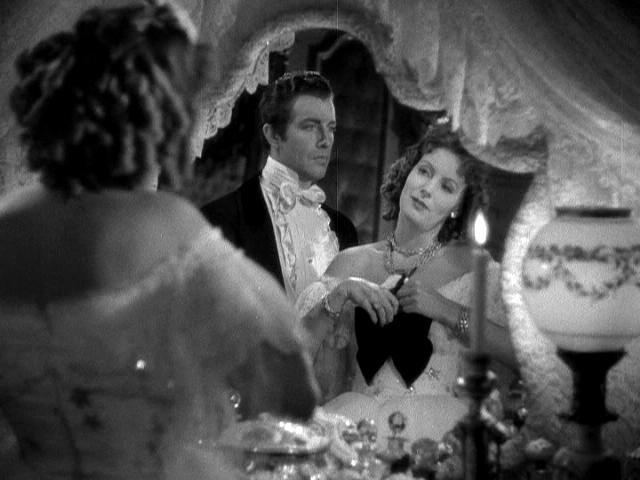 Marguerite's finances are covered by the wealthy Baron de Varville (Henry Daniell), but after many years of making money from her looks, she falls in love with Armand (Robert Taylor), a handsome young man.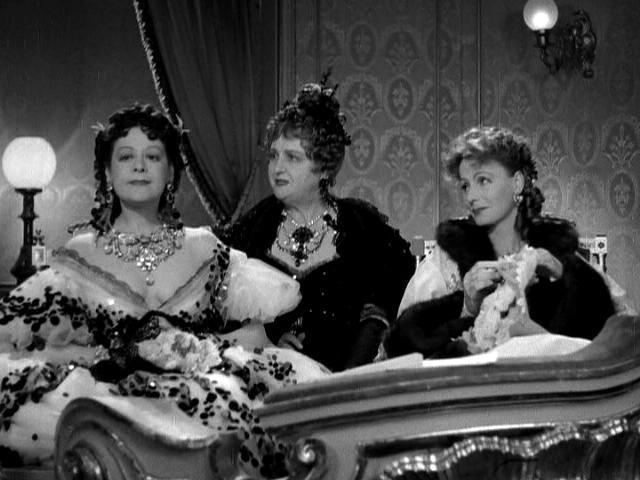 Armand loves Marguerite and she's prepared to give up the Baron and be with Armand.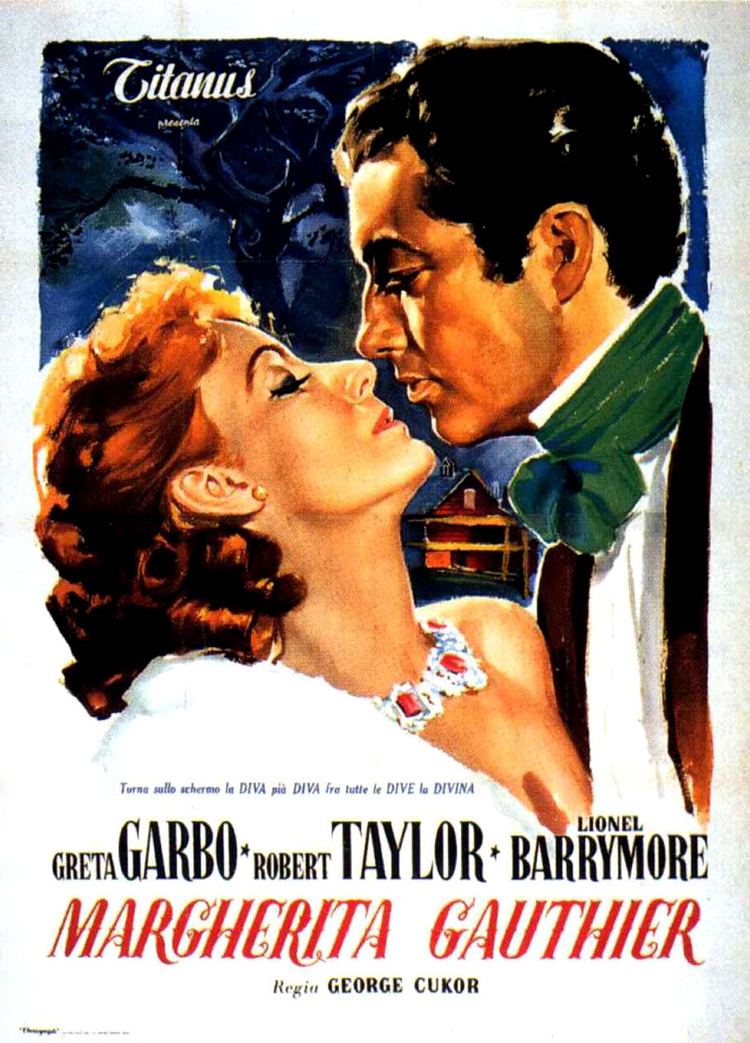 However, Armand's father (Lionel Barrymore) begs Marguerite to turn away from his son, knowing her past will ruin his future in Paris.
Realizing the painful wisdom of his advice, Marguerite rejects Armand, who continues to pursue her even as she contracts a serious case of tuberculosis. The film ends with Marguerite's tragic death in the arms of her suitor Armand, who has been much changed over the course of the film.
Greta Garbo as Marguerite Gautier
Robert Taylor as Armand Duval
Lionel Barrymore as Monsieur Duval
Elizabeth Allan as Nichette, the Bride
Jessie Ralph as Nanine, Marguerite's Maid
Henry Daniell as Baron de Varville
Lenore Ulric as Olympe
Laura Hope Crews as Prudence Duvernoy
Rex O'Malley as Gaston
Mariska Aldrich as Friend of Camille (uncredited)
Wilson Benge as Attendant (uncredited)
Won
New York Film Critics Circle Awards: NYFCC Award; Best Actress, Greta Garbo; 1937.
Nomination
Academy Awards: Oscar; Best Actress in a Leading Role, Greta Garbo; 1937.
According to MGM records the film earned $1,154,000 in the US and Canada and $1,688,000 elsewhere resulting in a profit of $388,000.
Camille has been well received by critics since its release and the role of Marguerite is generally regarded as Greta Garbo's finest screen performance. Camille is often named as a highlight among 1936 films. Review aggregator Rotten Tomatoes reports 91% approval among 11 critics.
Portions of the film, including the final scene, are featured in the 1982 musical film Annie after the number "Let's Go to the Movies". The final scene is also alluded to in the lyrics of the song: "Greta Garbo is probably crying/While Robert Taylor is locked in her dying embrace." Margaret Booth (1898–2002) was the editor for Camille and also the supervising editor for Annie 45 years later.