Ular alang alang variable reed snake calamaria lumbricoidea
Calamaria is a large genus of dwarf burrowing snakes of the family Colubridae. It contains 60 recognized species. They are found in Asia.
Contents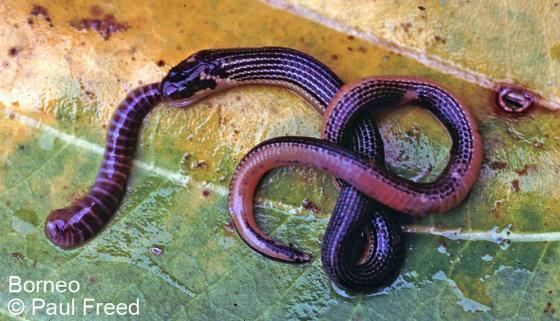 Description
Species in the genus Calamaria share the following characteristics. The eight to 11 maxillary teeth are subequal; the anterior mandibular teeth are somewhat longer than the posterior ones. The head is not distinct from neck; the eye is small, with a round pupil; the nostril is pierced in a minute nasal scale. No loreal, internasal, or temporal scales are present; the preocular can be present or absent; the parietals contact the labials. The body is cylindrical, with smooth dorsal scales, without apical pits, in 13 rows. The tail is short; the subcaudals are paired.
Species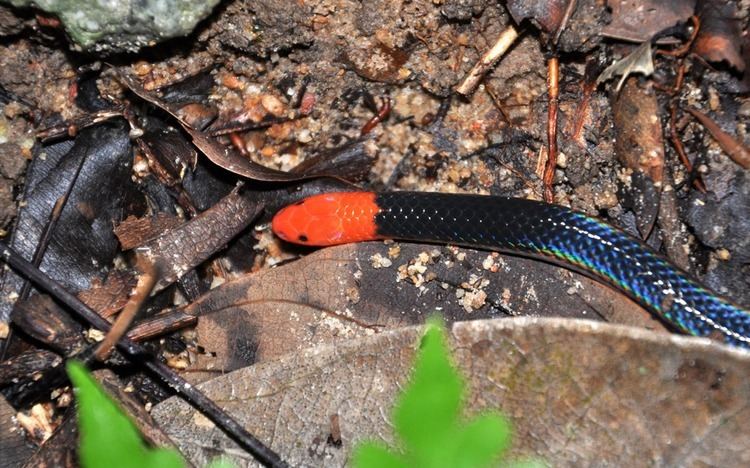 Calamaria abramovi Orlov, 2009
Calamaria abstrusa Inger & Marx, 1965
Calamaria acutirostris Boulenger, 1896
Calamaria albiventer (Gray, 1834)
Calamaria alidae Boulenger, 1920
Calamaria apraeocularis M.A. Smith, 1927
Calamaria banggaiensis Koch et al.
Calamaria battersbyi Inger & Marx, 1965
Calamaria bicolor A.M.C. Duméril, Bibron & A.H.A. Duméril, 1854
Calamaria bitorques W. Peters, 1872
Calamaria boesemani Inger & Marx, 1965
Calamaria borneensis Bleeker, 1860
Calamaria brongersmai Inger & Marx, 1965
Calamaria buchi Marx & Inger, 1955
Calamaria butonensis Howard & Gillespie, 2007
Calamaria ceramensis De Rooij, 1913
Calamaria concolor Orlov et al., 2010
Calamaria crassa Lidth de Jeude, 1922
Calamaria curta Boulenger, 1896
Calamaria doederleini Gough, 1902
Calamaria eiselti Inger & Marx, 1965
Calamaria everetti Boulenger, 1893
Calamaria forcarti Inger & Marx, 1965
Calamaria gervaisii A.M.C. Duméril, Bibron & A.H.A. Duméril, 1854
Calamaria gialaiensis Ziegler et al., 2008
Calamaria grabowskyi J.G. Fischer, 1885
Calamaria gracillima (Günther, 1872)
Calamaria griswoldi Loveridge, 1938
Calamaria hilleniusi Inger & Marx, 1965
Calamaria ingeri Grismer, Kaiser & Yaakob, 2004
Calamaria javanica Boulenger, 1891
Calamaria joloensis Taylor, 1922
Calamaria lateralis Mocquard, 1890
Calamaria leucogaster Bleeker, 1860
Calamaria linnaei F. Boie, 1827
Calamaria longirostris Howard & Gillespie, 2007
Calamaria lovii Boulenger, 1887
Calamaria lumbricoidea F. Boie, 1827
Calamaria lumholtzi Andersson, 1923
Calamaria margaritophora Bleeker, 1860
Calamaria mecheli Schenkel, 1901
Calamaria melanota Jan, 1862
Calamaria modesta A.M.C. Duméril, Bibron & A.H.A. Duméril, 1854
Calamaria muelleri Boulenger, 1896
Calamaria nuchalis Boulenger, 1896
Calamaria palavanensis Inger & Marx, 1965
Calamaria pavimentata A.M.C. Duméril, Bibron & A.H.A. Duméril, 1854
Calamaria prakkei Lidth de Jeude, 1893
Calamaria rebentischi Bleeker, 1860
Calamaria sangi Truong, Koch & Ziegler, 2009
Calamaria schlegeli A.M.C. Duméril, Bibron & A.H.A. Duméril, 1854 – pink-headed reed snake
Calamaria schmidti Marx & Inger, 1955 – Schmidt's reed snake
Calamaria septentrionalis Boulenger, 1890
Calamaria suluensis Taylor, 1922
Calamaria sumatrana Edeling, 1870
Calamaria thanhi Ziegler & Quyet, 2005
Calamaria ulmeri Sackett, 1940
Calamaria virgulata F. Boie, 1827
Calamaria yunnanensis Chernov, 1962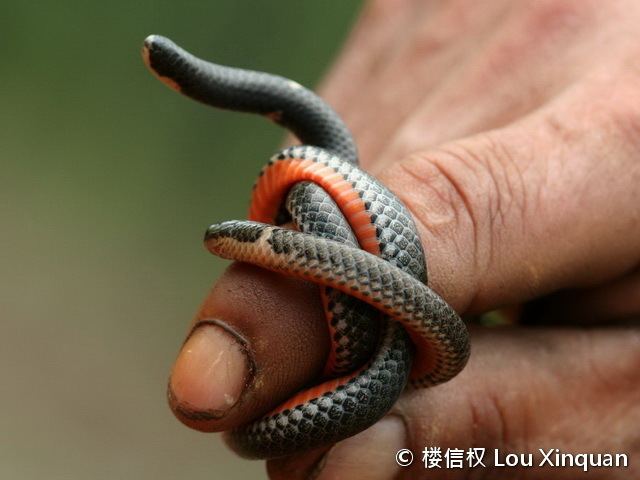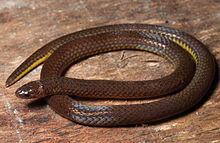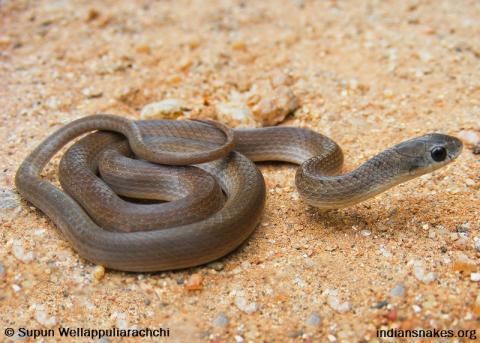 References
Calamaria Wikipedia
(Text) CC BY-SA