Bus Riley's Back in Town is a 1965 film written by William Inge, directed by Harvey Hart, and starring Ann-Margret and Michael Parks.
Inge was very unhappy with changes made to his script and had his name removed from the credits, replacing it with the name "Walter Gage". It turned out to be the last of Inge's works brought to the screen during his lifetime. Although Ann-Margret was the film's best-known cast member, trailers for "Bus Riley" heavily promoted Parks as Hollywood's next big star.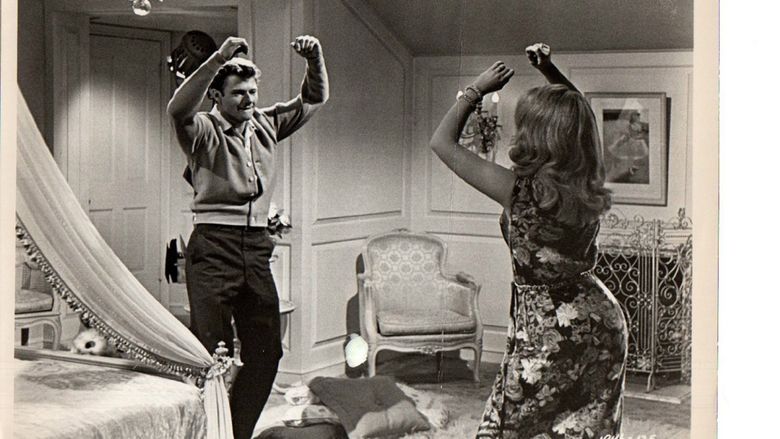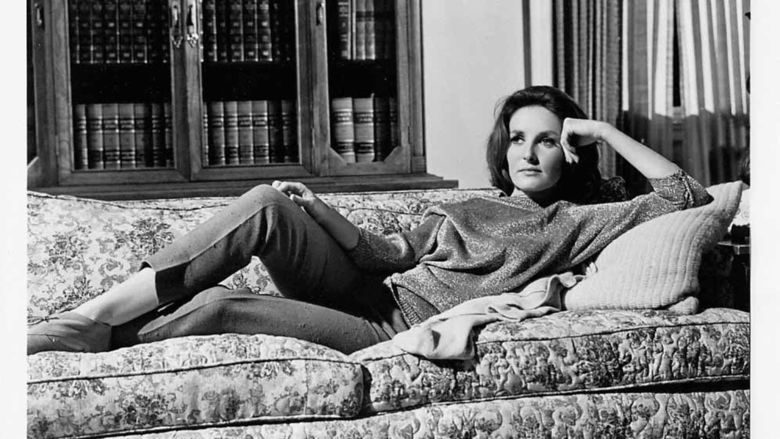 A man returns to his small Midwestern hometown after three years in the Navy and begins trying to make a life for himself, moving in with his mother and sister. He suffers a series of personal and career disappointments.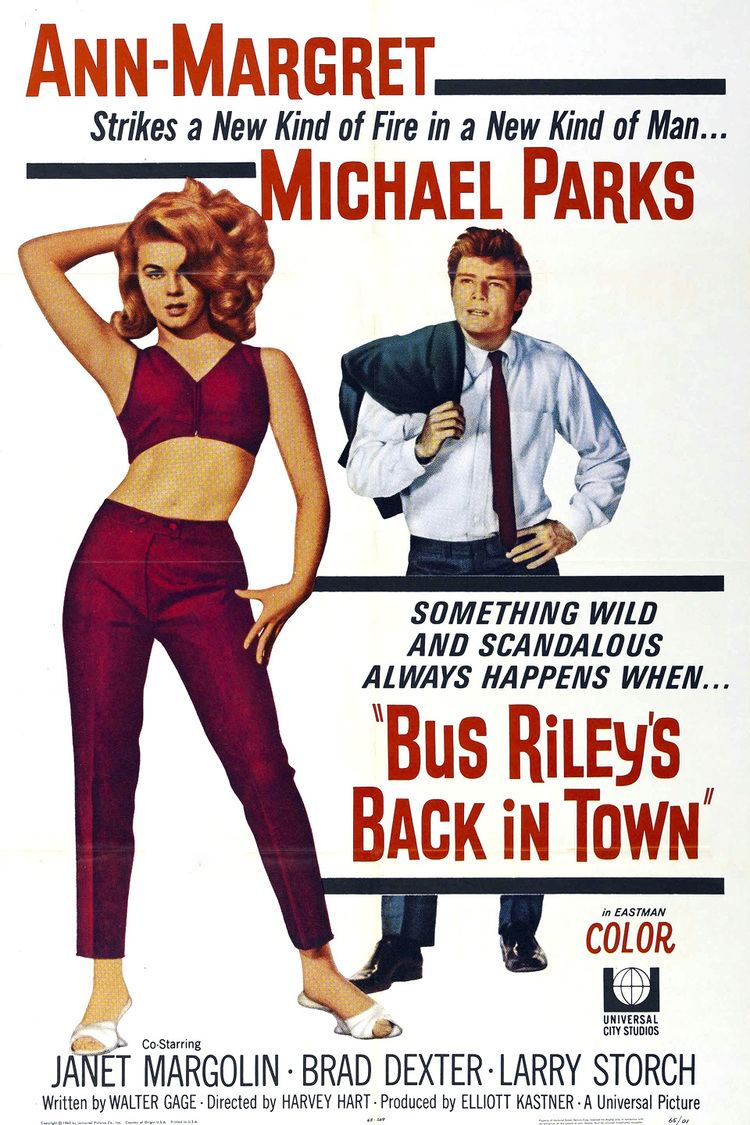 Riley discovers that an older male friend who has promised him a mechanic's job wants a live-in sexual relationship as part of the bargain. A disillusioned Riley walks out. To compound his unhappiness, Riley learns that his beautiful but shallow girlfriend Laurel has married a wealthy man in his absence. She is willing to rekindle her affair with Riley, however, and he gets involved with her against his conscience and better judgment. Judy, a friend who loses her mother in a fire, then moves in with the Rileys, leading to a romance with Riley. Torn between Laurel and Judy, he must also try to find a way to make a living without compromising his principles
Ann-Margret as Laurel
Michael Parks as Bus Riley
Janet Margolin as Judy
Brad Dexter as Slocum
Jocelyn Brando as Mrs. Riley
Larry Storch as Howie
Crahan Denton as Spencer
Kim Darby as Gussie
Brett Somers as Carlotta
Mimsy Farmer as Paula
Nan Martin as Mrs. Nichols
Ethel Griffies as Mrs. Spencer
Alice Pearce as Housewife
David Carradine as Stretch
Parley Baer as Jules Griswald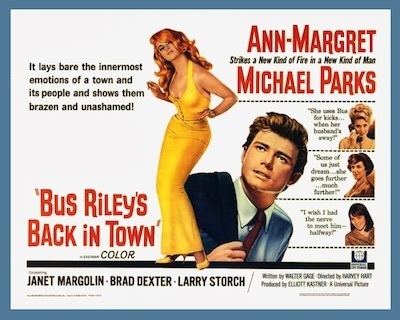 The production started as a one-act play by Inge. It was produced at Pennsylvania State University in 1958, and he then set about expanding it. In 1962, he said, "Right now it's in a formless stage, half movie, half play. I intend to make it into a play. It's about a success symbol of today - a young movie actor returning to his home town. It deals with some of the forces in his life that compelled his drive for success and that made success a necessity for his survival. It is not based on any particular person. It's more of a composite portrait."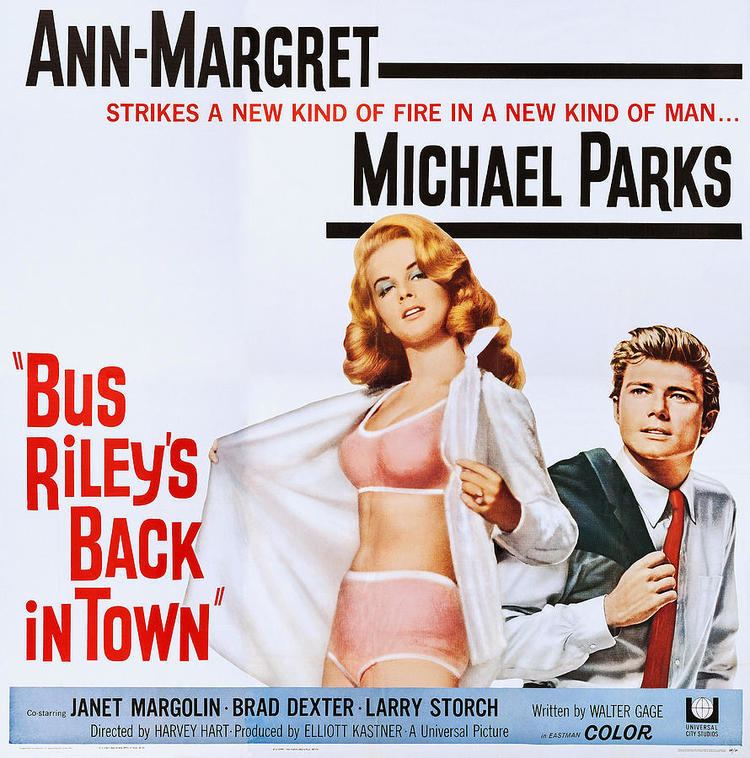 It was originally known as All Kinds of People. Parks was cast off the back of his work in Daffy.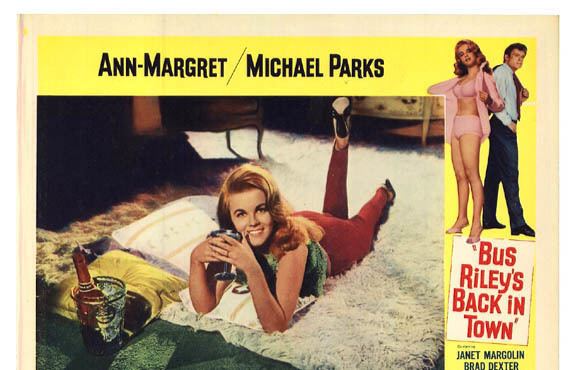 Bruce Springsteen's video for "I'm on Fire" contains a homage to Bus Riley's Back in Town, with a young woman shown dropping off car keys to a young man working under a vehicle.