Burnaby is a city in British Columbia, Canada, located immediately to the east of Vancouver. It is the third-largest city in British Columbia by population, surpassed only by nearby Surrey and Vancouver.
Contents
Map of Burnaby
It was incorporated in 1892 and achieved City status in 1992, one hundred years after incorporation. It is the seat of the Greater Vancouver Regional Districts government, the board of which calls itself Metro Vancouver.
Burnaby school district international student program
History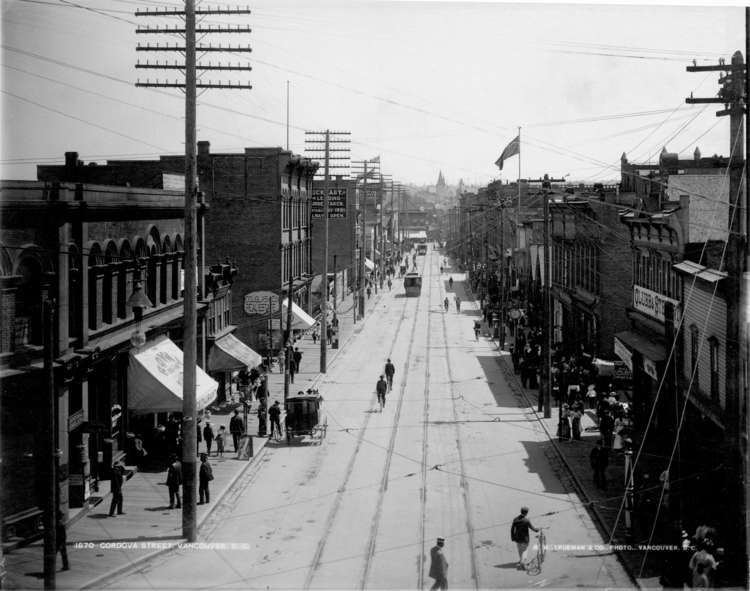 At incorporation, the municipalitys citizens unanimously chose to name it after the legislator, speaker, Freemason and explorer Robert Burnaby, who had been private secretary to Colonel Richard Moody, the first land commissioner for the Colony of British Columbia, in the mid-19th century. In 1859 Burnaby had surveyed the freshwater lake near what is now the citys geographical centre. Moody chose to name it Burnaby Lake.
In the first 30 to 40 years after its incorporation, the growth of Burnaby was influenced by its location between expanding urban centres of Vancouver and New Westminster. It first served as a rural agricultural area supplying nearby markets. Later, it served as an important transportation corridor between Vancouver, the Fraser Valley and the Interior and continues to do so. As Vancouver expanded and became a metropolis, it was one of the first-tier bedroom community suburbs of Vancouver itself, along with the city and district of North Vancouver, and Richmond. Burnaby has shifted in character over time from rural to suburban to urban.
Geography and land use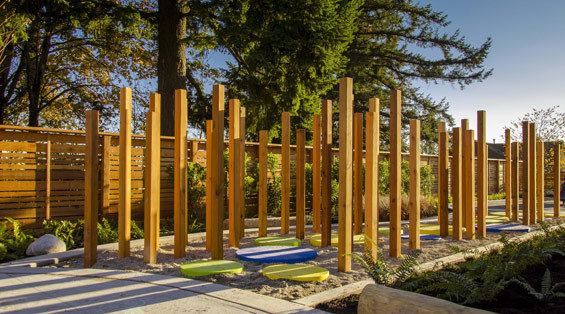 Burnaby occupies 98.60 square kilometres (38.07 sq mi) and is located at the geographical centre of the Metro Vancouver area. Situated between the city of Vancouver on the west and Port Moody, Coquitlam, and New Westminster on the east, Burnaby is further bounded by Burrard Inlet and the Fraser River on the north and south respectively. Burnaby, Vancouver and New Westminster collectively occupy the major portion of the Burrard Peninsula. The elevation of Burnaby ranges from sea level to a maximum of 370 metres (1,200 ft) atop Burnaby Mountain. Due to its elevation, the city of Burnaby experiences quite a bit more snowfall during the winter months than nearby Vancouver or Richmond. Overall, the physical landscape of Burnaby is one of hills, ridges, valleys and an alluvial plain. The land features and their relative locations have had an influence on the location, type and form of development in the city.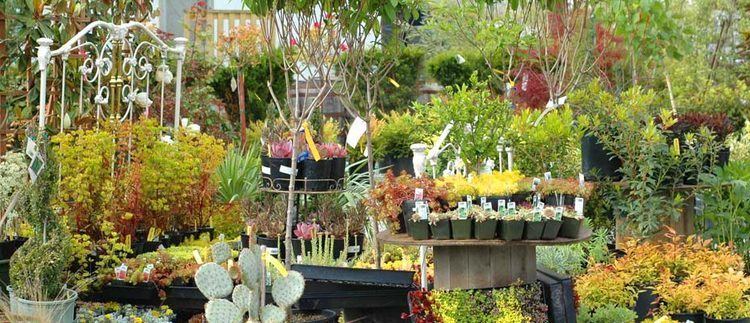 Burnaby is home to many industrial and commercial firms. British Columbias largest (and Canadas second largest) commercial mall, the Metropolis at Metrotown is located in Burnaby. Still, Burnabys ratio of park land to residents is one of the highest in North America, and it maintains some agricultural land, particularly along the Fraser foreshore flats in the Big Bend neighbourhood along its southern perimeter.
Industry and economy
Major technology firms such as Electronic Arts, Creo (now part of Eastman Kodak), Ballard Power Systems and Telus base their operations in Burnaby; heavy industry includes Chevron Corporation and Petro-Canada petroleum refineries on the shores of Burrard Inlet. Other companies such as eBay (ceased operation in 2009), Future Shop, Ritchie Bros. Auctioneers and Nokia have significant facilities in Burnaby as well. Other firms with operations based in Burnaby include Canada Wide Media, Doteasy, Telus, Teradici, AFCC, Mercedes-Benz Fuel Cell, HSBC Group Systems Development Center, and TransLink. The city features high density residential areas, major commercial town centres, rapid transit, high technology research and business parks, film production studios such as The Bridge Studios, TV stations such as Global TV and comprehensive industrial estates.
Culture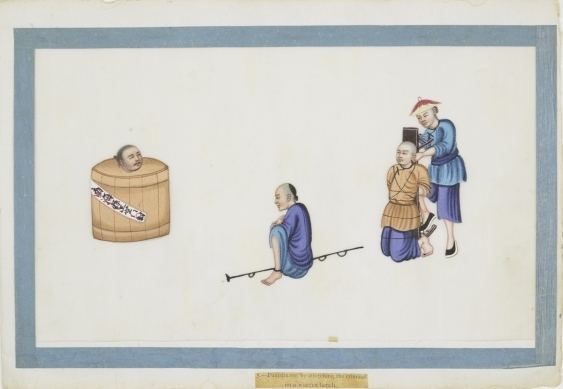 Burnaby South Secondary School features the Michael J. Fox Theatre, a community theatre seats 613 with 11 wheelchair spaces.
References
Burnaby Wikipedia
(Text) CC BY-SA
(,)http://upload.wikimedia.org/wikipedia/commons/0/00/Cordova_St_looking_east_from_cambie_1890s.jpg(,)http://www.fvhrs.org/img/1304/BCER%25201304%2520(DoC)%2520in%2520Burnaby%2520with%2520the%2520Duke%2520of%2520C.%2520294-WEB.jpg(,)http://images.glaciermedia.ca/polopoly_fs/1.414209.1374535172!/fileImage/httpImage/image.jpg_gen/derivatives/landscape_563/img-0-6753371-jpg.jpg(,)http://home.cc.umanitoba.ca/~wyatt/alltime/pics/burnaby-NTC12-cox.jpg(,)http://www.bcit.ca/files/archives/img/a000277c_sw1_500.jpg
(,)http://worldlandscapearchitect.com/wp-content/uploads/2014/07/SDLA-BCCS-131104-118.jpg(,)http://www.artisanlandscaping.biz/wp-content/uploads/2012/11/itsaboutthyme-page.jpg(,)http://www.terrafirmalandscaping.ca/images/56_550.jpg(,)http://st.houzz.com/simgs/bca1154f045d30f0_4-3525/landscape.jpg(,)http://urbaneresidentialgroup.com/wp-content/uploads/2014/12/3D-LANDSCAPE-CONCEPT-DESIGN-FROM-URBANE-BURNABY-LANDSCAPING-COMPANIES-DIVISION.jpg(,)http://www.paraspaceinc.com/wp-content/uploads/2010/07/a3.jpg(,)http://st.houzz.com/simgs/446195c3039b38bd_4-1537/traditional-landscape.jpg(,)http://www.bluegreendesignstudio.com/wp-content/uploads/BCIT-Visioning-Guichon-after.jpg(,)http://www.jovaklandscape.com/images/landscape_banner2.jpg(,)http://www.bluegreendesignstudio.com/wp-content/uploads/BCIT-Visioning-Goard-way-before.jpg
(,)https://www.deltahotels.com/var/delta/storage/images/media/images/burnaby/bur_restaurants_large/140145-1-eng-US/BUR_Restaurants_large_tbe_hotel_gallery.jpg(,)http://media-cdn.tripadvisor.com/media/photo-s/03/2e/c4/fa/ebo-restaurant-lounge.jpg(,)http://media-cdn.tripadvisor.com/media/photo-s/03/33/59/6a/horizons-restaurant.jpg(,)https://www.horizonsrestaurant.com/wp-content/themes/twentyten/slideshow/0010.jpg(,)http://www.dineoutvancouver.com/includes/content/images/listings/Mulligans-41.jpg(,)http://dinehere.ca/sites/default/files/imagecache/restaurant_detail_full/sites/default/files/r_images/89790.jpg(,)http://911107958.r.lightningbase-cdn.com/wp-content/uploads/2012/02/P1040498.jpg(,)http://dinehere.ca/sites/default/files/imagecache/restaurant_detail_full/sites/default/files/r_images/129433.jpg(,)http://farm6.static.flickr.com/5149/5569845299_cac6ddf3e3_o.jpg(,)http://www.followmefoodie.com/wp-content/uploads/2013/04/Sfinaki-Greek-Taverna-Burnaby-Crave-3.jpg(,)http://media-cdn.tripadvisor.com/media/photo-s/03/35/22/44/cristos-greek-restaurant.jpg(,)http://www.eborestaurant.com/wp-content/uploads/2011/11/Ebo-Restaurant-Delta-2.jpg(,)https://www.horizonsrestaurant.com/wp-content/themes/twentyten/slideshow/0002.jpg(,)http://www.followmefoodie.com/wp-content/uploads/2010/12/Hart-House-10.jpg(,)http://media-cdn.tripadvisor.com/media/photo-s/03/37/42/e9/romana-pizza-steak-house.jpg(,)http://www.dineoutvancouver.com/includes/content/images/listings/tivoli0.jpg
(,)http://images.glaciermedia.ca/polopoly_fs/1.1746871.1422563993!/fileImage/httpImage/image.jpg_gen/derivatives/landscape_563/burnaby-art-gallery-visualizing-a-culture-for-strangers-chinese-export-paintings.jpg(,)http://images.glaciermedia.ca/polopoly_fs/1.1397721.1412022299!/fileImage/httpImage/image.jpg_gen/derivatives/landscape_563/burnaby-art-gallery-in-wait-culture-days-milos-jones.jpg(,)http://images.glaciermedia.ca/polopoly_fs/1.1307566.1407789160!/fileImage/httpImage/image.jpg_gen/derivatives/landscape_804_583/burnaby-celebrates-ethiopian-culture-3.jpg(,)http://images.glaciermedia.ca/polopoly_fs/1.1397726.1412022416!/fileImage/httpImage/image.jpg_gen/derivatives/landscape_563/milos-jones-in-wait-burnaby-art-gallery-culture-days.jpg(,)http://www.burnaby.ca/Assets/New%2BThings%2BTo%2BDo/Be%2BActive%2BPrograms%2Bnew/Burnaby%2BMap%2BColour%2B2013.gif(,)http://www.burnaby.ca/Assets/New%2BThings%2BTo%2BDo/Arts%2B%24!26%2BHeritage/Burnaby%2BArt%2BGallery/BAG%2BChinese%2BExport%2BPaintings.jpg(,)http://www.burnaby.ca/Assets/New%2BThings%2BTo%2BDo/Arts%2B%24!26%2BHeritage/Burnaby%2BArt%2BGallery/BAG%2BCAP%2BLOGO.jpg(,)http://solodistrict.com/social/wp-content/uploads/2014/03/SOLO-179.png(,)http://img.ccdn.cannabisculture.com/files/resize/images/6/Screen%2520Shot%25202013-12-18%2520at%25201.04.29%2520AM-530x326.png(,)http://www.604pulse.com/wp-content/uploads/2013/09/Creole-Jazz-Band.jpg