Bungaree, or Boongaree, (1775 – 24 November 1830) was an Aboriginal Australian from the Broken Bay area, who was known as an explorer, entertainer, and Aboriginal community leader.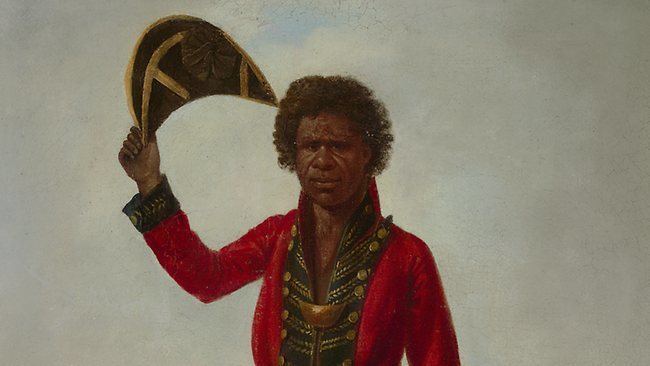 He is significant in that he was the first person to be recorded in print as an Australian.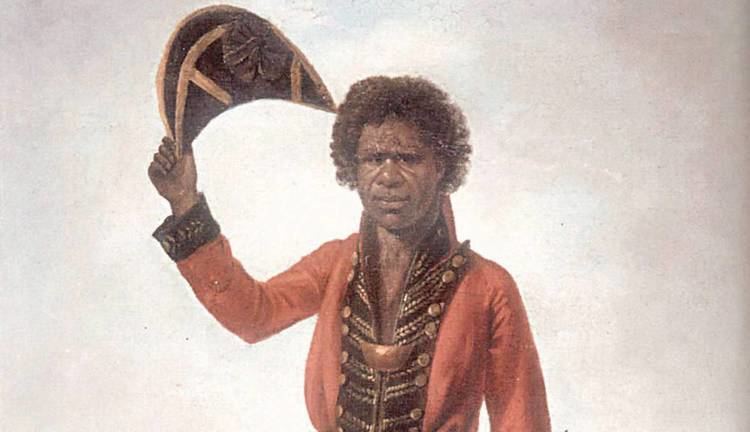 By the end of his life, he had become a familiar sight in colonial Sydney, dressed in a succession of military and naval uniforms that had been given to him. His distinctive outfits and notoriety within colonial society, as well as his gift for humour and mimicry, especially his impressions of past and present governors, made him a popular subject for portrait painters.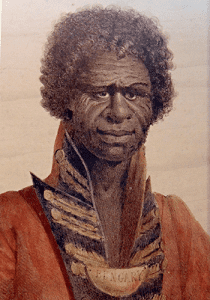 Bungaree first came to prominence in 1798, when he accompanied Matthew Flinders on a coastal survey as an interpreter, guide and negotiator with local indigenous groups. He later accompanied Flinders on his circumnavigation of Australia between 1801 and 1803 in the Investigator. Flinders was the cartographer of the first complete map of Australia, filling in the gaps from previous cartographic expeditions, and was the most prominent advocate for naming the continent "Australia". Flinders noted that Bungaree was "a worthy and brave fellow" who, on multiple occasions, saved the expedition.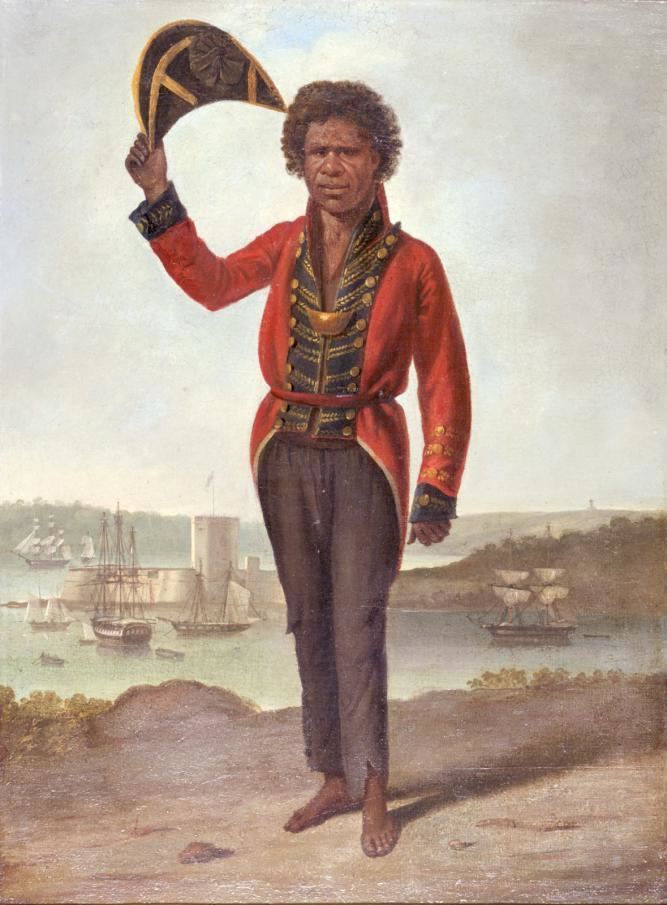 Bungaree continued his association with exploratory voyages when he accompanied Phillip Parker King to north-western Australia in 1817 in the Mermaid.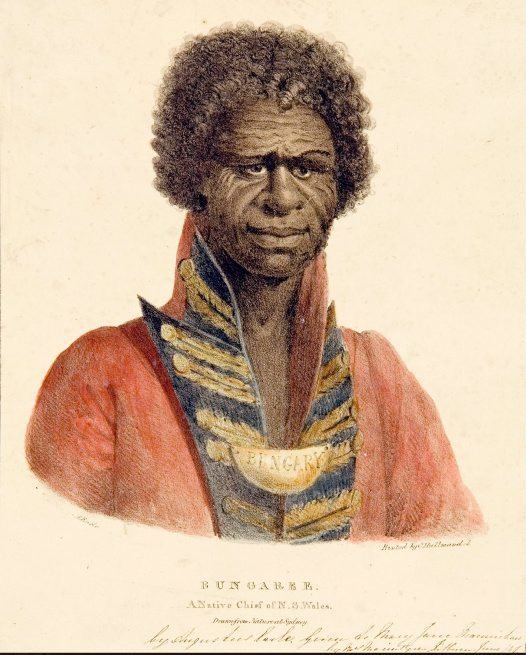 In 1815, Governor Lachlan Macquarie dubbed Bungaree "Chief of the Broken Bay Tribe" and presented him with 15 acres (61,000 m2) of land on George's Head. He also received a breastplate inscribed "BOONGAREE - Chief of the Broken Bay Tribe - 1815". Bungaree was also known by the titles "King of Port Jackson" and "King of the Blacks". Bungaree spent the rest of his life ceremonially welcoming visitors to Australia, educating people about Aboriginal culture (especially boomerang throwing), and soliciting tribute, especially from ships visiting Sydney. In 1828, he and his clan moved to the Governor's Domain, and were given rations, with Bungaree described as 'in the last stages of human infirmity'. He died at Garden Island on 24 November 1830 and was buried in Rose Bay. Obituaries of him were carried in the Sydney Gazette and The Australian.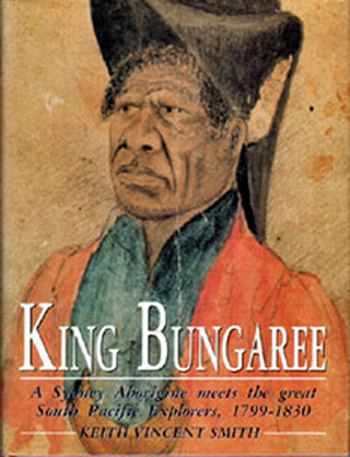 Boongaree Island, located off the Kimberley coast of Western Australia, was named after him by King in 1820. The suburb of Bongaree in Queensland is named after him.