8.2

/

10

Alchetron

Rate This




Music director

Antonio Vidal Aguilar




Screenplay

Lualhati Bautista




Writer

Lualhati Bautista (story)

Release date

December 25, 1984

Initial release

December 25, 1984 (Philippines)

Cast

Nora Aunor

(Angela),

Gina Alajar

(Juliet),

Celia Rodriguez

(Luna),

Perla Bautista

(Viring),

Mitch Valdez

(Barbie)




Similar movies

Nora Aunor appears in Bulaklak sa City Jail and Bona



Bulaklak sa City Jail is a 1984 drama film that depicts the situation of women in the city jail, the last item in a series of outstanding outputs by the local movie industry in 1984. Among other things, three distinctions will secure it as a last a footnote in the history of contemporary Philippine cinema: the people involved in its production marks an auspicious debut for the Cherubim outfit, it showcases Nora Aunor's best performance for her comeback year, and it signals the emergence of Mario O'Hara as a director whose command of craft has caught up with his conscience – an expectation which seemed to have been forgotten in the wake of similar successes by relatively more recent filmmakers. The story follows the searing odyssey of Angela, a victim of a miscarriage of justice, from her incarceration in the women's section of an urban prison, through her escape and delivery of her love child in a city zoo, to her recapture and eventual legal triumph in obtaining custody of her baby.
Contents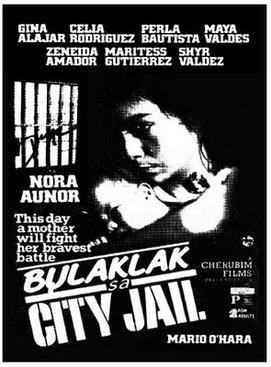 Synopsis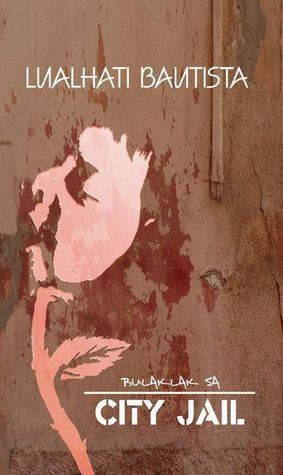 Aunor is shown singing in front of an inattentive beer house crowd. She is giving a spirited rendition but we only see the eyes, or lips or hands of those around her, except for Crisanto Ricky Davao, to whom Nora is obviously addressing her song. In the next scene, she is entering the city jail.
Nora is Angela, an orphan who falls for a married man and is later accused of trying to kill his wife. But the film is more than just her story. It is an indictment of a prison system that instead of helping in the rehabilitation of inmates only make them worse. Angela meets several other characters. Juliet (Gina Alajar) is a young mother imprisoned for estafa and whose only dream is to escape and get her son now being maltreated by her husband's mistress. Viring (Perla Bautista) loses her sanity when her daughter (the product of a liaison with a prison guard) is forcibly taken away from her. Luna (Celia Rodriguez) sells her body to male inmates to send the money back to her son. Yolly (Shyr Valdez) is a teenager committed by her own mother for delinquency. Patricia (Maritess Gutierrez) is a student arrested for the accidental death of a colleague in their sorority's initiation rites. Then there's Barbie (Maya Valdez), the bastonera, and Tonya (Zeneida Amador), the mayora.
Some quarters are bound to complain because of the film's exposes. Prison guards take advantage of the inmates. Ex officio lawyers assigned to help them for free do not really care if they rot in jail. Inmates prey on one another, specially on newcomers whom the more hardened ones rob and mandhandle.
Cast
Nora Aunor ... Angela
Gina Alajar ... Juliet
Celia Rodriguez ... Luna
Perla Bautista ... Viring
Mitch Valdez ... Barbie
Zenaida Amador ... Tonya
Maritess Rodriguez ... Patricia
Gloria Romero ... Mother or Patricia
Ricky Davao ... Crisanto
German Moreno ... Warden Ambrocio
Bella Flores ... Olga Balla
Review
Audacious claims aside, the objective significance of "Bulaklak sa City Jail" resides in its depiction of a realistic social condition in high cineliterary style – an infusion that provides ample enough tension for the most of the movie's successful portion as well as diffusion of control in its less enlightening moments. — Joel David, Tinig ng Plaridel, 1985
This film is half won with its excellent casting. Mario O'Hara delivers the other half of this cinematic bargain. Not only does he dictate the forceful quality of the performances, he successfully manages to weave his way around the melodramatic contrivances of the screenplay to arrive at a gritty, realistic depiction of human interrelationships in the hell behind bars." Rated B by the Films Rating Board 1984
With all this going on, you'd think Nora Aunor's performance would be lost; on the contrary, they only enhance it. In the beginning, she's only one of many colorful characters; by the film's end, she's the undoubted heroine, and the miracle is, you don't quite know how she got there. Her acting here is so quiet—the showiest moments are when the camera focuses on her eyes, and you can see the fire in them. Aunor just may be the dumbest, most unthinking actress alive—and with the way she conducts her life to date, who's to say she isn't? Yet maybe she has to be, to be so incredibly intuitive—to be able to create this kind of magic, almost as if out of nowhere. She doesn't need words, she doesn't need thoughts, she doesn't need anything—she just needs silence, and those impossibly intense eyes... — Noel Vera, "Bulaklak sa City Jail"
… showcases Nora Aunor's best performance for her comeback year…" — Joel David, The National Pastime Contemporary Cinema (Pasig City: Anvil Publishing, Inc., 1990), 100
But the acting cannot be faulted. Nora Aunor gives a very moving performance, notwithstanding that zoo childbirth scene especially engineered to endear her to her fans. — Mario E. Bautista, "Bulaklak sa City Jail," Philippines Sunday Express, December 30, 1984, 19
References
Bulaklak sa City Jail Wikipedia
(Text) CC BY-SA
Bulaklak sa City Jail IMDb
Bulaklak sa City Jail themoviedb.org