Covid-19
Bugge Wesseltoft





Musician




Erik Wesseltoft






Jens Christian Bugge Wesseltoft


1 February 1964 (age 51) Porsgrunn, Telemark, Norway (

1964-02-01

)


Jazz, NuJazz, future jazz and electronica




Musician, composer, music producer




Piano, keyboards, electronic instruments, percussion




Jazzland Recordings ECM Records




Crimetime Orchestra, Oslo Groove Company, Jazzpunkensemblet




Trialogue, Bugge & Friends, OK World, Duo, New Conception of Jazz: M





Myspace




New Conception of Jazz



Jens Christian Bugge Wesseltoft (born 1 February 1964) is a Norwegian jazz musician, pianist, composer and producer, son of the jazz guitarist Erik Wesseltoft.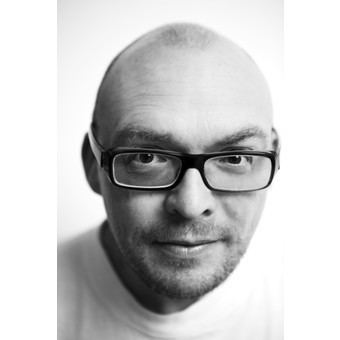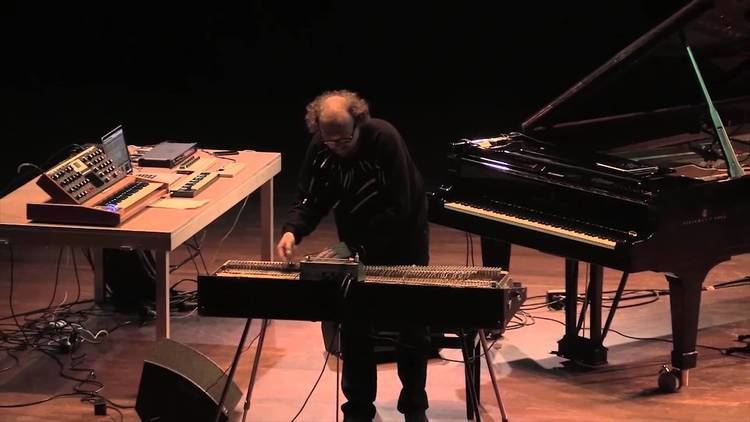 Wesseltoft was born in Porsgrunn. After high school in Skien, where he was involved in the school brass band and dance orchestras, he became a professional musician in 1983 only 19 years old. By the age of 16, he joined a punk rock band, but the influence of the jazz guitarist father, stalked on him. After moving to his father in Oslo (1984), it was mostly music with roots in jazz that mattered, although he also worked as a back-up musician and producer for the pop and rock elite in Norway. He had originally intended to study music, but the gigs were too many, and therefore he never got any further formal musical education. Towards the end of the 1980s Bugge Wesseltoft was involved in a variety of pop, rock and jazz bands like the "U and Z", "Et Cetera" and most important the Oslo Groove Company, and he was recognised as a coming musical genius with a great talent for the piano. This led to collaborations within the Knut Riisnæs Quartet in 1989, and he was soon after contacted by Arild Andersen to join in on the commissioned work for Vossajazz - released on the album Sagn (1990) - and the follow up Arv (1993), and Jan Garbarek for his Molde Canticle (1990), a commission from the Moldejazz, released on the album I Took Up the Runes (1990).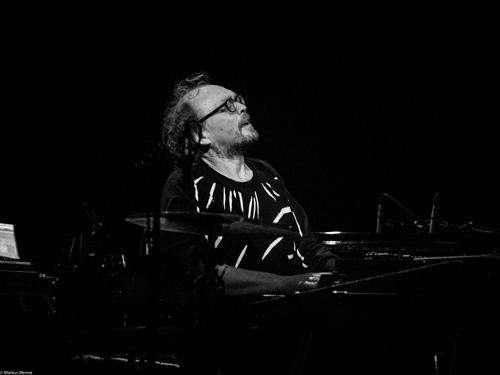 Bugge Wesseltoft had a great impact on the Norwegian Jazz scene at the beginning of the 1990s, while going through a transition from Nordic jazz traditions exemplified by the ECM label to a style sometimes referred to as "future jazz" or nu jazz. There after he toured extensively on the international Jazz scenes, performing both jazz and rock conserts to live audiences, and on a series of recordings on his own Jazzland label. Bugge Wesseltoft collaborated with a series artists in this period, like the guitarists Terje Rypdal and Jon Eberson, and in the mid-90's he toured and recorded the album Billy Cobham presents Nordic – Off Color (1999) together with Billy Cobham. For many years he collaborated with the experimental jazz vocalist Sidsel Endresen, and was in the lineup for her commissioned work at the Moldejazz in 1993, which was released on the album Exile (1994). His own commissioned work A Little War Story for the Vossajazz was also performed in 1993. Bugge Wesseltoft formed his own band the 'New Conception of Jazz' in 1995, and their first album New Conception of Jazz' (1996), was awarded a Spellemannprisen in 1996.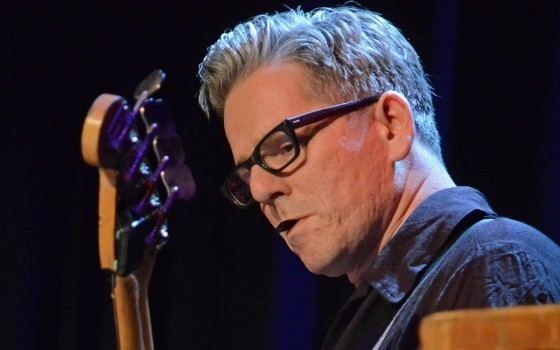 During the 1990s the music of Bugge Wesseltoft found an audience on the Norwegian techno and dance music scenes. The connection with the club world led to the 2000 release of Jazzland Remixed, which enhanced his reputation even more with the younger audience. Firmly committed to electronic music, he completely eschews acoustic forms and is just as adamant that he will not be tied by genre boundaries, bringing hip-hop and other contemporary dance music forms into his concept of contemporary jazz. On the album Sharing (1998) many was taken by surprise by his extensive use of club DJ's and scratchers.
The track "Existence" could be heard in Philippe Harel's movie "Extension du domaine de la lutte", an adaptation of Michel Houellebecq's 1994 novel.
John Kellman of the All About Jazz magazine recognized Bugge Wesseltoft Solo appearance at The Punkt Festival, Kristiansand, Norway, September 2013, as one of his 25 "Best Live Shows of 2013".
1996: Smugetprisen
1996: Spellemannprisen in the class Jazz, for the album New Conception of Jazz
1997: Kongsberg Jazz Award
1998: Spellemannprisen together with Sidsel Endresen in the class Jazz, for the album Duplex Ride
1999: Gammleng-prisen in the class Jazz
2002: Spellemannprisen in Open class, for the album Out here, In there
2004: Buddyprisen, awarded by The Norwegian Jazz Forum
Solo piano
1997: It's Snowing on My Piano
2007: Im
2009: Playing
2011: Songs
2017: Everybody Loves Angels (ACT)
Within New Conception of Jazz
1996: New Conception of Jazz
1998: New Conception of Jazz: Sharing
2001: New Conception of Jazz: Moving
2003: New Conception of Jazz Live
2004: New Conception of Jazz: Film Ing
The Platinum Edition German Jazz Award
2009: The Bugge Wesseltoft Platinum Edition (ACT)
Bugge & Friends
2015: Play It
20 years with Jazzland
2016: Somewhere In Between
With Sidsel Endresen (duo)
1994: Nightsong
1998: Duplex Ride
2002: Out Here, in There
With Jan Garbarek
1990: I Took Up the Runes (ECM Records)
With Arild Andersen
1990: Sagn (Kirkelig Kulturverksted), commissioned work for Vossajazz
1993: Arb (Kirkelig Kulturverksted)
With Sidsel Endresen
1994: Exile (ECM Records)
2000: Undertow (Jazzland Recordings)
With other projects
1991: Live at Rockefeller with Jazzpunkensemblet
1993: Tid, with Tore Brunborg
1996: Nordic with Billy Cobham
1997: Thirteen Rounds with Jazzpunkensemblet
1997: Bitt with Audun Kleive
1998: Rites with Jan Garbarek
1998: Électronique Noire (Jazzland, EmArcy) with Eivind Aarset
1999: Friday Sessions – Jazzland Sessions
1999: Saturday Sessions – Jazzland Sessions
1999: Sunday Sessions – Jazzland Sessions
1999: Billy Cobham presents Nordic – Off Color with Billy Cobham
2005: Cool Side of the Pillow with Michy Mano
2005: The Cloud Making Machine with Laurent Garnier
2007: Public Outburst with Laurent Garnier
2010: "Arabesque" with Cæcilie Norby and Lars Danielsson
2011: Duo with Henrik Schwarz
2012: Last Spring with Henning Kraggerud
2014: Trialogue with Henrik Schwarz and Dan Berglund
2001: Dreams That Went Astray with Jon Eberson Group
2001: Home with Beady Belle
2001: RevisitÈ with Erik Truffaz
2003: Cewbeagappic with Beady Belle
2005: Closer with Beady Belle
2006: "Beauty Came To Us in Stone" with Mungolian Jet Set
With Jan Garbarek
1998: Rites (ECM Records)
With Terje Rypdal
2003: Vossabrygg (ECM Records), commissioned work for Vossajazz
With Lars Danielsson & Nils Petter Molvaer
2011: Beginner's Guide to Scandinavia (3CD, Nascente)
Bugge Wesseltoft Wikipedia