Bartolo "Buddy" Valastro Jr. (born March 3, 1977) is an American celebrity chef, entrepreneur, and reality television personality of Italian heritage. He is the owner of Carlo's Bakery, as well as the face of Buddy V's Ristorante.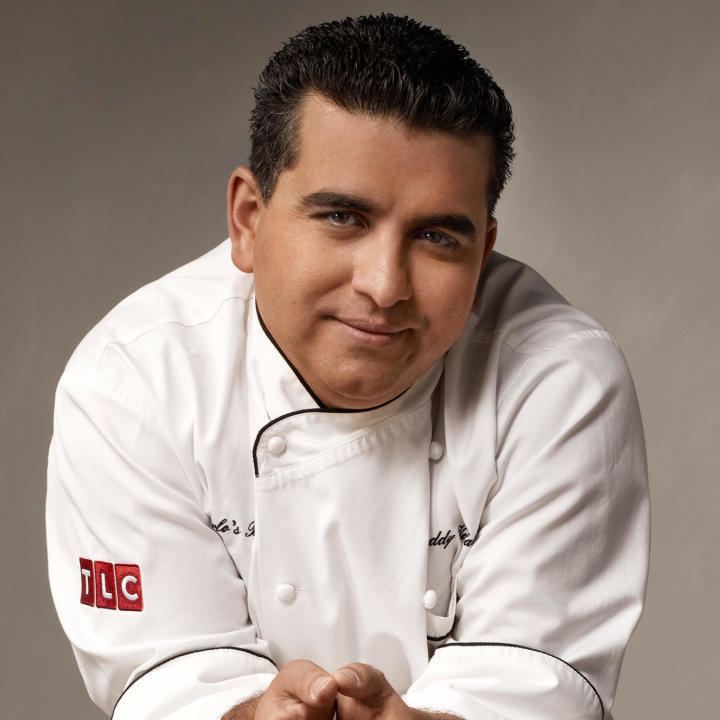 He is perhaps best known as the star of the reality television series Cake Boss, which premiered in April 2009. He has also starred in Kitchen Boss (2011), The Next Great Baker (2010), and Buddy's Bakery Rescue (2013).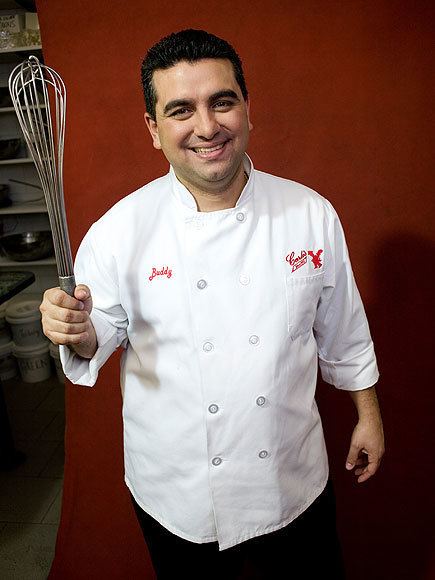 Surprisingly, Buddy Valastro did a cameo in the hit movie Bridesmaids, where he baked one cupcake in the kitchen baking scene only showing his hands.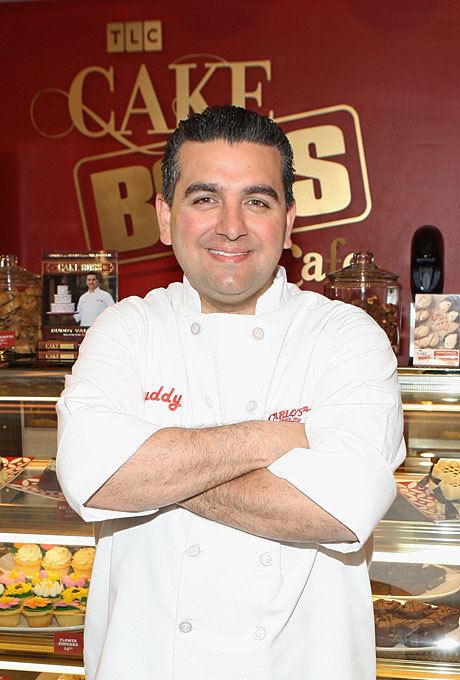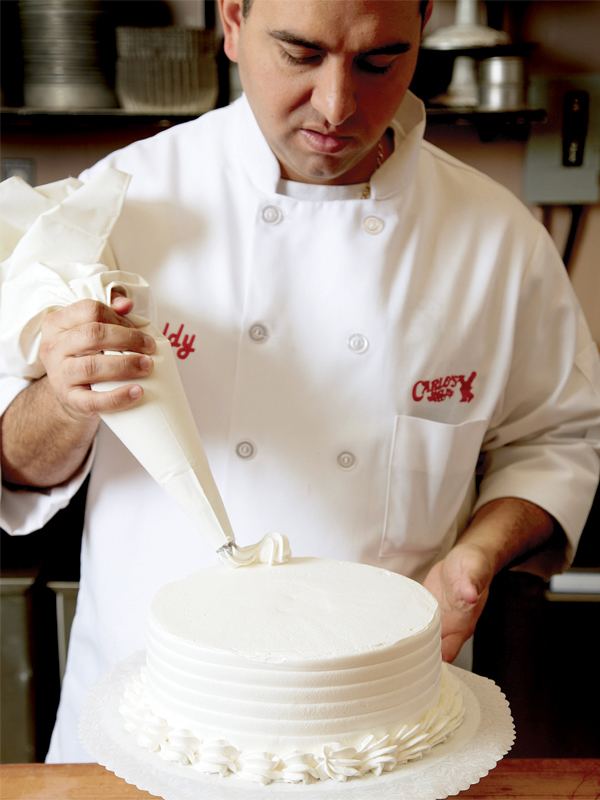 Valastro was born in Hoboken, New Jersey to Buddy Valastro, Sr., and Mary W. Tubito on March 3, 1977 and grew up in urban Hoboken and Little Ferry, New Jersey. His mother was born in Altamura, Italy. He grew up with 4 sisters; Grace, Mary, Maddalena and Lisa. Valastro began working at his family's business, Carlo's Bakery at age 11, alongside his father. Valastro's father died when he was 17 in 1994, and he succeeded him as the new "Cake Boss."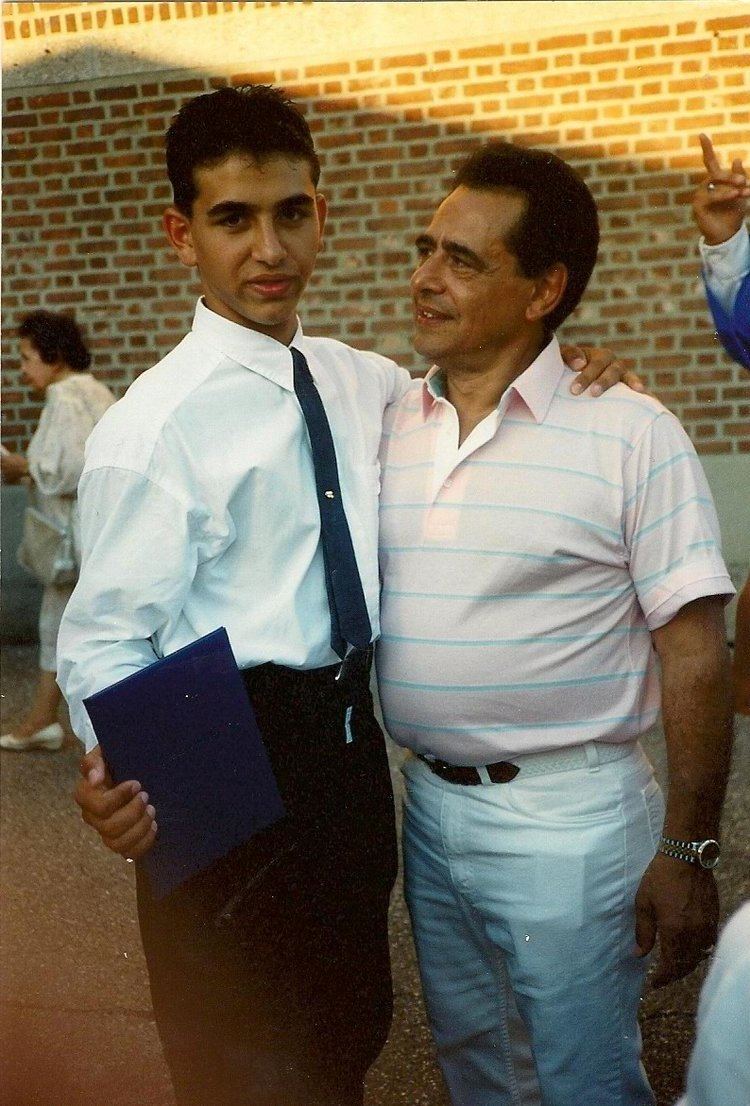 Valastro is the owner and head baker of Carlo's Bakery—the bakery featured on Cake Boss. Carlo's has since opened 17 more bakeries due to the popularity of the show. In January 2012, as a result of the attention that the shop and the TV series had brought to the city of Hoboken, the Hudson Reporter named Valastro as an honorable mention in its list of Hudson County's 50 most influential people.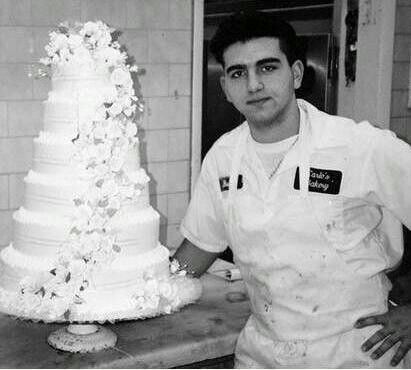 Carlo's Bakery currently has 7 locations in New Jersey—Hoboken, Marlton, Morristown, Red Bank, Ridgewood, Wayne, and Westfield. Outside of New Jersey, the bakery operates locations in Philadelphia, PA; Bethlehem, PA; Westbury and New York, NY; Orlando, FL; Frisco, Dallas, and The Woodlands, TX; Sao Paulo, Brazil; Uncasville, CT; and Las Vegas. The Lackawanna Factory in nearby Jersey City, serves as the corporate office for the business and is used as additional space to create wedding and specialty cakes, as well as bake their specialty baked goods for shipment across the country. Valastro launched an Event Planning & Catering company, Buddy V's Events. The company was launched in June 2014, and specializes in catering everything from corporate events to family gathers, as well as planning events such as weddings and galas.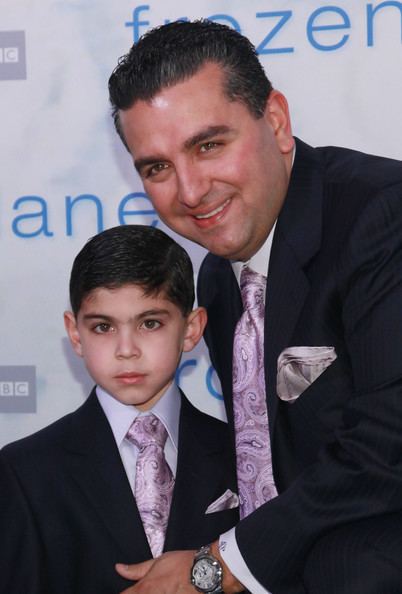 In 2016 Valastro partnered with Whole Earth Sweetener Co. on a campaign to "Rethink Sweet." "Buddy will serve as the official brand ambassador for the new line of zero- and lower-calorie sweeteners, and will work to help his fans make healthy lifestyle choices, without compromising on taste.Buddy will share his culinary expertise, along with all-new, original and seasonally festive recipes for mouthwatering treats using Whole Earth Sweetener Co. products."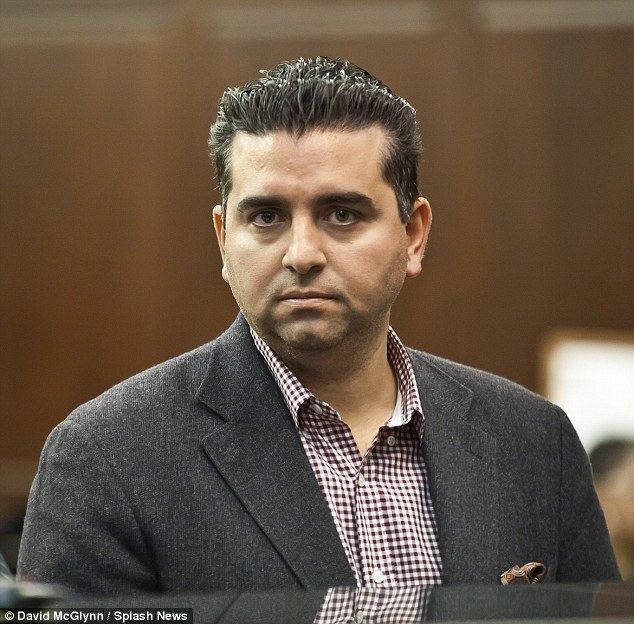 Until 2014, Valastro resided in East Hanover Township, New Jersey, with his wife Lisa and four children: Sofia Valastro, Bartolo "Buddy" Valastro III, Marco Valastro, and Carlo Valastro.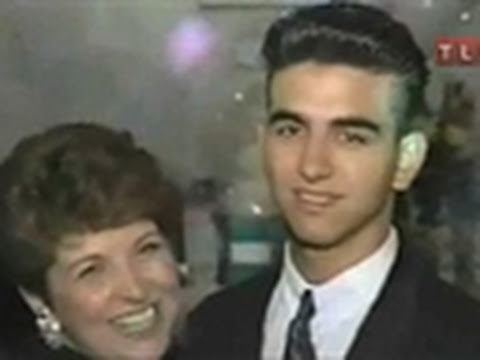 On 13 November, 2014, Buddy Valastro was arrested for driving while intoxicated. Buddy Valastro apparently tried to pull rank when police nailed him for drunken driving in Hell's Kitchen, a prosecutor revealed. "You can't arrest me," he told cops. "I'm the Cake Boss." "Is there anything we can do?" he asked. "I'm a good guy. You don't have to arrest me." Buddy's driver license was suspended for 90 days and he paid a $300 fine.
He also has four sisters and a stepfather, Sergio. As of 2014, he resided in Montville, New Jersey.
Comedian Paul F. Tompkins plays a parody of Buddy Valastro on the Comedy Bang! Bang! podcast and the IFC TV show.