Covid-19
Sausage stew




Ham, sausage




Jjigae




Korea






Jjigae, Kimchi‑jjigae, Tteok‑bokki, Kimchi, Samgyeopsal
Budae-jjigae (부대찌개; literally "troop stew") or sausage stew is a type of jjigae (a thick Korean soup similar to a Western stew). Soon after the Korean War, food was scarce in Seoul, South Korea. Some people made use of surplus foods from U.S. military bases around the Uijeongbu area, Pyeongtaek area (also called Songtan) or Munsan area, such as hot dogs, Spam, or ham, and incorporated them into a traditional spicy soup flavored with gochujang (red chili paste) and kimchi.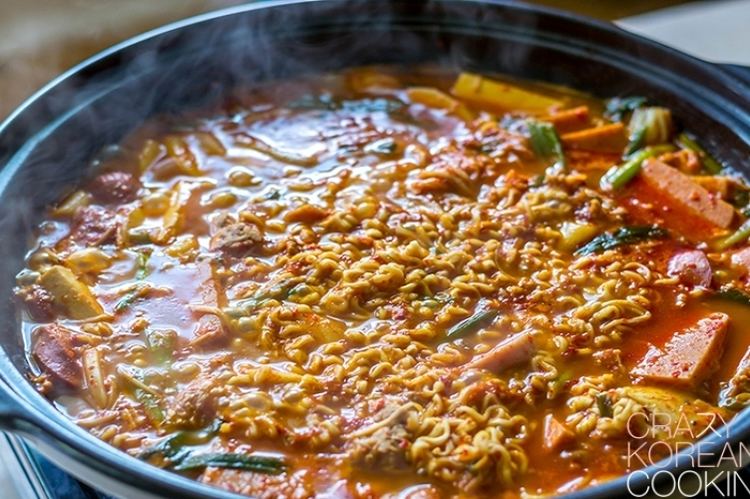 Budae jjigae is still popular in South Korea. The dish often incorporates such modern ingredients as instant noodles and sliced American cheese. Other ingredients may include ground beef, sliced sausages, baked beans, minari, onions, green onions, tteok, tofu, chili peppers, macaroni, garlic, mushrooms, and other vegetables in season.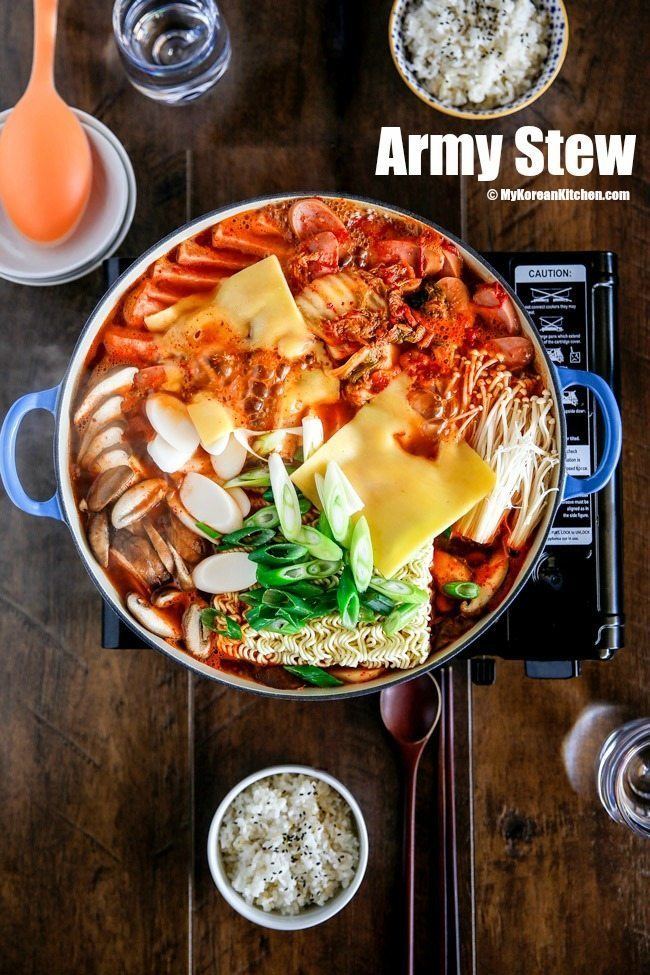 The dish originated during the Korean War, and was popular for a time afterwards, when people had little to eat. People made this dish by combining leftover Spam and hot dogs from U.S. Army facilities with whatever else was available. All the leftovers were combined with water in a large pot and boiled. The dish is also referred to as Johnson Tang (존슨 탕), combining the surname Johnson for President Lyndon B. Johnson, and tang (탕, 湯) a word meaning soup.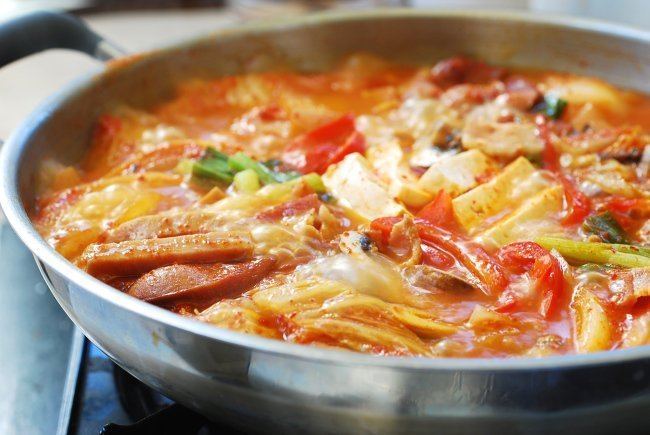 The city of Uijeongbu, which is bordered by Seoul to the south and has many army bases, is famous for its budae jjigae. In the late 20th century, the city of Uijeongbu stipulated that the dish be referred to as Uijeongbu jjigae to remove the military or war-time connotation in the name, though not many restaurants follow this guideline. Some restaurants have begun calling their product Uijeongbu budae jjigae. There is also what locals refer to as "Uijeongbu Budaejjigae Street" where there is a high concentration of buddaejjigae restaurants.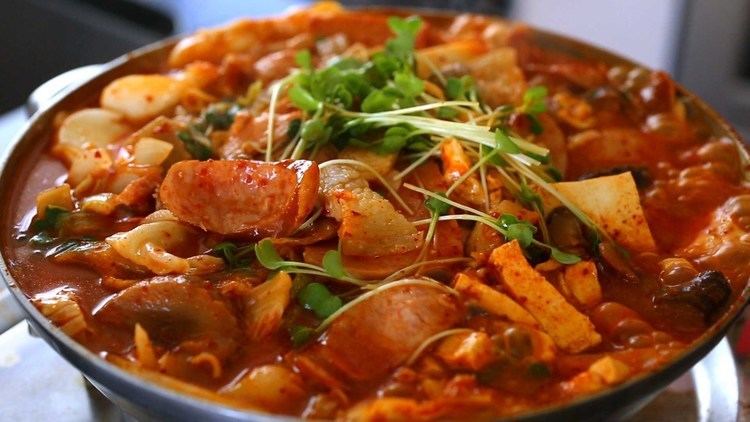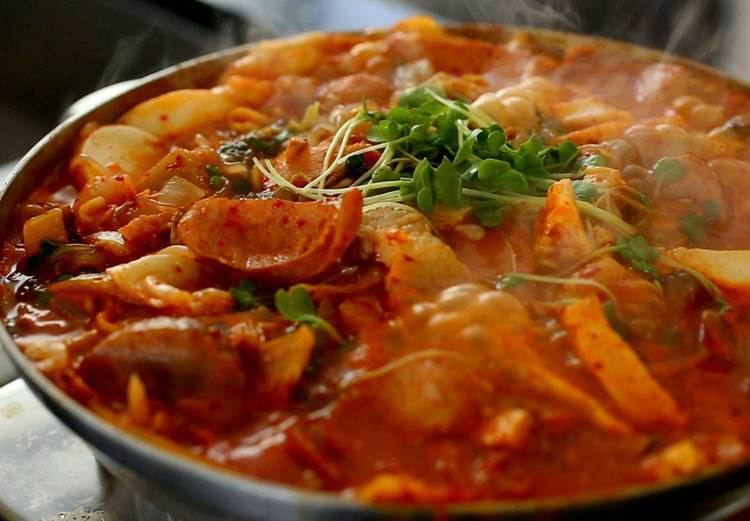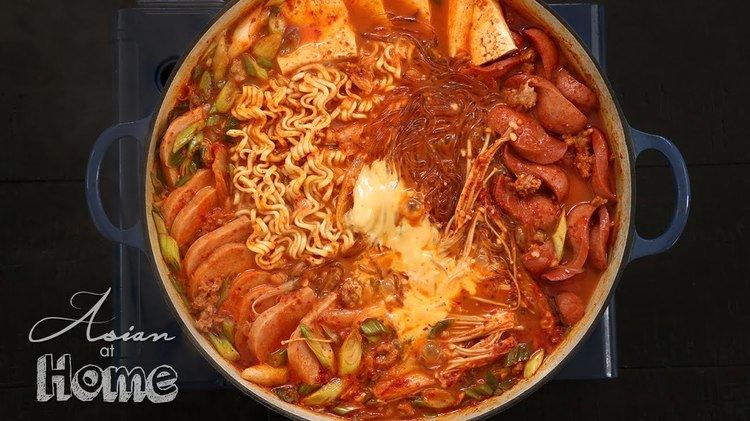 Budae-jjigae Wikipedia