Bubsy in Fractured Furry Tales is a platform video game developed by Imagitec Design and published by Atari in December of 1994. It was the third entry in the Bubsy series, and the only one released exclusively for the Atari Jaguar video game console. The title is a play on words in reference to Fractured Fairy Tales, a segment of The Rocky and Bullwinkle Show.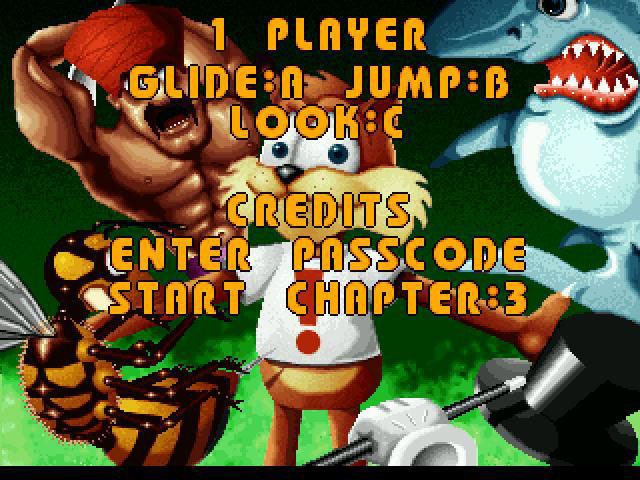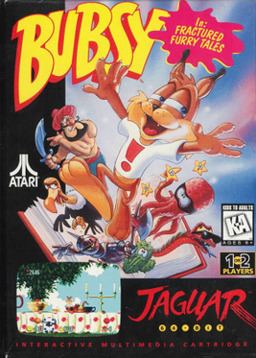 The game plays very similar to the first two games in the Bubsy series, Bubsy in Claws Encounters of the Furred Kind and Bubsy 2. The game plays as a 2D sidescrolling platformer. While the goal is still to maneuver Bubsy through the level to the end, this game emphasizes more puzzle elements such as flipping switches and complicated level design.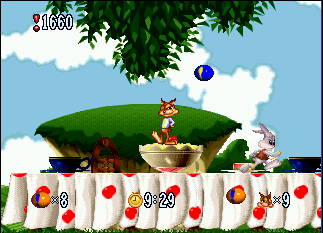 As the game's title suggests, the levels are themed after fairy tales, such as Alice in Wonderland, Jack and the Beanstalk, Ali Baba, Twenty Thousand Leagues Under the Sea and Hansel and Gretel. In the game, all of the fairy tales have been corrupted, and Bubsy is tasked to fix them, and protect the children of the world from them.
The game featured a password feature, allowing the player to revisit any level already completed.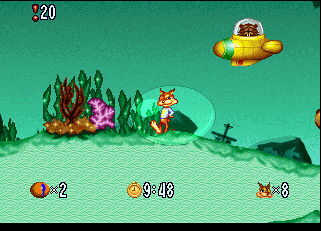 Bubsy in Fractured Furry Tales received largely mixed reviews. Despite giving it a relatively modest score of 6.4/10, Electronic Gaming Monthly lauded the game, commenting that "Bubsy fans will love this version of the popular character, and this one will prove challenging to even the most hardened veterans of the series. The levels are huge, the graphics are very detailed and the sound is equally impressive." GamePro commented that "Bubsy offers a muddled mix of good and bad ingredients", citing colorful graphics but jerky animation, good music but raspy sound effects, inconsistent control responsiveness, and fickle collision detection. Next Generation said it has colorful and visually pleasing graphics but generic gameplay, and concluded, "Not a bad title, but platform fans will probably find Zool 2 a little more entertaining and a lot more innovative."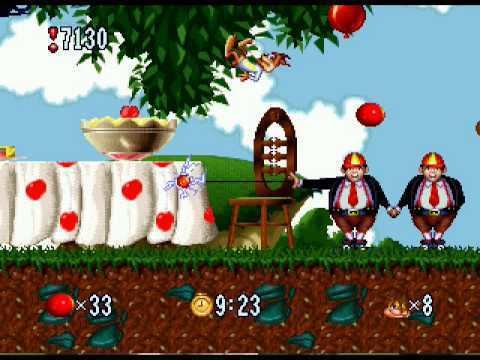 Retrospective reviews were more critical. IGN stated that while the fairy tale theme worked, the game's attitude felt very forced, the extras and improvements from Bubsy 2 had been dropped, and that the game overall felt like "one giant step sideways". Atari HQ was equally critical of the game, citing a frustrating combination of sloppy controls and high difficulty, and suggesting Jaguar owners buy the original Rayman instead, due to better graphics and sound. Many reviews found the game to be too close to the previous installments of the games in the Bubsy series, which were not rated very well either. Additionally, several reviewers found the graphics to be impressive by Super NES standards, but not necessarily for a system that was advertised to be more advanced.
The book Inside Electronic Game Design by Arnie Katz tells that 50,000 copies were sold the first 6 months of release, with only 60,000 being produced.