Covid-19
2005–present






Cardiff, Wales, United Kingdom




Hardcore punk, sludge metal




Louis Gauthier Nick Rix Jordan Murray Marc Richards Adam Gent




Gareth Arnold Ajay Jones Ash Gray Craig Reynolds Richard 'Dog' Dyas Emlyn Lamb James Goodman Dale Williams Adam Evans Rohan Bishop Huw Jones




Root of All Evil, Scatter The Ashes, Suspension of Consciousness





Facebook

Twitter
Brutality Will Prevail (sometimes abbreviated BWP) are a Welsh hardcore punk band founded in 2005 in Cardiff. They have toured Europe and Asia and have made festival appearances at Reading and Leeds, Download and Ghostfest. They have also been covered in magazines such as the NME and Kerrang!.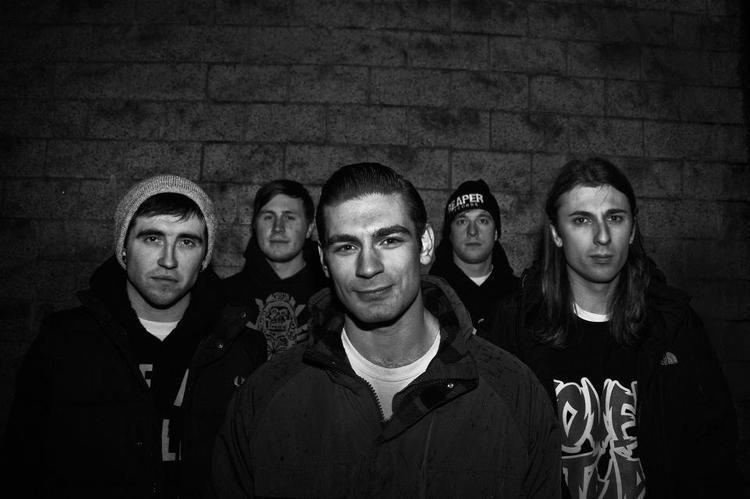 The band was formed in 2005 by guitarist James Goodman and drummer Adam Evans, the lineup was completed by bassist Dale Williams and vocalist Gareth Arnold. With this lineup they played shows in the South Wales area and recorded the 'Life Is Our War' EP. This lineup lasted the rest of the year and then members left for various reasons.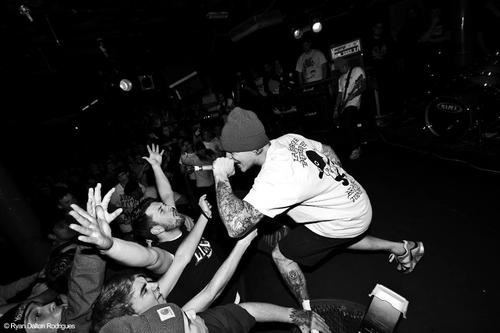 2006 saw James link up with new vocalist Ajay Jones who would become the face of the band for the next 8 years. He also brought bassist Emlyn Lamb into the fold and with this lineup they recorded the 'Never Turn Back' EP and started making a name for themselves nationwide touring with bands such as Baysix.
Further lineup changes saw Adam being replaced on drums by Richard Dyas and the addition of Jordan Murray on second guitar. With this lineup they recorded the rare 'South Wales Kings' EP and continued to make a name for themselves on the UK scene. They remained quiet until 2009 when they released the "Forgotton Souls" record on Purgatory Records ( Ajay's independent record label), before releasing "The Root Of All Evil" in 2010 and "Scatter The Ashes" in 2012 (also on Purgatory Records). The band supported the releases by touring extensively around the UK, gaining a reputation due to the intense performance of Ajay and the tightness of the band and got themselves places at many festivals ( including headlining the Red Bull Stage at Hevy Fest 2012) and touring with bands such as The Acacia Strain, Cancer Bats and Terror.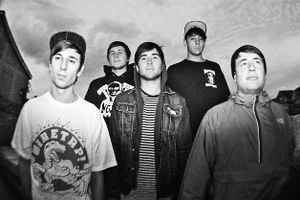 In 2012, it was announced that Ajay had left the band,who justified this due the increasing time pressure of the musician and his interests otherwise the band, he also accused the management behind the band that they were using it as a "Money making scam" and also claims he did not want to sell out the hardcore scene. Ajay was then replaced eventually by Louis Gauthier (vocalist of Breaking Point) and a new album titled Suspension of Consciousness was released through a new record label, Siege of Amida Records, in 2014.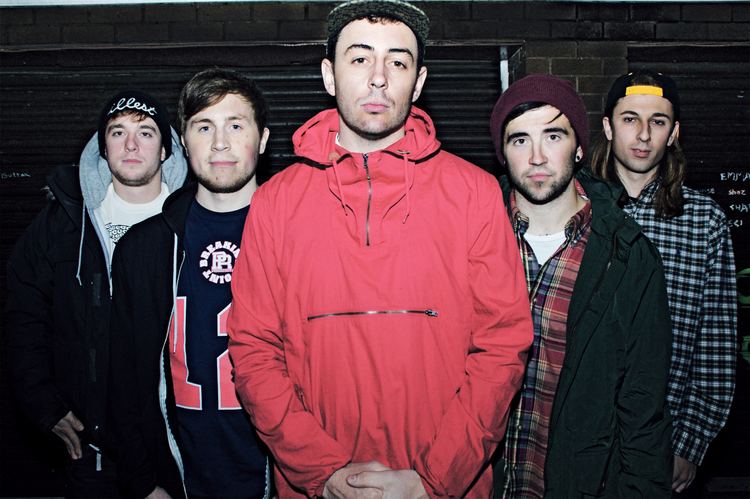 With this new lineup, the band have played festivals such as Download Festival and the Reading and Leeds Festivals as well as embarking on various tours playing to different sized audiences around the world including Australia and Asia.
Studio albums
Forgotten Soul (2009)
Root of All Evil (2010)
Scatter the Ashes (2012)
Suspension of Consciousness (2014)
EPs
Life Is Our War (2005)
Never Turn Back (2006)
South Wales Kings (2007)
Split with Hang the Bastard (2010)
Sleep Paralysis (2011)
Split with Ark of the Covenant (2011)
The PathScatter The Ashes · 2014
Trapped Doors Moving WallsRoot of All Evil · 2010
Scatter The AshesScatter The Ashes · 2014

Brutality Will Prevail Wikipedia